i posted this last year, but wanted to post this again. i absolutely loved giving these as christmas gifts to friends last year. you can even tell your friends to freeze the dough if they're having sweet treat overload in december.
-----
ho ho ho, i bring you cookie dough to go.
BAM. rhyming skillzzzzzz.
you know how sometimes i like to start my posts off by rhyming? well, it's really dumb. but for some reason, i can't stop.
moving on. here is a fun and easy gift giving option for those of you who would love to
not
spend a ton of money but also give a gift that keeps on giving. as in...a muffin top. who doesn't want/need a muffin top around the holidays? it's so festive. or something.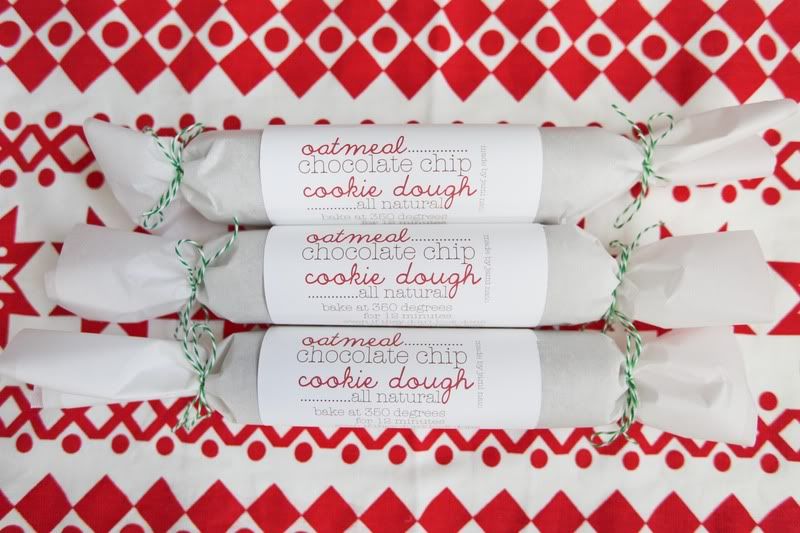 cookie dough to go!
so just make your dough. here are my go-to recipes.
oatmeal chocolate chip cookies
double chocolate chip cookies
(double this one to bake it into 4 packages)
don't use margarine. please. don't profane the cookies.
just divide up your dough.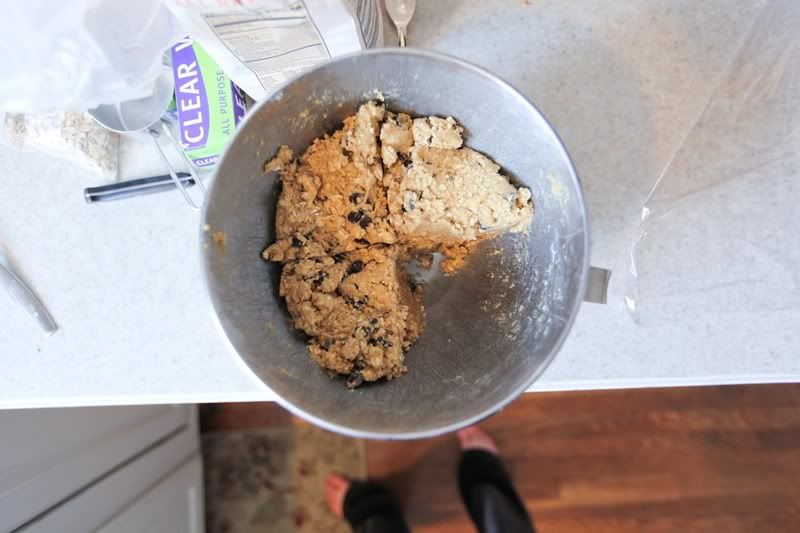 then put a glob of dough onto some plastic wrap. i'm sorry i had to use that term, but it just looks a little weird.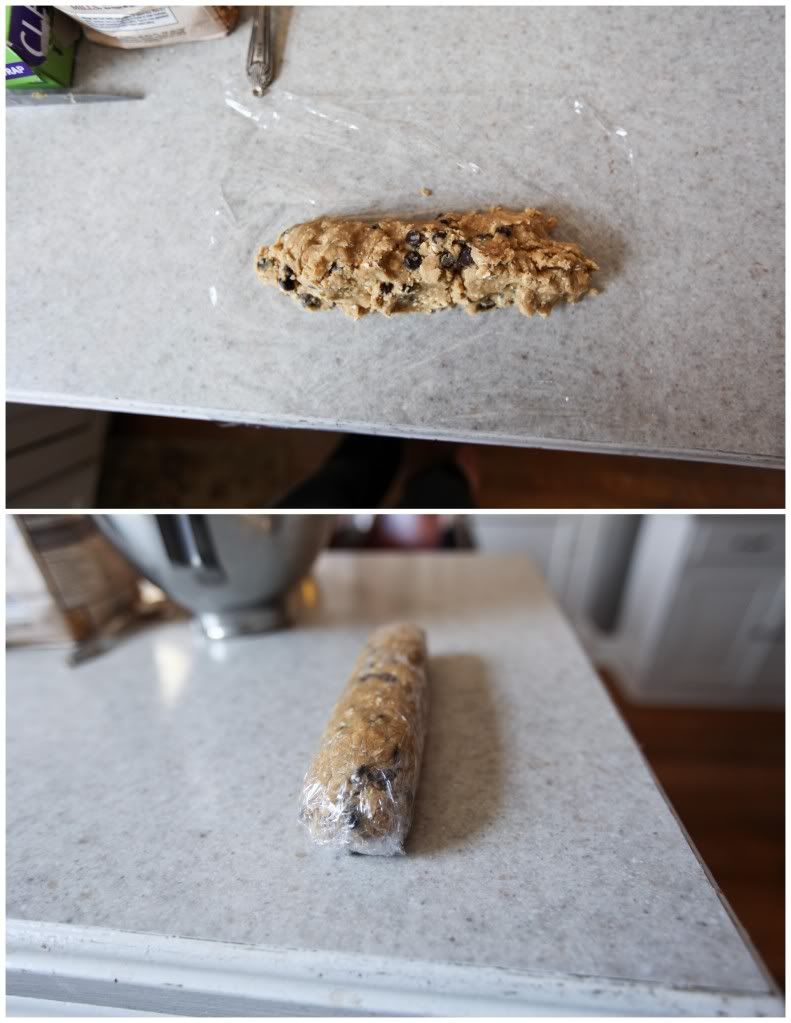 so wrap this well and then roll it in some parchment paper. i secured the paper down with scotch tape.
tie the ends with bakers twine or ribbon.
make a cute label
or you can just use my design
HERE.
i took my name off it, don't you worry. print away!
i forgot to write on the instructions to slice into 8 cookies. those will be large...but again, we're giving the gift of a muffin top and this will take large portions. it will make 12 normal sized cookies...but then you would need to bake them for 10 minutes instead.