i'm bossy, like the song.
but only because i think advent is important to participate in. why? because inside much of the tinsel and cheery decorations, is a season so full of materialism and greed. we desperately need to reflect on why it is we actually celebrate Christmas.
the problem with christmas is that we tell our kids that it's all about Jesus, and then make it all about them and all about us. what they want...what we want. how to act a certain way to get what they want. i don't love this thing that we're doing with Christmas. and i'm not saying everyone should do christmas the exact same way, the way i'm doing it with my family.
i'm not saying don't do santa or to throw out all the traditions.
nope.
just be thoughtful. ask God to be King in your holiday, not just lurking in the shadows of a few songs or decorations. ask Him to help you change things that need to be changed. ask to see Him this year, not things. not decorations. not the best sale. HIM.
the God who came as a baby, called Jesus and changed the world and save mankind from themselves.
start small even. one year, i was overwhelmed with the thought of advent so i only did 12 days. it was a great start for us. the kids were little and they didn't want to sit for longer than 2 minutes, so this worked perfect for us.
that year i made 12 paper rings, numbered them and wrote out a quick
12 day advent devotional
it is full of misspellings and grammatical errors, but it will work.
i made them again this year just for decorations. we're going colorful this year! but if you use them for advent, number them 1-12 (or use the printable below)and break off one of the chains each night after you read the verse.
update:
i'm so excited to announce that i am a part of an amazing advent devotional called
Counting the Days, Lighting the Candles: A Christmas Advent Devotional
by elyse fitzpatrick and jessica thompson. let's get real, i have a super small part in this book...i was in charge of the weekly advent activities. but whatever. happy to be working with these two gospel centered and gifted ladies.
having a nativity scene out is a great way to reference what you're reading and talking about.
pen and paint
made this adorable nativity set for us last year and i will keep it forever and ever amen.
i don't think she makes these anymore though! perhaps you could harass her.
you can also do this with 12 socks and put a treat, or a piece of paper that tells the kids what bible story to read inside each one.
(you can print these numbers by clicking on the picture)
last year we did anne voskamp's advent
guide
and it was so awesome. i did a co-op with 24 other women and each made 24 of the same ornaments, then traded. i can't recommend this enough. we read the stories in
The Jesus Storybook Bible: Every Story Whispers His Name
(that correlated with the guide above) for the visual aspect and it drove the point him. but if you're thinking it's too late, you can always make your own ornaments that morning and hang them that night. for my free bird spirit, i need a little more structure than that. but, it doesn't need to be anything crazy! even use the chains above but number them 1-24 and follow anne's guide. or remember this idea for next year... write it on the tablet of your heart and start gathering some ladies now to participate next year.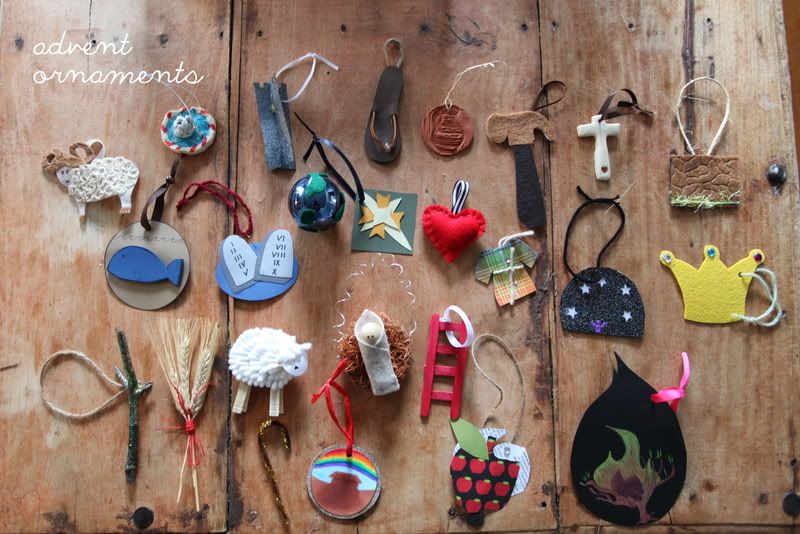 anyway, we put these ornaments on a separate little advent tree and the kids were thrilled about each night. after they put the ornament on the tree, they did a scavenger hunt and found a small piece of candy or note saying,
put your shoes on! we're going to do something fun!
and then we'd go get ice cream. or
go sit at the table and get ready to paint!
they loved this. and we all had fun.
layne keeps asking when
ad-a-ment
(advent)starts and it makes my heart happy. we actually are
adamant
about doing christmas differently this year and it starts by focusing on what's really important, not the many changes we're making regarding gift giving. i'll write about that later. you'll think we're nutso, i'm sure.