now i'm a hippie in a lot of regards. but the more children i have, the more i realize that sometimes convenience is more valuable because it pays in sanity. and sanity is a hot commodity over here.
so i grew up doing this. making an egg in the microwave. it takes one minute. and brings about a fluffy perfectly cooked egg every time... quieting screaming children, 'round the world.
it's perfect. well, probably minus some nutrients because you microwaved it, but that's neither here nor there at this point. considering we eat pretty healthy over here. minus my obsessive cookie baking.
wait, the more i type, the more i'm realizing we sound unhealthy. judge away, friends. your dagger thoughts can't penetrate this computer screen. BOOM.
so here's what you do.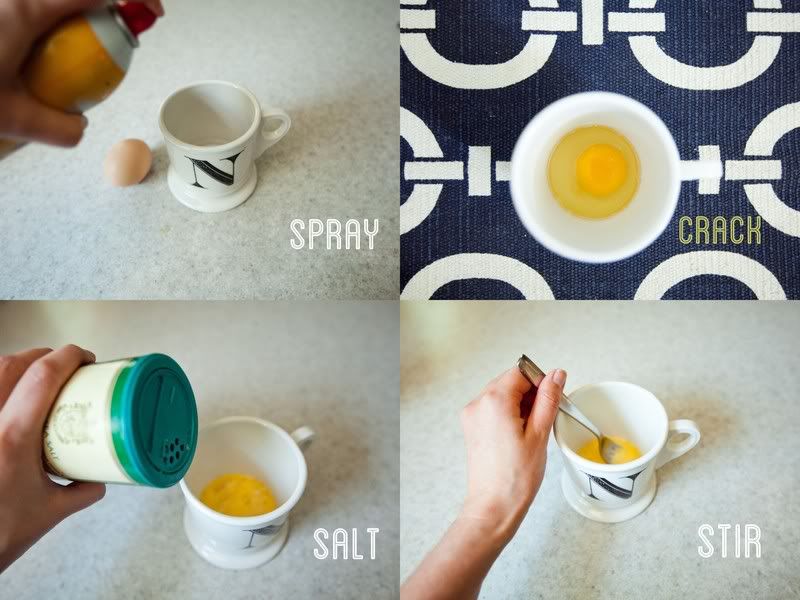 1) grab a coffee mug and spray with non stick spray
2) crack the egg in there
salt it, pepper it, throw in a teaspoon of salsa if you're feeling festive. tear up a couple spinach leaves if you want to zap the nutrients out of those too.
3) beat it. you want to get some air in there.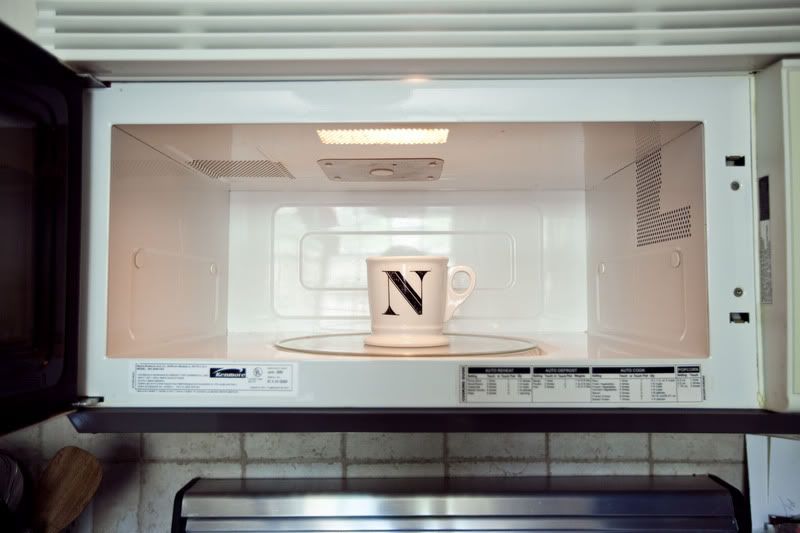 4) microwave for one minute
boom goes the dynamite. a perfect egglet.
enjoy the one minute piece of sanity when kids are hungry and screaming.
don't say i never told you anything helpful.
p.s. you can do two eggs at a time but bump up the time for 2 minutes. i wouldn't do any more than that because the egg will spill over the cup.