so this one time when i thought i knew everything, i decided that as a mother, i had the excuse to not read my bible.
because
i'm always interrupted and i don't barely have time to shower!
things like that. i would say this to other moms and they would say,
ya, me too!
and in this unspoken conversation we would leave saying,
let's not read our bible! yay for us... have a great day and good luck with that!
so i would basically spur others on to not getting into the word and hearing from Jesus. and they would do the same for me. and what that turns into is off and on, inconsistent bible reading for 4 years. and off and on inconsistent spiritual growth.
i am reminded of growth as spring is in full bloom around here. a dead winter and then life. that's what's happened to me. 4 years of blaaaaahhhh. but this year spring is in my heart.
we have this giant blooming tree branch on our table leftover from a wedding shower and i love it. i stared at it this morning and i thought about growth as a mother.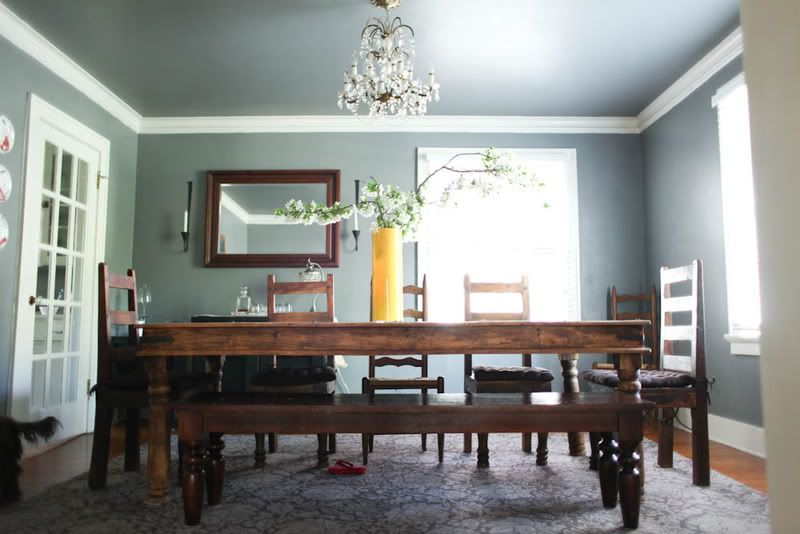 can we take a moment to step back from motherhood and say that, as humans, we all need God's truth guiding us everyday. it is so easy to get off to track, to believe weird ideas(even from other christians), to ignore one of the most important connecting points to our saviour.
now add motherhood back into the mix.(insert being a spouse, being a grandmother, being a CEO...) and we're in a time of life where we need abounding wisdom. we are in charge of little humans, trying to pretend that we know what we're doing and we really, we don't. we need help.
we read self help books. or even great books on parenting. we read blogs. we read our friends ideas on Facebook. but we neglect the word
OF
God.
OF GOD
.
Words of God himself.
am i making it clear? too much? ok. but you see the point. there is so much wisdom and help in our bible and we make excuses to not read it. and even more shamefully, we let each other believe that it's ok if they aren't reading.
it's ok that you are reading life giving words full of wisdom when you need it most!
sounds absurd, huh?
God tells us to read his word, not because it is a task to prove our allegiance to him. a hoop to jump to say we're christians. it doesn't do anything FOR God.
God tells us to read his word because it is for our good. because in his kindness, he gave us a guide book, instructions, and life transforming words of the Gospel.
because we don't know what we're doing and we need help. because our hearts are fickle and we turn from Him so quickly and put our hope in other things.
let us all repent of not making time to read our bible consistently and with a grateful heart for such wisdom we have at our fingertips. let us repent for not calling each other out on this. for not asking one another if we're reading our bibles. it is disobedience wrapped up in excuses that our life is too busy and exhausting. and it is wrong.
we all can make time for what is important to us.
and even more, let us stop saying,
i connect to God by going on a walk
. or
doing artwork
or
listening to sermon
in exchange for reading God's word. (you can connect to God by those things. but frankly, it's not the same thing as reading your bible).
God wants to transform your heart today. to give you a new mind today. right where you're at. right in your mess.
and furthermore, we are forming the minds and hearts of our future leaders, teachers, mothers, fathers, mechanics, politicians, waitresses, presidents, movie makers, artists, and the list goes on. and we want to do this haphazardly?
feel the weight of that.
it feels heavy to me.
i wonder what it would look like for mothers to repent and turn back to God's word for the wisdom and transformation to live out today and impact others for His glory. i wonder what that would look like in our families, neighborhoods, schools and circles of influence?
it would probably be pretty major.
do you need a reading guide? this is
what i use.