from the title it sounds like i'm saying
, excuse me...i tooted.
and although i did just toot (so excuse me), i meant it as more of a
surprise...i crafted!
because i haven't crafted in a while.
wow. what am i saying. i'm just going to keep typing and not delete things. so go with it.
my
sister auj
brought me the cutest dish towel in the world from crate and barrel. i was like,
how can i get that dirty and profane it with children's snot?
and then auj was like,
you should frame it
. and then in my brain i was like...
i just framed layne's artwork and i don't want to buy yet another frame.
so i jimmy rigged it. or linny rigged it(my father's technique). or as a reader once wrote on a different post, jami-rigged it.
i found some wood in the garage. i always have twine. please. who doesn't have a good roll of twine laying around.
i also always leave a staple gun upstairs. as a self-professed non-sewer a hot glue gun and staple gun are my besties.
just staple.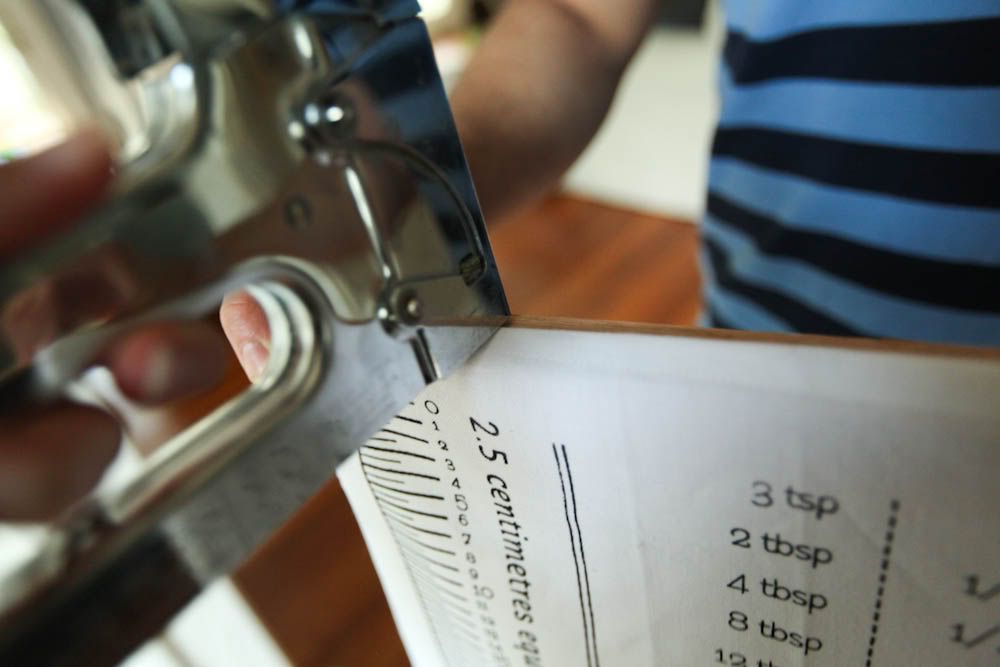 tie some string.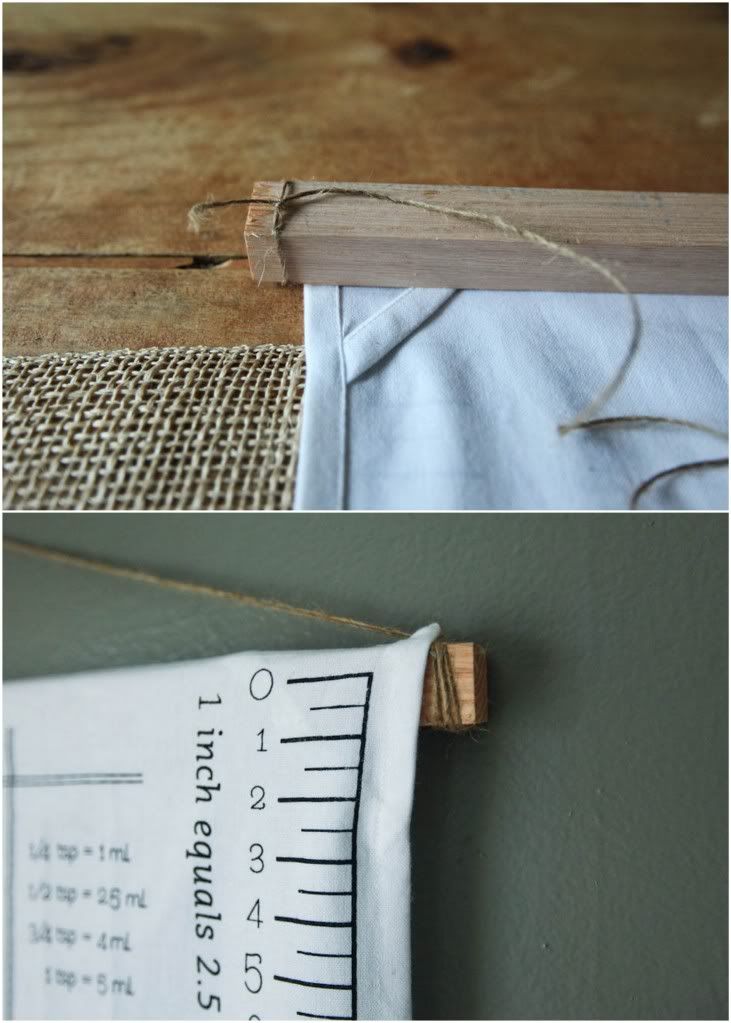 and there you have it my friendly's... dish towel art. FO' FREE, mo fo's. wait what? can i write that? i don't know. i didn't know what that stood for until last year. no joke. i thought it was a term of endearment. but alas, no. it's the opposite. but on this blog, it's endearing. ok i'll stop talking.
now i did hot glue some pennies in the corners to keep it weighed down. i thought about using a quarter and then i was all...
no, that's too expensive
. ha.
so ya, artwork that's also functional with all the measurement conversions. double whammy.
so the other thing that i'm loving right now is framing the kids art work. people have said it for years and years, but anything in a frame looks amazing. i'm going to put poop in a frame and see if that looks good too. just kidding. that was gross and unsanitary and i won't stand for it on this blog. i will not!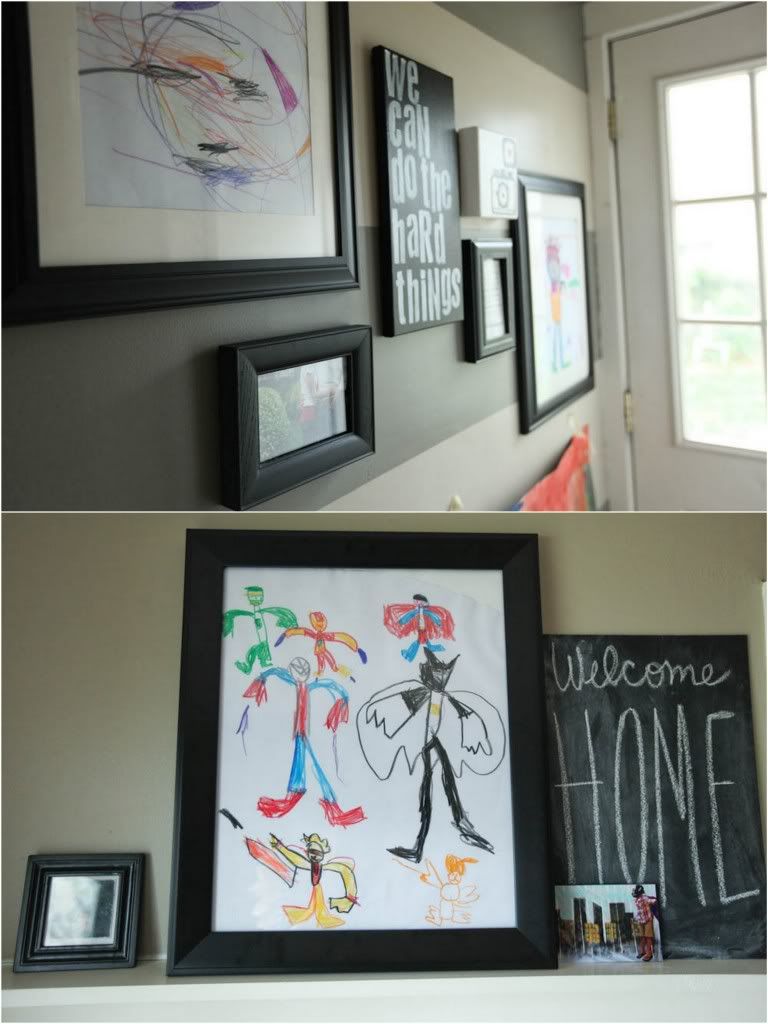 anyway, get to framing your kids artwork. it's cheap, it makes them feel special and it's a great conversation piece when people come over. who doesn't love bragging on their children?
isn't layne the best super hero drawer-guy ever?!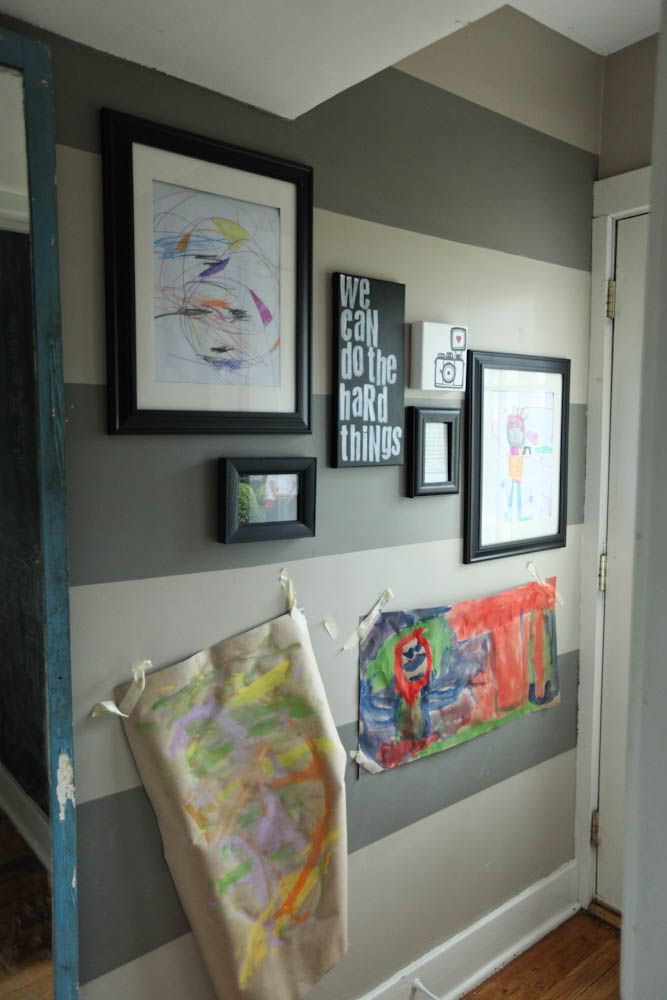 of course, tape also works. i mean, not as classy, but it works.