spinach dip lasagna?
la-thon-ya. that's how you say it. mexican deliciousness?
what matthew, mark, luke, and john eat in heaven?
i don't know. the title options here are endless.
now when i say it's gluten free, some of you who aren't GF are like,
oh gross...i love gluten, i'm not making this shiz
. but listen, i love gluten too. and regardless, this recipe is so delicious. you must try it. and you probs already have everything in your pantry.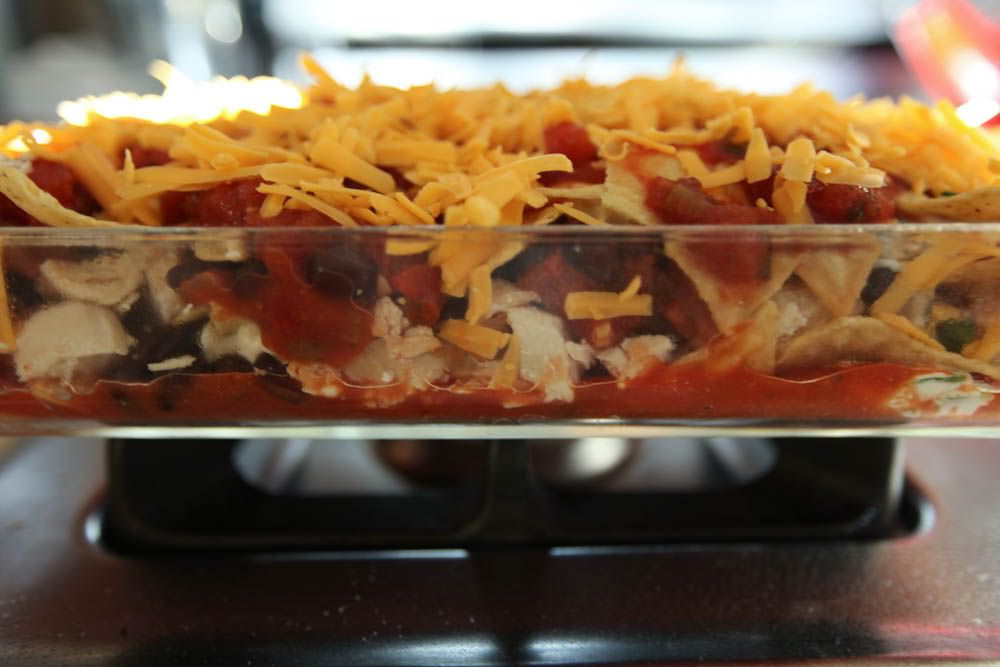 so ingredients...
tortilla chips (pronounced tortiża like the spaniards do)
2 cups of salsa
1 can of black beans
1 block of cream cheese(i uses the less fat kind)
1tsp salt
garlic clove, minced
1/2 cup fat free greek yogurt (or ranch dressing if you want a fattier option)
handful or more of spinach, chopped
2 cooked chicken breasts, cubed and salted. ( i like to boil my chicken for casseroles. the chicken is so moist this way)
salt n' pepper
1 tsp chili powder
1 cup cheddar cheese
what you do:
mix cream cheese, garlic, salt, chili powder, greek yogurt in a bowl. throw in a handful of spinach while you're at it.
place 1/2 a cup (or more) salsa at the bottom of 8X13 glass pan.
then place the chips on top. i try and smash the chips down a little if they are sticking up too much.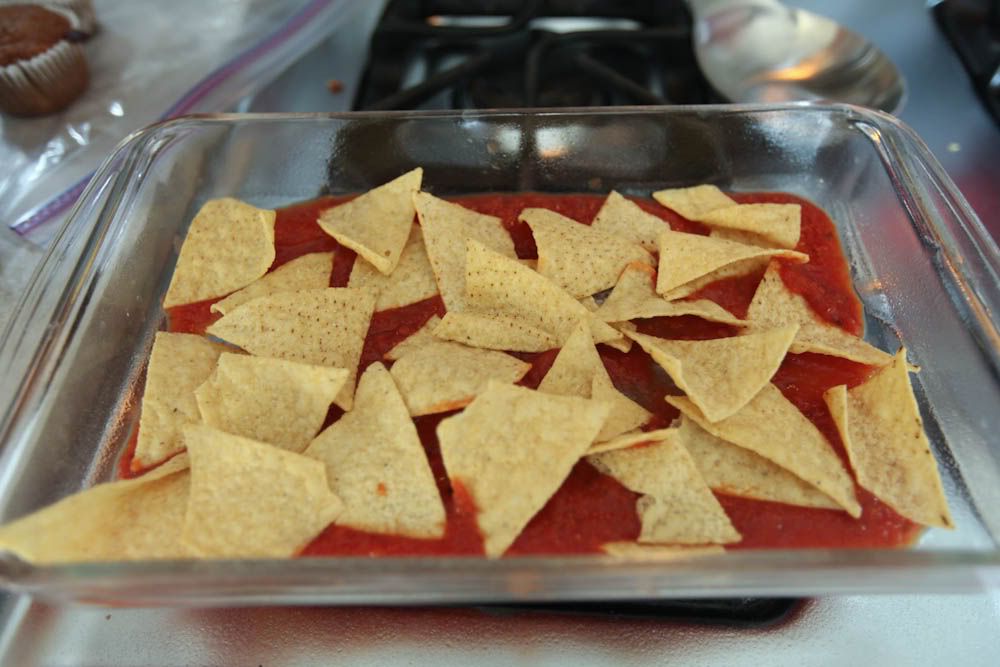 throw in a drained, rinsed can of black beans on top of this.
then half of the chicken you cubed
then 1/2 cup of salsa spooned over the top evenly
then chips
then the cream cheese mixture. all of it!
then chicken
then chips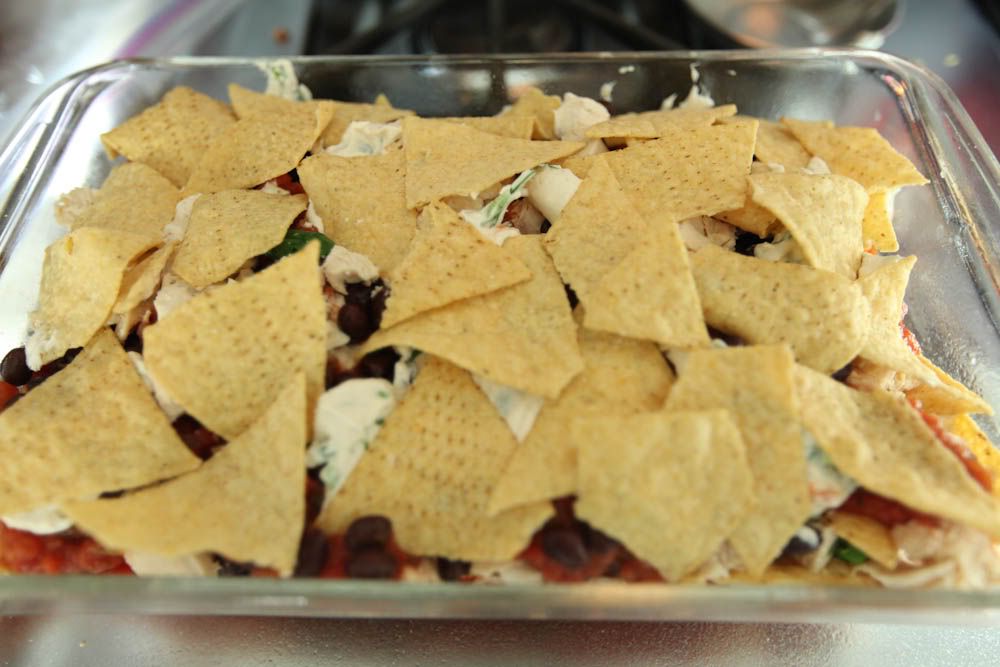 then remaining salsa over everything.
then sprinkle the cheddar cheese on top
really you can do whatever order you want and you can throw more ingredients in here. just remember that the bottom and top need salsa.
bake at 375 degrees for 30 minutes.
this was soooooooo tasty. gluten free or not, i would eat this everyday if i could. ok, or pizza. but this is a close second.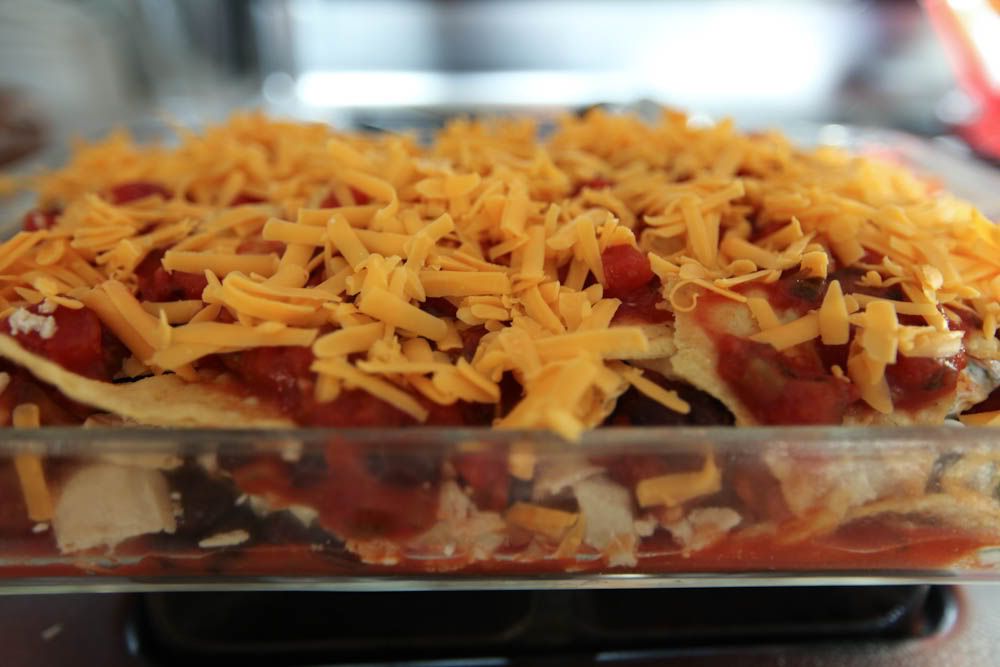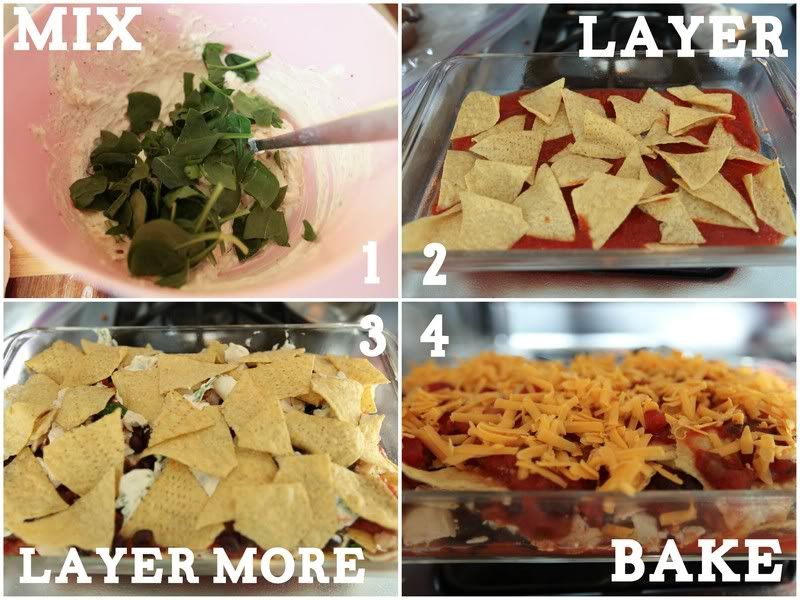 and because it was so good, i didn't even take a picture of the end result. bad blogger? it's me!