please meet my friend,
chelsea.
she makes me laugh.
she also laughs at my jokes no matter how terrible they are. this is very key in a friendship.
more importantly, she doesn't roll her eyes at me when we talk party planning. because she's crazier(awesomer) than me in that department.
but she has also weathered some pretty intense storms this past year. like when she was pregnant and miscarried at 19 weeks. it was a terrible loss and i marveled at how gracious she was as she walked through it all. but that's chelsea. she is gracious.
so it seemed fitting to throw her a simple, graceful, light and airy, pinkish, subtle shower. and we didn't want to forget
jemma's sweet life
. no matter how short it was.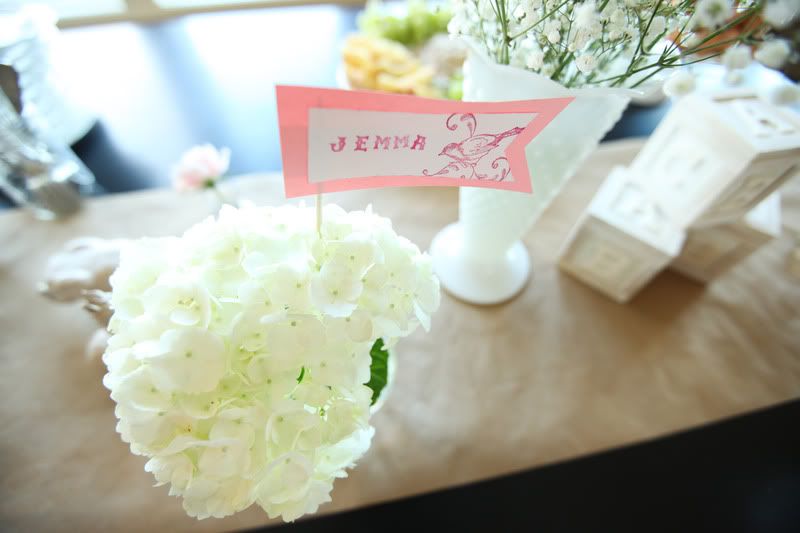 and how great is is that she's having another little girl? God is called Redeemer for a reason. He makes situations that seem hopeless and terrible and turn them into joy. all is not lost.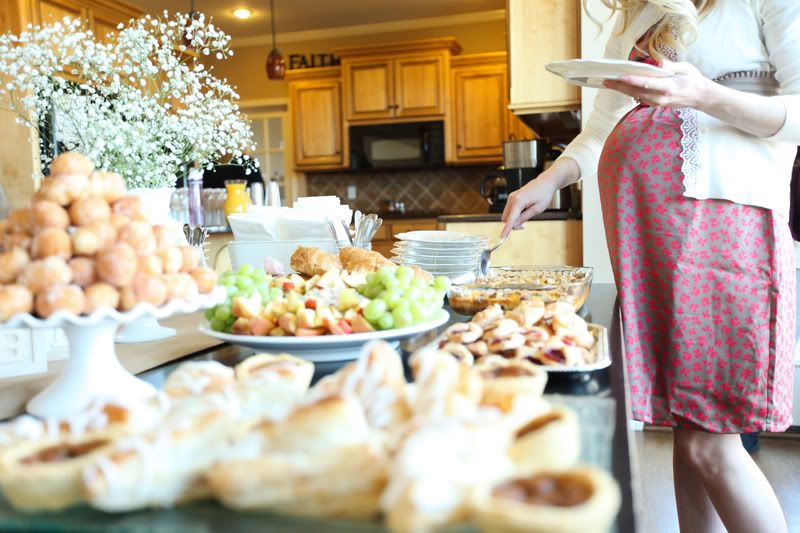 cutest, roundest belly ever, no? so rude. considering i blow it up when i'm preggars.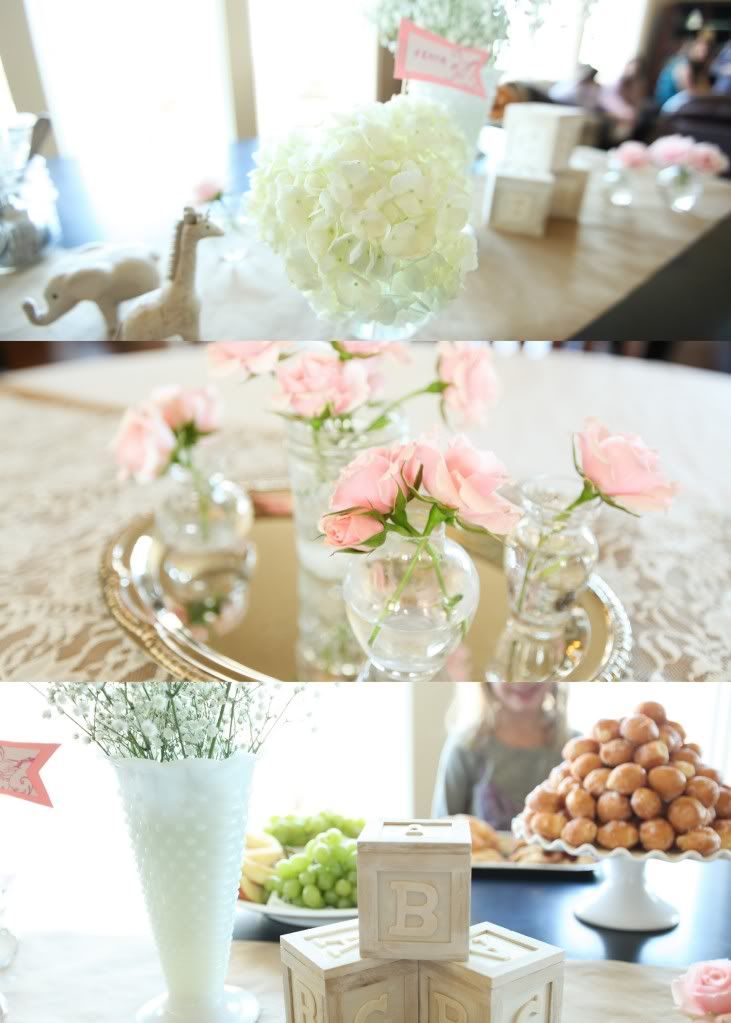 flowers arranged by lizz. little vases are the best, aren't they? makes such a great statement in small bunches instead of one huge bunch.
and these silver trays are from the dollar store. go buy one in every shape. i'm only being bossy, because it's for your own good, players. you will use them often.
runner is just brown packing paper with lace on top. again...simple.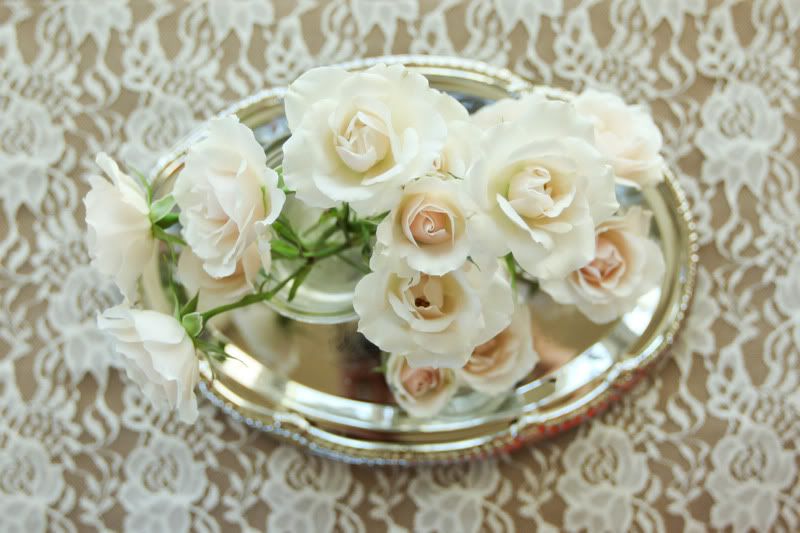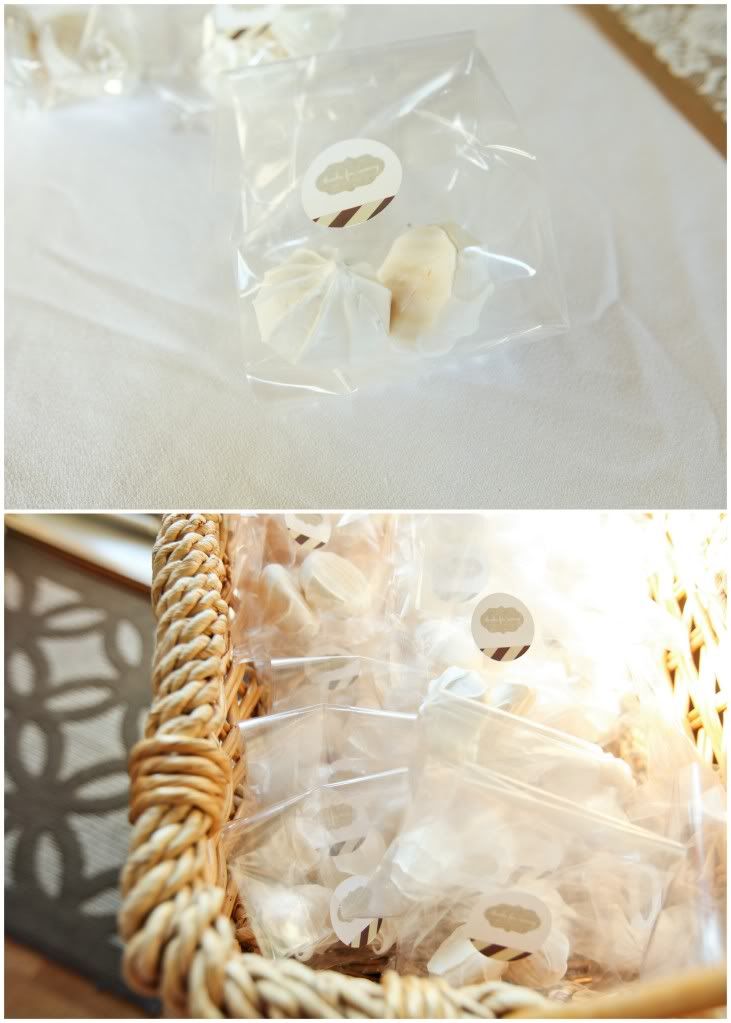 party favors...meringues hand crafted by me...uhhmmmm, or trader joes.
a donut hole tower? yes, please. good call, lizz. if you just threw some donut holes in a box and set them out, not cute. i mean, i'd eat them nonetheless, let's be honest. but put them in tower, all the sudden donut holes become classy.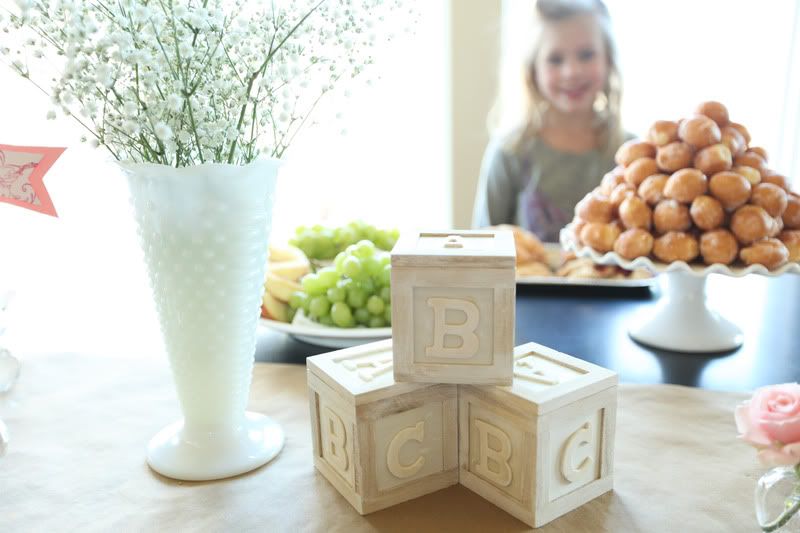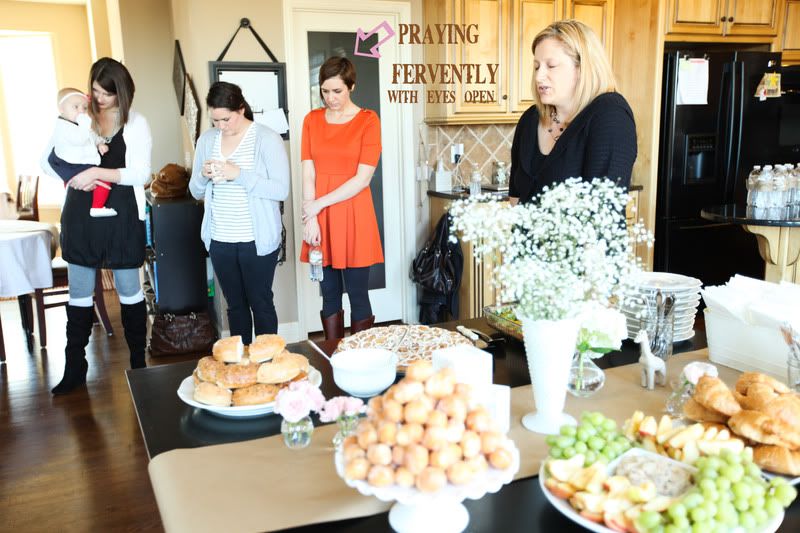 here i am focusing hard on not really praying. i was caught in the act. thanks allyson, for capturing this irreverent moment.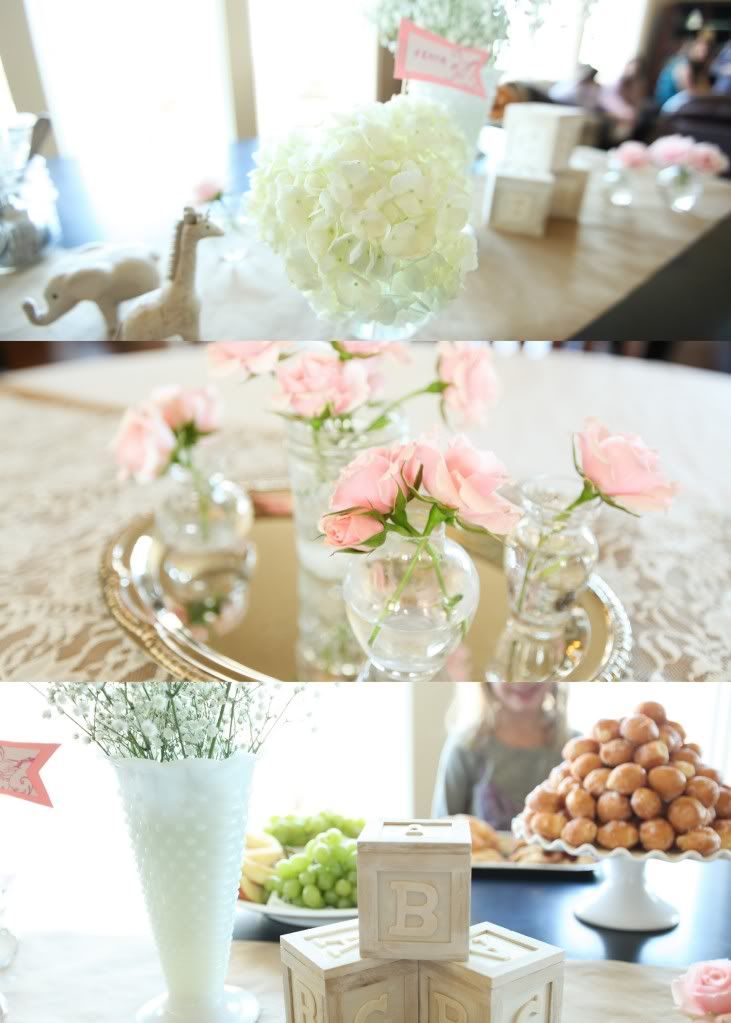 girl showers are insane...i mean, people just go nutty on hilariously girly things...it's so great. and i was grateful to be sitting with chelsea while she opens baby girl gifts. God is so gracious and good to us.
thanks for letting me host with you guys...kristy, lizz, allyson, marietta, and allison!
congrats chelsea...can't wait to meet that sweet babers.