sigh....
that's exactly what i just did before i started typing. it is known in my family that the women are sighers. different sighs mean different things. it's an art really.
i did a short sigh, which means...
i'm baffled.
and side note, if a woman ever does a sigh mixed with some sort of gruntal noise, go ahead and move out of her way because she's about lose it and/or grab some sort of object and throw it at your face.
anyway, i haven't written about lila in a while. lila has some stuff going on in her sweet brain and body that we are trying to figure out. we don't even have a label for her, actually. maybe that's good or bad. a part of me wants a label so i can say,
this is what she has, now let's fix it!
and the other part of me doesn't want her to have a label at all. i don't want her to be confined to a definition or a disorder.
with that said, we kind of know that she has a sensory disorder going on. she seems to be growing out of some of it. we are doing therapy and gluten free for her. hence all the bean brownies... toot toot!
we definitely know she has language and learning delays. lila is 3 and 1/2 and doesn't talk well.
but she is trying.
she is improving.
you may not understand her, but i do. sort of.
she can't get her shopping cart over the rug because it's stuck on the carpet.
Elwp!
(help).
she's hungry and says,
tees!
(cheese)
uh doo doo do, BABY! awwww, baby.
telling me something about her baby. haha. we have no idea what she's really saying. but it's cute.
uh oh!
this is a constant word. she's gets into trouble often. and then comes to me and says,
uh oh
! and then i go find something crazy that she's gotten into.
i mostly instagram these things. (you can follow jaminato if you want a good laugh at my expense.)
i need to do better about taking actual pictures.
here are a few lila moments for you. you would think i don't watch her. but generally this happens when i'm going to the bathroom, putting penelope down for a nap, or cleaning the kitchen.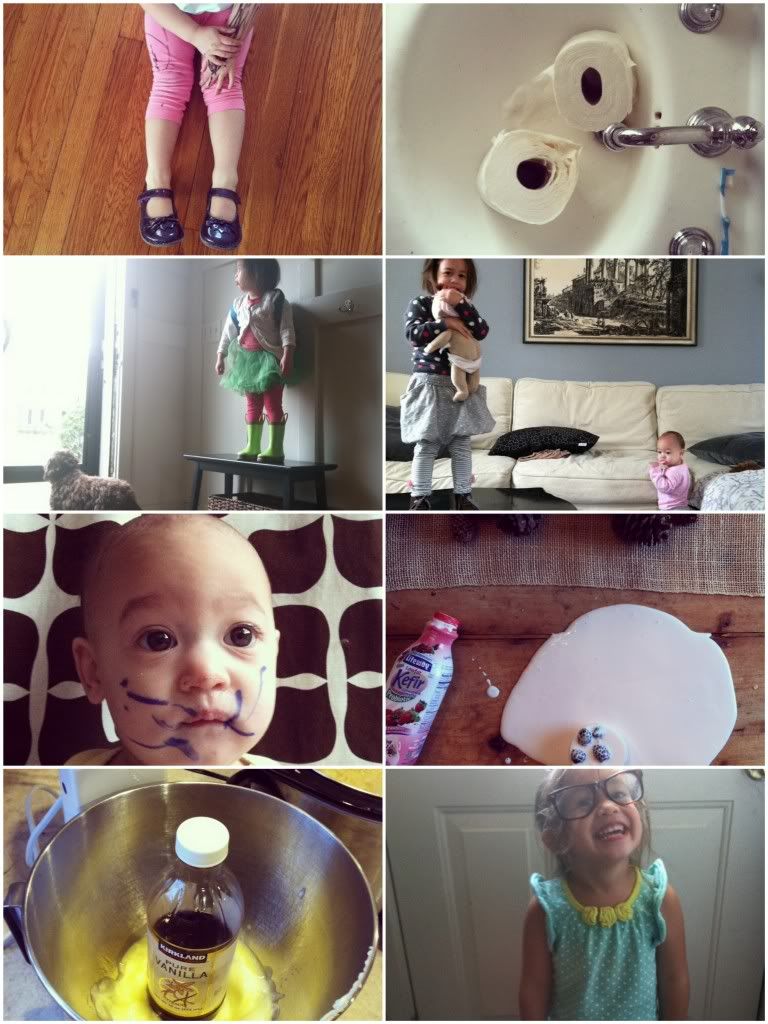 now that first part is probably coming off more light hearted than i intend.
lila is a complete challenge for me. just constantly into anything and everything. ALL. THE. TIME.
no nap time to regroup either. she doesn't nap or else she stays up till midnight. even a 5 minute snooze can derail the evening.
now mind you , lila is not like my first child. i was like...AWESOME. layne was sleep trained...and he also was not a rule breaker. sheriff layne at your service.
then lila came along and i realized that i knew nothing. absolutely nothing. none of my old tricks worked. and then penelope came along and i was like,
wait...aren't i supposed to know what i'm doing by now?
but alas, i do not. long sighhhhhhhhhhh.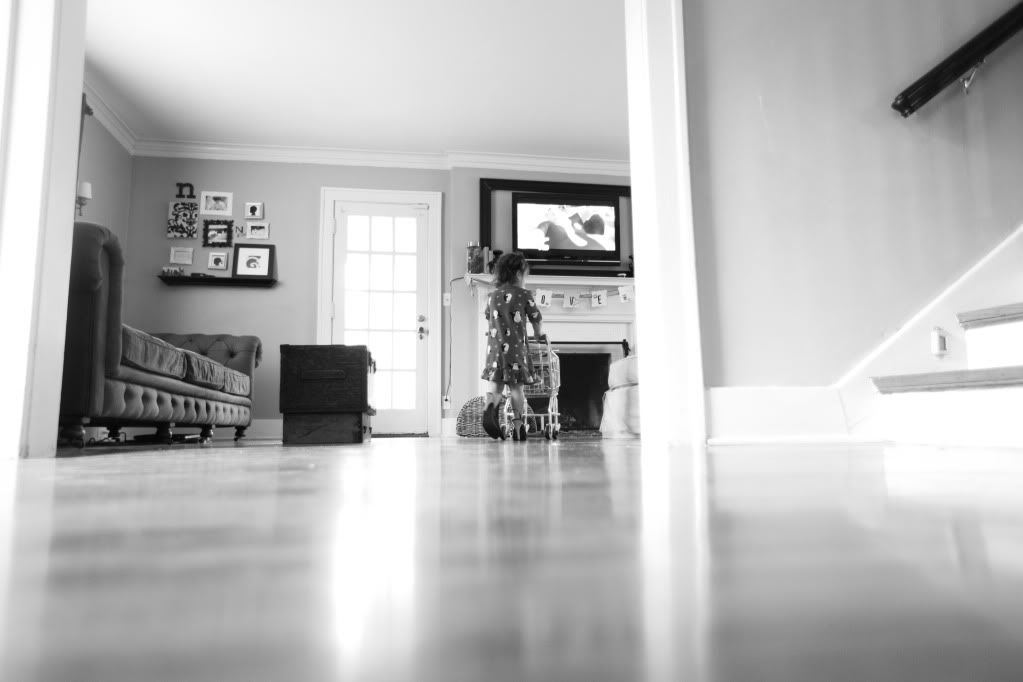 so basically to do anything during the day, i just run around and chase lila. while eating lunch or getting something done. lila is in my sight.
i do my makeup with lila in the room. she's digging around in my makeup...dumping it out everywhere. or taking things out of drawers. you imagine it, she does it.
if i'm dressing penelope, she's in the bathroom eating toothpaste.
if i'm going to the bathroom, who knows what i'll find when i come out.
now, yesterday i was having a really terrible morning.
couldn't find my keys. running late to drop layne off to school. penelope crying. house is filthy. can't find pacifier. lila has no shoes on. etc. etc.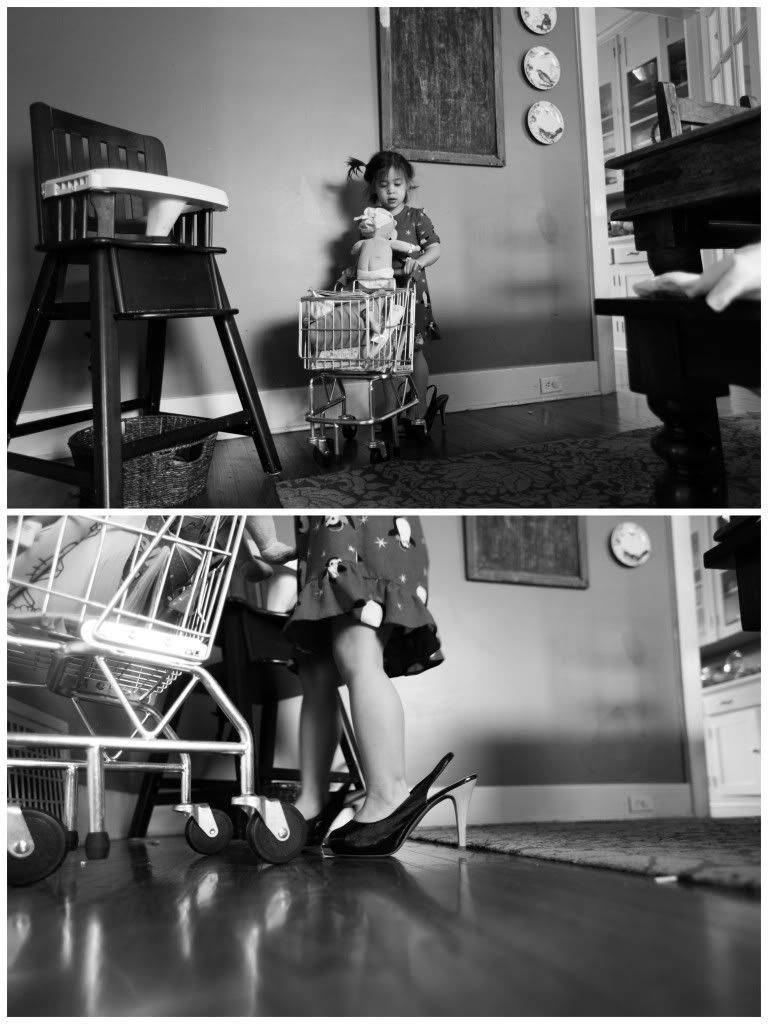 on the way to drop off lila, nato and i are on the phone. i'm yell-crying at this point. saying things like,
I QUIT! i'm done! i'm not being a mother anymore!
kind of funny, actually. because it's absurd. mother's can't quit.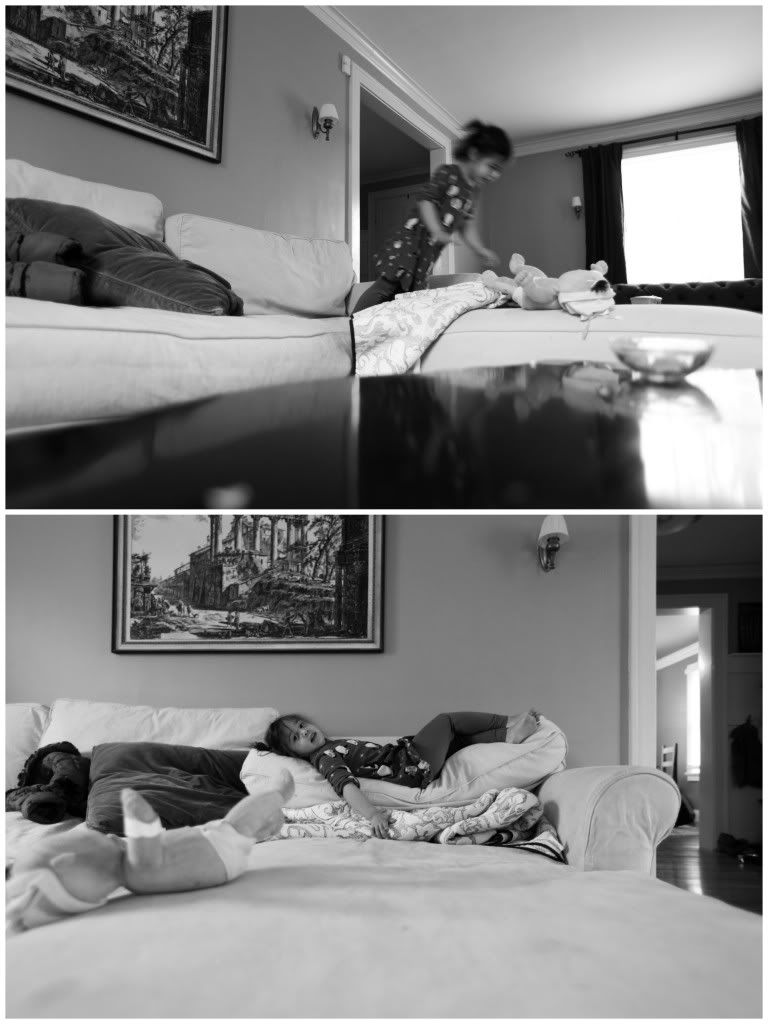 lila goes to mother's day out once a week. hear me loud and clear when i say, we do not miss this day for anything.
so of course after the nutty morning yesterday, we showed up 20 minutes late.
i park the car and open the back door to get lila out.
she's gotten into her lunch, eaten some of it and squirted her juice box everywhere. at this point, i'm crying. and i can't blame it on "allergies. sometimes you can be like,
oh it's just my allergies...i'm not crying. chuckle chuckle.
this was beyond that.
i just dropped her off to mother's day out. like...no words, but communicating with my watery eyes.
here, take her
.
and then i just kept crying on down the hallway. it was pitiful. luckily i was late and no one was in the hallway to see me wipe my snot on my jacket.
then i went to laser hair removal appointment. nothing will cheer a gal up like a painful, rubberband snap-feeling to your sensitive areas, i always say.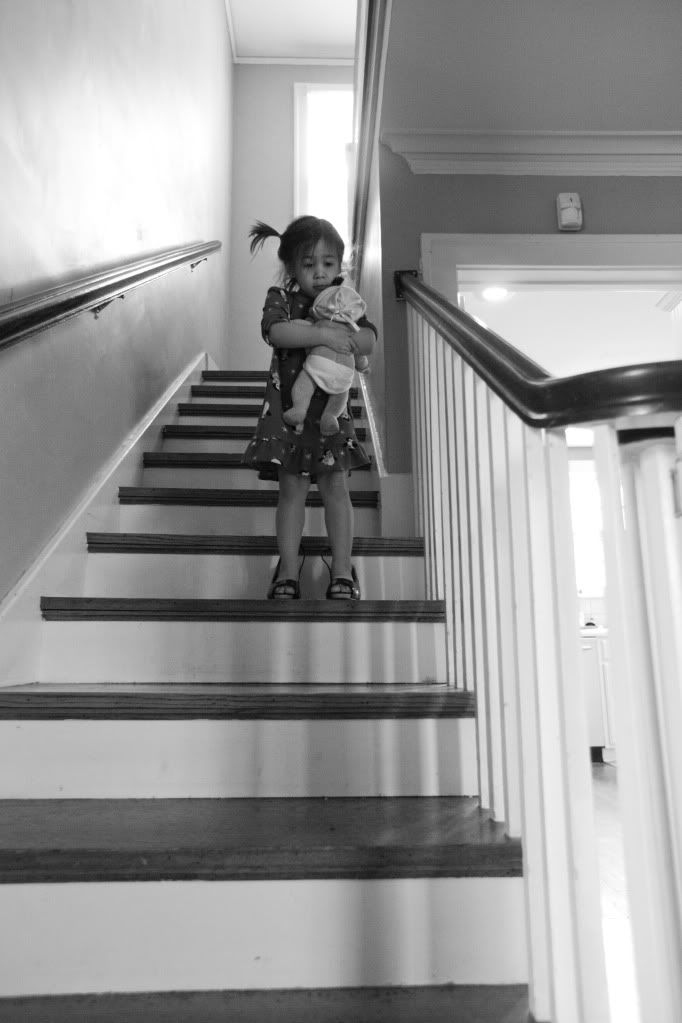 there is no transition from that last sentence to the next sentence. so i'll leave it at that and say, man...this child is extremely frustrating for me. she is also so delightful. but it doesn't take away the frustration piece. i want to just be ok with everything and be like,
no big deal! i got this!
but i don't "
got this".
i want to be better equipped for mothering lila. but i'm not.
i was reading in the bible(matthew 9 and 10) this morning and Jesus was telling the disciples to go heal the sick and preach in some place they'd never been. and the funny thing is, He sent them off and said,
hey, don't bring extra clothes or shoes. no extra staff. don't bring money or food. just go with what you have.
(jami paraphrase version)
and i sat there and i thought, he sent them out there to do his work and he made them go with nothing. they weren't equipped. they just knew what they were supposed to do, not really what would happen when they got there or how they were going to do it.
that's it.
and i'll bet you ten dollars and a laser hair removal session, that he did that on purpose. so they would remember they needed Jesus. so that they would be provided for by Him in their need, not that extra this or that they decided to bring. each little step by each little scary step they would need Jesus.
and i need that provision.
so that's what i'm praying for. just provision for my next steps with lila when i don't feel equipped. that i would love lila right where she's at. not constantly trying to make her do more, learn more, be fixed, be like others her age.
God has me as lila's mother for a reason. i don't have to have all the tools i think i need to do that. God says he's got that part covered.
i'm going to rest in that today. and i hope you do to.