i mean, i've had some heavy posts up in here lately. did you guys think i was depressed/moody/pregnant? no, i'm not any of those...don't get excited. i just have a soft heart lately. and i'm just into telling the truth. and with a soft heart, anything makes me cry...like commercials and movie previews, and instagram. it's just ridiculous.
what else is ridiculous is this website called beautifully rooted that i've gotten to be a part of. i heart it so much.
check out
this craft
i did over there. see, i don't just cry. i craft too.
so onto what i was really going to post about.
chicken.
chex mix chicken, infact.
i thought i would lighten up (PUN INTENDED) my blogging with this super delicious, healthy, and even gluten free version of chicken nuggets. or nuggs, as we call them in our home.
now, i am not gluten free. per se. but lila, my 3 year old is. it has done wonders for her behavior and development...so i'm a believer! google it or something.
so here's what i did. my mom had a cooking class and made frito chicken nuggets. crushed up fritos, that was the breading. the health nut in me knows that fritos are naughty. so i thought, hmmm....what else would be good on chicken...chex? a nod to chex mix if you will.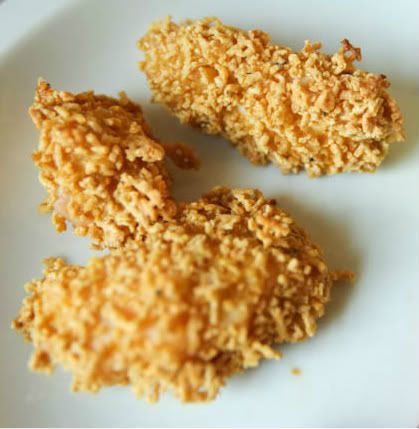 so i thought,
we shall call this
,
chex mix chicken
. this is also probably on the internet as well. but ignorance is bliss. let's pretend i made this up. great!
so i salted the chicken first and then flattened it out. with a rolling pin. because i'm classy like that. just tenderize it a little bit.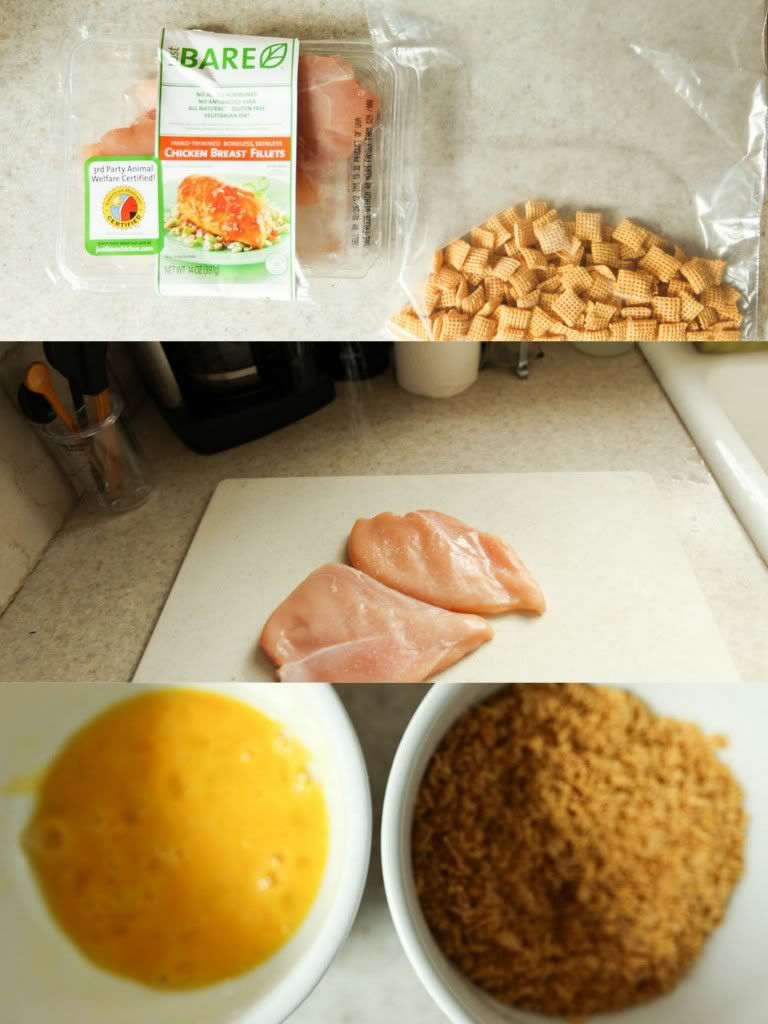 then i chopped up the chicken into nuggets.
for the breading i crushed 4 cups of chex, with 1 or 2 tsp's salt, 1 tsp powdered garlic, and some pepper. this is where you can go crazy with seasonings. but with my kids, i went normal...because they are picky. who in the world did they get that from? ok, it was me.
now side note, crush the chex up as well as you can in a ziploc bag. no big chunks of chex. say that fast 5 times.
to make the breading stick, i chose egg. so in a bowl, you're also going to crack 2 eggs and whisk them.
so what you'll do here is set up a little breading system.
you're chicken will be on one end, then the egg bowl, then the breading bowl, then the foiled, and (greased)pan.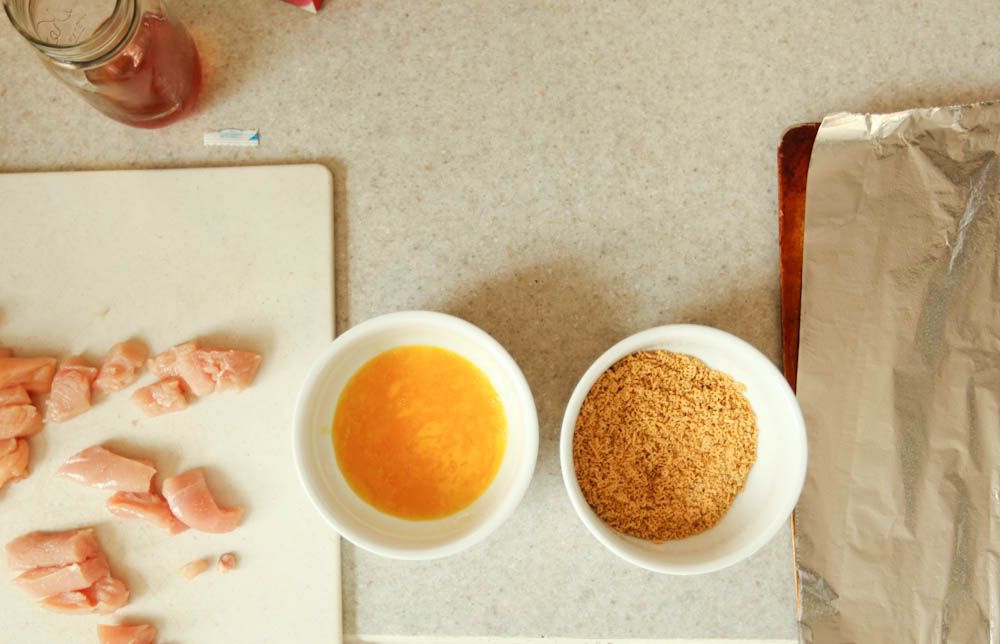 dip the chicken in your egg, roll it in the chex, set it on the pan. BAM. repeat, 30 times.
make sure you have your sweet tea nearby for a refreshment in the midst of cooking.
bake in the oven at 400 degrees for 20 minutes.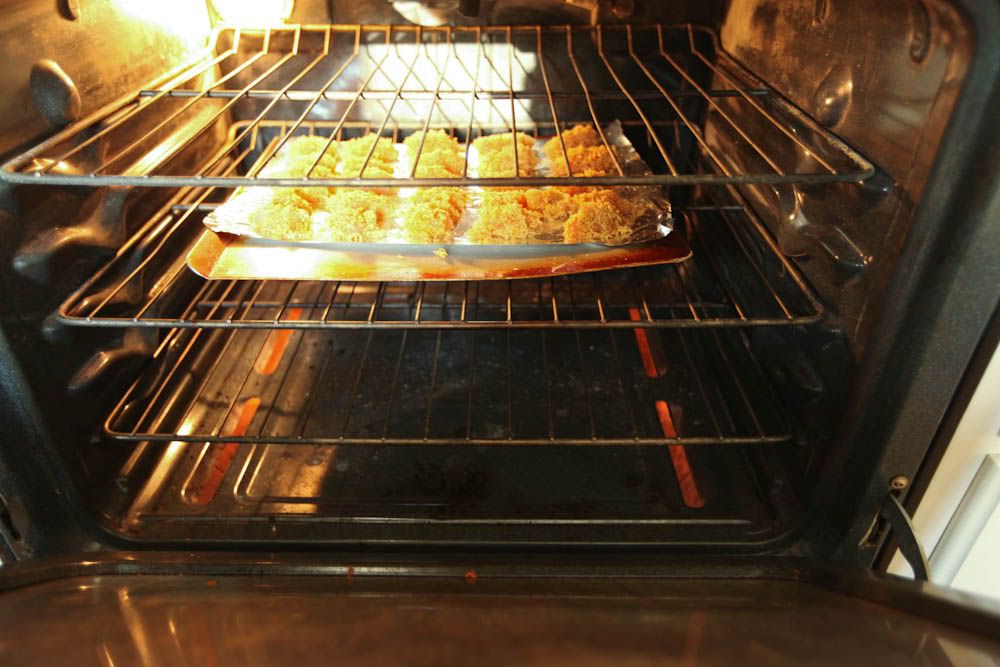 they were seriously so good. nato said they tasted like the real deal.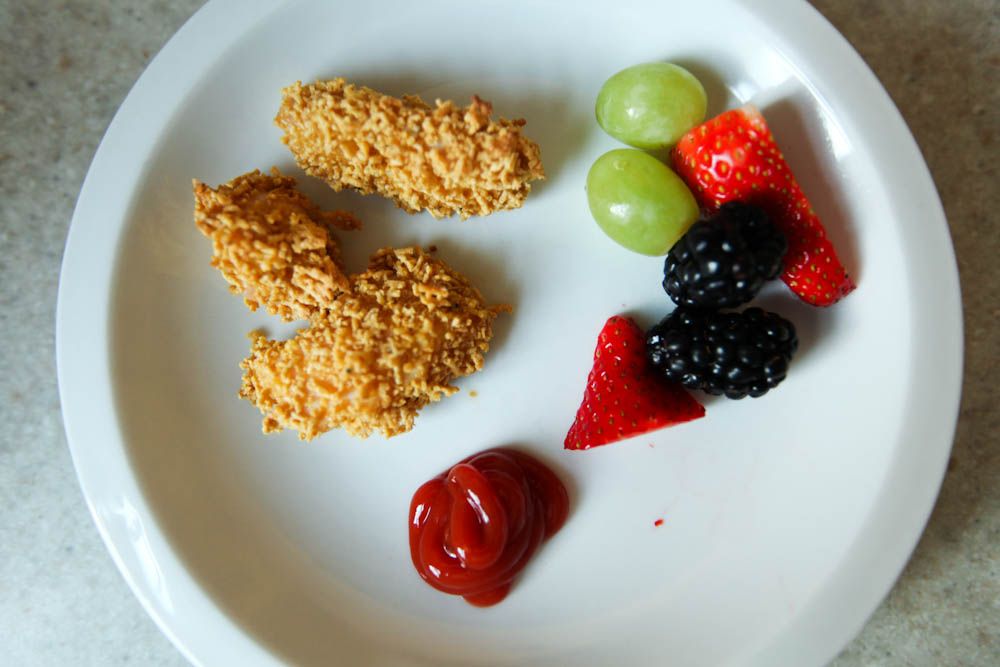 and healthy too!
enjoy.