ok so first of all, i'm sorry i closed down comments on the last post. i thought it would be helpful and it turned out being unhelpful. you all had some good things to say...so you emailed me or put them in the last post. anyway, sorry. that was weird of me.
SO, in awkward transition, toot... let's talk about beans in desserts, shall we? a lot of you tried and loved the
black bean brownies
. and 2 of you hated them. so, maybe give these guys a chance? i love blondies and these can compete with a regular fatty blondie any day. they were so good...even warm, these were so so so good. not lying.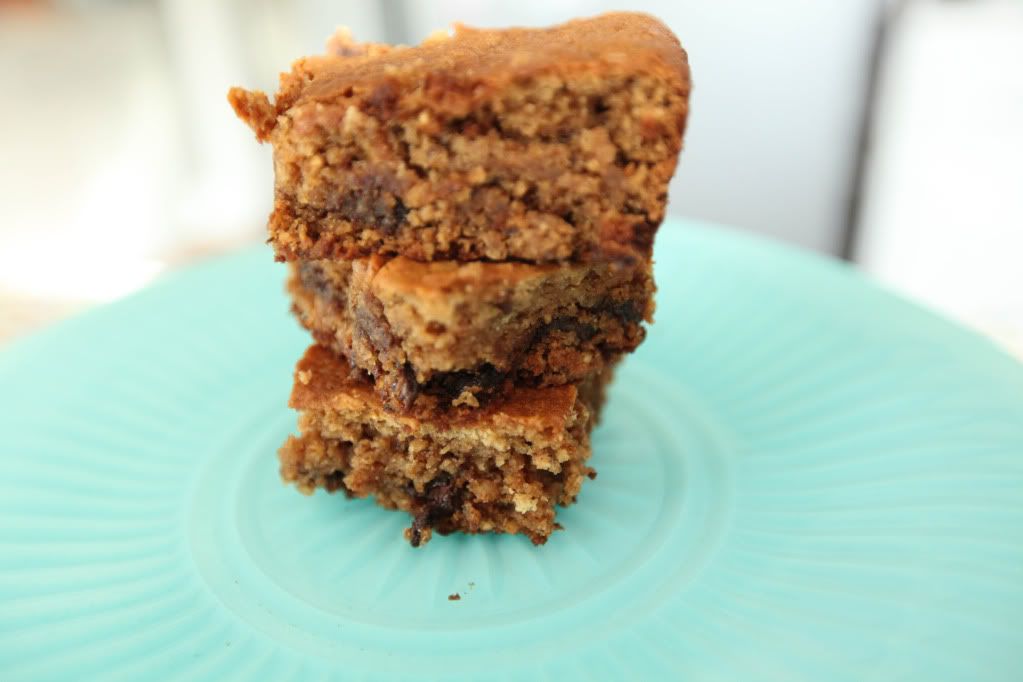 and you use your blender.
and these are pretty healthy.
still have sugar in them, but whatever.
gluten free too
. BAM. (although i guess there's a debate about oats not being gluten free?)
so here's what you need: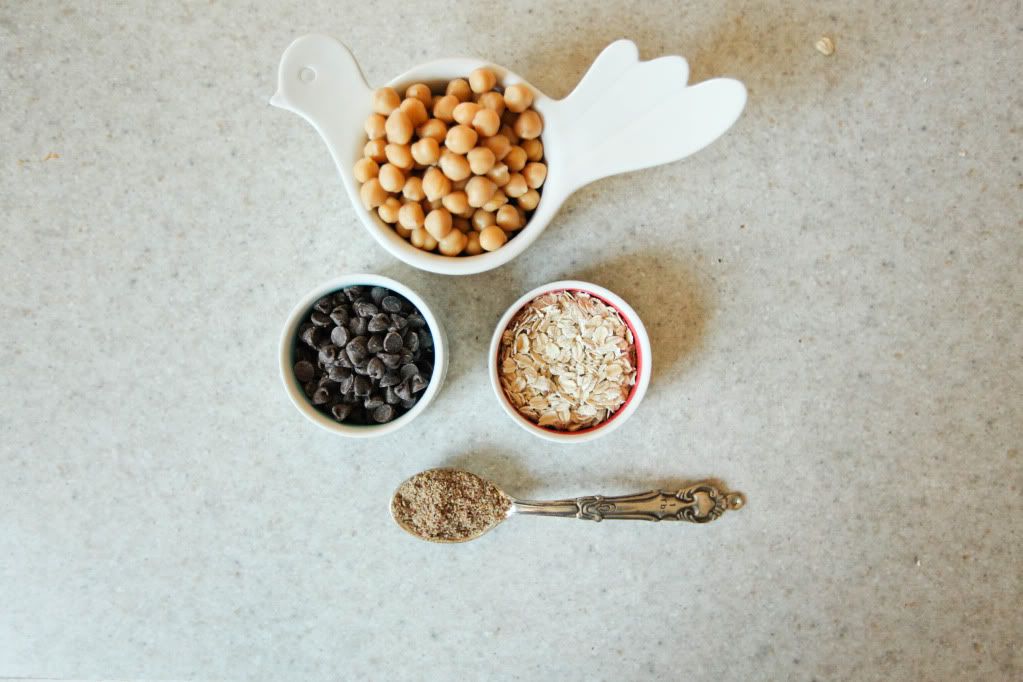 1 can of chickpeas
2 tsp vanilla
1/4 cup almond butter (or peanut butter)
1 egg
1/4 cup oats
1 Tbsp ground flaxseed(you generally can buy this anywhere)
1 teaspoon baking soda
1/8 tsp baking powder
1/2 tsp salt
1 cup brown sugar
1/2 cup chocolate chips
(i prefer
Ghirardelli
chocolate chips)
i also think some nuts would be delicious in here. so maybe 1/3 cup chopped almonds. try it.
so what i did was just drained and rinsed the chickpeas and then dumped them in the blender. i give them a quick pulse to break them up. add the vanilla, almond butter and then mix. then add the egg, oats, flaxseed and mix. scrape down the sides if you need to. add brown sugar, salt, soda and baking powder and mix.
now don't over mix...just mix until everything is blended.
if your blender is not working right, you might have to help it along. while the blender is on, stir it with a spatula until it starts suck everything in the blades... and if all else fails, you can stir everything by hand. it will still be good. we now use a
Vitamix
and it gets the job done faster and better!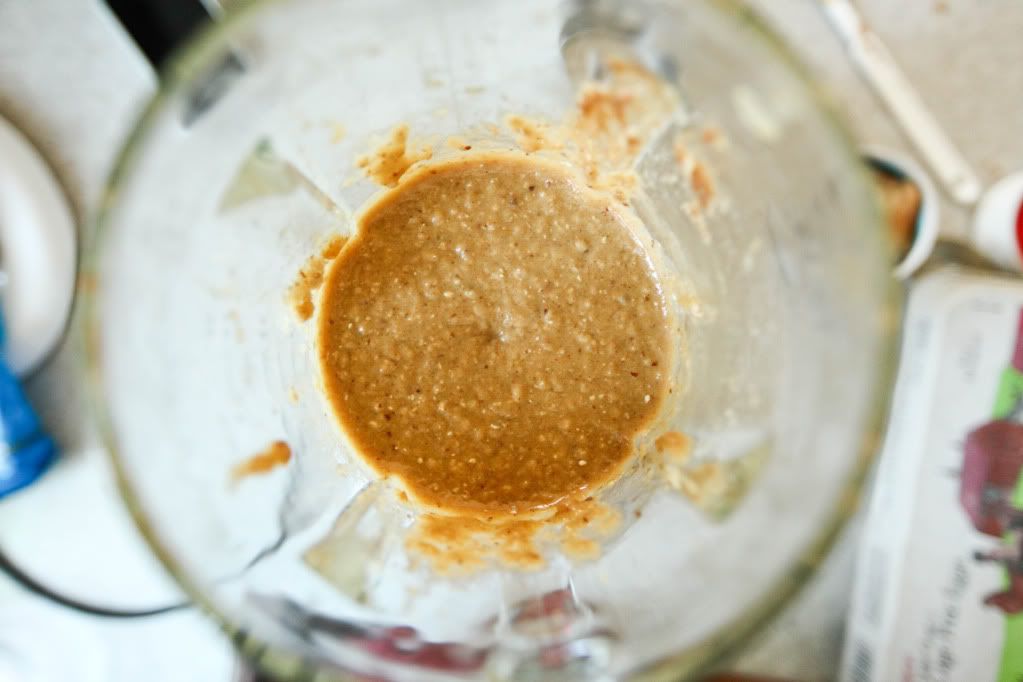 at the end, throw in your chocolate chips and just mix those by hand. don't blender them!
you'll bake at 350 degrees for 40 to 45 minutes. it's almost hard to burn these so don't worry when they are looking brown. instead of blondies, we could call these "tannies".
so let these cool for 20 minutes and then have at them. they are delicious warm!