PFFFFFFerrrrrrrrr.
as i type this, my husband literally just farted on the couch. why? simple answer, i made black bean brownies. black beans in the brownies!
and spinach too!
you're thinking this is gross.
but it was soooooooo good!
can you even deal with that in your heart right now?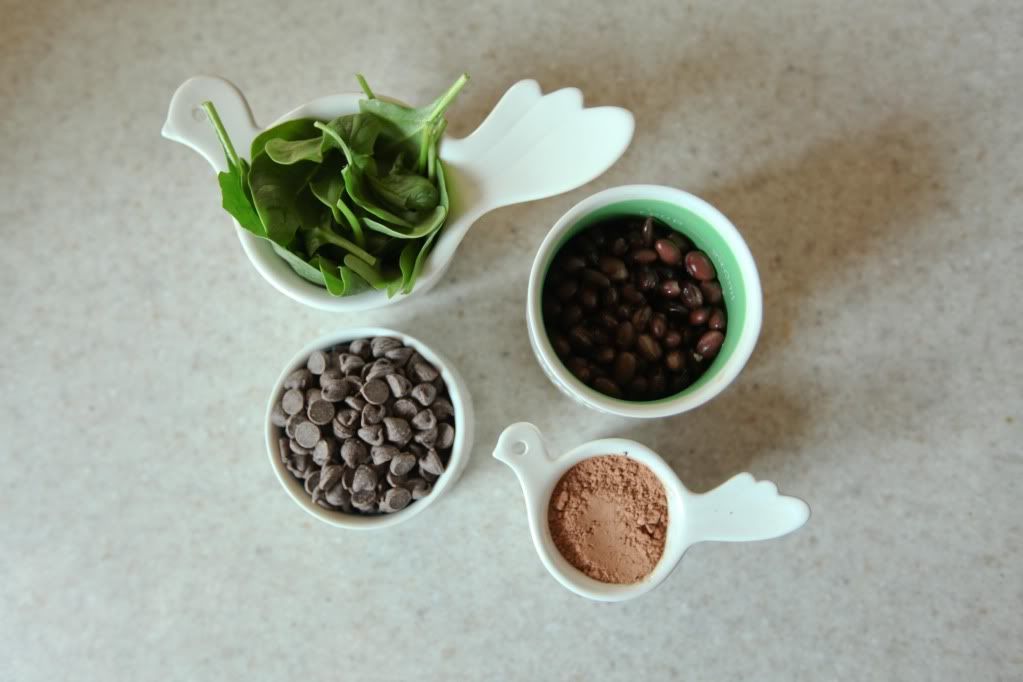 i'm going to answer that question with another question.
why were dinosaurs made?
neither of those questions are getting us anywhere, so i'll stop with the questions and get to these magical brownies.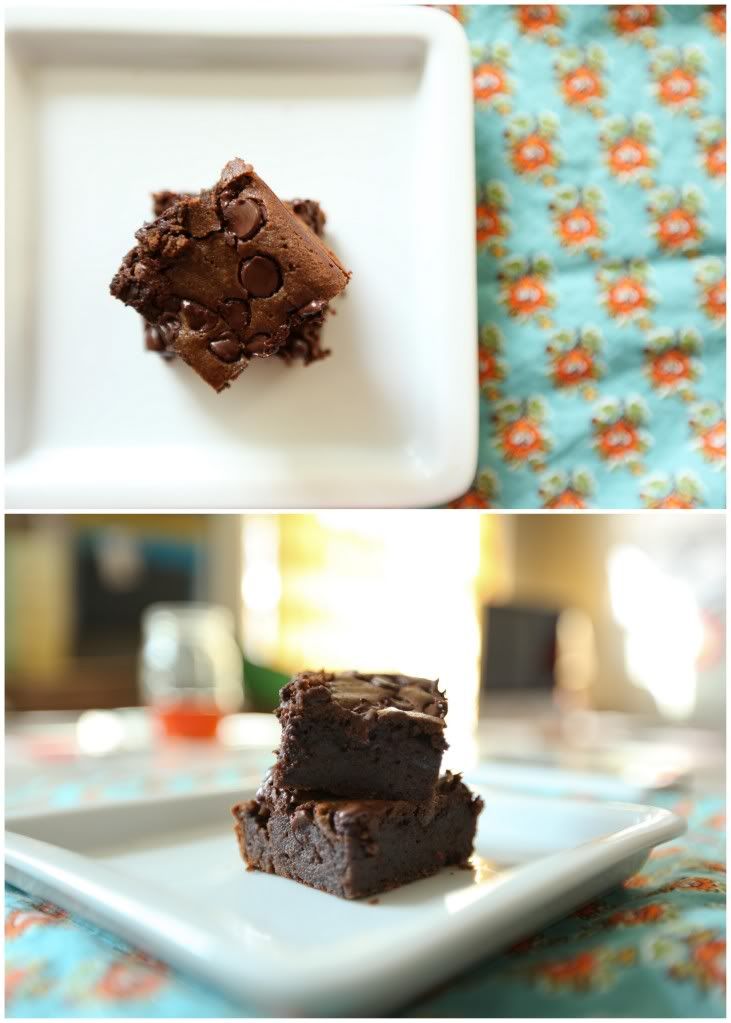 these brownies are healthier... with more protein than a normal brownie and no flour, your gut is going to thank you later. i mean that LIT-RA-LEE and figuratively. plus i threw in some spinach just to see what happens. bam. can't taste the spinach...but adds some iron.
these brownies are gluten free. which won't matter for a lot of you. but for lila, it does. the poor child has been eating fruit snacks for her treats--which suddenly taste like rocks when others around you are enjoying baked goods of all kinds.
now i tried the trader joe's gluten free brownie mix and as it turns out, these brownies are actually served in hell as punishment for not moving coal into the fiery furnace fast enough. they were heinous. sorry, TJ. that mix is really really really bad. a lot of mixes are. gluten free flour has this weird grittiness about it. so if you can bypass the flour, well... by golly do so.
whether you're gluten free or not, these brownies are good. i'm not just saying that. try it for yourself. they are super easy...made in a blender even.
here's the recipe.
Lila's Black Bean Brownies
1 can, rinsed and drained black beans
1/2 cup fresh spinach (more or less)
3 eggs
1/2 cup oil
1/4 cup cocoa powder
1 TBSP vanilla extract
1 cup sugar
1 tsp ground coffee
1 tsp salt
1/2 cup semi-sweet chocolate chips (i prefer
Ghirardelli
chocolate chips)
so first, throw your black beans in the blender and give them a couple pulses just to break them up. then add your oil and spinach. pulse them until blended. blend like a crazy person. we want this smoooooth.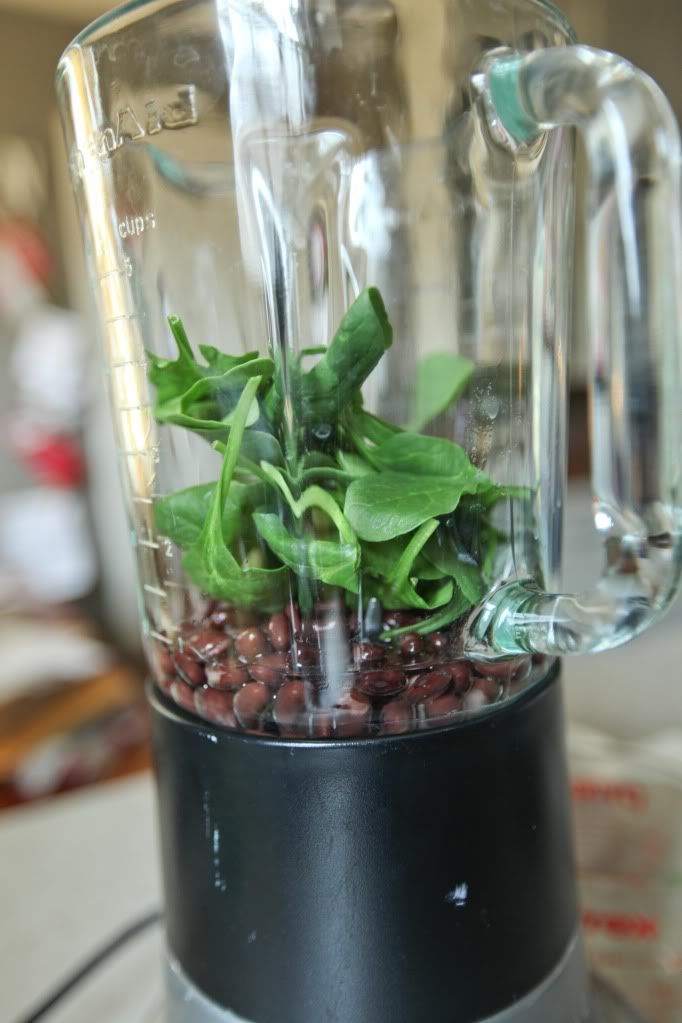 we now have a
Vitamix
and it is much better than a regular blender.
you'll have to scrape down the sides...then pulse again...scrape the sides...then pulse. you want there to be no chunks or as little as possible.
add your vanilla, coffee, salt, sugar, cocoa powder... and i threw in a TBSP of choco chips too for good measure.
pulse until it's all smooth.
then add those eggs.
pulse until well blended. you don't need to over do it here. just blend it all together and then stop.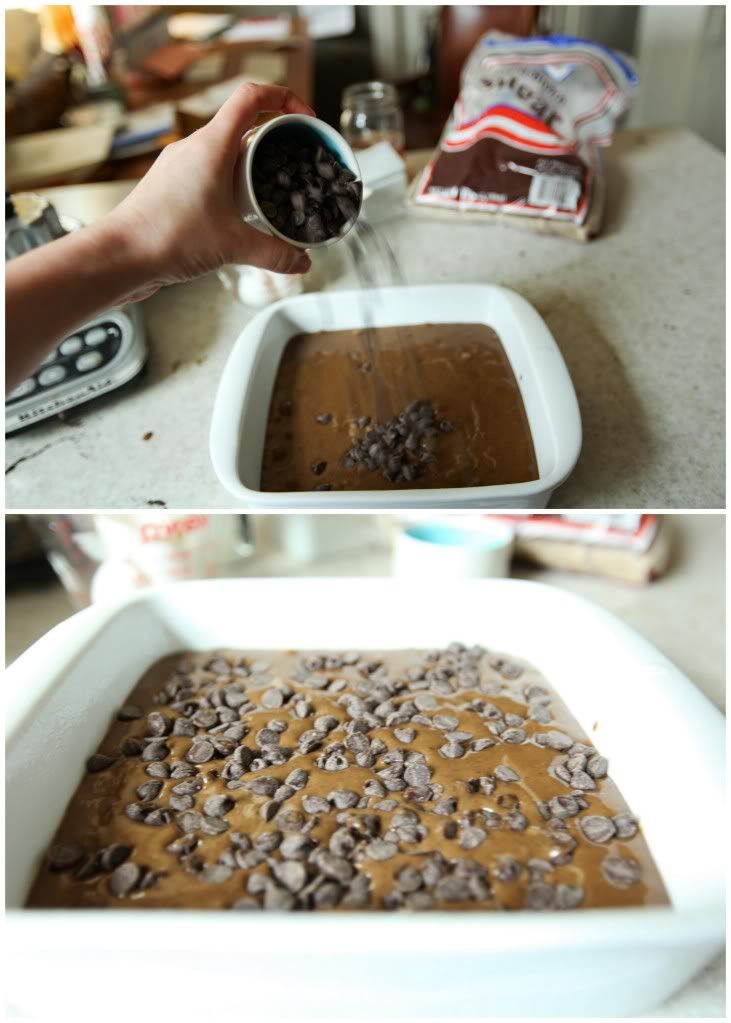 spray an 8X8 pan with pam or butter the dish. put your runny brownies in there.
throw the choco chips on top
bake at 350 for 45 minutes.
take out and let cool completely for a couple hours.
really, you don't want to eat these hot. they are much better cold. so store them in the fridge before serving.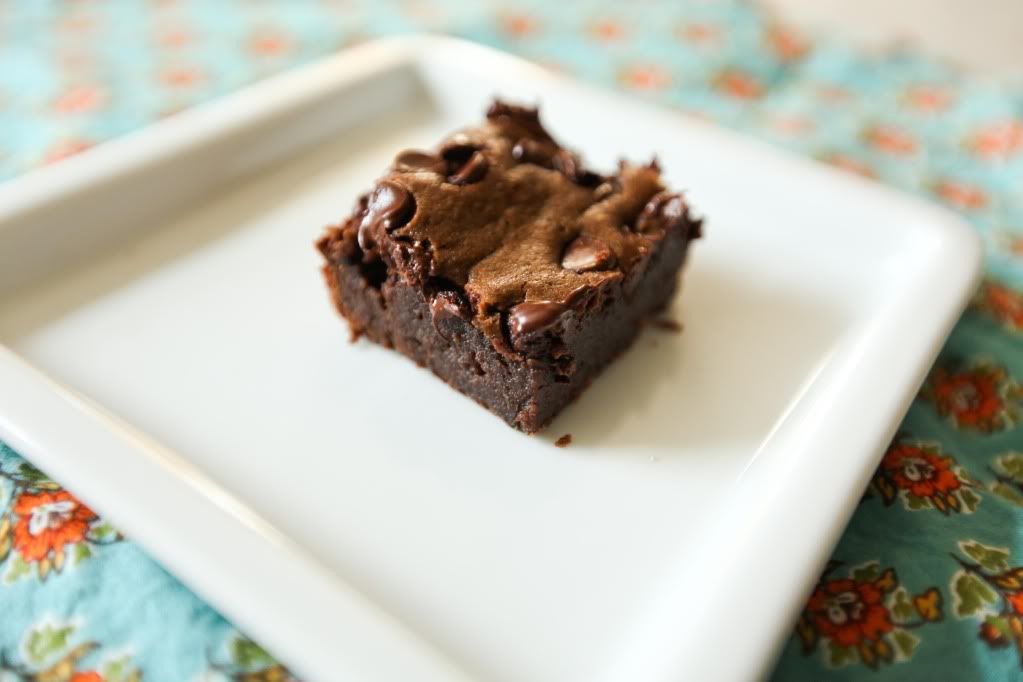 oh, you wanted salted carmel brownies because that's all the rage on the intranet?
there. you. go. trendsetter.
you will not taste the beans. promise. just fudge goodness you won't feel too bad about eating.
dee...pfffferrrrr...licious.
take your beano.