that's a great christmas post title, right? but i think it perfectly explains what's going on in my heart and my brain.
(and yes, i'm totally going to document our christmas in a later post, don't you worry. i just feel like i need to write down what's pressing first.)
lately, i feel like we're raising our children to be ungrateful. accidentally. because we're not intentionally doing anything that would teach them otherwise. when a child has so much, there is nothing left to want. and i think when a child or anyone doesn't understand that feeling of want, it does something weird to their heart.
it's doing something weird to my heart.
if i want something, i just go to the store and get it. basically. i mean, not anything super crazy. but in general, that's what i do. but there was a time when i couldn't do that years ago. i couldn't even get milk. we were just broke. it was annoying but it was so good. we have hilarious memories of "making do" and being resourceful. jimmy rigging things. scrounging for change to get ice-cream. and man, that ice-cream was really good.
that's why i still dumpster dive. and heart sales and clearance. and being resourceful and cutting coupons. and all that. that time really shaped me as a person. in a good way.
and i grew up in a family of 10.
8 children.
the girls all slept in one room and the boys in another. we shared clothes and toys and beds even.
we did not get what we wanted whenever we asked. we didn't have a lot of money. i don't remember going without but there was an understanding that things will not go your way about 95% of the time. you may get boots. but not the brand you asked for. the knock off. uhthankyou.
even at breakfast...you'd better get down stairs first if you want the good cereal. healthy competition. but an understanding that sometimes, you wake up late and you're eating toast. no one threw a fit. just take the walk of shame to the bread cabinet. silently glaring at the sibling with a full bowl...slurping and smiling with cereal streaming through their grin.
so yes, i remember the feeling of
want
. and although it was hard, it was good to feel that. because when you received something...even tiny, it meant so much.
i was grateful.
for some reason around this christmas season, things slowed down. it wasn't crazy. we did advent, and it became a time of self examination. i had more time to focus on what's been going on in my heart. identifying things that don't belong there. and hey, a lot of things don't belong in there.
i feel like i've moved backwards a little since those penny pinching days. i just have let myself go in impulsive spending. not being super thoughtful about our budget or a little debt. and we're dave ramsey lovers even. that makes it worse. i'm ashamed of myself.
nothing like public confession.
ha...
.awkward laugh..
.sigh...
so anyway, all that to say, although our christmas was really great, things are going to have to change around here. i don't know if you guys read anne voscamps blog or get her devotionals in your email. well she's pretty much blown me away with how intentional she is about shaping her children's hearts.
i sat at my computer crying sometime at the beginning december reading about how
they do christmas
. it was at that point, i felt the sting of conviction. their children forgo gifts for themselves and instead, spend the money they would spend on gifts and give clean water, mosquito nets, blankets, goats, etc. to people around the world in need of basic items to survive.
TO SURVIVE. and there my child sleeps with 3 blankets, 5 pillows, 2 stuffed animals, a million pairs of shoes, toys out his eyeballs. he wakes up and drinks clean water. gets milk whenever he wants. has plenty to eat. and also has no idea about malaria, starvation or anything of that sort.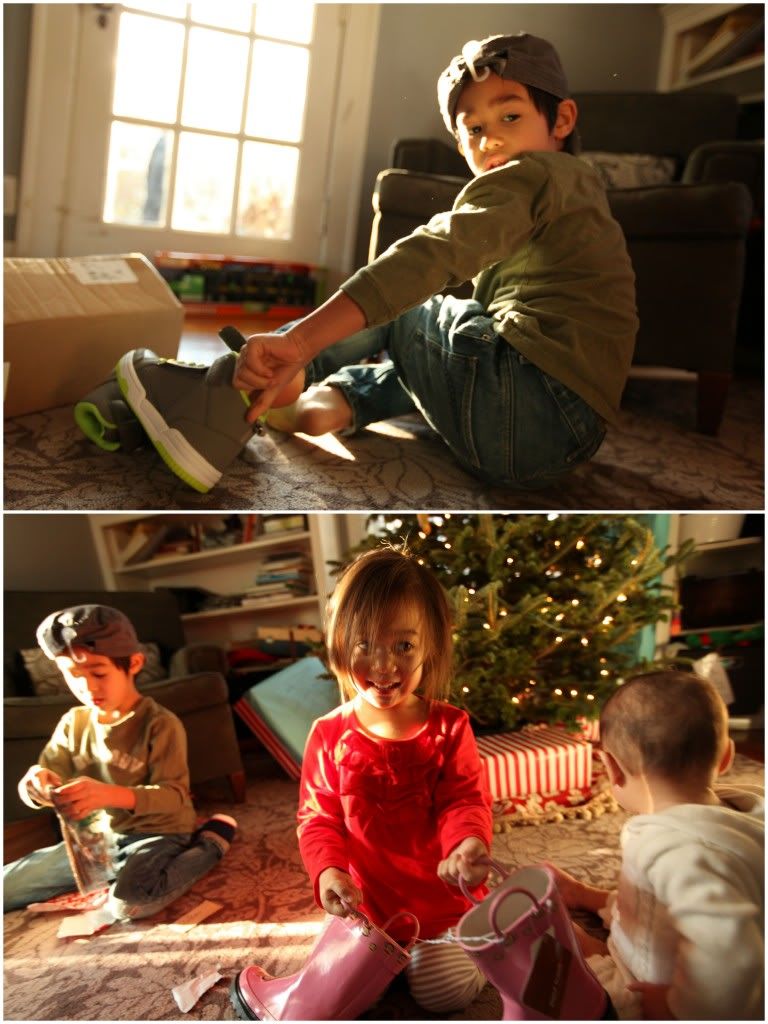 now layne is a really sweet kid. he's not naughty. not a super brat. he is such a treasure. but i see something budding in his character. (and in my character. and in my husband's character. and in our family's character). and it is not ok.
Layne just got a lot of new toys on christmas and there he lays stretched out on the floor says,
I'm bored
. with a heavy sigh.
and in that moment i see myself this year. sighing.
i'm bored with my old stuff.
i'm bored with my couch.
i'm bored with my kitchen.
i'm bored with my clothes.
this list goes on.
my heart has been ungrateful. you wouldn't know it. no, i hide it.
i feel a whisper saying,
why do you want more and more when we you have all that you need in Christ?
and i have the audacity to say with my actions and thoughts,
i'm bored with what you offer me, Jesus.
no more. i repent. this year will be a process of getting back to what really matters. with being intentional about my friendships and intentional about the way we raise our children. intentional about our spending and intentional about finding those things we love more than Christ and getting rid of them.
next year's christmas will definitely look different. we aren't sure exactly what it will look like, but we are thinking that it will be one gift under the tree for each child. and the rest of the gifts that
would be there
will be given to others who are in need. one gift because i still want the kids to get a sense of anticipation and waiting.
(here layne and nato are playing with one of his favorite toys that i bought AT THE DOLLAR STORE! of course.)
it will be good for our hearts. and perhaps it will create a sense of gratitude for the best gift we've been given... which is a baby, Jesus, born to die for us. to save us from the mess.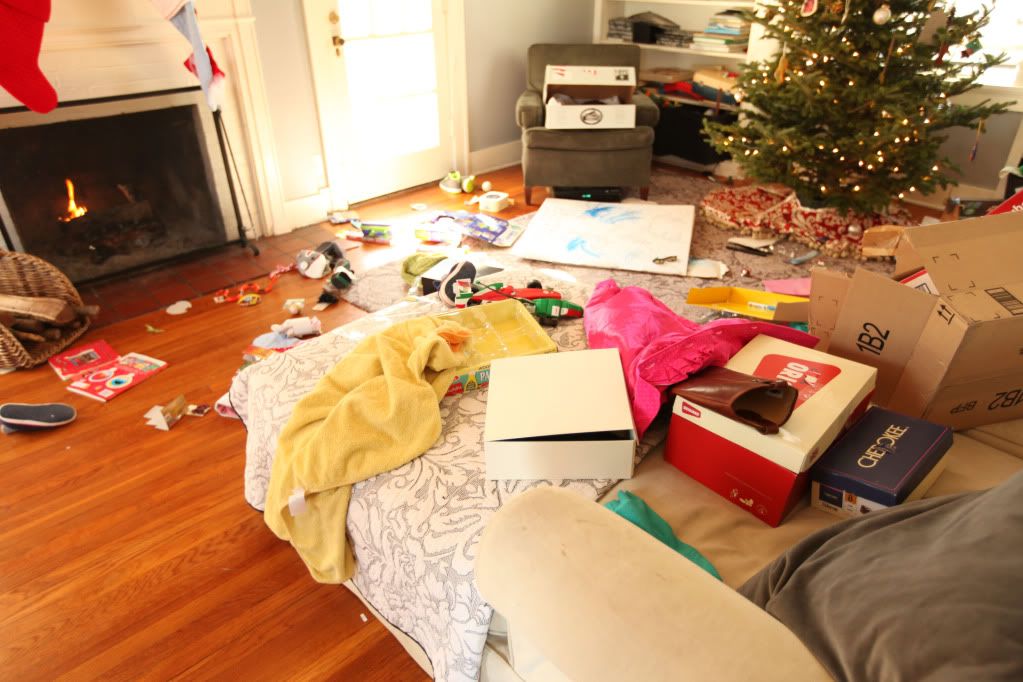 and i need that.
don't we all.
disclaimer:
no, i'm not trying to be a fun killer. and what we're doing is not the way everyone should do things. no i'm not trying to be self righteous. i hope that some of you do get mad at me for writing this and that it stirs something in your hearts. yes, i do enjoy healthy dialogue about anything i write. feel free to disagree.
here is more
on what's changing.