the winner of the blog book is mrs. gumshoe! so email me within a week or i will pick someone else. yay!
**********
a lot of people temper some of their blog posts with a line like...
now this will be a boring post for all of you...but i HAVE to post about my kids.
i've probs said something like this too. but let us all stop that. blogging is great for showing off crafts and creativity, but it is also a place for memories to go and be safe.
let them rest in peace.
the mundane and real life. the sports teams and the christmas programs. these should be remembered.
and, FYI, these are the best posts actually.
this is what i want to remember the most.
yes i want my kids to see that i loved being creative. that i loved making things. that i loved throwing parties. that i had a mustache. those are all important things.
but mostly i want to them to see that i loved them. and that i loved their christmas programs.
and that i knew you were uncomfortable in your "mommy scarf". because it was mine. you told me it was itchy a million times and thought about taking it off in the middle of the program. ya, i saw that.
and also i know that other kids had cooler scarves that actually matched. that their mothers didn't find at the bottom of the winter box the night before.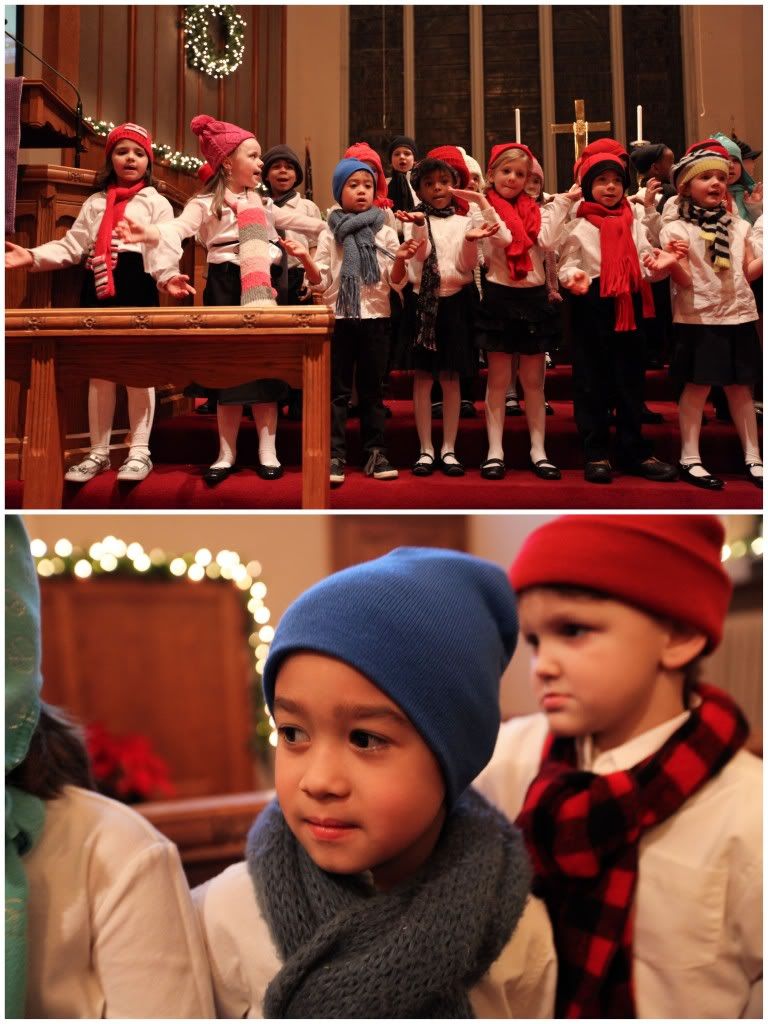 that even though i thought it was funny when you said,
we're shooting farts!
i still had to act offended and correct you.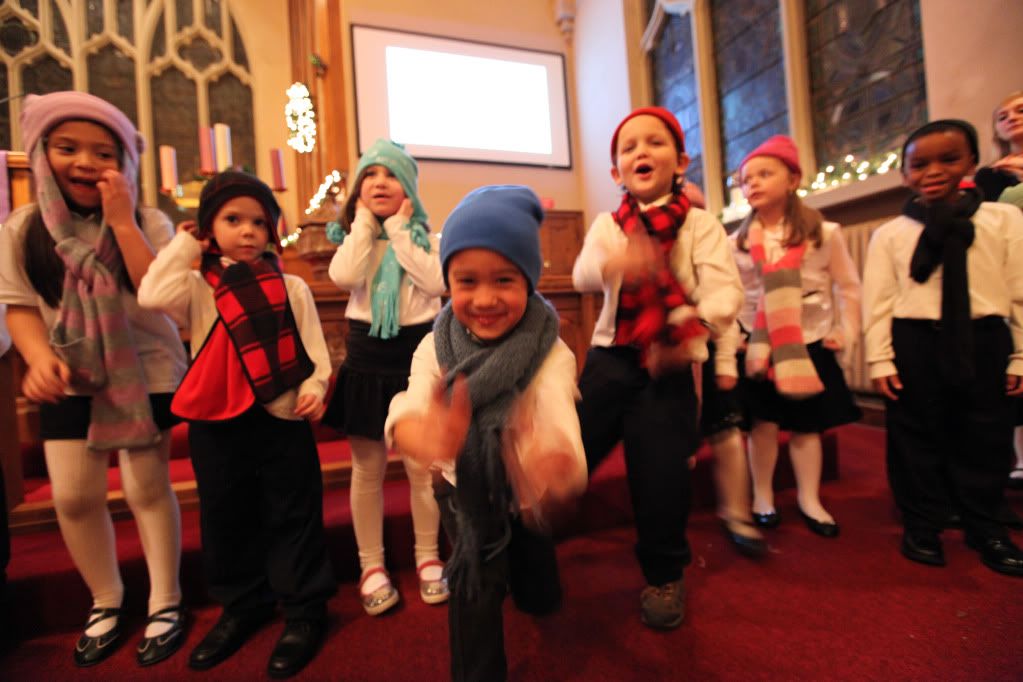 no potty talk

, except with grandpa. you know the rule.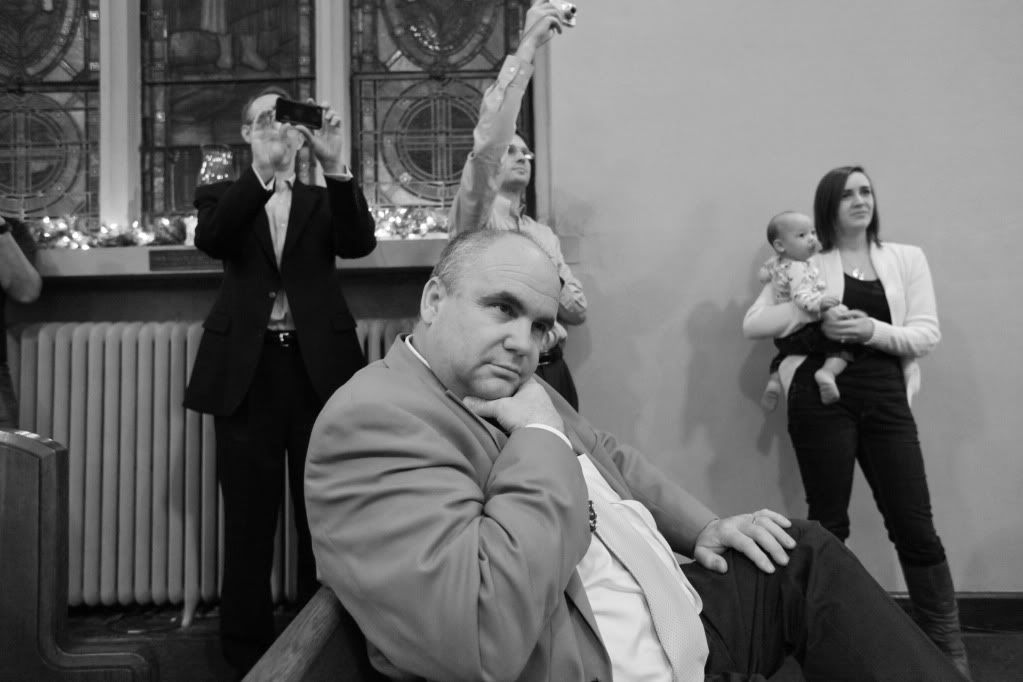 thanks nato, for taking that picture.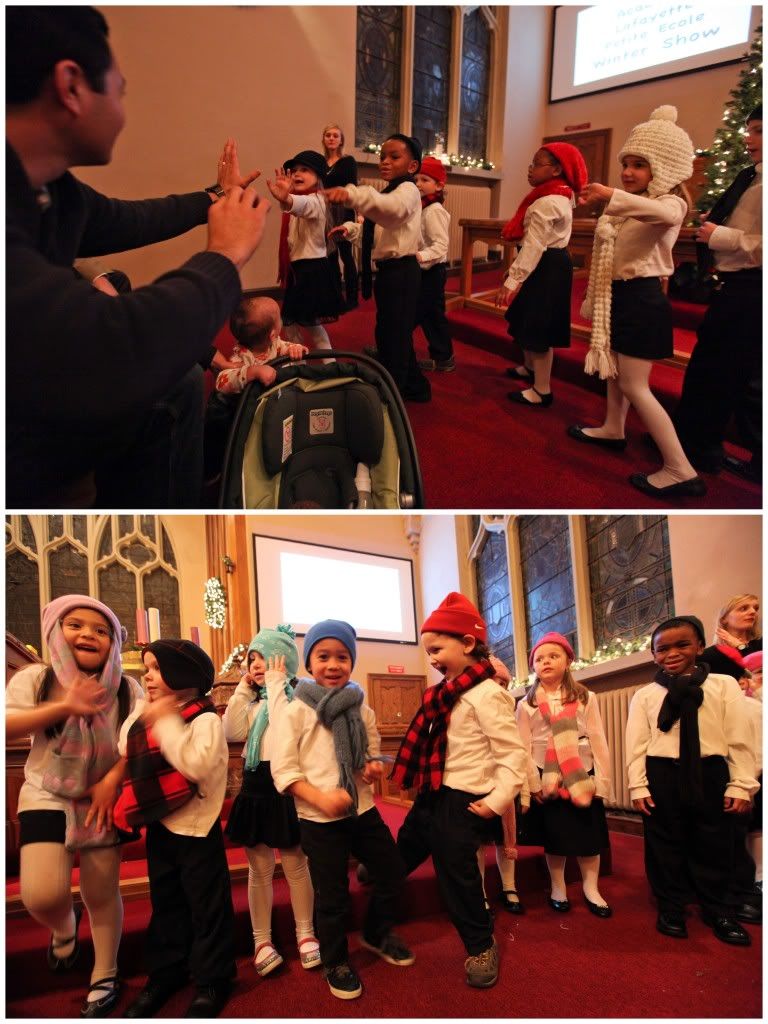 so there you go. kindergarten christmas program 2011. you practiced so hard all week and you rocked it.
p.s. yes the children are warped in these pictures because i'm learning how to use my wide angle lens and also i am too lazy to crop them out.