you know how i always say you should blog and
tell your story
? even things that may not seem important. or that may get no comments. or may be embarrassing. or may be ugly?
or that even if you do the same tradition every year and take pictures
every year
, you should still post? i.e. decraytin' the tree.
here we are again...everyone's a little taller! whew!
but these are our memories and this is our story. and it's good to document your life for your kids. and actually for you. because you don't sleep, silly. you'll forget!
(penelope was the first choice for the tree topper)
i've said,
no more lost stories
.
be a good steward of your families memories
.
blaa, blaa, blaa.
well even though i've been a total slacker lately, i still believe this. on that same note, i still believe
you should be commenting
on your friend's blogs and encouraging them...
hey! i read this! keep writing! your story is so important!
instead of being jealous or rolling our eyes at one another. we say,
look at the perfect mom over there...ugg...i hate her.
instead of saying,
awesome job being a mom!thanks for the ideas!
we don't say that because we are self consumed. let us look outside of ourselves. and lets stop being jealous and mean. let's be encouragers.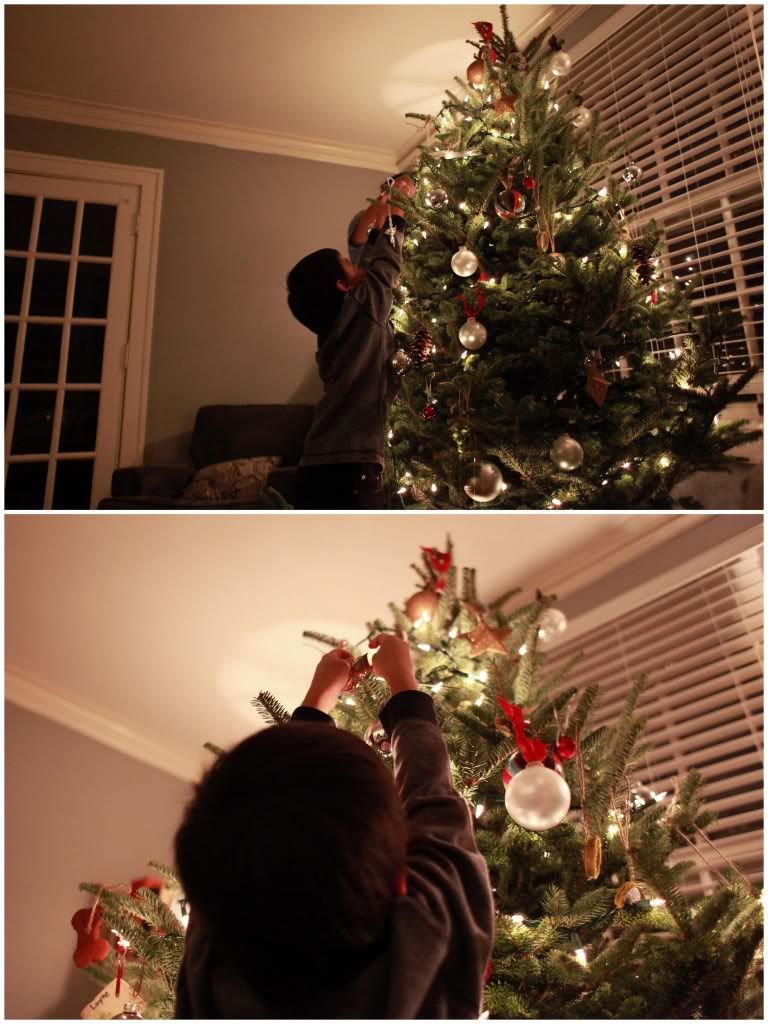 so ya, i believe that. even though i have not even looked at people's blogs this week. and therefore have not commented. blogger forgive me, for i have sinned.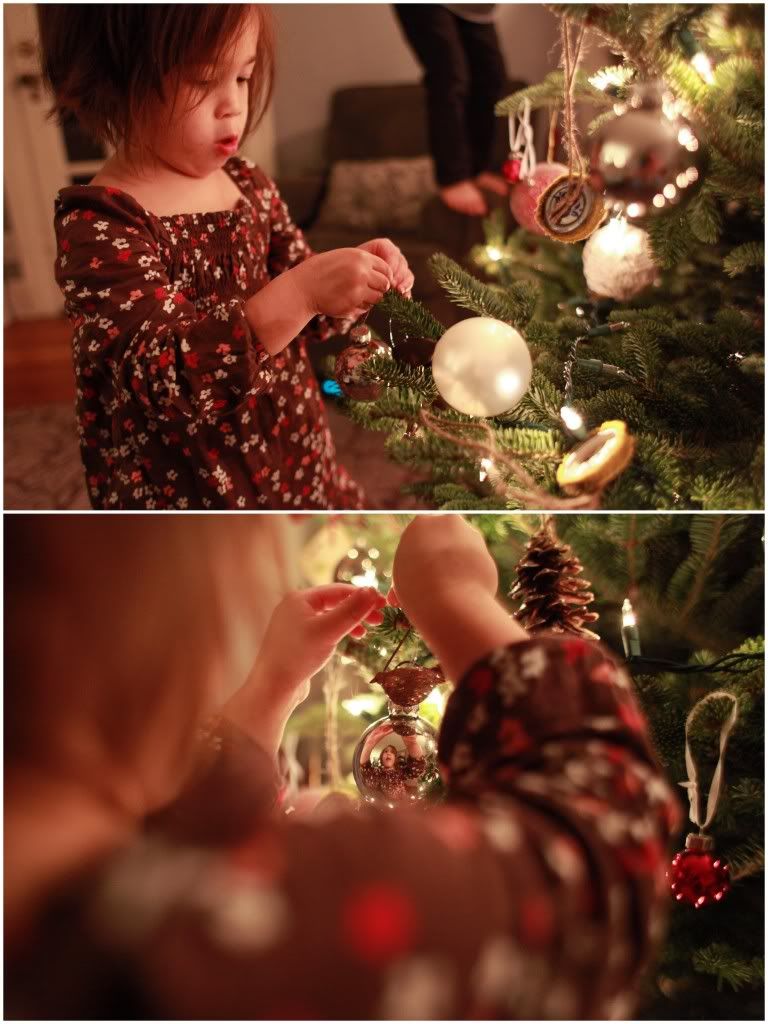 but i have really sometimes unintentionally and sometimes intentionally just unbusied my days during this month. and it's been really great. i am still working on being present though. it seems like days get away from me because i'm still stuck in overload busy mode...it's hard to break this habit. but i'm not really crafting as much. and we're doing advent stuff every night. i'm doing shopping online mostly. no lines and crowds. awwwwww....sigh....so nice.
i crave those Jesus-ee christmas carols. on our radio stations we get mostly the santa jams and how last christmas i gave you my heart... i want something more.
so ya, it kind of feels weird.
wait, it kind of feels great.
will i do this every year, probs not. so i'm just going to try and bask in this...or something deep like that. basking... meditating... reiterating... wait, that last one didn't fit.
so in honor of posting the mundane. the non-interesting to others outside your fam. and valuing the everyday moments. i bring to you a modern day gift of myrrh and incense. in the form of a blog book giveaway.
BLOG2PRINT is giving one of you a voucher for a blog book.
the voucher is for $40...which will get a 60 page hardcover or 90 page softcover book.
(here's where nato brings out some tool that's extremely loud to cut the top of the tree when i'm pretty sure scissors would have worked in this situation. or sheers. or something that wouldn't ruin the christmas spirit of it all.)
the thing i love about blog2print is that it does all the work for you. you dont have to design it like the other companies...and although that has it's perks, it's way to time consuming for me. this program just sucks everything out of your blog and slaps it into a published piece of art. so gratifying when that baby comes in the mail. all your memories packaged neatly. put on a shelf to be read over and over again for years to come and hopefully generations.
so to enter this giveaway, you simply leave a comment repenting for not blogging more(ha) and saying what your favorite ornament is. yes. spill it.
i won't say you have to follow this blog to enter. i only want you to be here if you want to be here.
FYI, shipping for blog2print books is as follows if you're trying to order for a christ has gift:
For December 23rd delivery, order by 3pm (ET) on:
12/8 with Upgraded Ground
12/13 with Express 2-day Shipping
12/14 with Express 1-day Shipping
now go TELL YOUR STORY!