i put a little accento on the O to show how fancy we are at my house.
NOT.
we are going low key this year, actually.
so these decorations are basically recycled from last year. recycling is all the rage...so i'm going green on recycling my ideas this year. there will always be new and better. and thanks to pinterest you can find the newest and trendiest and then never make the bazillion ideas you've pinned. (i have a love hate relationship with pinterest).
so is this the trendiest wreath you'll find? no. it was IN last year...probs out this year. but i don't care. i heart it.
paper wreath.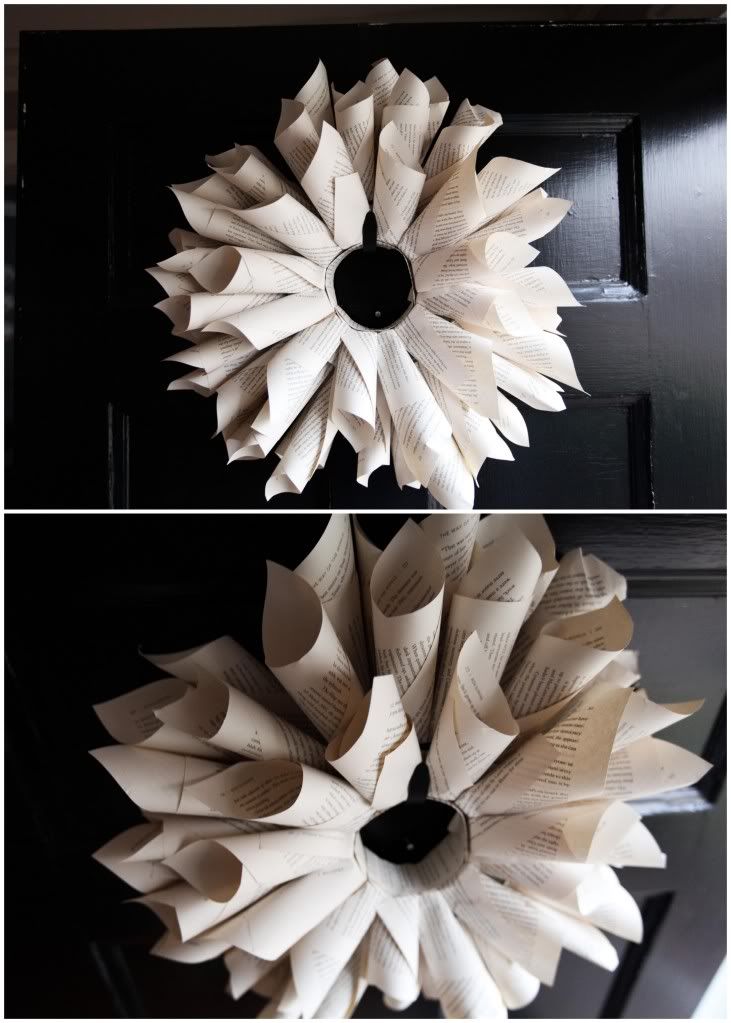 ornaments from the chandelier. greens and naturals and SHINY. that's my go to for christmas decorating.
stockings from pottery barn because we bought layne one there for his first christmas and now we have to stick with that style. plus, sentimental value is far more valuable than doing the trendiest stocking style this year. oh and plus, i don't sew.
we cut the end off from each christmas tree and put it on the stump. i absolutely love this tradition that nato started our first year.
book paper garland
and
book paper flowers
from last years crafternoons. it still works great this year.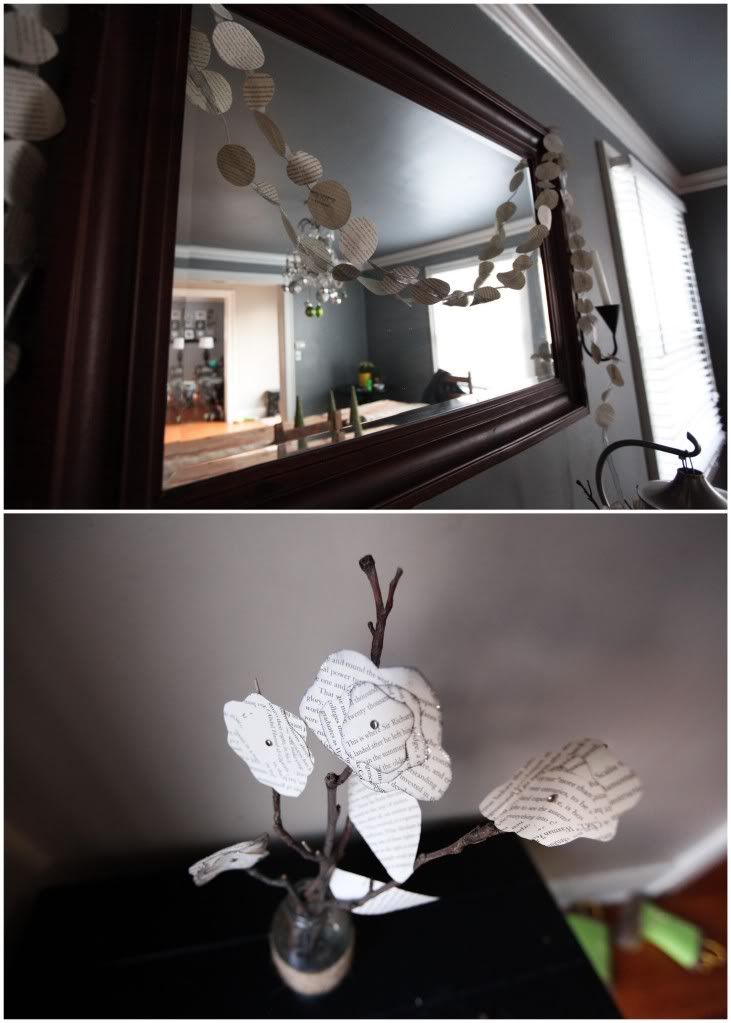 and this year we are amping up advent with a jesse tree. i didn't make all these ornaments, a group of 25 women from our church each made 25 of the same ornament and then we all traded. twas a magical idea.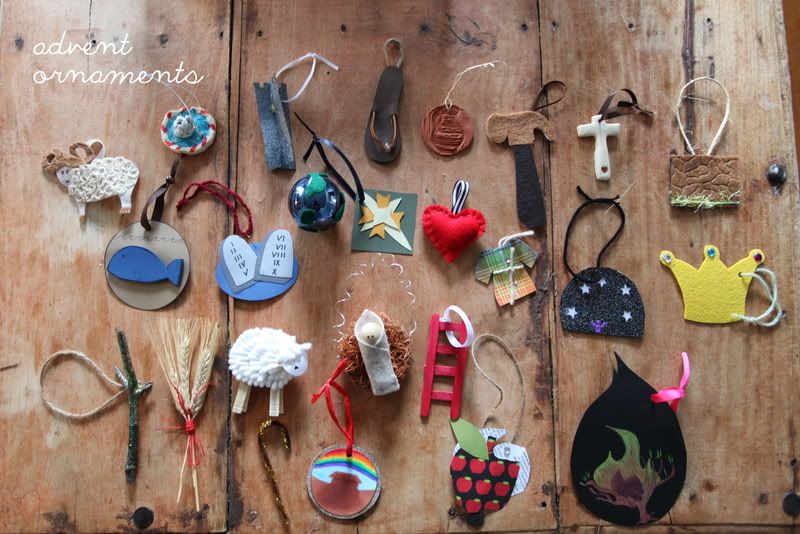 and i know you're saying...it's too late to do advent!(insert lone tear running down your face). but last year, i wasn't on the ball and we did
12 days of advent
instead of the full month and it was great. i made numbered book paper rings and a scavenger hunt after each advent devotional.
i even made a little guide
here
. it's full of misspellings and what not, but it will get you by!
if you want a great advent guide and devotional for free,
this one
by ann voscamp is fabulous. or just crack open the jesus storybook bible and read the corresponding bible stories to a traditional advent guide. this will work great for toddlers.
for other chritmas decorations...
here are my recycled ideas from last year:
glitter pine cone ornaments
book paper ornaments: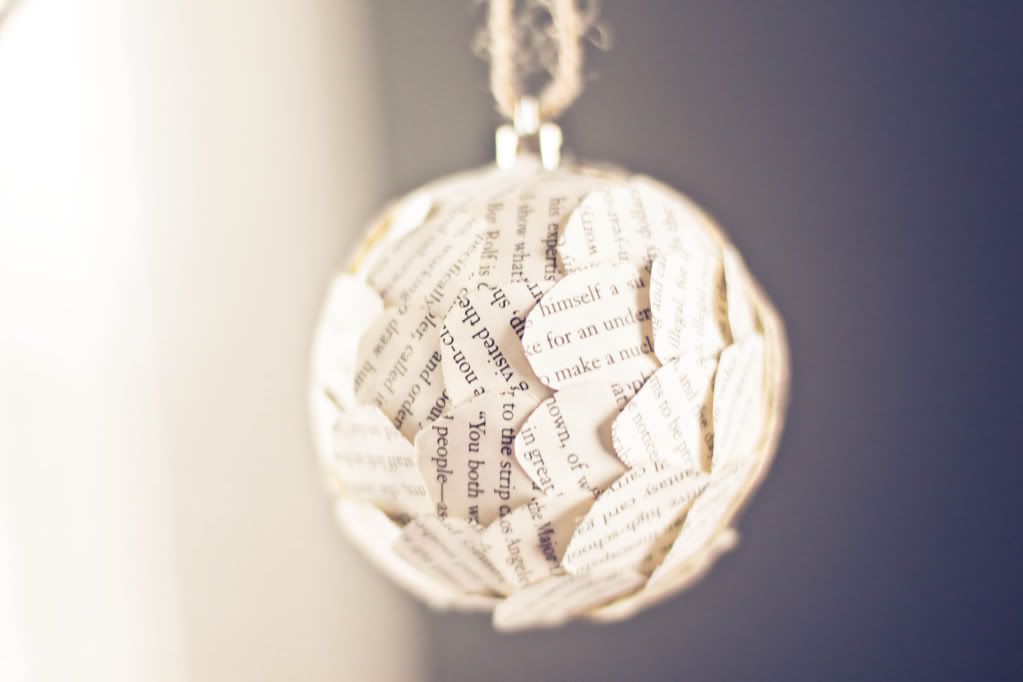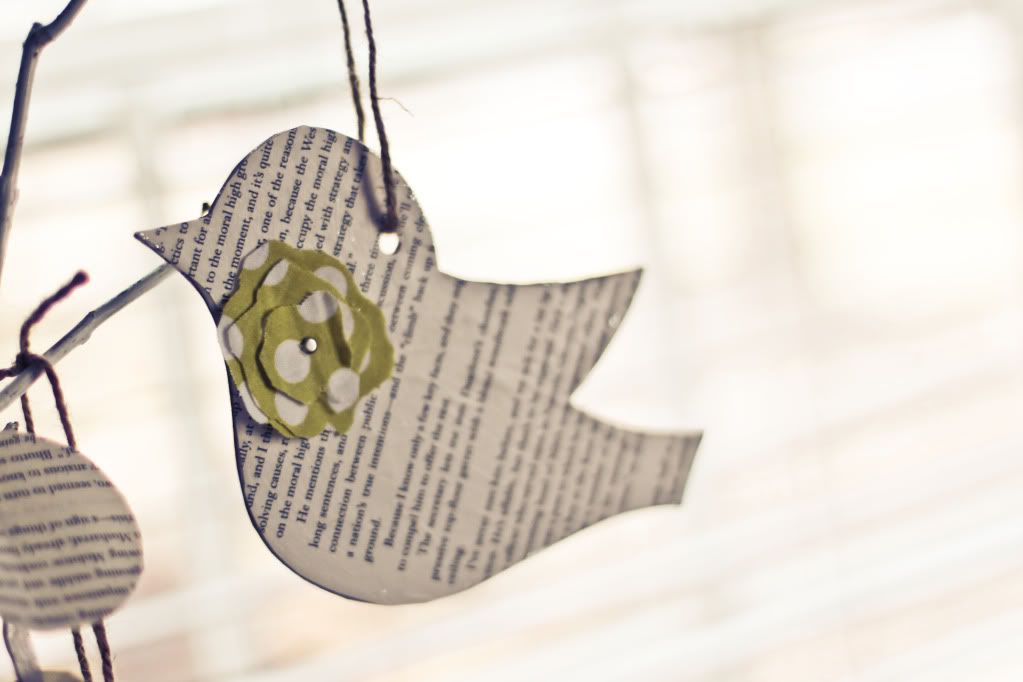 a branch tree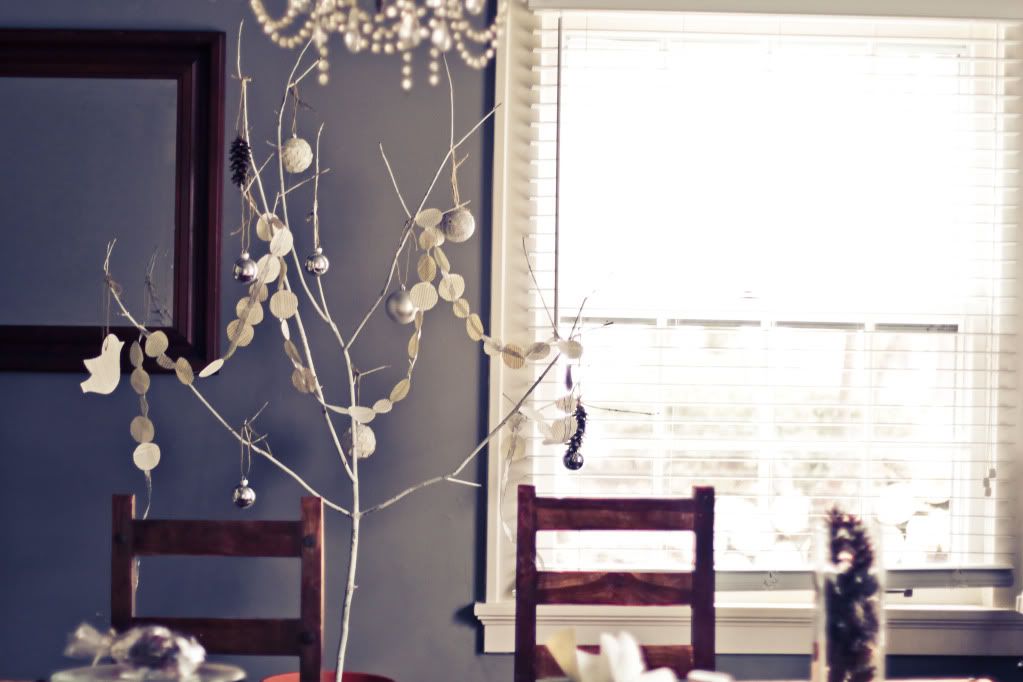 ohhhhkay. that should keep you busy for a while.