i keep feeling like i should post about the affair. i have a lot to say about affairs in general...but nato and i have really entered into a season of gratefulness. for each other. for almost losing our family, but then having it saved. so there hasn't been any real drama to write about. that's usually when i write.
usually. but i still need to write what's going on in our hearts in dealing with the affair. i don't want to forget this part.
sometimes i look over at nato across the room. any room. and he's staring at me and smiling.
and he'll be like,
i love you
.
and i'll be like,
babe, stop it. nerd
.
but i'm blushing, you know.
and sometimes we lay in bed and he'll try and make out with me...and
i'll be like, babe. stop it. can we do it tomorrow? i promise we'll do it tomorrow
. not really...that never happens. ha.
but seriously, we'll be laying there and he'll be like,
can you believe how lucky we are?
and i can't believe it.
i can't believe that we dedicated penelope at church a couple sundays ago. it was crazy standing up there in front of everyone and promising to do our best to bring up penelope to know and love Jesus. it was crazy because penelope is not supposed to be here. we're not supposed to be up there with her. we're not supposed to be enjoying that creature. that turtle-ee creature.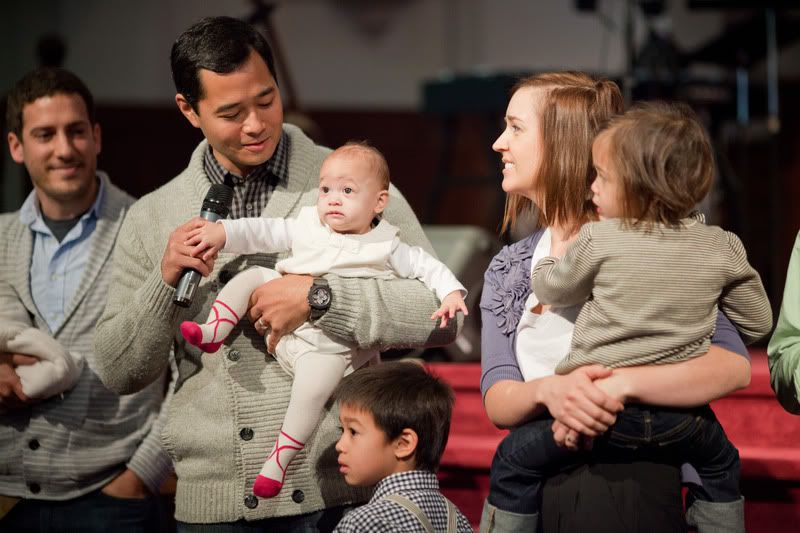 but we are. and it's insane. because a couple years ago, i thought we were getting divorced. i resolved myself to being a single mom and i began planning my life as such...with me and layne and lila. and we would be ok, but we would be broken. my heart ached because i wanted to change that. but i knew i couldn't. it was over.
the strangest part about this, is that a couple of months later, nato would be back in our home. playing with the kids on the floor while i made dinner. we would both be a lot skinnier and have 200 more grey hairs, but we were back together. we knew it was crazy. how do you recover from something like that? my answer is that it's basically impossible. humanly impossible.
i mean, it's not like we were doing nothing to aid recovery. please. we were in counseling 2 and 3 times a week. together and apart. we were going to
marriage conferences
. nato was repentant and telling me the truth. finally. we were meeting with couples who had been through affairs and made it. we were getting to know each other again. i was screaming and yelling at him and he was saying,
i deserve that. i'm sorry. i love you. i'm not going to leave
. it was gut wrenching and hard, but we sprinted out of the shit because we had sat in it for too long and it was awful. we ran to the light.
we were experiencing the Gospel in a tangible way. and it was good.
and that is our prayer for penelope and all our kids.
Lord, let them experience the Gospel in a tangible way
.
but it wasn't us making it work. it was God. he had redeemed our marriage and we couldn't be quiet about it. we still can't.
people ask why we keep talking about it? like,
ok...stop telling us details...it's embarrassing for you
.
well we aren't in this to look good or to "save face". we don't care to keep it secret. what holds us back from letting the secret out? really, ask yourself. because you care about what others will think of you. not what God thinks of you. we care about glorifying ourselves, not glorifying Christ. we are unsure where our identity lies, and so we hold back for fear that God is not bigger than our secret.
(no, i'm not saying everyone has to lay their crap out on the intranet)
did you know that statistics show 60% of marriages will go through this at some point? laugh at that number. say,
not us!
but it's everywhere and it's damaging souls. and when i was desperate to find a blog that talked about this. i found one. one out of 156million blogs, and i found one lady that was telling the truth about her husband's affair on the interweb. and i can't even remember her blog, but it gave me a lot of hope. she told details and some of them were terrible, but they needed to be said. and details were important for me because i found myself in bits and pieces of her story. i said,
me too. it's not my same story, but i get exactly what she's saying.
i didn't feel so alone.
we want to never forget the magnitude of what God has done for us, in the details of our mess or in the grand scheme of things. we want people to see our story and praise God. we want to give people hope that their marriage can recover. that God is bigger than your mess.
just look at penelope.
p.s. do you know what
her name means
? we named her penelope last minute(literally). after we named her, we googled what her name meant. it means faithfulness, specifically in the marital sense. God is IN.SANE. ..ly wonderful.
(you can read more about our marriage and the affair in the marriage time on the sidebar)