ok so i know what you're thinking...where are my children dressed up in all their glory? i'm giving you a break from cute kids today. but i will say, i've eaten, like 5 fun size snickers bars and some twix and a reeces. which is the equivalent to 3 normal size candy bars. now, in real like i would be appalled if anyone did this.i would judge them and say,
i would never do that.
BUT, since people get away with all sorts of weird things on halloween, it seemed fun. and acceptable. and also there is candy everywhere i turn. oh and i have no self control.
(side note, why in the H do we all think it's fun to eat things that look like body parts and laugh when we see someone looking dead? BECAUSE IT"S HALLOWEEN!! yeah! dead people and body parts! HOORAY!! ok, sorry. it's just such a weird day.)
anyshways, i saw this on (i think)
jones design
. it's such a great birthday gift for little people. we are in the fort making stage over here, so when i saw this, i thought...yes, brilliant. plus i can kind of get my craft on but it doesn't take but TEN MINUTES TO MAKE. start to finish.
so when i see sheets in a bag on clearance at target, i buy them. even when they aren't on clearance, i think you can get them for around $12. just keep an eye out, because i bought these for $4. that's right, a $4 gift.
FORT KIT instructions
so you just take the flat sheet out. i know, why is this in the instructions. i don't even know.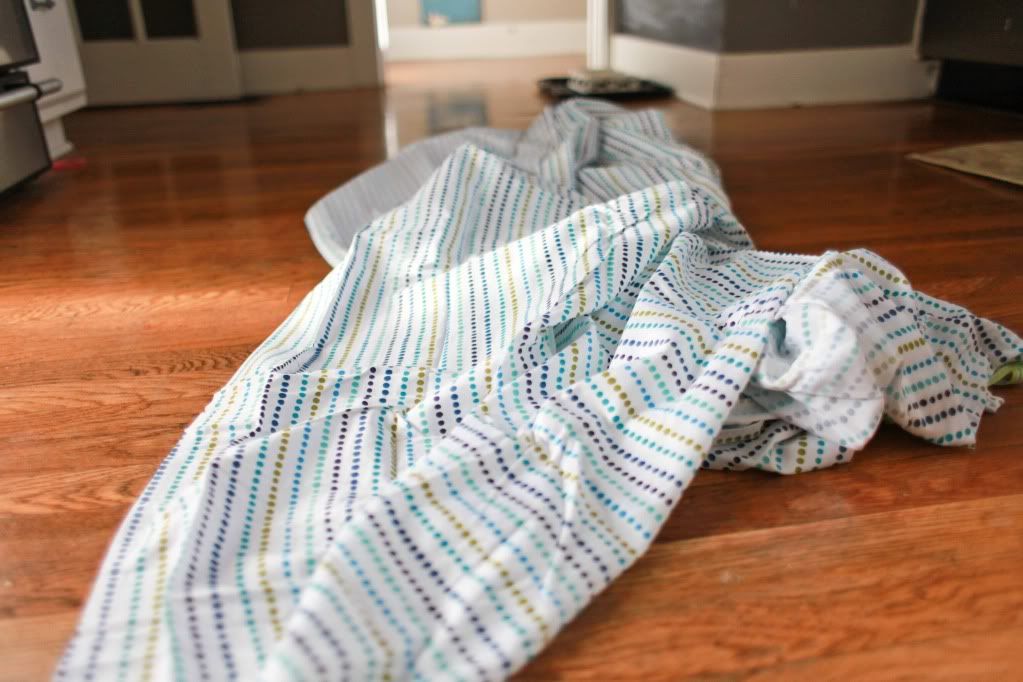 keep the fitted sheet and make forts of your own...the elastic is great for around chairs! or keep for when your manchild pees the bed like every night. i mean, i'm not saying any names...
moving on, on each corner sew some ribbon. i hand stitched these and i think it'll be ok? hmm. we'll see. ha.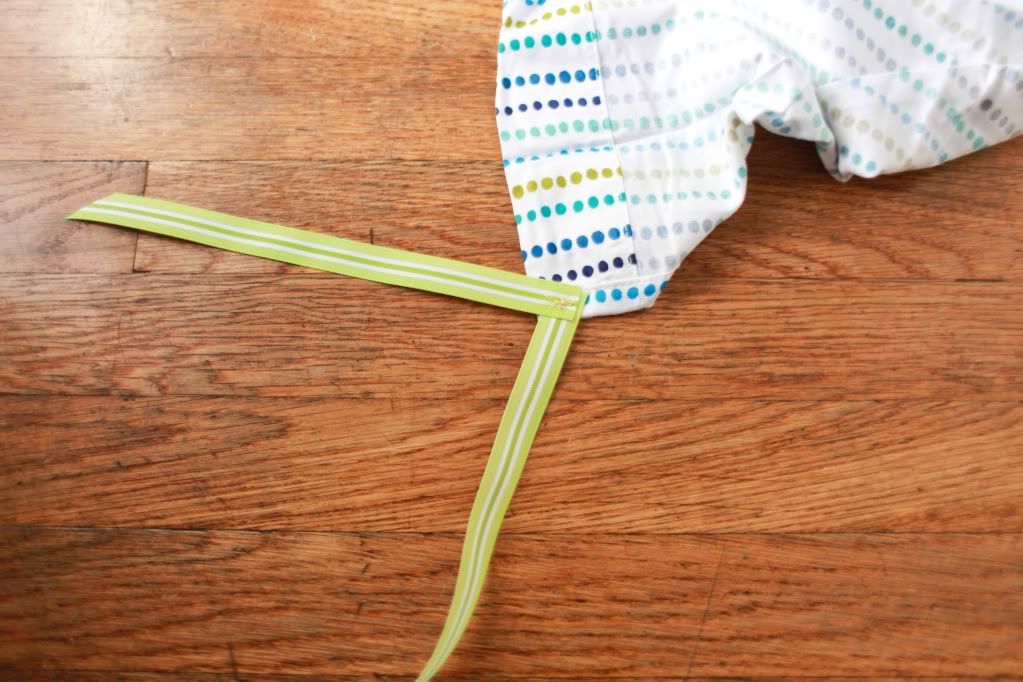 the stitching is ugly, because that's my style. so i covered it up with some buttons. toats optional.
put in some reinforcements, which are some clothes pins.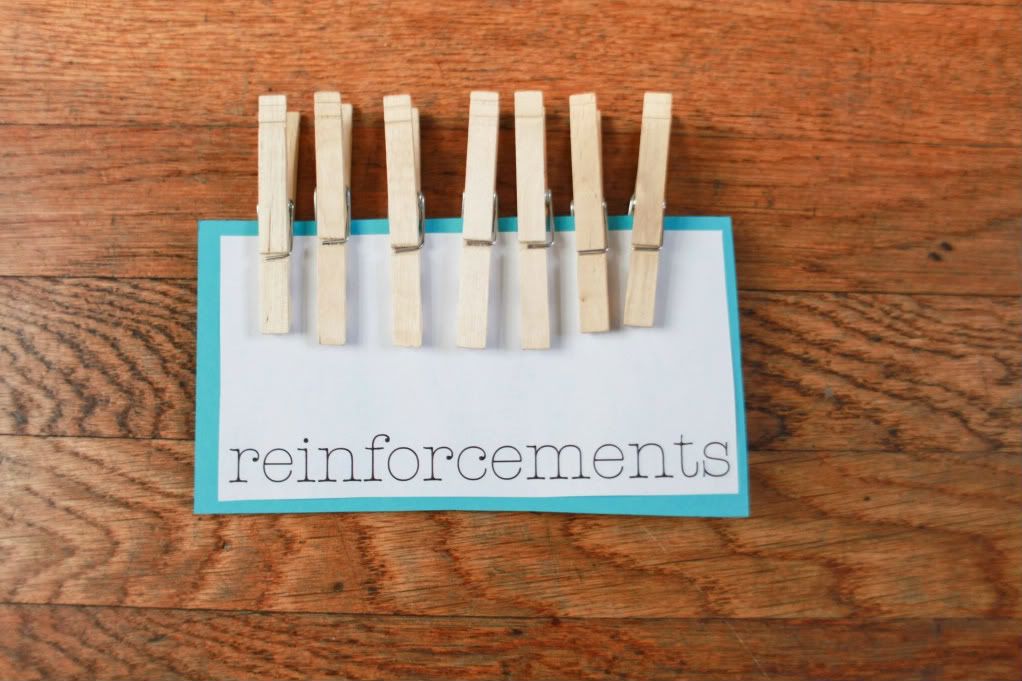 and then you put everything back in the bag and print off or write a label. layne decorated it, uhthankyou.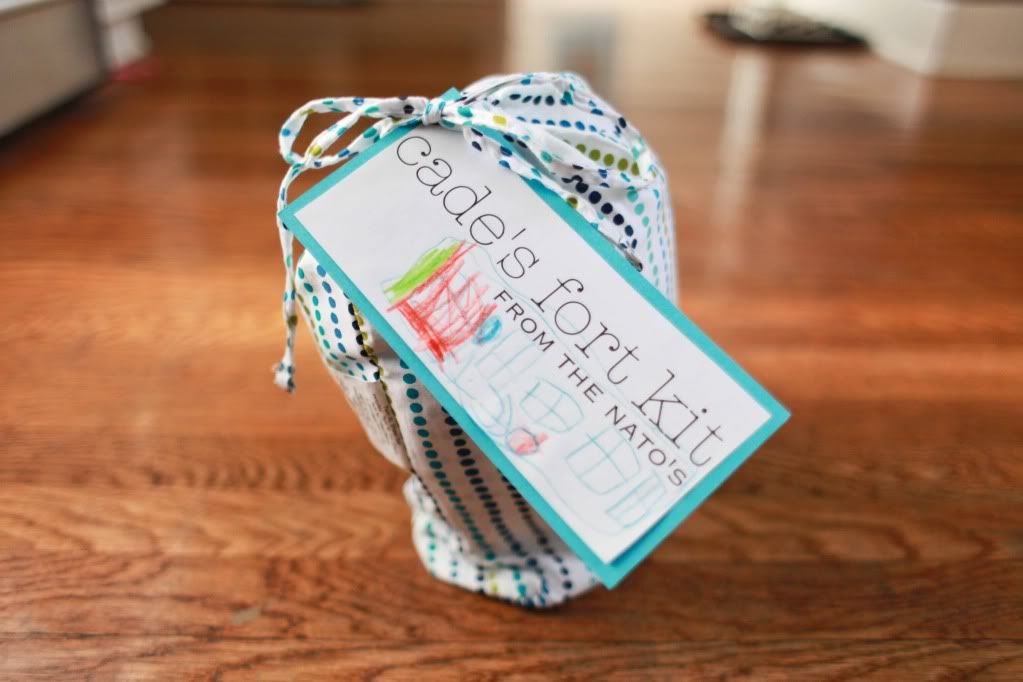 a flash light would have been a perfect addition here, but i was LIT-RA-LEE going to the party in 30 minutes, so i didn't have time to get one. so sue me.
anyway, it was a smash hit. even with the little girls at the party!
do this or we can't be intranet friends.
------
and also, the winner of the doll giveaway never emailed me...so i picked a new winner. you snooze, you lose. soooooo, the winner is: the kansas city hoovers! email me.