it just sounds like the beginning of a joke or something. but this is not a joke, this is real life, my friends.
it is also real life that i am typing this with one hand, while unwrapping some snickers with my other hand. with occasional help from my toes. i feel like i go a little crazy on the candy on halloween. why? well, i didn't grow up celebrating halloween because as you all know, my parents were mean. haha. not really, but they were just doing what they thought was right. now look at them...walking around with my kids yelling
trick-or-treat! i love satan!
not really. my moms going to send me an angry text for writing that.
growing up, we celebrated "Lord of the Harvest". which was like a halloween carnival for church-ee people. and was shockingly similar to celebrating halloween. with biblical costumes though. and a few witches...but those were people who didn't get the secret memo and were frowned upon and judged as they were having fun getting their face painted with a bible on it. but whatever.
so back to the costumes.
audrey(my sis)
and i decided george would be charlie brown and lila would be his side kick lucy. or is it his nemesis?
i made this costume out of a big t-shirt, and then i ironed on some fabric. easy. took me 10 minutes. and it kind of shows...SLOL. (seriously laughed out loud)
here my dad is trying to teach lila to hold the football in place for george. to get royally screwed.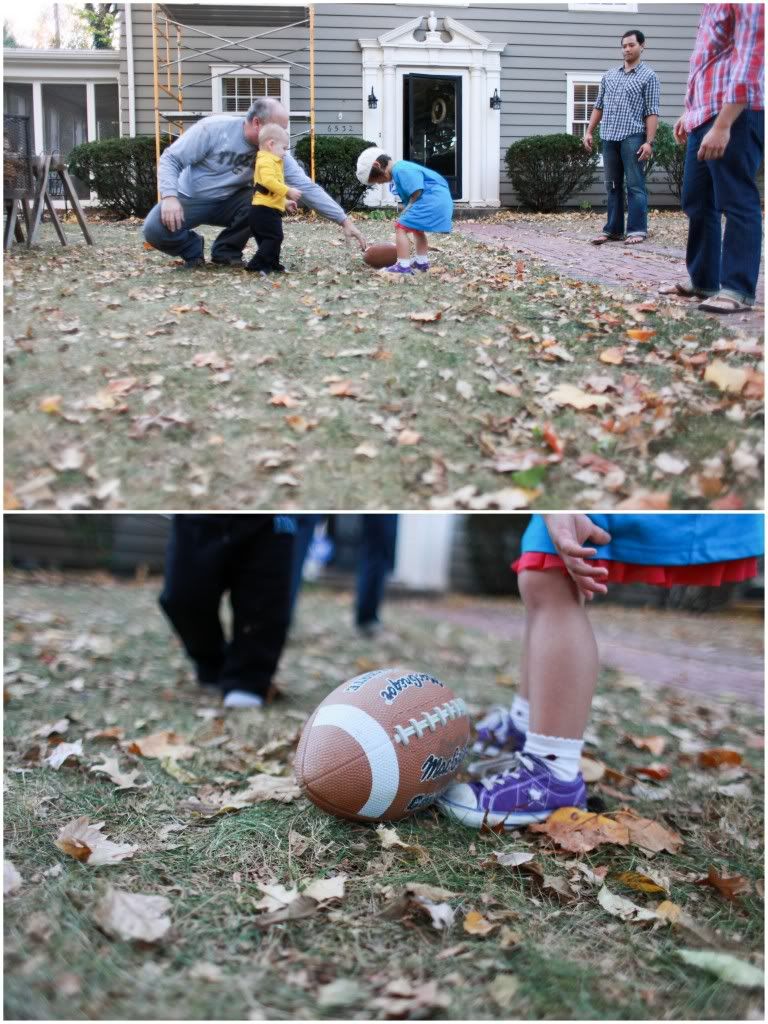 it kinda looks like the show, huh?
my dad dressed up as a guy that is flipping a house down the street. oh wait. he is. nice sweats.
and here is the only picture of george and lila together because they were too busy running around. making each other scream.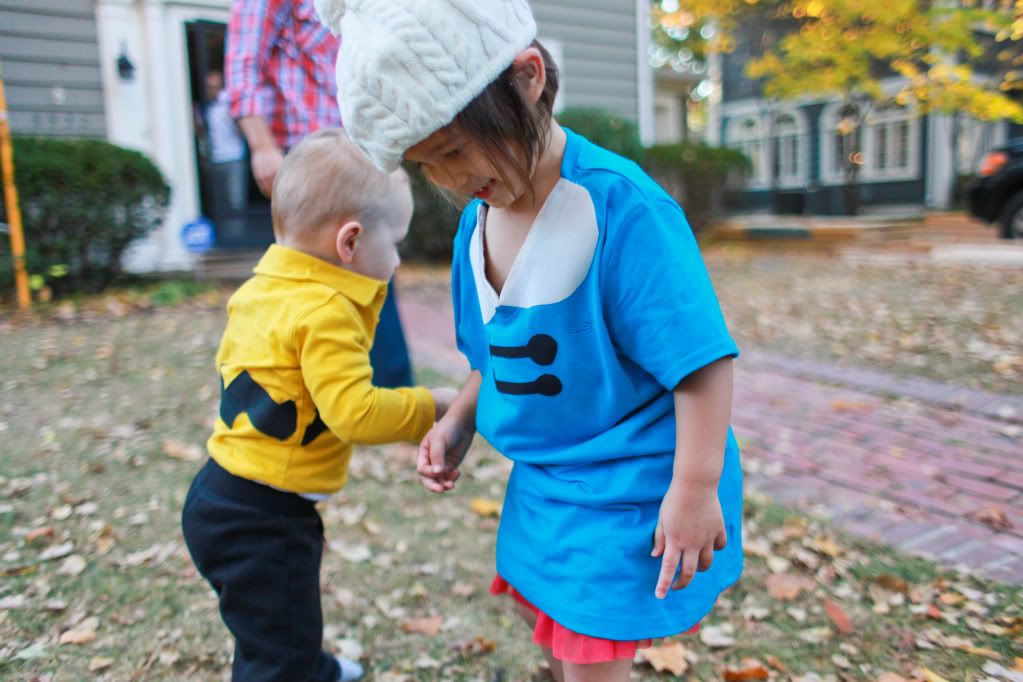 anyway, then we thought it would be funny to have the little babers dress as peanuts. get it? well, audrey sewed the "peanut" costumes, which actually turned out to be biblical character costumes. i mean, what are the odds of that happening? high. very high...when you don't sleep.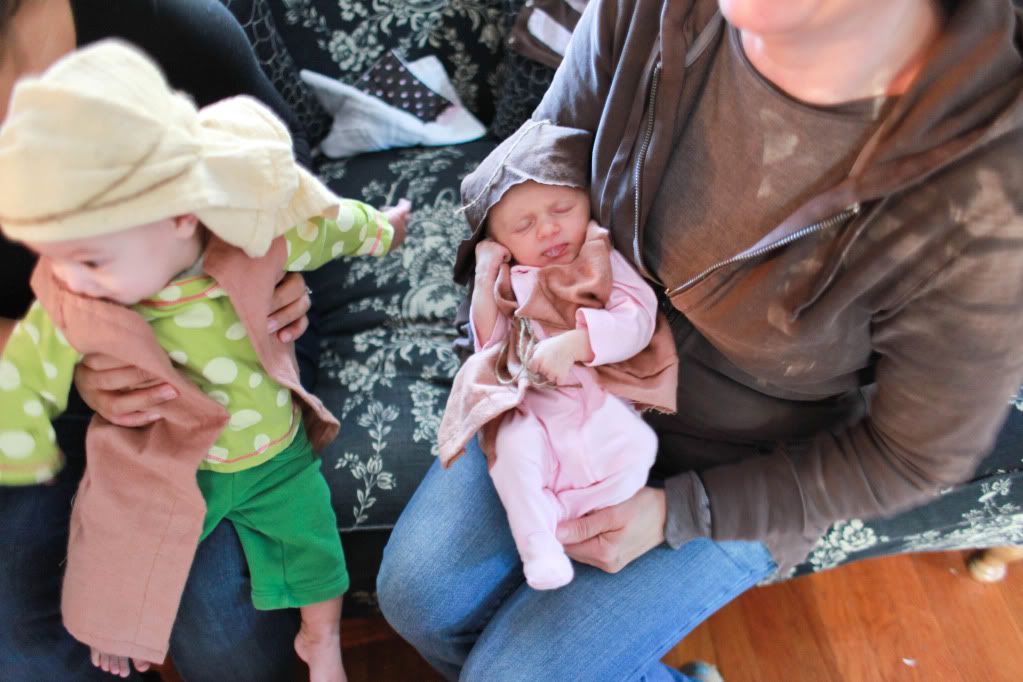 i mean, you have to give it to audrey, she's sewing these things when she had a newborn. which is dumb and i tried to talk her out of it. so of course, she probably thought they were amaze-balls as she sewed them and then the next morning realized they didn't look like peanuts at all. they looked like ye shepherd children of old. so whatever, the Lord willed it and so it was.
except that i think the angels also smiled upon me the night before halloween when i was at target buying pull-ups and 15 other items i didn't need. as i passed an endcap, i saw a turtle costume. my heart jumped because, as you know, i birthed a turtle named penelope. so it was perfect.
except the costume was for dogs.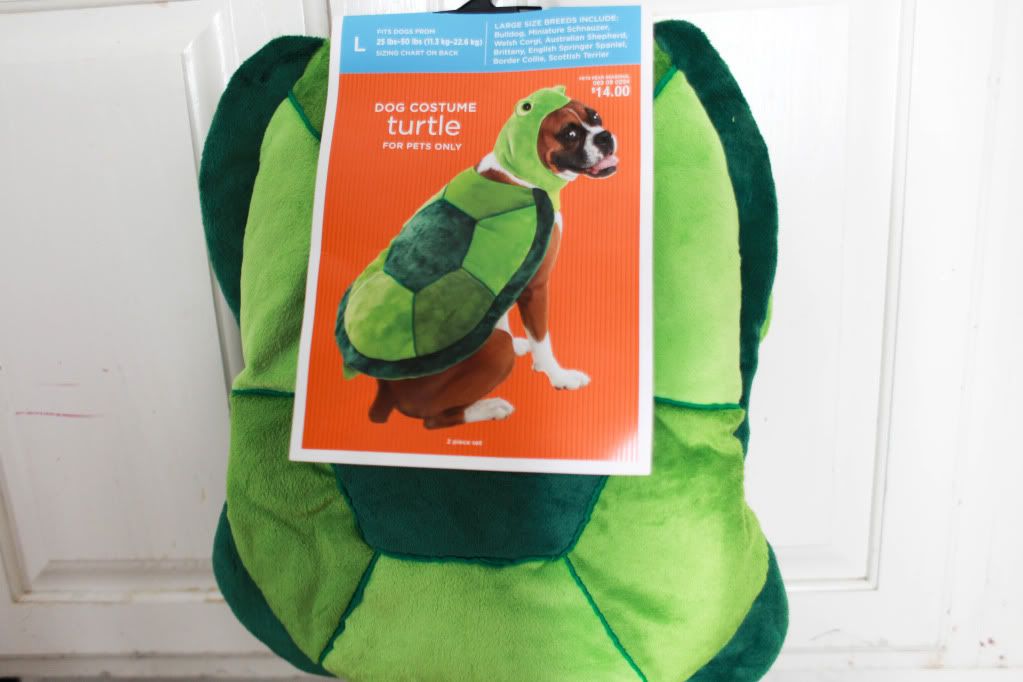 but this is neither here nor there. i still bought it, as penelope is the size of a medium to large dog... as fate would have it.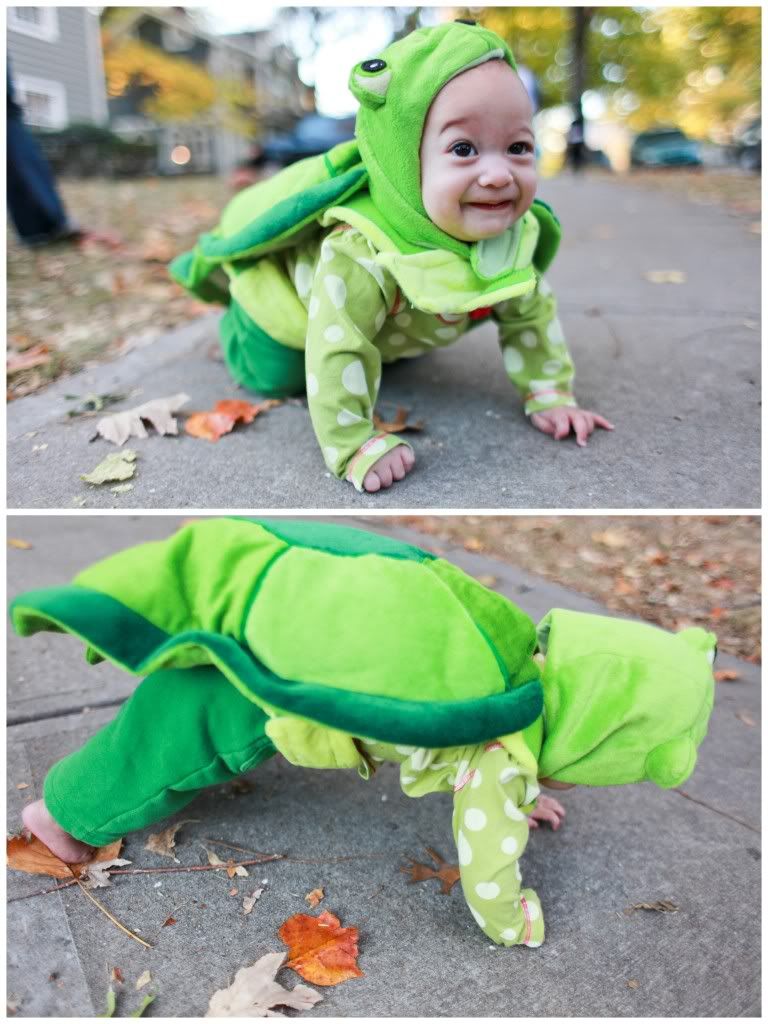 and layne was a ninja. i tried to get him to be snoopy, but he was like...
pshhh, no way, i'm bein' a black ninnnnnnnnja, mom.
yes, that is a shin guard on his arm.
as fate would also have it, we had all this stuff in our house for this costume. PTL.
here are all three of the nuggets together.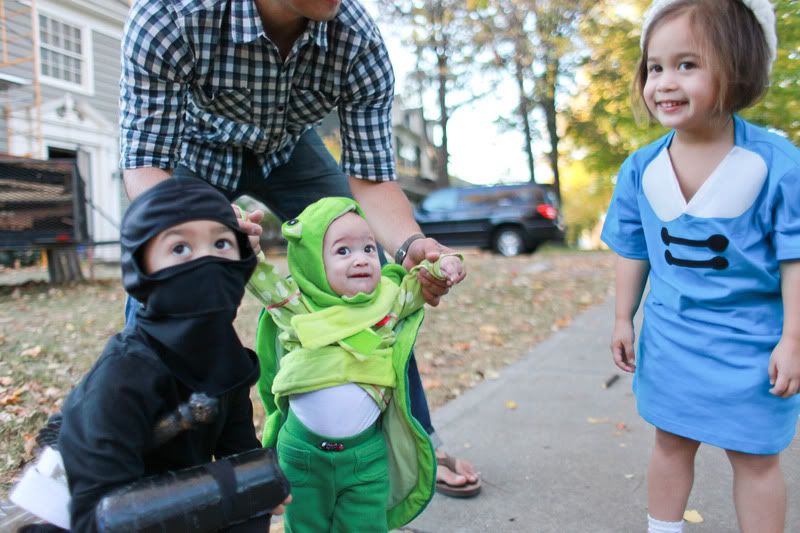 and here the kiddos are getting candy. except this house was handing out beers to the neighbors too. now that's classy.
and as if this weren't already too many pictures...please enjoy one more turtlee-turtle face bidding you farewell.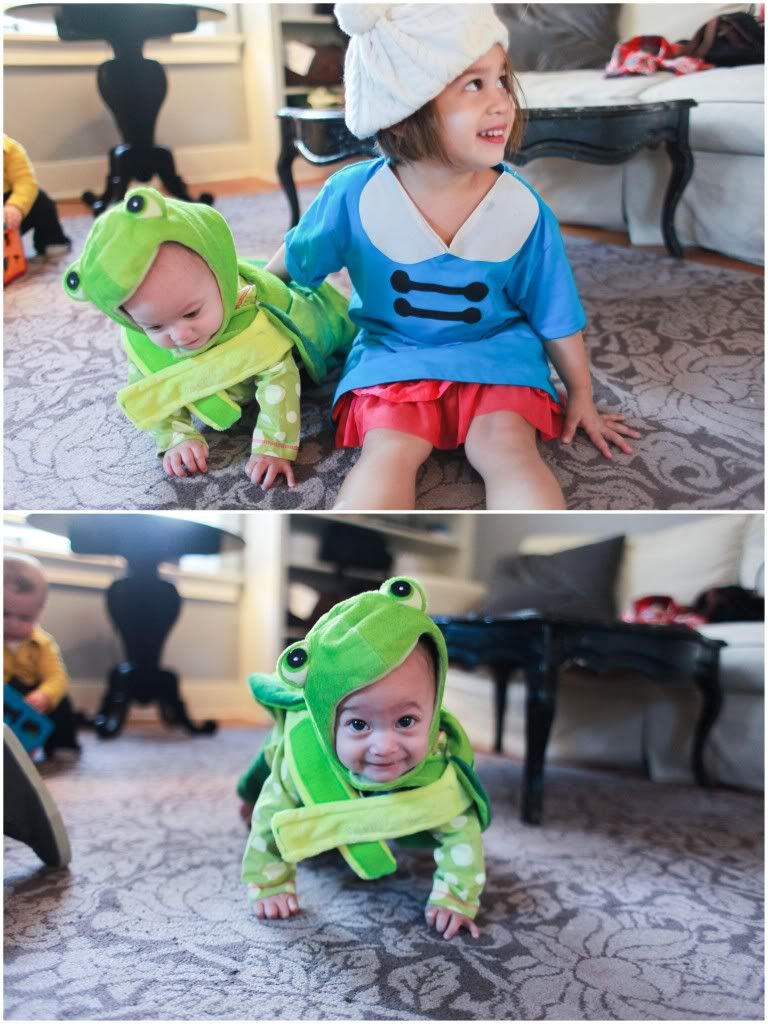 happy sweet treats day! aka halloween.