please enjoy my children playing with the cute dolls.
as if that wasn't enough of a reward for you, the fine people at
north american bear company
are giving away one of these babies. literally.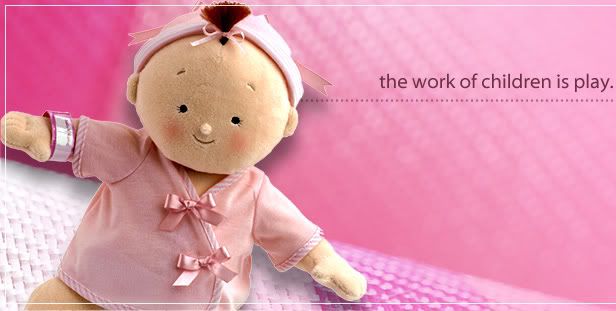 they have tan babies...which was exciting for us because it's hard to find sometimes. every once in a while, i hand stitch dolls, painstakingly for hours and hours...just so they look like my kids. i even dye the fabric with tea. NOT.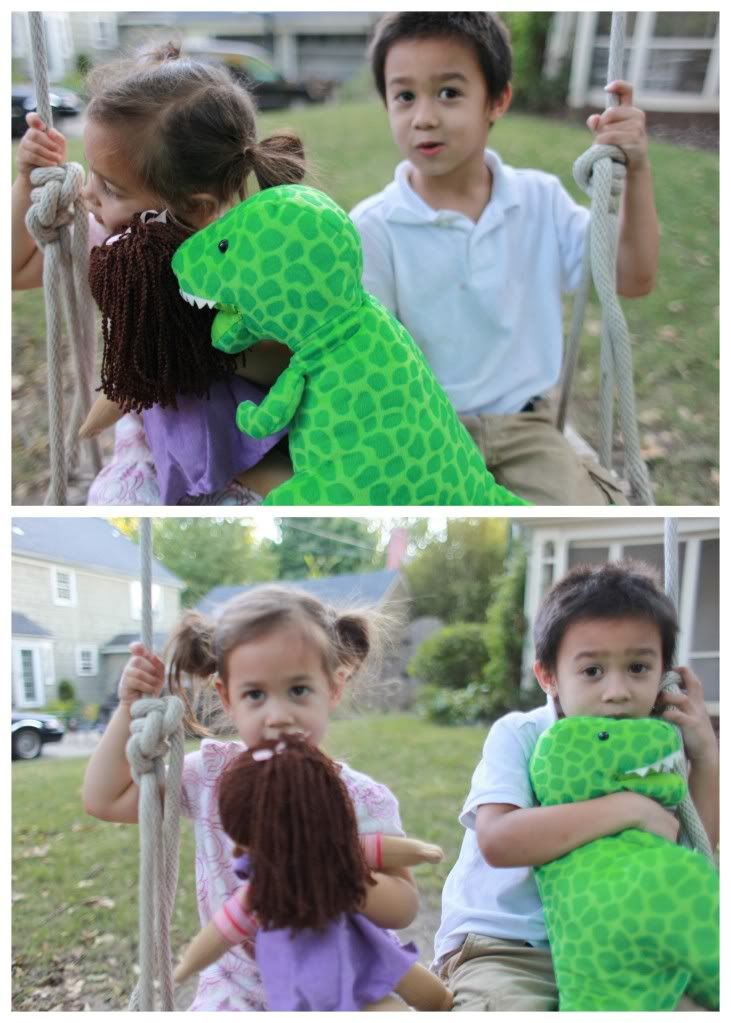 so i was super excited when the nice people at NABC (ya, i toats shortened it) asked me if i wanted to do a giveaway. um, yes...these dolls are super soft and super cute and you can pick one that looks like your kiddo.
for now, penelope can use her doll as a teether...until she can really appreciate it. and then she'll be like,
why did i chew on that precious doll's head?
and lila can chew on the dolls hair and...well, hmmm, i don't know. why is she chewing her hair? whatevs.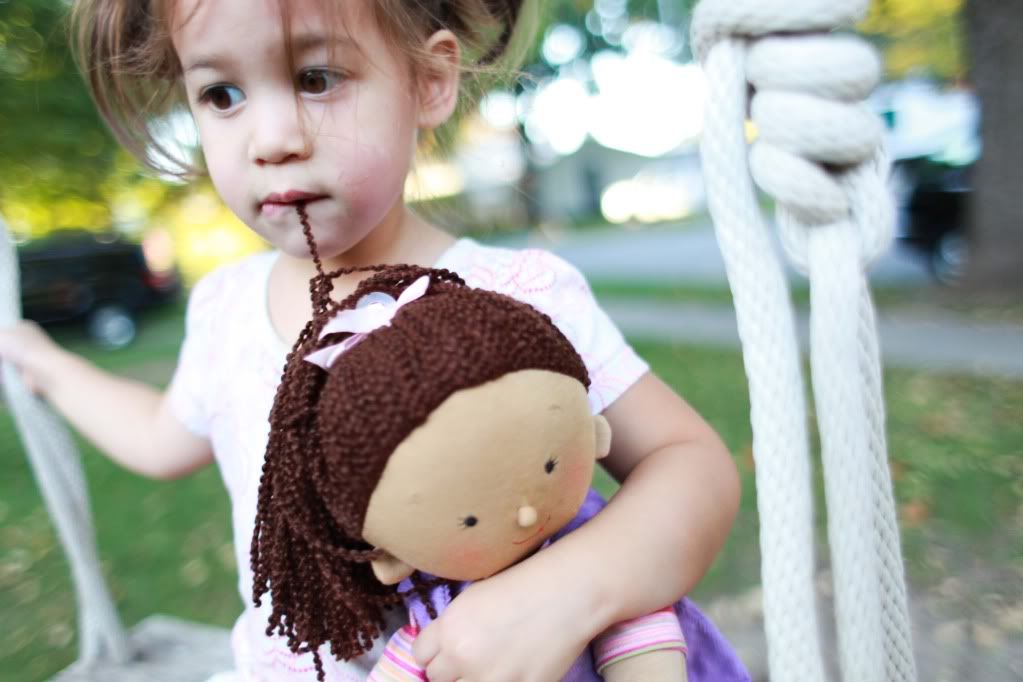 and for your man-children, look at this dinosaur. THAT EATS a caveman and an egg and a tree. it's kind of hilarious and layne gets a kick out of it. the dinosaur even ate penelope's head the other day. luckily, it's just pretend.
it also loves to be tackled.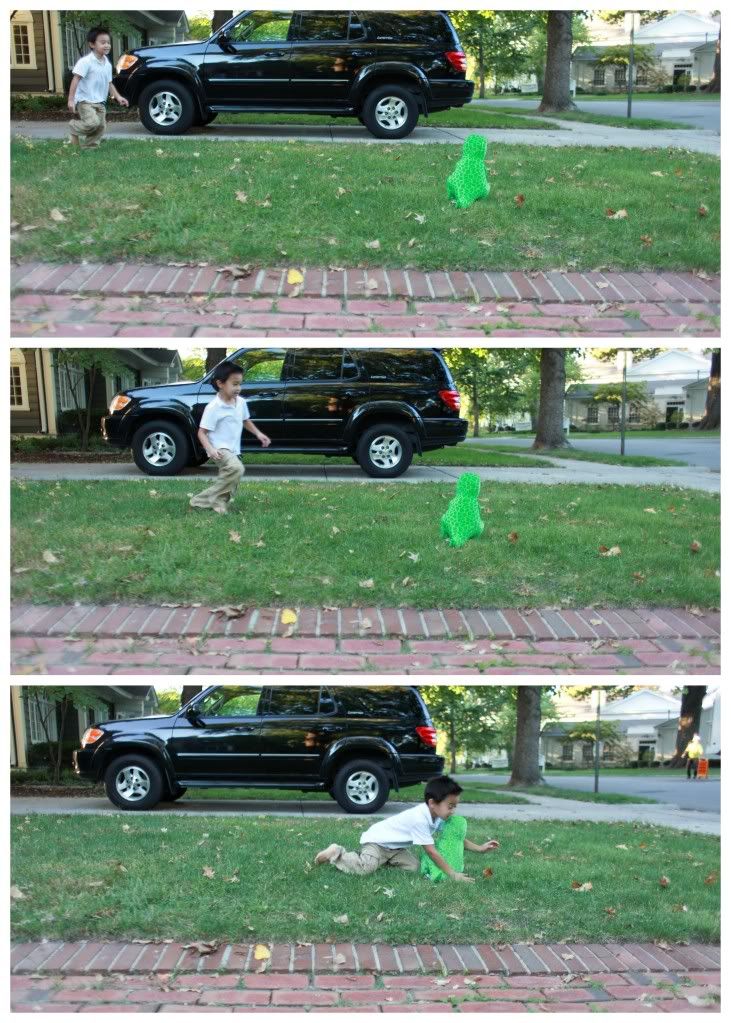 yes, a grass stain was involved in the tackle.
so if you would like to win a doll or bear of your choice,
make sure that you are indeed a follower
and just leave a comment saying

what you would eat if you were a dinosaur

. i'm totally serious.
i'll pick the winner the next time i blog. which could be tomorrow or probably not. we'll say it'll be friday or something.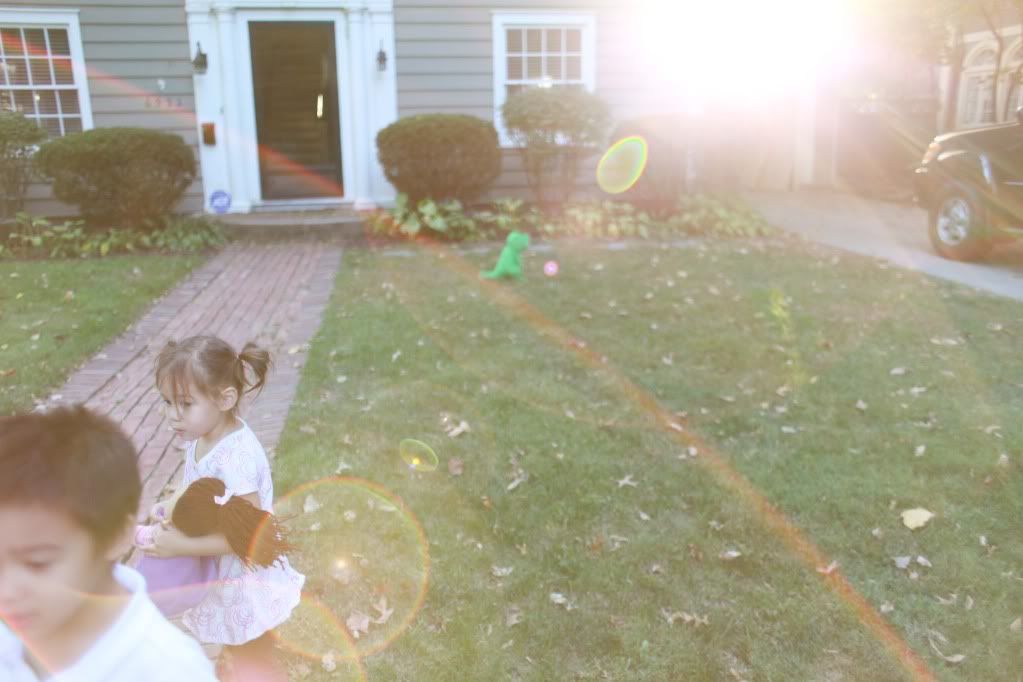 you can find north american bear company on
twitter
and the
Facebook