so we went to chicago last weekend. to see one of our best friends propose to his best friend. and it was great. she had no clue it was coming because we entangled her in a web of lies constantly...all of us should win acting awards.
here are the 2 lovebirds.
so we tooted around town for a couple of days. and i mean that literally and figuratively. if this deep dish pizza doesn't give you gas, i don't know what will. but man it was good.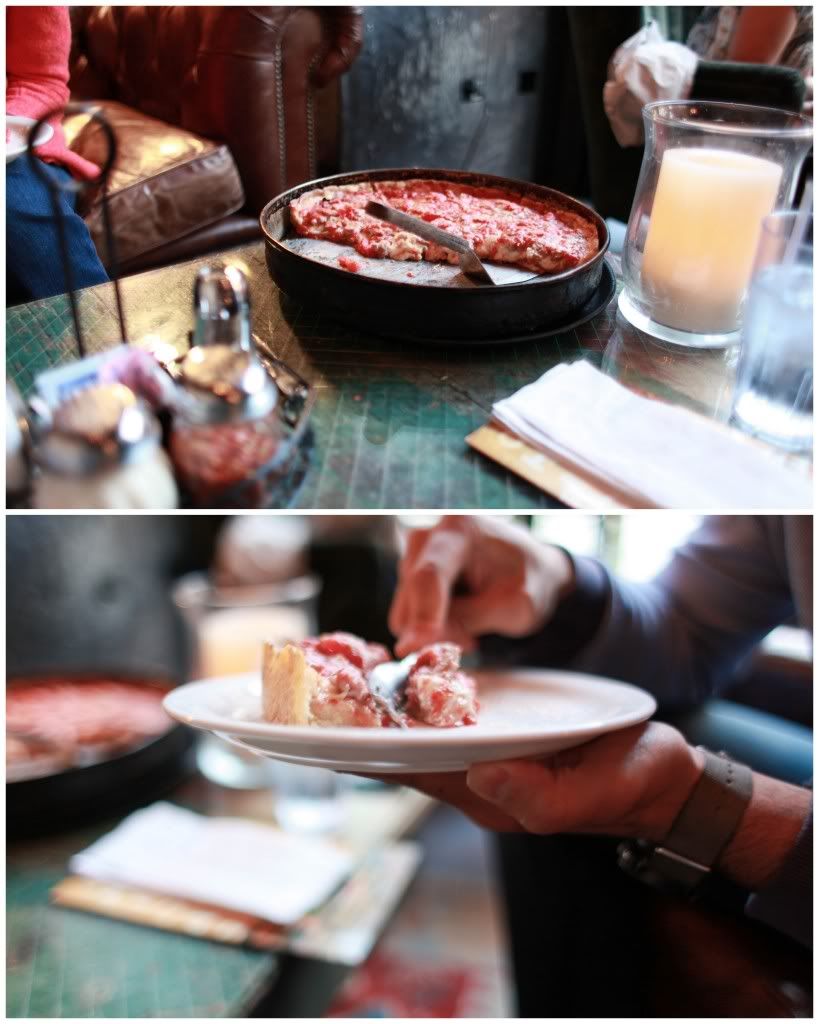 nato was a fart factory after this. but the good thing about being in the city, is no one can hear you tooting, it's so loud. but before you consider moving there just for this reason alone, you must consider the horrific traffic. gag-ola.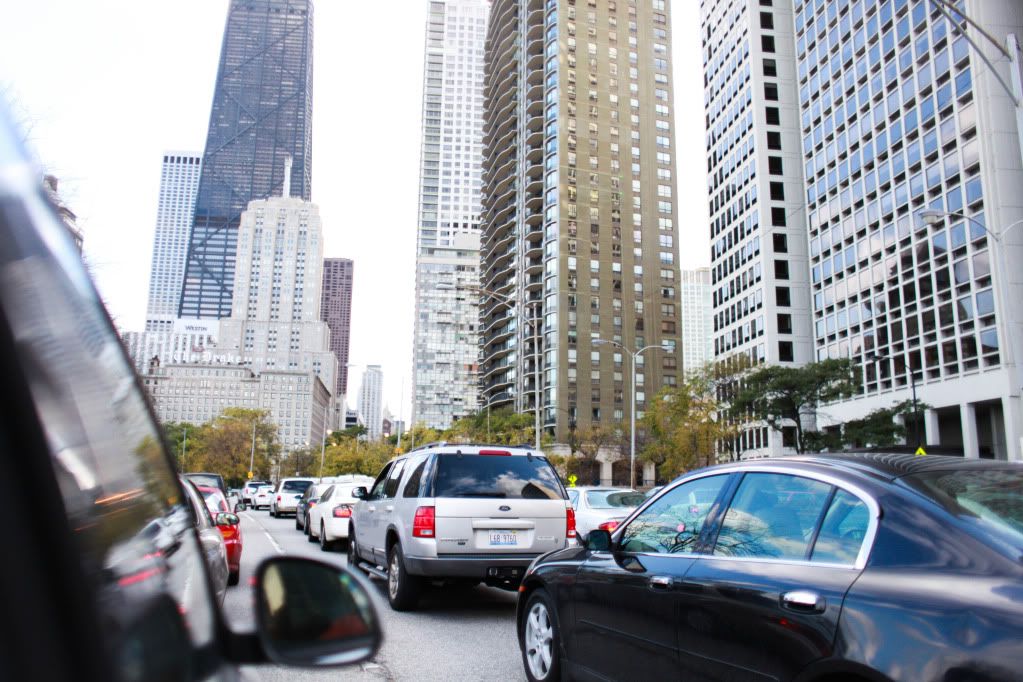 we did spend a lot of time in the city...which was amaze-balls (who says that?). we were your typical sightseers, lugging around a big camera, and acting stupid in a major city. the whir and buzz of the city just gave us so much energy. or something.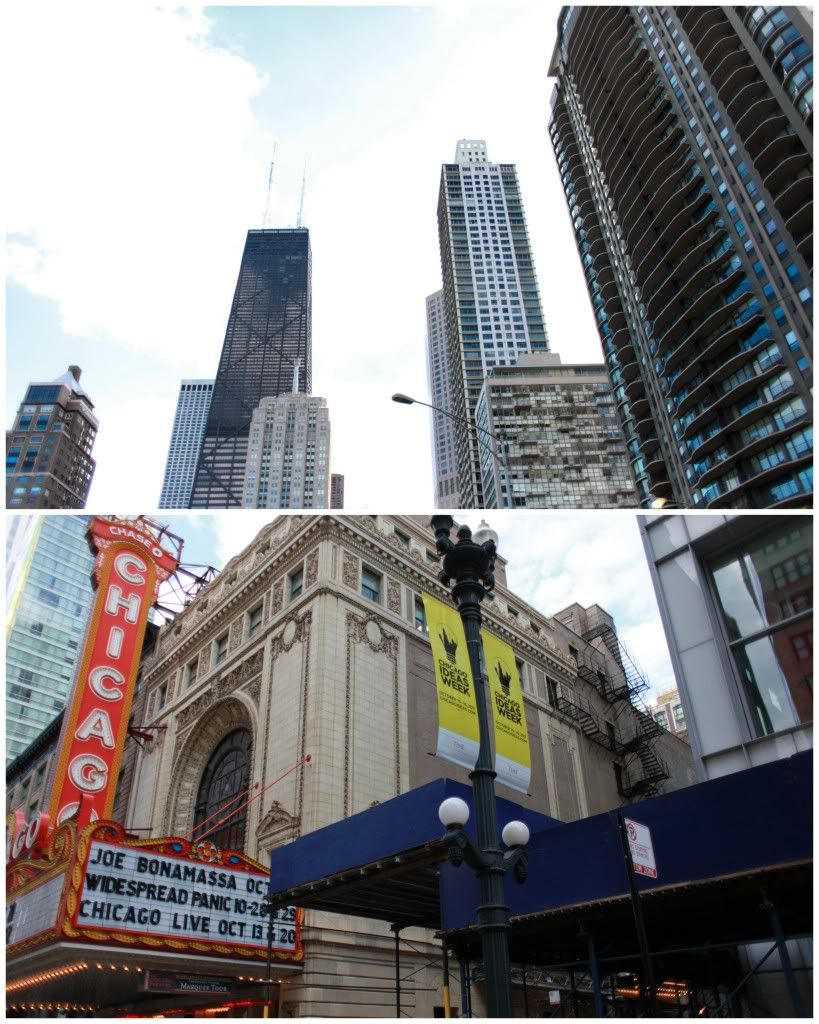 so here we are being stupid.
and here we are being stupid again. hello double chin action.
but who cares...we're about to eat pizza!(said in a chris farley, LAY OFF ME, I'M STARVING voice)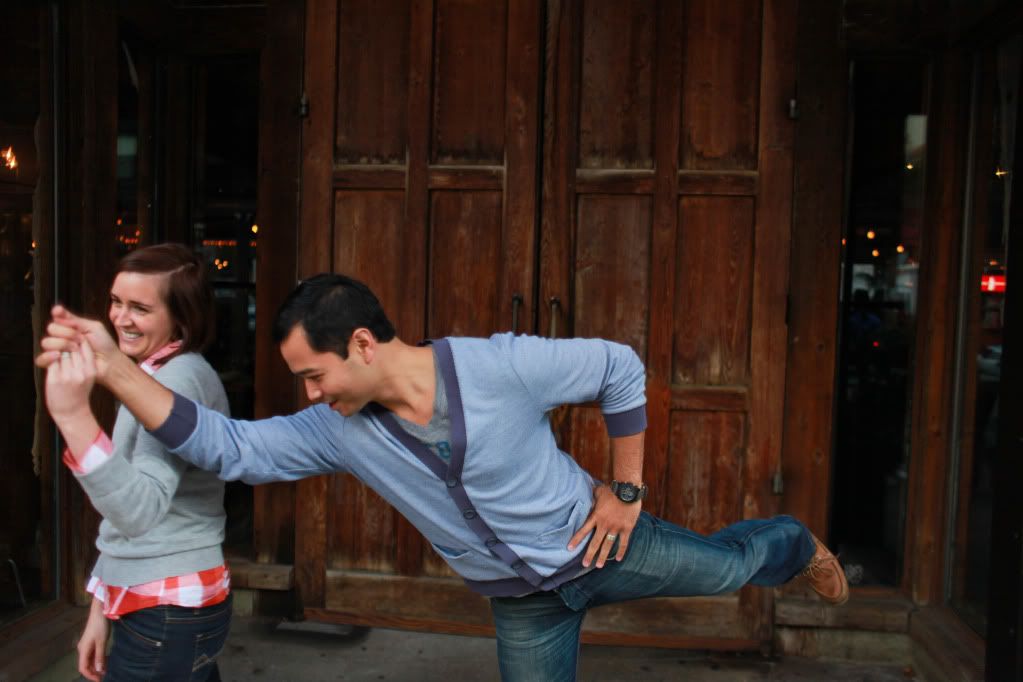 all that's missing from these pics is a fanny pack. leather patchwork, of course. actually, i think i may have owned one when they were awesome. i'm waiting for them to come back, but i haven't seen them at forever21 or target(the hubs of all things fashionable...LOL...probs not), so i'm thinking they are out.
we became really stupid when we thought it would be funny to act like nato was running from something. apparently, this is not funny in a large city because people do really get chased. and mugged. so we got a few death stares after nato dodged through people.
sorry! we're from the midwest...we do things like this because we think everywhere is perfectly safe!
i chose to simply jump for joy. no one was offended by this. probs because jumping like this is universal language for,
i'm in a mentos commercial! fun! doo doo doo doo doooo dooooo dewwwww waaaaa.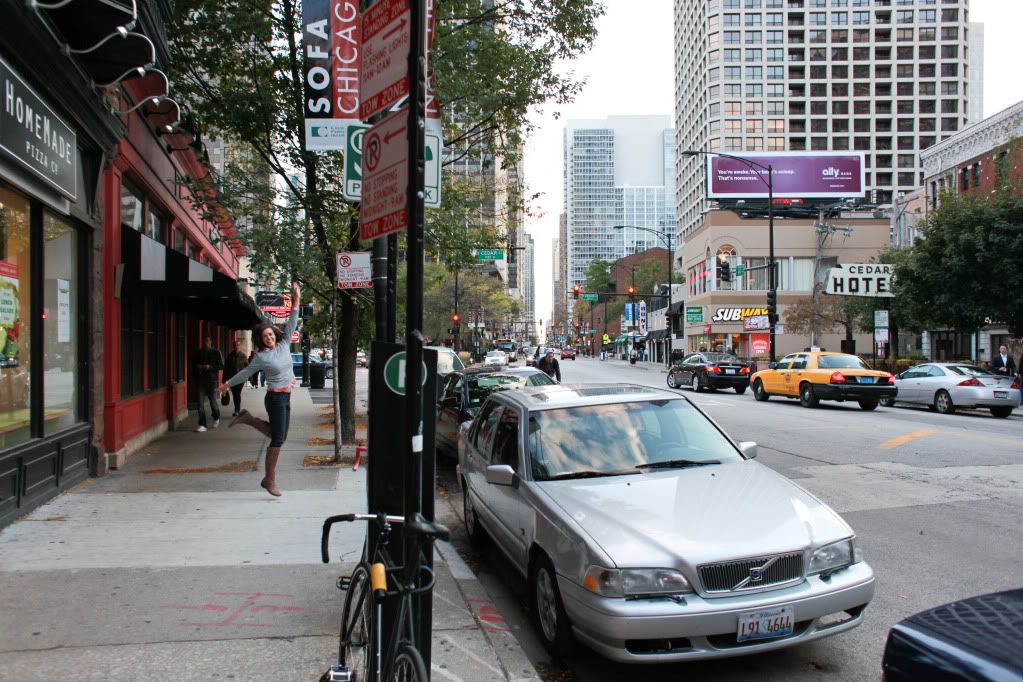 we visited the magical whole foods there which was giant. it had a full bar in it. like alcohol, people. everyone's walking around with a beer and a granola bar. i think it might be the secret to happiness and world peace, but i'm not sure.
this pic is from the rooftop of whole foods.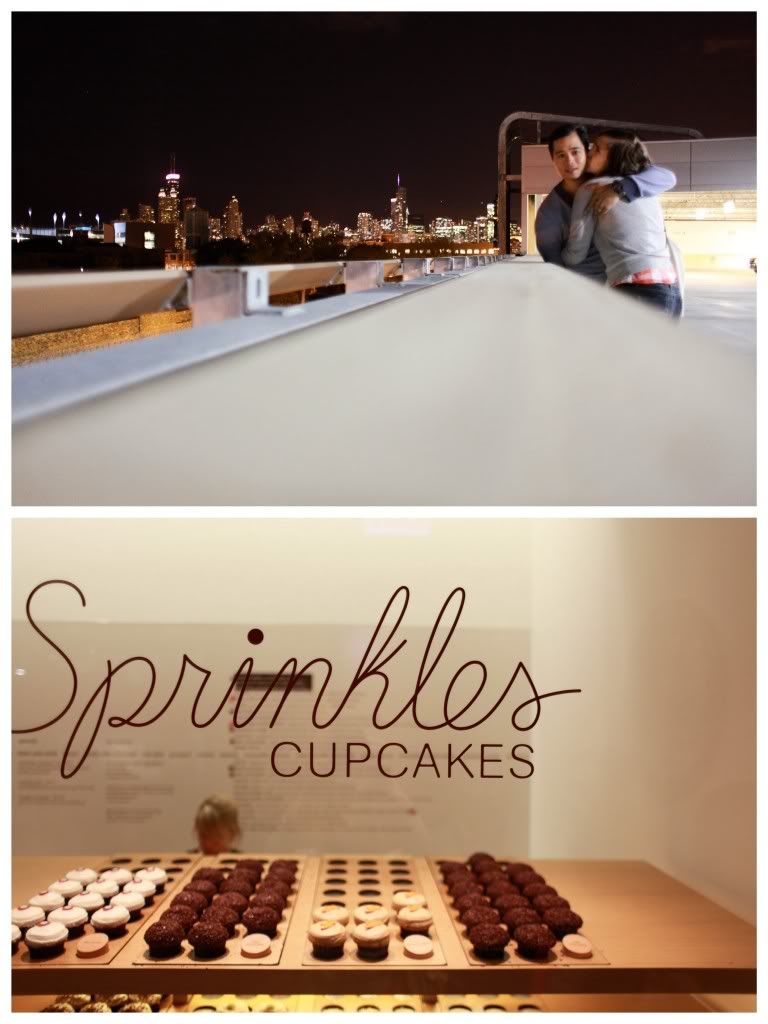 and we visited sprinkles cupcakes. it was really tasty. and even when nato dropped half the cupcake on the chicago cement, i still ate it. because i wanted to really get a feel for the city. and also because i paid almost $4 for the cupcake. so i had no choice.
the best part of the trip was hanging with these guys. but seriously, look at my face in that one picture. wow.
we laugh so hard with these people. we have good, deep conversations. we cry together. we lie to them all weekend and pretend like they're going to get engaged in a couple months...not this weekend. oh, well that was just you courtney. surprise, you're getting married!
what a fun trip.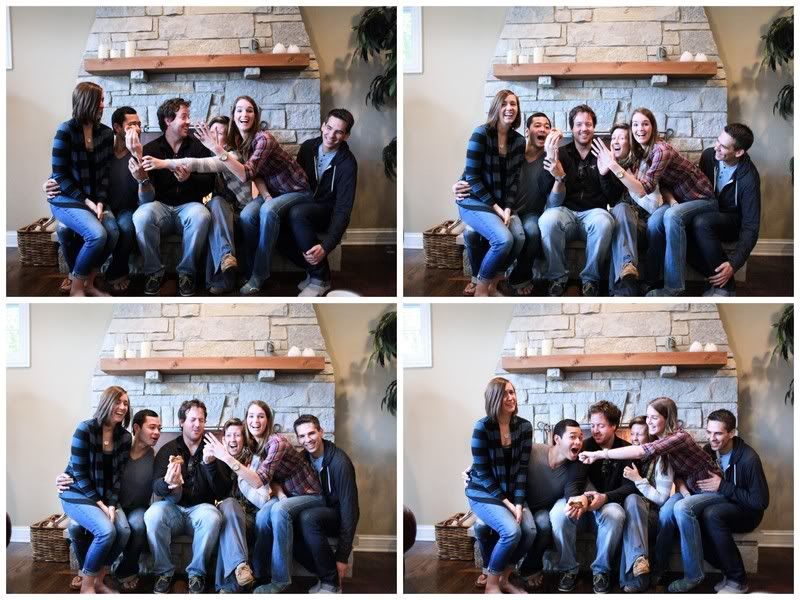 these pictures lead us to many more questions than answers. for instance:
why was jeremy not able to put his bagel down for pictures?
why am i making that ugly face in the last picture?
why is nato eating courtney's ring? or is she punching him?
why does ashley's finger look weird?
why are jon lemmon's arms so long?
to many more trips and laughs and tooting in a big city. cheers.
you can see the
ACTUAL PROPOSAL
(shriek with delight!) on the parson's photog blog. stunning pictures.
* also, thanks guys for the sweet words on the last post. it was good to just get it off my chest and move forward.