i mean, some posts are more useful than anything else, right? so let us take a break from looking at my children and talk about some good things for your kitchen.
ok, so first of all, probs all of you have those foamy dish soap dispensers you bought full of soap at the store. i love foam dish soap because it lasts way longer. and when you have kids(a.k.a soap wasters), you fully appreciate this invention. along with those little kid-leashes. what? no, i don't have one but now that i have lila...i'm like, yes, that's pretty amazing.
so did you know that you can make your own foamy soap to put back in those little dispensers? and it's so much cheaper. plus you can pick what you put in there. i choose a more natural route. jump on the hippie train. just follow the noise of the tambourine and the smell of incense.
so just use one third soap and two thirds water. 1/3 and 2/3. easy breezy...beautiful... coverrrrgirl. ok, i don't know why i said that but i just kept going.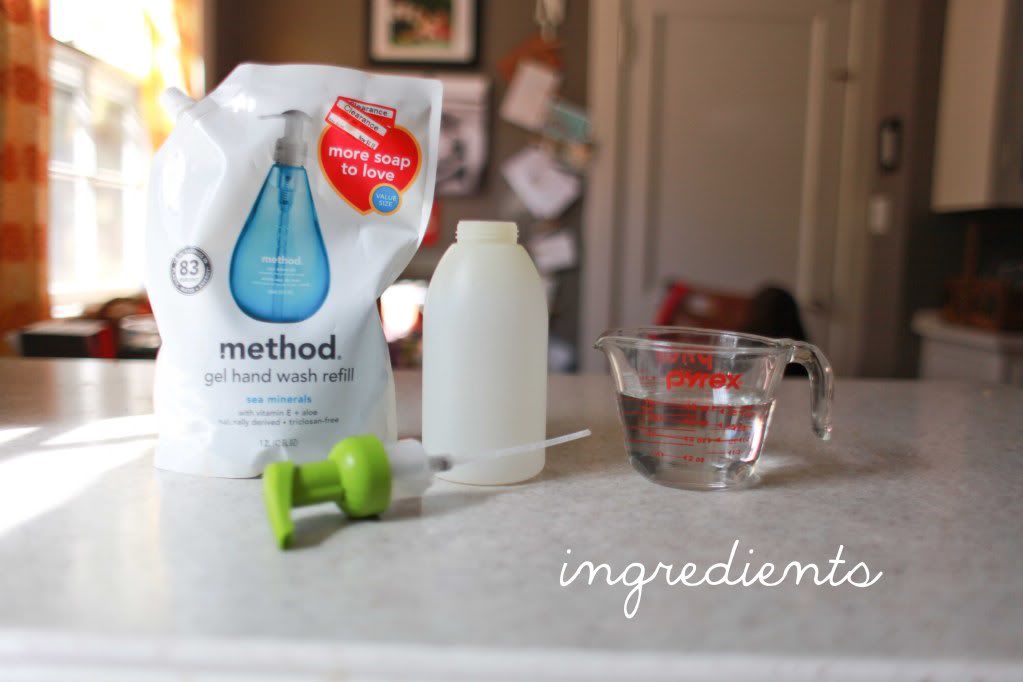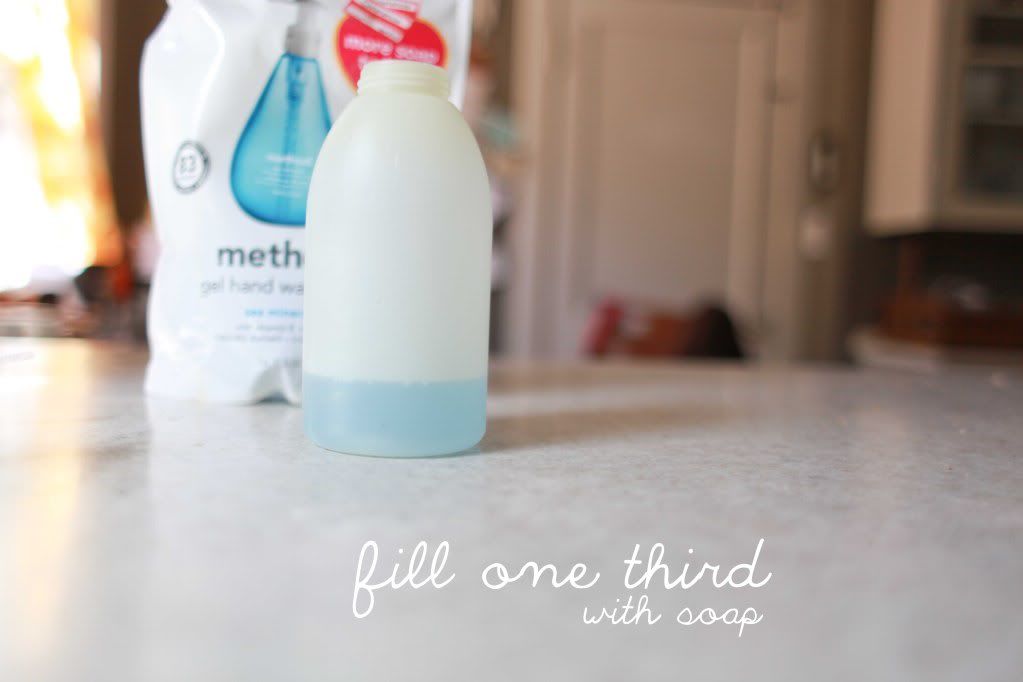 then add the rest of it with water.
but when you add water in there, leave a little space at the top because you have to shake it all together.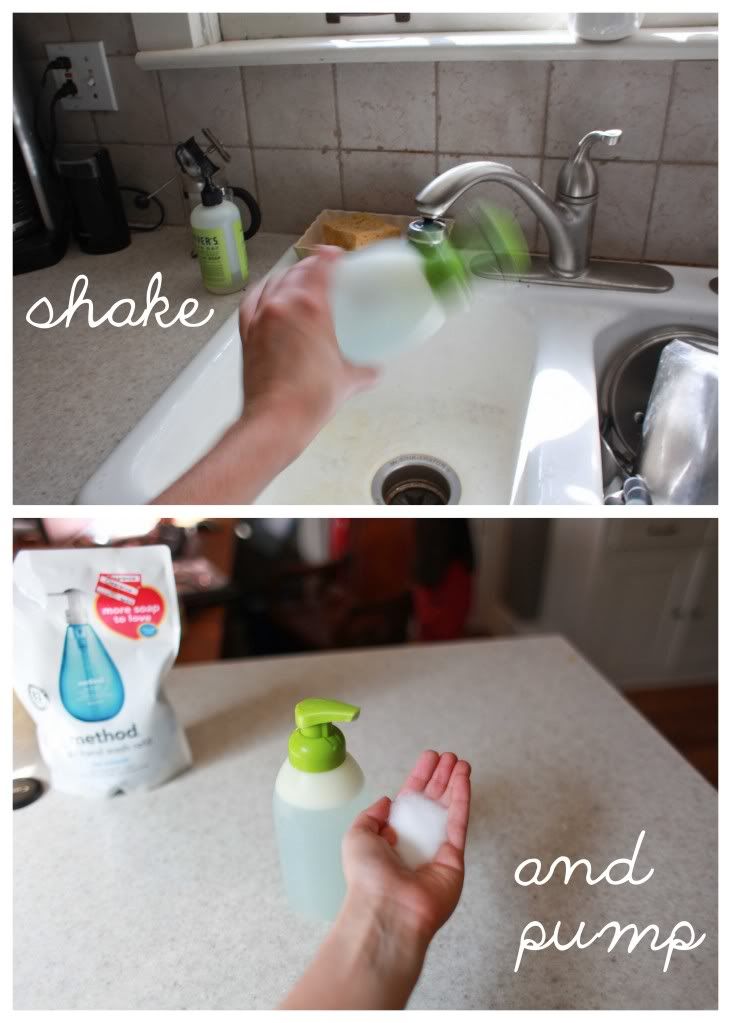 yes, my sink is really dirty. deal with it. it's needs some foam soap, huh?
so i did the math on this. but don't trust me because i had to take college algebra THRICE. who knew that you had to show up to a class to get a good grade. anyway, i use 2 ounces of soap each time to make this. there are 42 ounces in this bag that cost me $4.18.
so it costs me 19 cents for each foam bottle of soap i make.
and that thing will last me all month. because i never wash my hands. just kidding. foam just lasts a long time.
um, 'tis all you need to know. go and do this.
wait! there's more!
the other thing i do to save cash money is i don't buy dishwasher rinse aid. white vinegar works great! and it's cheap and natural. like i'm not even going to do the math here because it's obvi that you're saving cash money.
and lastly, anytime i use lemon juice in a recipe, i throw the leftover skin in the dishwasher and it smells so so so good when they are clean.
ok, that's it. do you guys have other tips for the dishwasher that you love?
sharing is caring, players.
ok and i'll post the winner of the dolls next post! "winner of the dolls". it sounds like a bestselling book though.