gather 'round little ladies...it's time to talk fall day-Korr. decor, get it? ok, i'll stop with twang. but you know i'm from texas right? i cay'nt help it. ok seriously, that was the last one.
anyway, i decided to cover an orange pumpkin with some burlap. it was so bright...like super fake orange. which is what you get when you buy from the dollar store, but i knew i could crafternoon it. i think it's cute. but you know, it would have just been as cute spray painted white or black. or chalkboard paint. but ya, you're right...it would be hard to write on.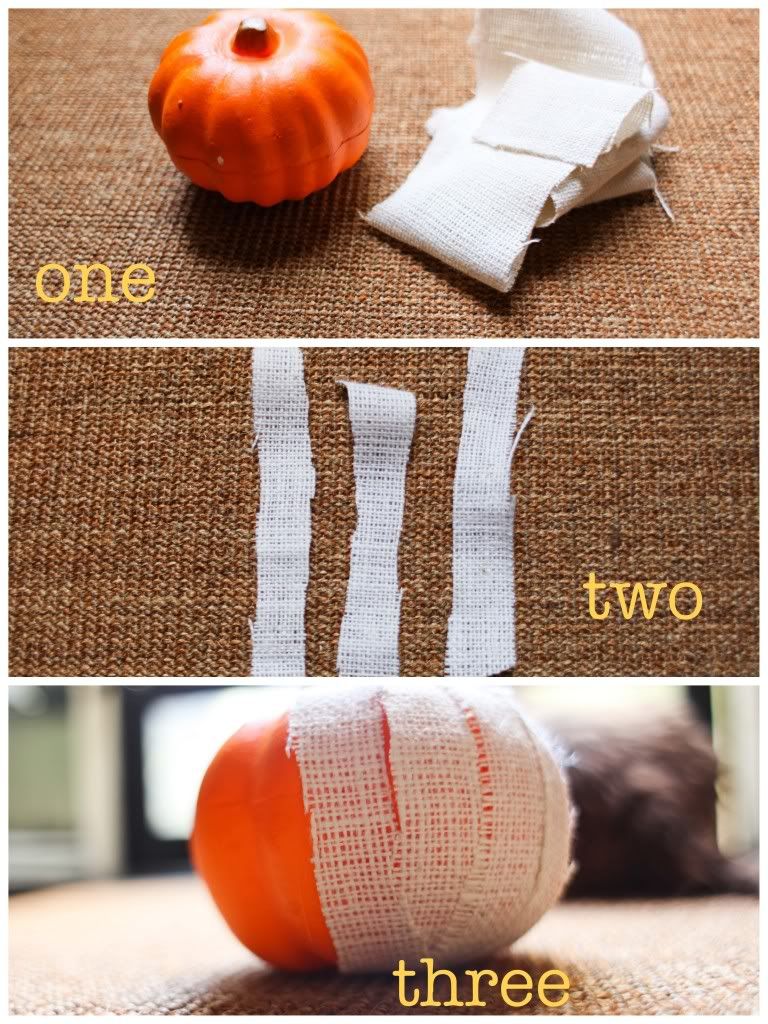 and there she sits.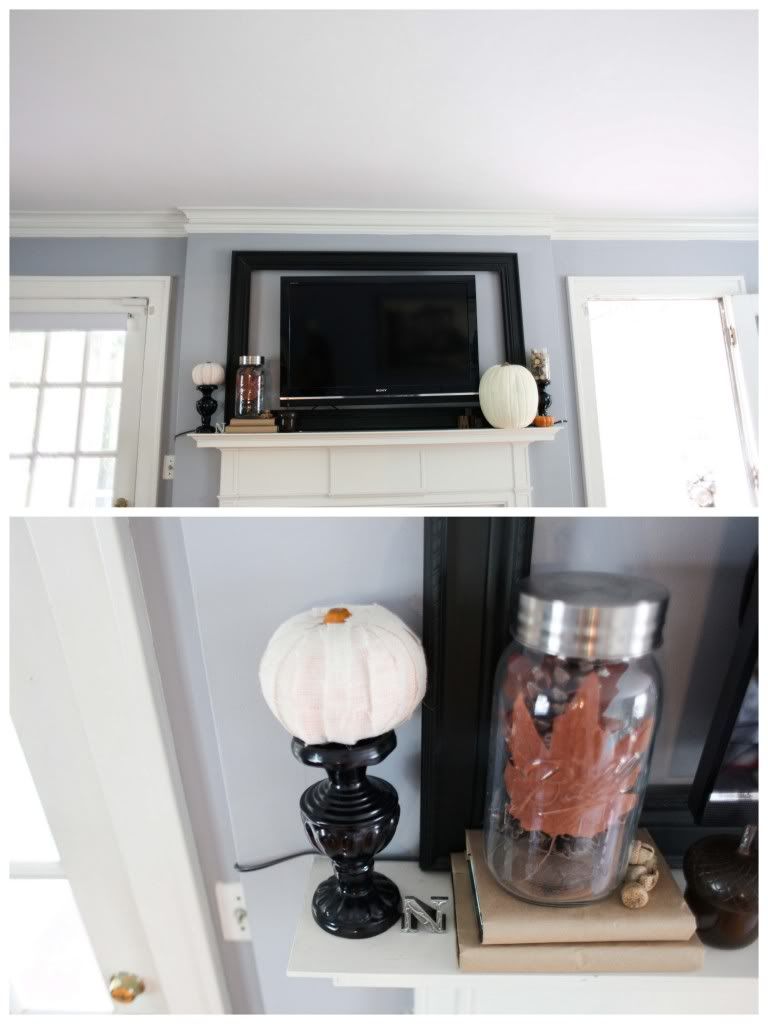 that giant ball jar is at target for $14. i saw it and had to have it in my cart ASAP and nato was like...
wow, another ball jar...
and i was like
ya, i know...but BIGGER. duh.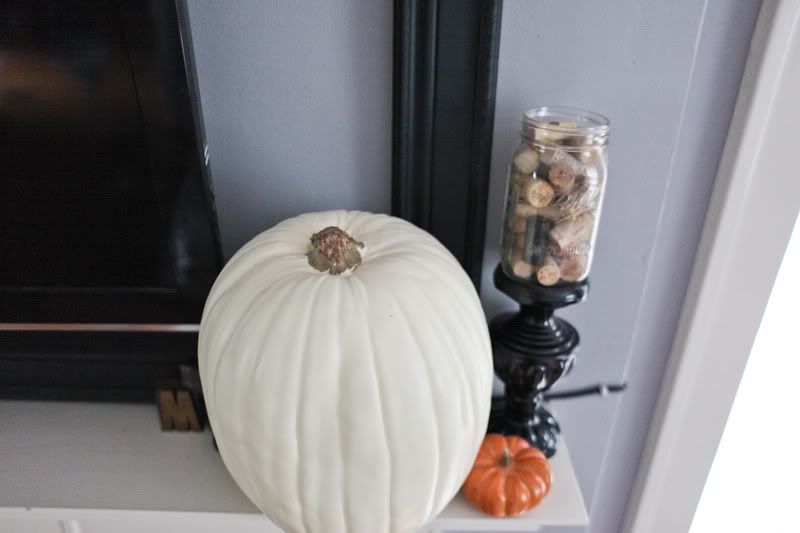 yes, we've already had a couple of fires. it's been kind of cold at night. and also we just couldn't wait.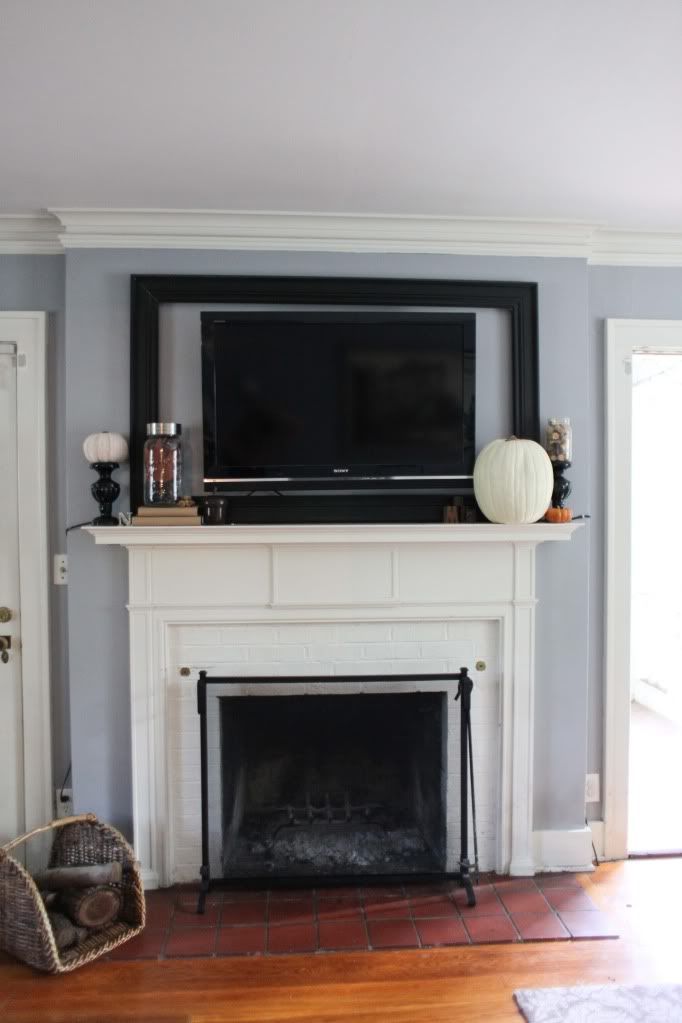 some leaf bunting for your A's. that's right, i kind of cussed there.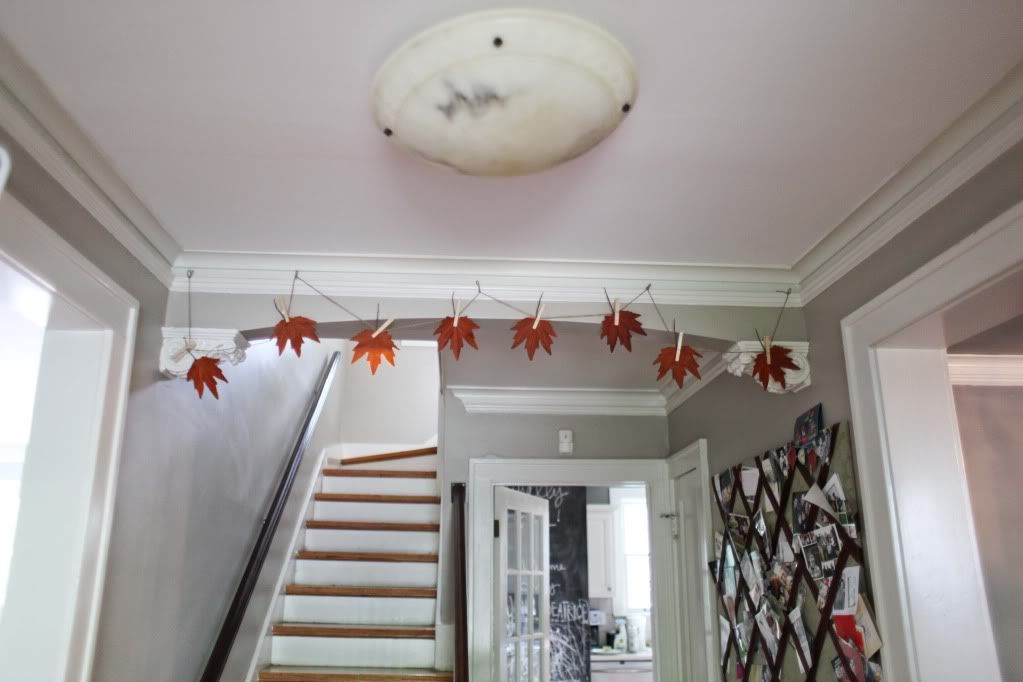 this little ditty is the table centerpiece. i made nato collect acorns with me when we were on a walk. what i learned from that experience is that he's a poor acorn collector. i think my excitement helped me collect about 8 times as much as he did. actually, now that i think about it, he probably just watched me gather acorns while he played on his phone. hmmmmm.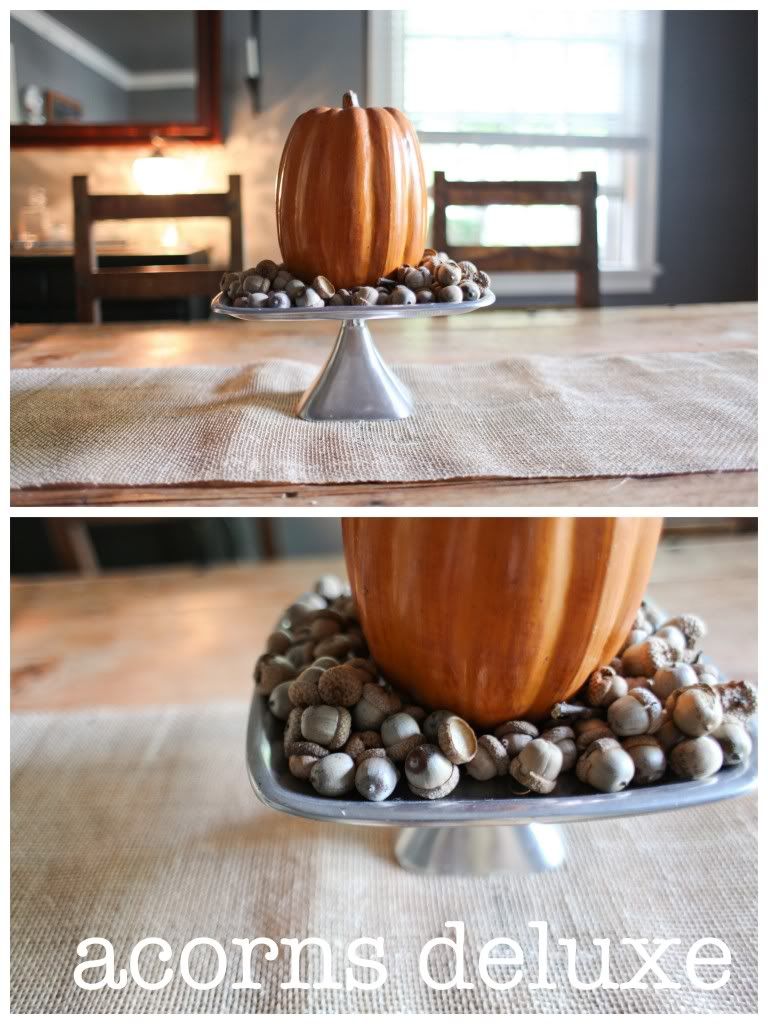 and here is a little table idea for those soup nights. or thanksgiving. or just when you have some potatoes that are about to be rotten and you feel bad wasting them? i stuck a plant-namer-thing in them and wrote names with dry erase markers. actually, i wrote lila's name with a permanent marker, so that will forever be here place saver. whoops. but odds are you don't have these plant markers, so this could easily be done with a tooth pick and some paper with a name on it. cuteness.
and then after dinner tell people they have to eat their potato because it's wasteful if they don't and it's what they did at the first thanksgiving dinner(which is not true, but said with confidence, surely 3 out of 4 guests will believe you). or just tell them it's dessert. your guests will LOVE YOU. as will their intestines when the take a numero dos later in the middle of the night because of all that roughage.
i should stop at this point. i just grossed my own self out on that one. anywho...can't wait to see how you guys are decorating your digs for fall.