so this week i discovered
audrey's baby shower
my mom and i threw her was on
ohdeedoh
. which is, like, crazy. so ya...kind of cool.
considering this week i was sad because i had to buy nice n' easy to color 200 grey hairs.
oh and speaking of being an old lady, i also fell in a little hole at the park while talking to another mom whom i have never met. i just dropped onto the grass. but i didn't hit the ground...just stuck my butt out. stayed there for like 30 seconds so as not to fall and also to make myself look even more AWKWARD. and the stranger lady was like...
oh goodness!
and nato saw me and was yelling things like,
STOMP THE YARD!
and
WHOA, where'd you go?!
so that was awesome. and i haven't been able to stop laughing this week thinking of a)how my butt looked just sitting in a lunge position while the lady just watched me. and b)how much joy it brought my husband. his face was filled with delight when i glanced back at him after i fell. i mean, why does my misfortune bring you joy?
moving on.
the real reason i am blogging today is to show you this cute little idea for cupcake holders. even though my icing on these is not picture worthy. just imagine how yours will look better. wait, are you trying to one-up me?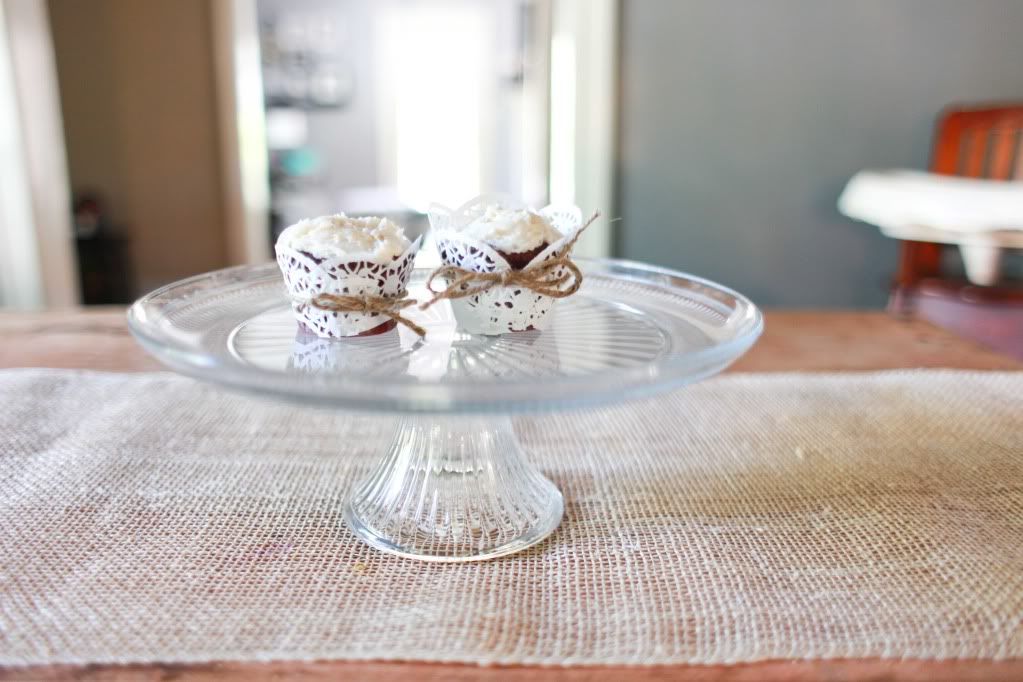 has this been done before, oh intranet, i ask you? probably. but i swear to you, i was trying to make a flower out of the doily and then i was like, this would be so cute on a cupcake.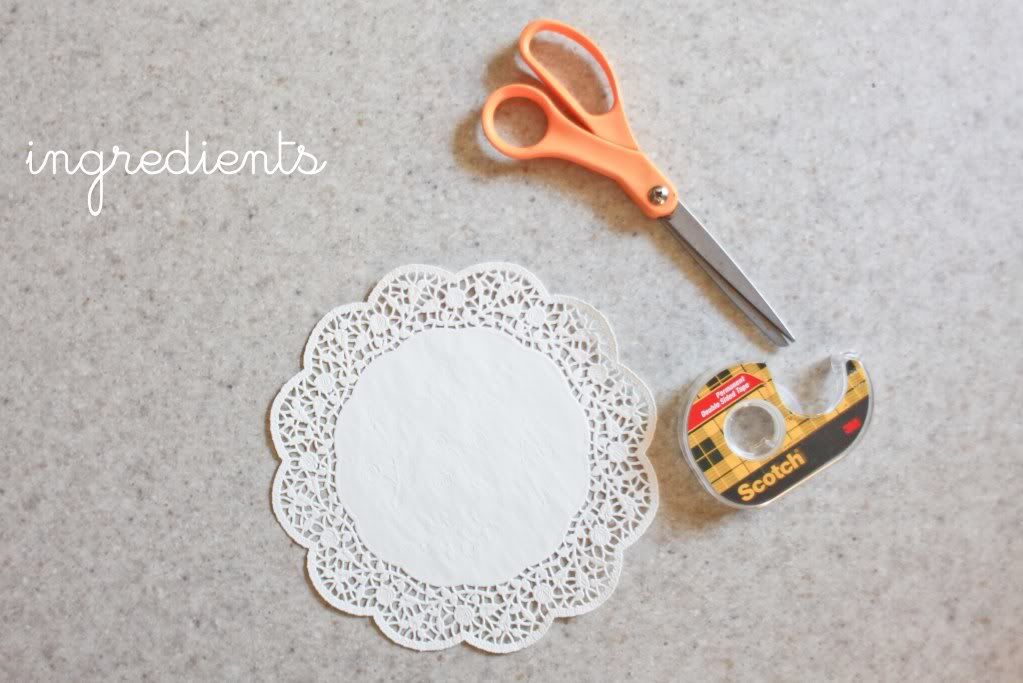 like for a little girlie baby shower? or a wedding shower? stop it! i want to put a doily on everything.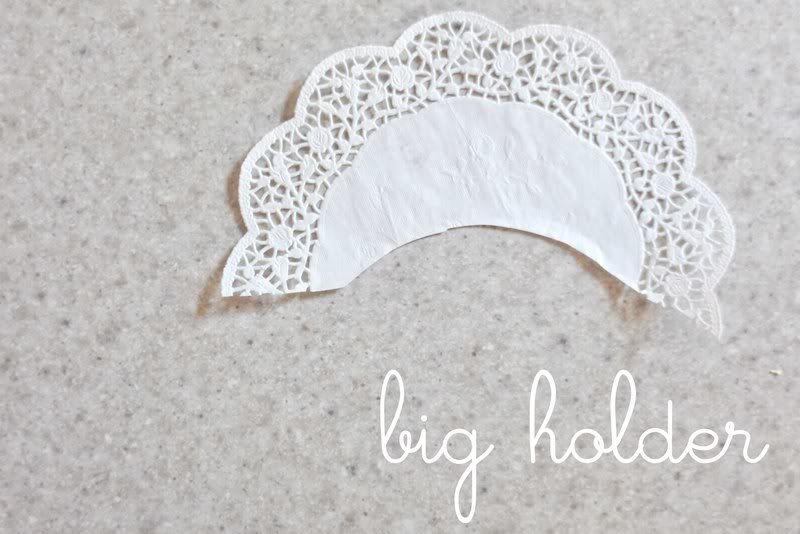 just cut into a little sad face. obviously, it doesn't have to be perfect. ha.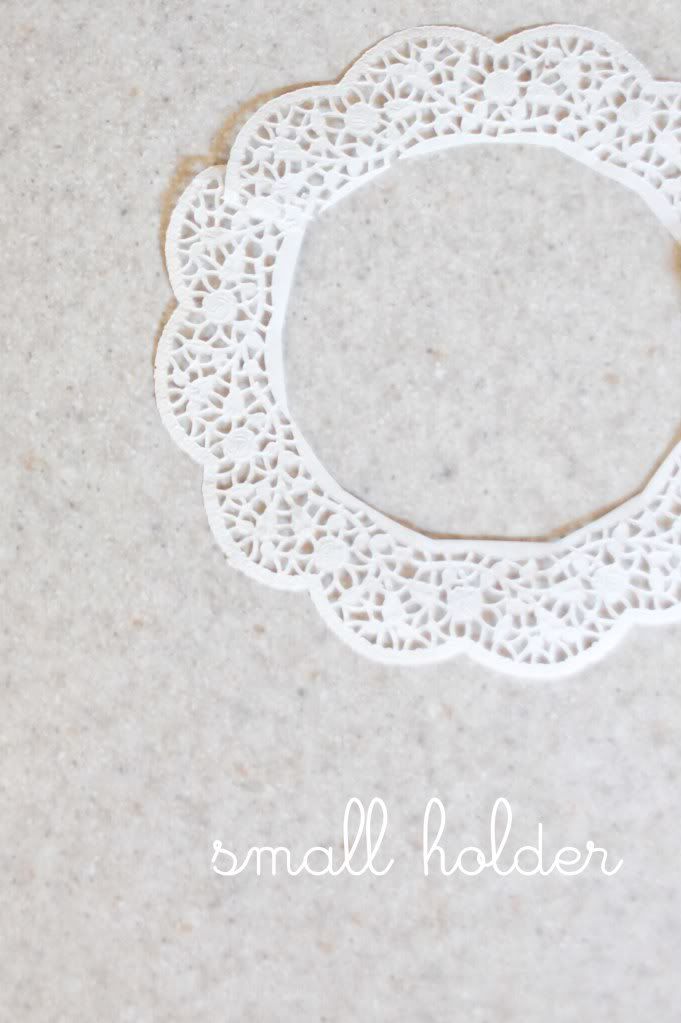 make sure to fold it at each scallop. it makes them pop more.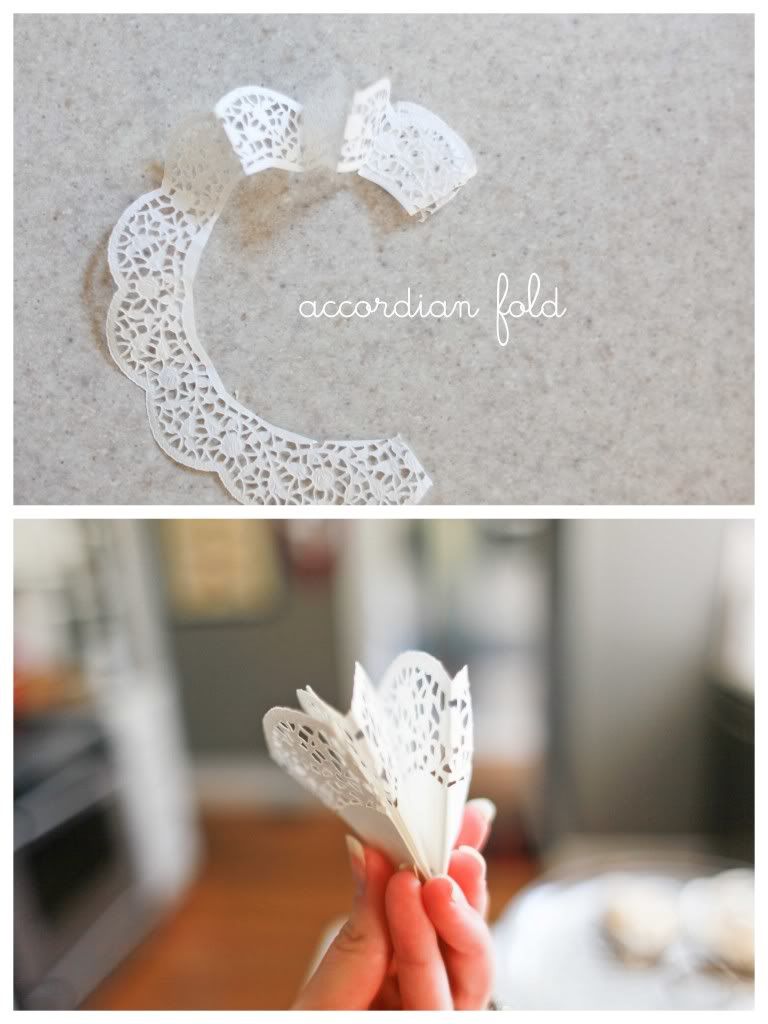 then wrap them around the cupcake and tape or hot blue the doily down. tie with some twine or ribbon...even just glue a button on there. cute factor way high on this one, guys.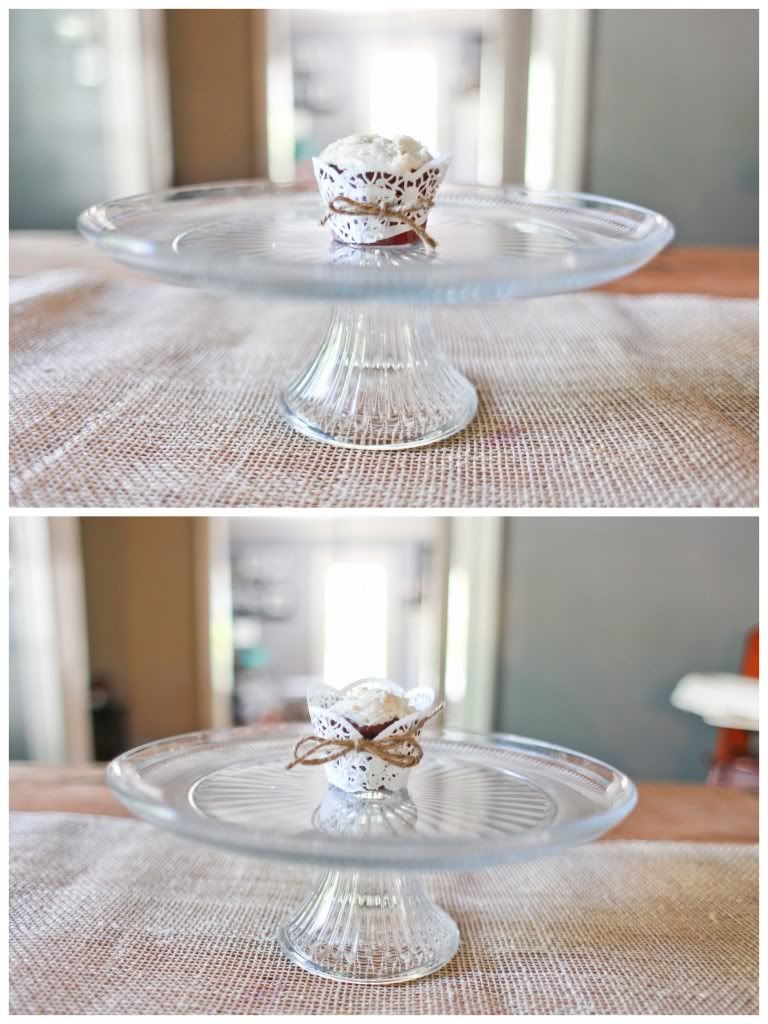 ok well, that's all i got.
wait, i forgot to show you what i am selectively cutting out of the cupcake picture background. enjoy the 80's johnny jumper.