audrey
is due in like 2 weeks. she is HUGE. she's about to explode. are you having twins?! oh my gosh, did you swallow a watermelon! i just thought i would say all that because it's what every pregnant woman wants to hear. NOT. stop saying this people. do you like people commenting on your body changes? no, neither do preggars.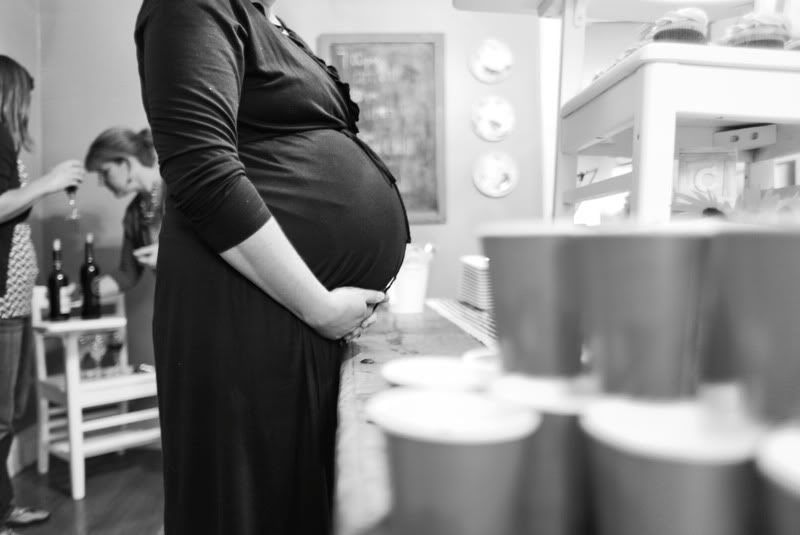 audrey actually is pretty pregnant. the things she says when she's prego, not so much. but we don't live in a perfect world...sigh.
anyway, here's the details of the back to school themed shower...(no audrey is not a teacher...but the shower was in sept, so i thought...back to school is appropriate. and also i just like the theme. so ya.)
red and white striped fabric...left over from
layne and penelope's room
. from ikea.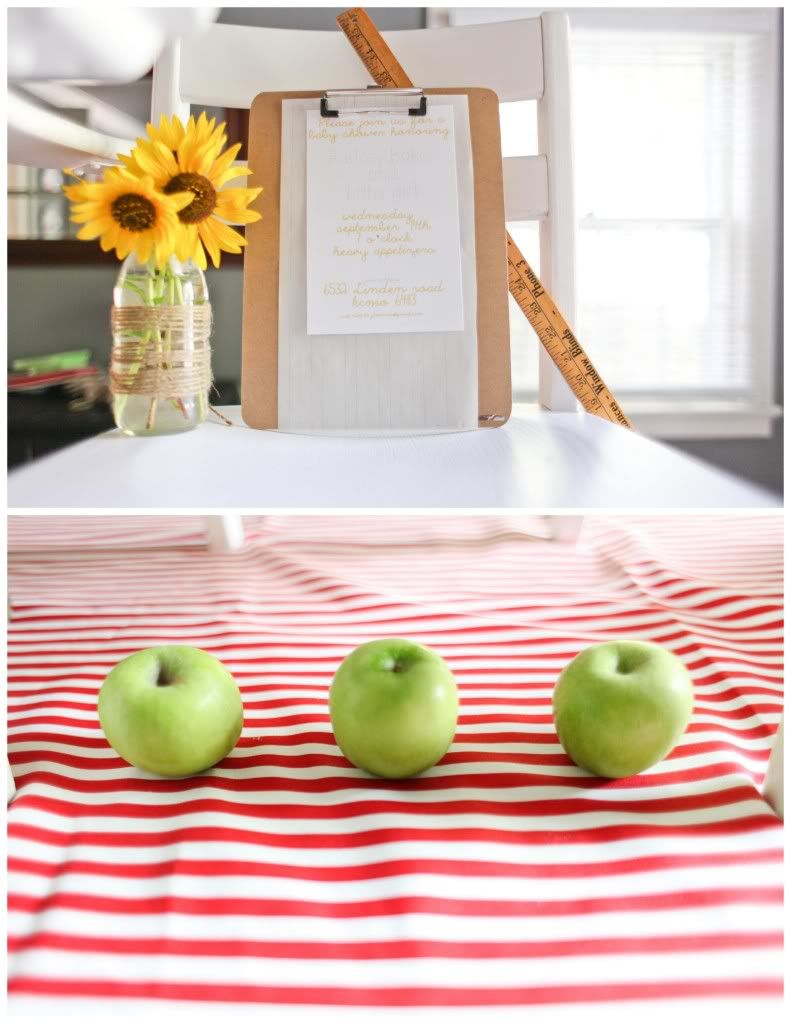 i can't stop putting chairs on the tables(remember this
baby shower
?). we got this orangee-wood desk from a flea market and my dad painted it white. anyway, the cupcakes sat upon this desk.
i'll let you guess what auj is naming her babers.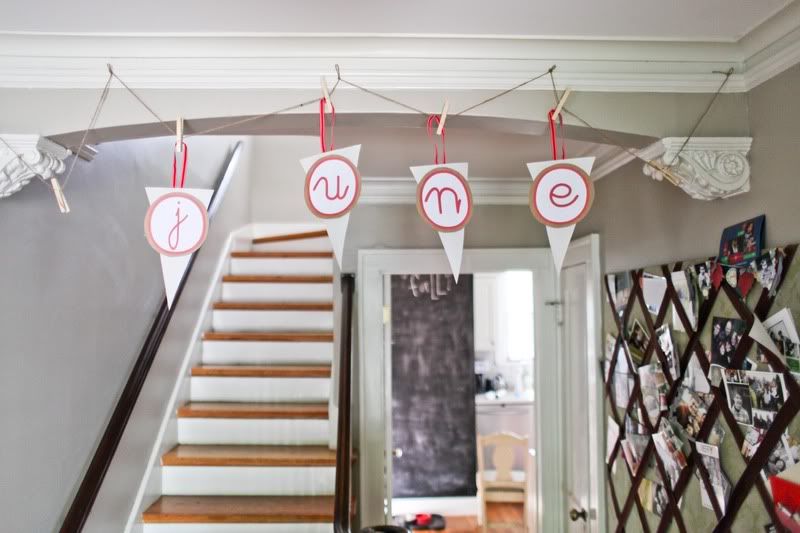 a little pennant spelling "june". i just printed some letters out, cut circles and pasted them on some paper bag paper. and the triangle part is writing paper.
and yes, we bought some school trays on the intranet. i mean, they are pretty pricey. IF you're only going to use them one time for a shower. but no, my mom had the great idea of using them at thanksgiving too. and i'm going to keep a couple in my cabinets for the kids dinners. they are so fun.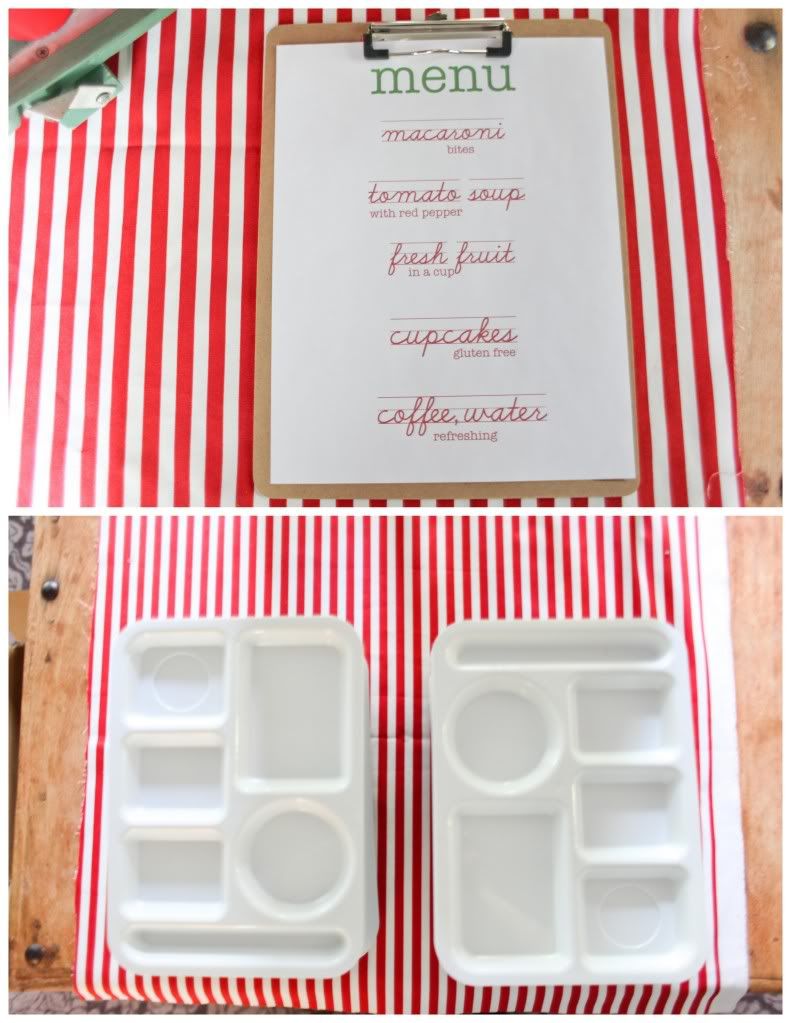 drinks: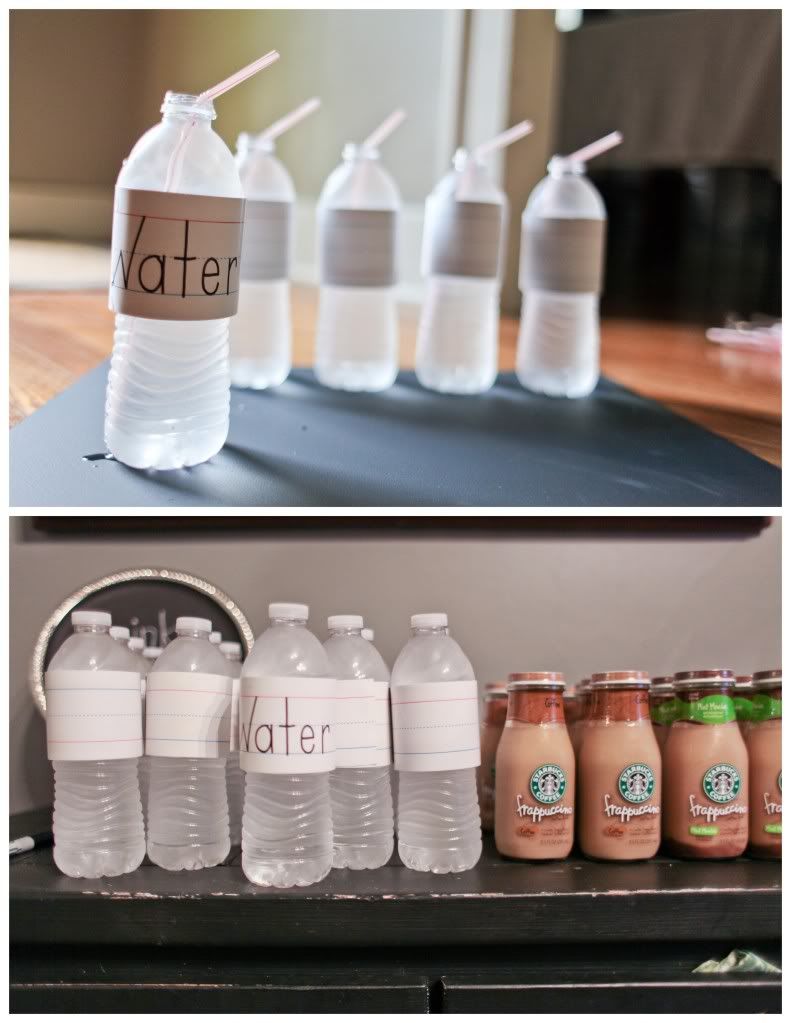 water bottles with writing strips on them. i got these at the dollar store! they are great for writing names on. IF people would follow directions. but some of you didn't...you know who you are.
and then little iced coffees just for fun. even though i hate coffee. but aug doesn't. so there.
so here are some food pics. sorry about the lighting...it was an evening shower on a cloudy day. enjoy the yellow glare.
the menu is here:
we set up a long table in the living room for people to sit at. i borrowed these chalkboard placemats from
laura
. they were at her wedding. which was the cutest.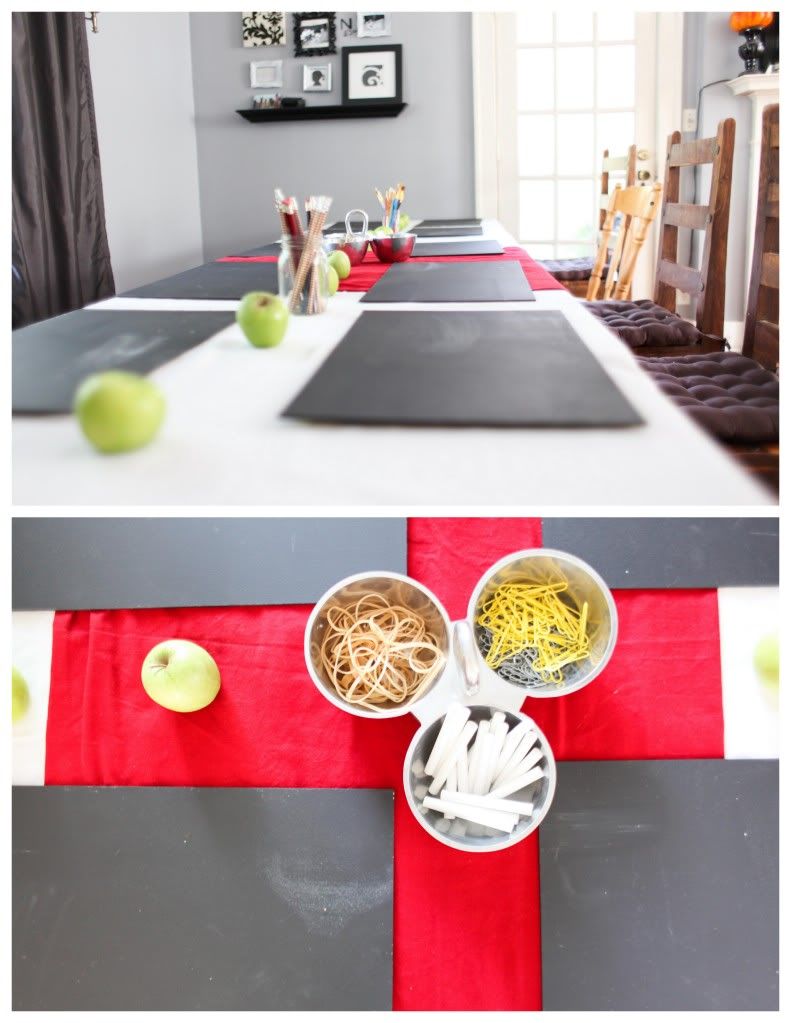 the party favors were composition notebooks with a pencil. and a name tag with a label saying,
you are now dismissed
. everyone likes a notebook!
you are welcome to print the menu or favor tags.
my mom went ahead a brought some nasty hairnets and gloves for us to wear. as a joke. i think? enjoy.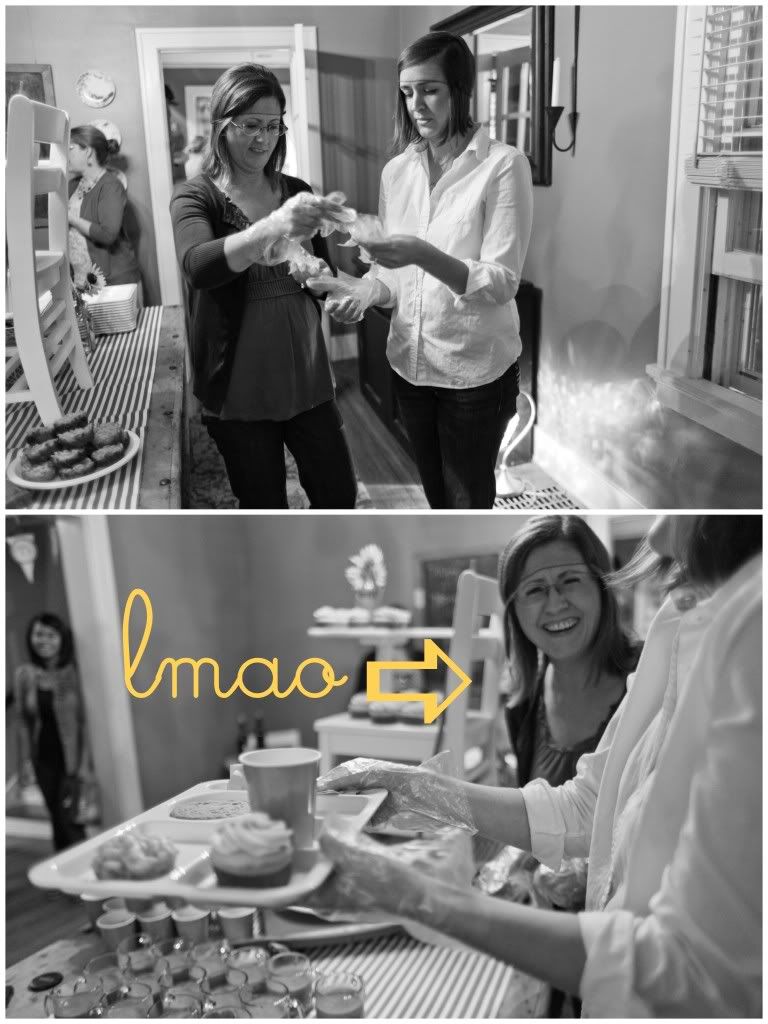 you can see that my mom thinks i'm the funniest person on the planet. which is actually true.
audrey took these pictures and she was not laughing. but secretly she was in her heart.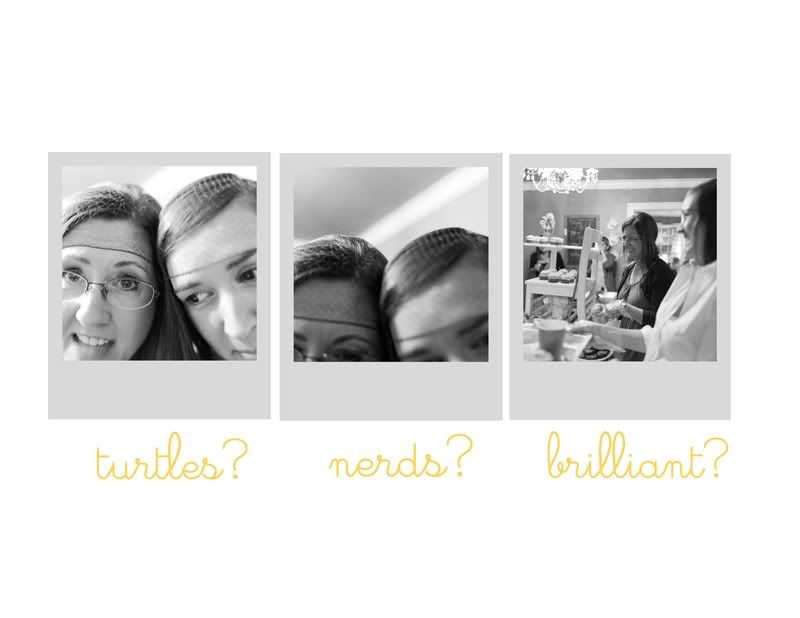 disgusting.
anyway, it was so fun to watch open presents for a little girl. this girl is going to throw audrey for a loop. i hope. it is my prayer. ahahahahaha.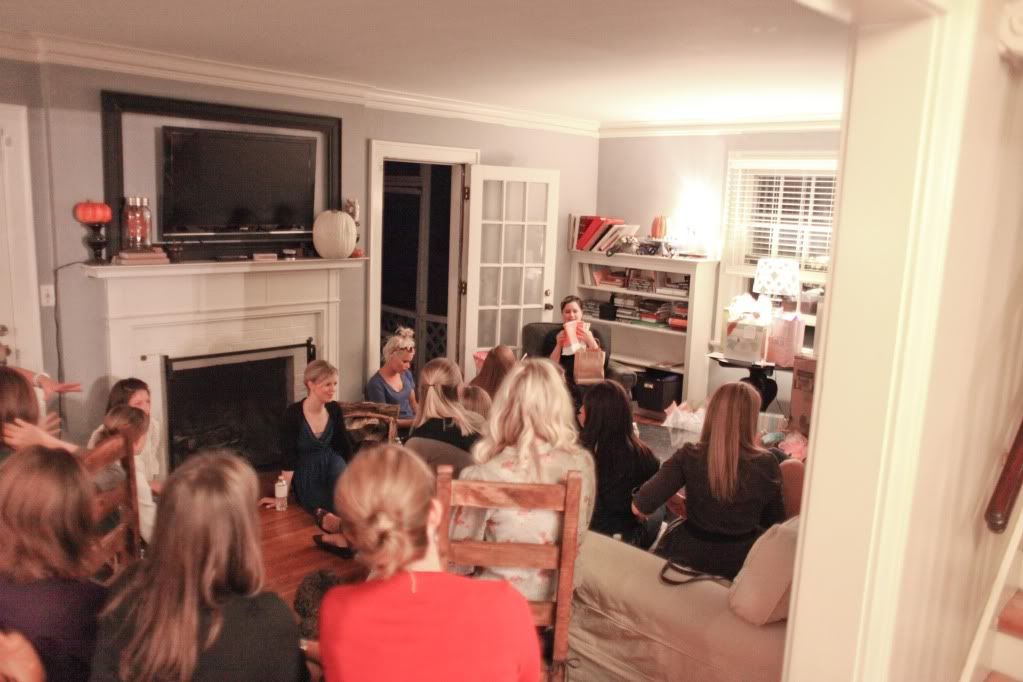 can't wait to see meet your baby, audrey.
i love you.
you are my best friend.
did that make you spurt a tear, auj?