nato has a wierd schedule. so sometimes he gets to come home in the middle of the afternoon. and basically, this is what happens.
please notice nato's face in that second picture. painful?
and yes, everyone takes a turn jumping off the "fort" as layne calls it. even if the landing hurt their back.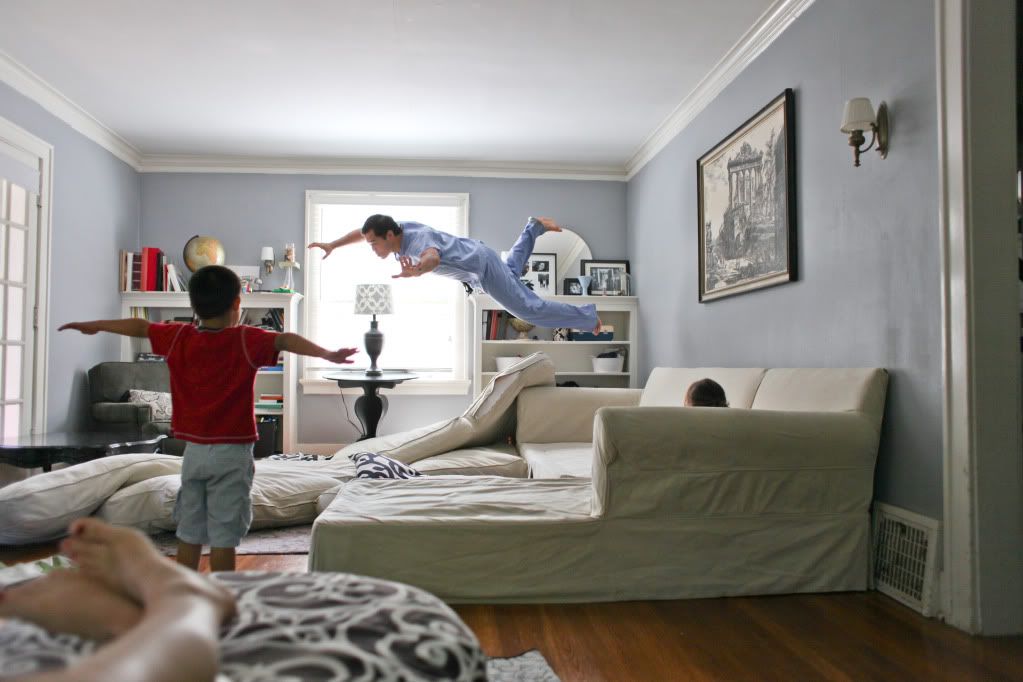 poor lila. she was scared, but laughing.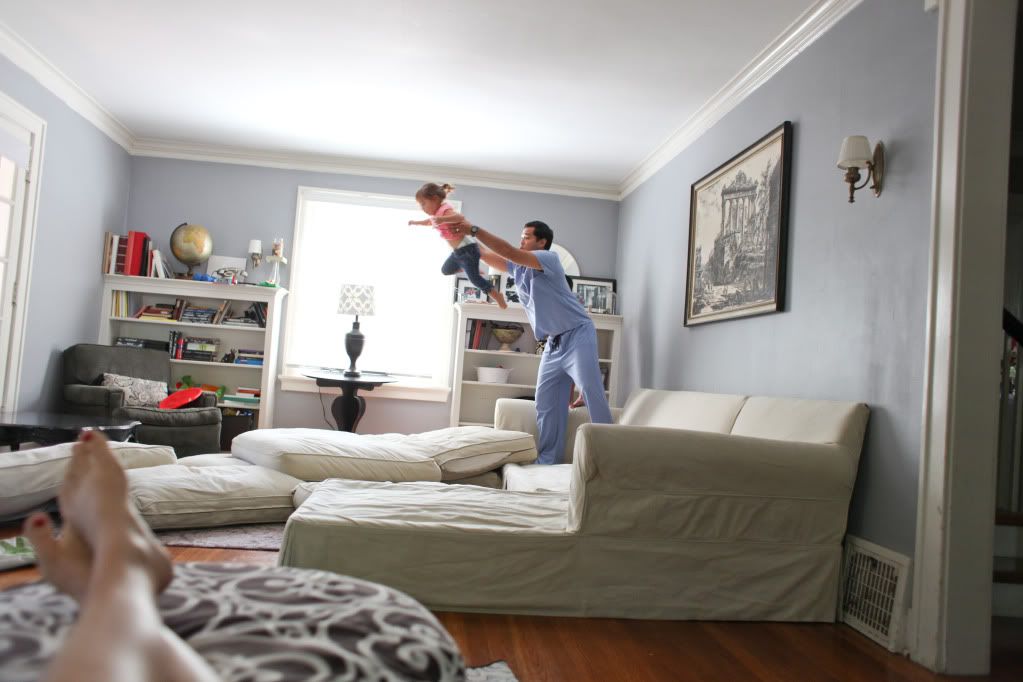 layne started mixing it up with some "skateboard tricks". no skateboard needed, i guess.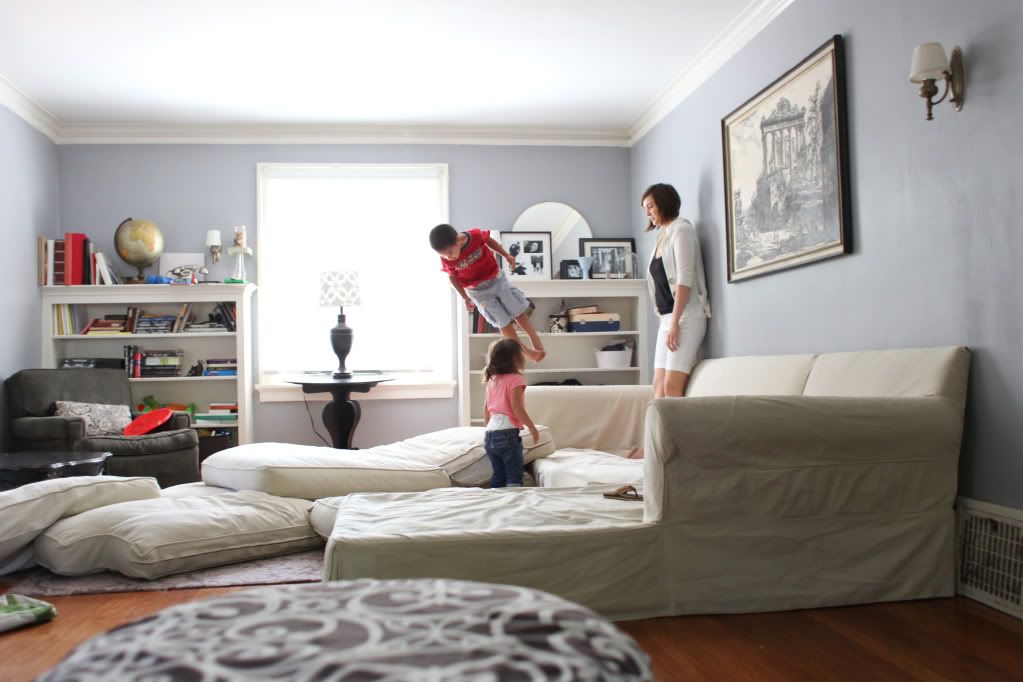 penelope declined the opportunity to jump and instead took a nap. i think this was wise on her part.
and where are the pictures of me jumping, you ask yourself.
oh please. do you honestly think i would participate in such hootinanny? however you spell that.
i'm far too mature for this.
far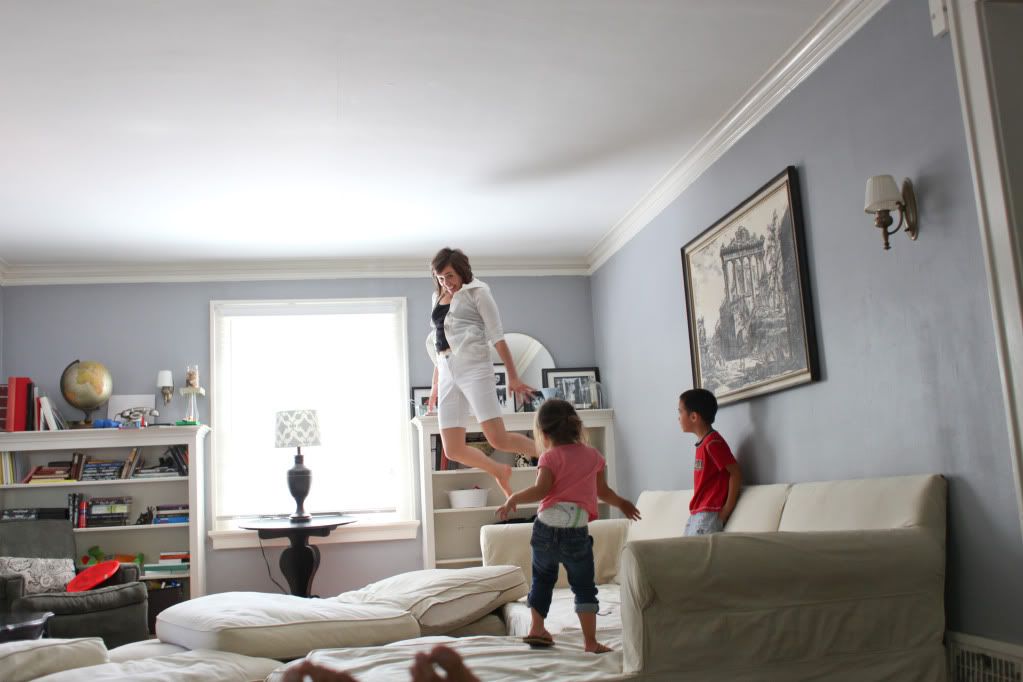 too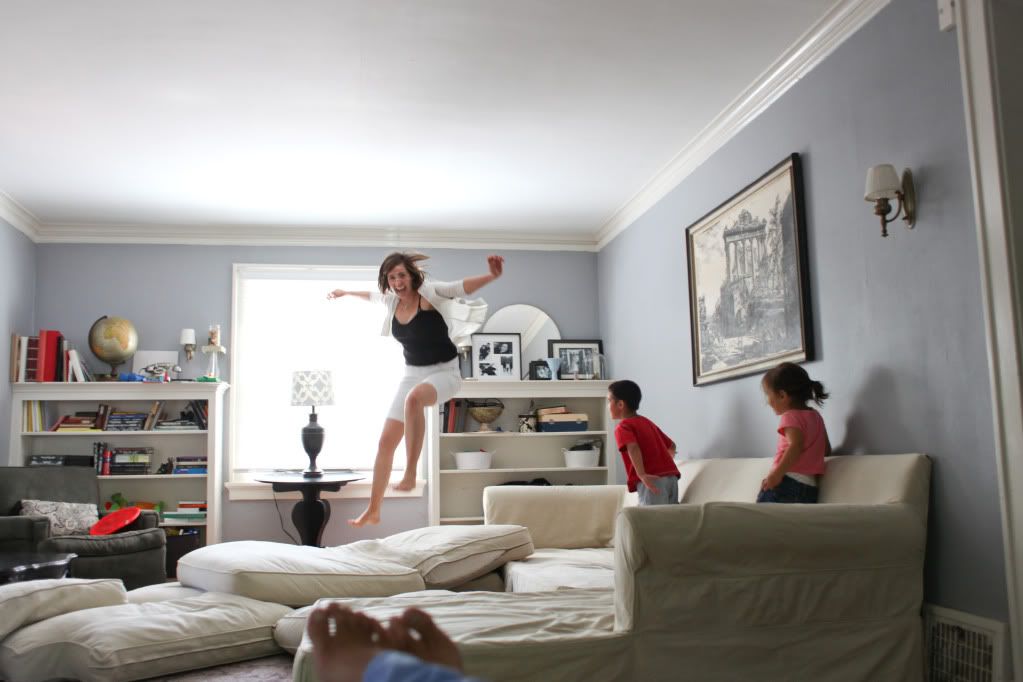 mature.
and ya. if you must know, i peed on myself a little. ok? also, hells yes...i'm rocking some white shorts from walmart and they are high waisted. so get over it. i'm ok with hiding a few extra pounds in a high inseam. go with it.
thanks for the fun afternoon, nato. i love the way you play with our kids. you are such a good daddy. and you're hot in those scrubs. paging doctor nato.
just kidding. or am i?
yes, i'm kidding. don't get any ideas.