thanks for all your encouragement on that last post. seriously, my husband and i both read through all of them and felt understood. thank you, thank you, uhthankyou.
now i'm not sure how to transition from that to this confession. so here goes:
i am a certified puppeteer
. why are you laughing? in highschool i went to(read: was dragged to) BRANSON, missoura by our church's children's ministry directors. and along with 200 complete wierdos and possible aliens, was taught the ends and outs of puppetting. it was frightening and i was concerned for my soul. especially when the speaker said,
i want you to look at your puppet and just let a voice come out. let your puppet voice shine!
they all started talking to their puppets in accents/baby voices/the voice you use with your dog/scary movie voices. this is when i excused myself to the bathroom for the 30th time. where i could laugh freely. and then cry. cell phones were still in brief cases at this point so i couldn't take a picture to show you in a future blog post.
when we left that conference finally, i swore to never look at another puppet in the eyes again. but things have changed. i am a mother now, my heart has softened toward puppets.
so with all that said, i've been thinking about that one post where
i told all yall's to better moms
. i have tried and failed a million times. but hey, i'm trying. i'm aware that my kids are little only once. and that they are my main job.so i've been setting down the iphone and being present with my kids.
of course, because the Lord has a sense of humor and wanted to tangibly show me that my phone was a distraction, lila painted on it. but whatever.
material things... material things
, i tell myself. after i yelled at her.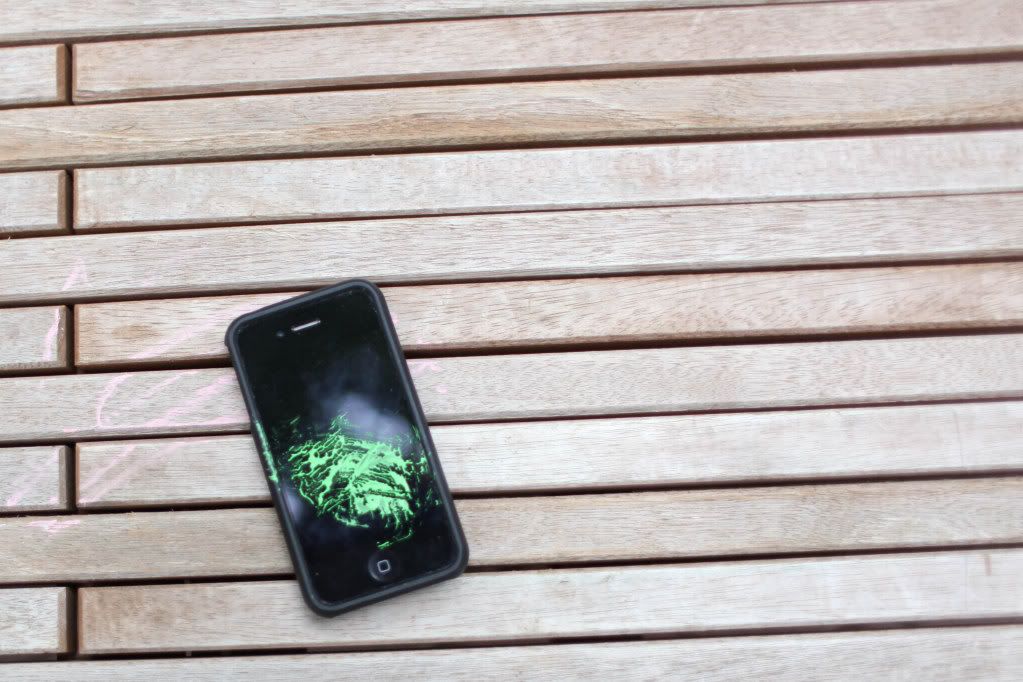 here's what happens when you stop looking at your kids as interruptions.
you take a box from your basement and cut a window in it.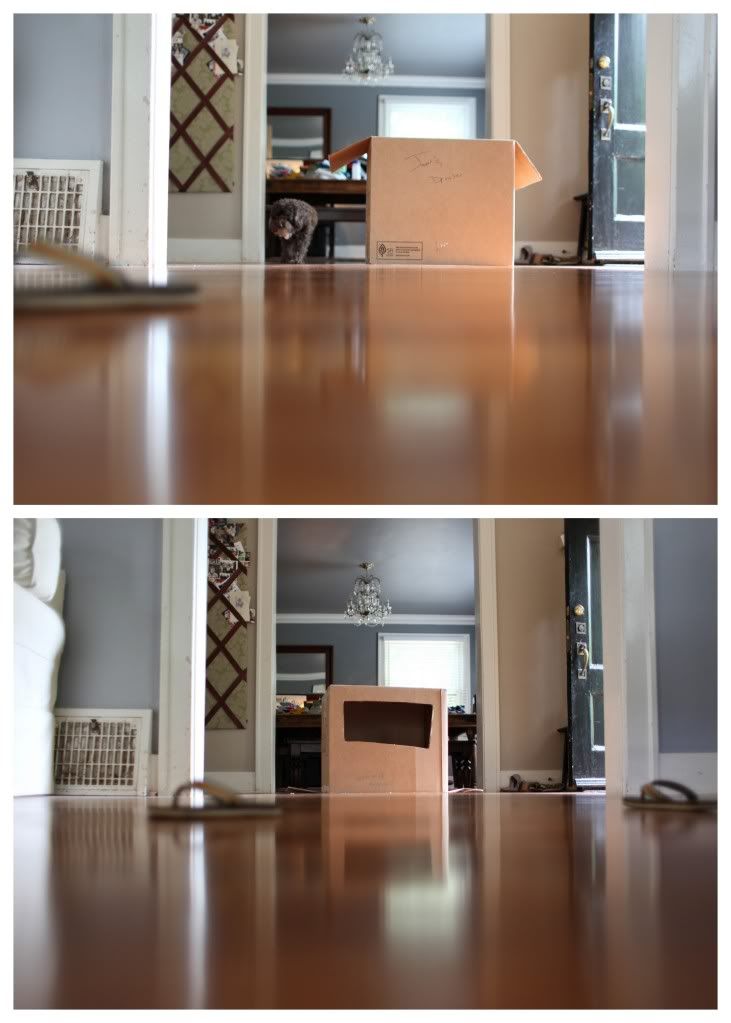 you paint that bad boy. you eventually strip your kids down. of course, you do forget to put some plastic down...apparently acrylic paint doesn't just come off brick with the rain. hmmm. lesson learned.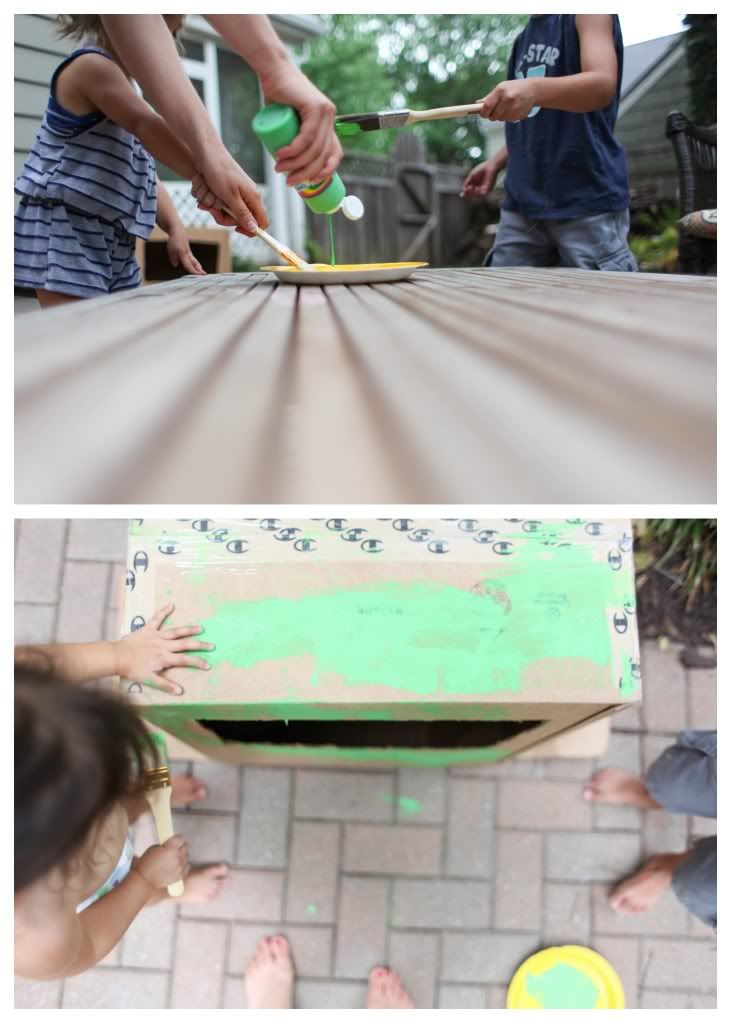 you find some fun socks. from the laundry that you haven't put away. laundry can wait. which is good, because i never do laundry, so it's like my excuse when nato comes home.
babe, i was being a good mom.
you never do laundry.

exactly, that's how awesome of a mom i am.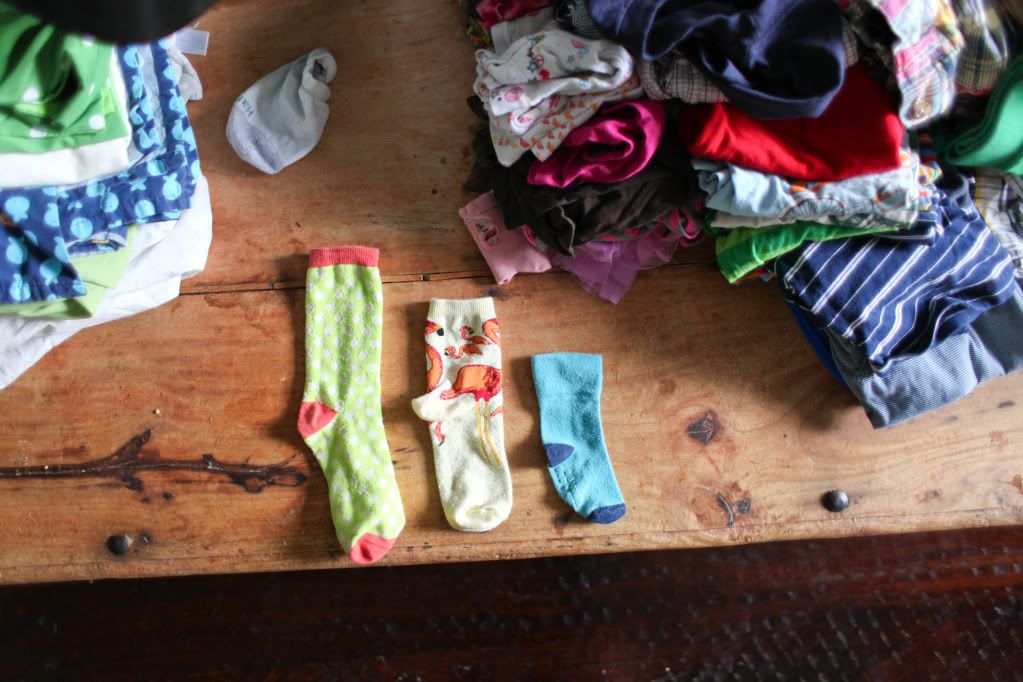 hot glue some stuff on them(your socks, not your kids. MOM JOKE). layne's doll was french so he obviously needed a mustache. lila's puppet was a scragglepuff. so it needed random hair. like hers.
my puppet obviously had a very stylish haircut. like my own. what? oh stop it, thankyou.
now if you're going to have a puppet show, the puppets must become aquainted with one another. they must be able to play off eachother's ques and be one step ahead of the audience. find a comfortable place, such as a pillow, and let them stare at each other longingly.
i don't even know what that means. i just keep typing things...
then, with great anticipation, the puppet show begins.
Je m'appelle layne. haw hawwww.
(like when french people laugh. hawwhawww. i don't know how one spells somehting like that.)
lila screams with laughter.
and puppet show ends rather abruptly when the stage falls over approximately 30 seconds later.
now the important thing here is that you don't yell,
YOU GUYS ARE RUINING ALL OUR HARD WORK!
this is something i did and then realized i was being a fun hater.
we took our puppet show to a couple neighbors. knocked on the door and then waited while we muffled our laughter.
they're going to love his moo-stash
, layne whisper-laughs.
they're going to cry when they see my real mustache, layne. i haven't waxed in a while. and i know the sunlight is highlighting the million hairs.
when they napped, i snapped this picture. gosh, kids are so bothersome with all their messing stuff up. hahahaha...phew...wait, what? no. yes.
but it's the best way to do this. put the box on some benches/chairs, and throw a sheet over that. so they don't have to me smooshed together in a small box possibly hyperventilating.
we had fun though. and i'll tell you. you're going to be exhausted at the end of the day whether you intentionally parent, or parent on autopilot. so i say, at least make some memories whilst being exhausted.
plan something fun for the day and go with it. target can wait. so can the laundry. forever. the laundry can wait forever.