well don't worry about it guys, i haven't had the intranet for like, a whole week. omgeeee, shoot me in my little toe. that's how annoyed it is not to have the dubdubdub. but whatevs. let us talk of important matters.
i have a kindergartner. yes, i know. you're thinking, how does a 13 year old have a kindergartner...well i'm actually 30. i act and sometimes look like a middle schooler, but really i'm a stressed out mom who longs to have her internet functioning.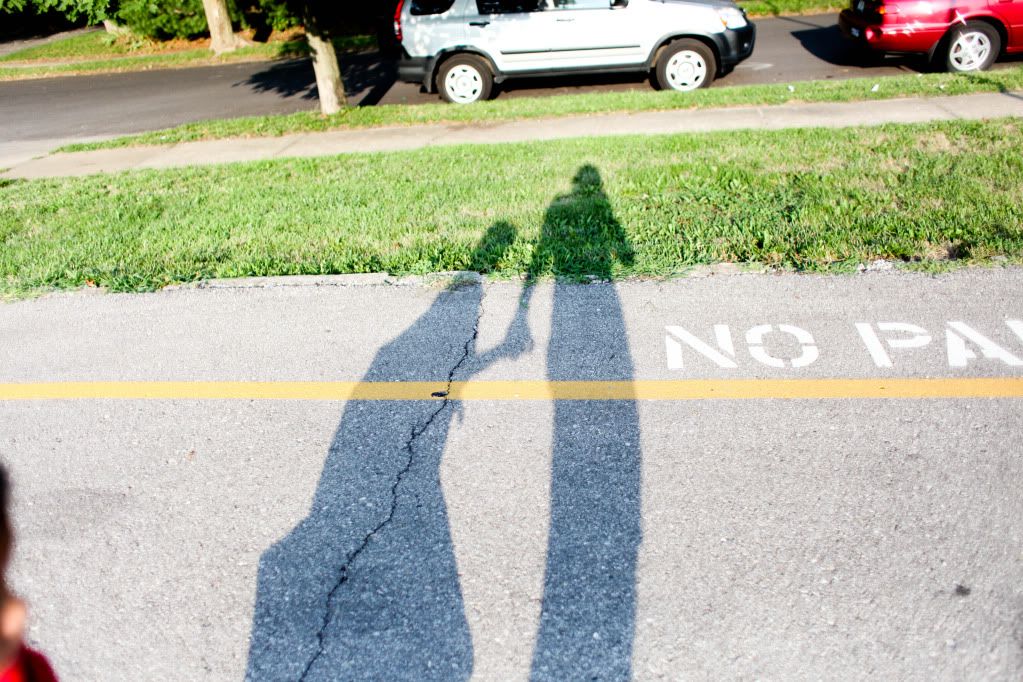 layne was apprehensive about going into school. of course. why would you think otherwise?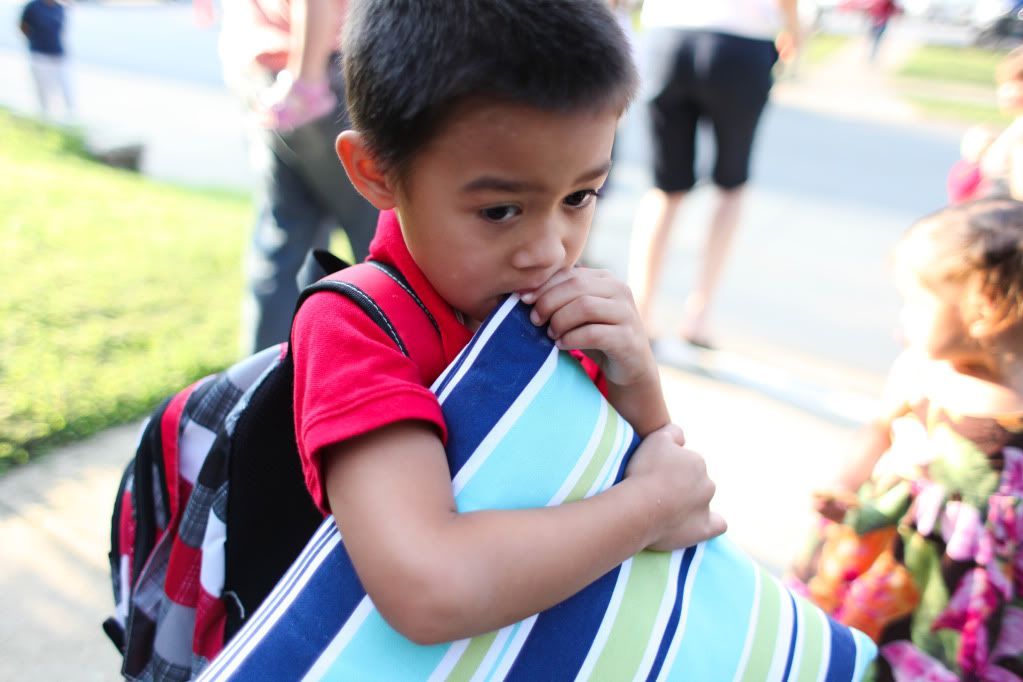 layne went straight to his "hook" because, he enjoys organized living and structure. um, unlike me. so ya, we clash on almost everything.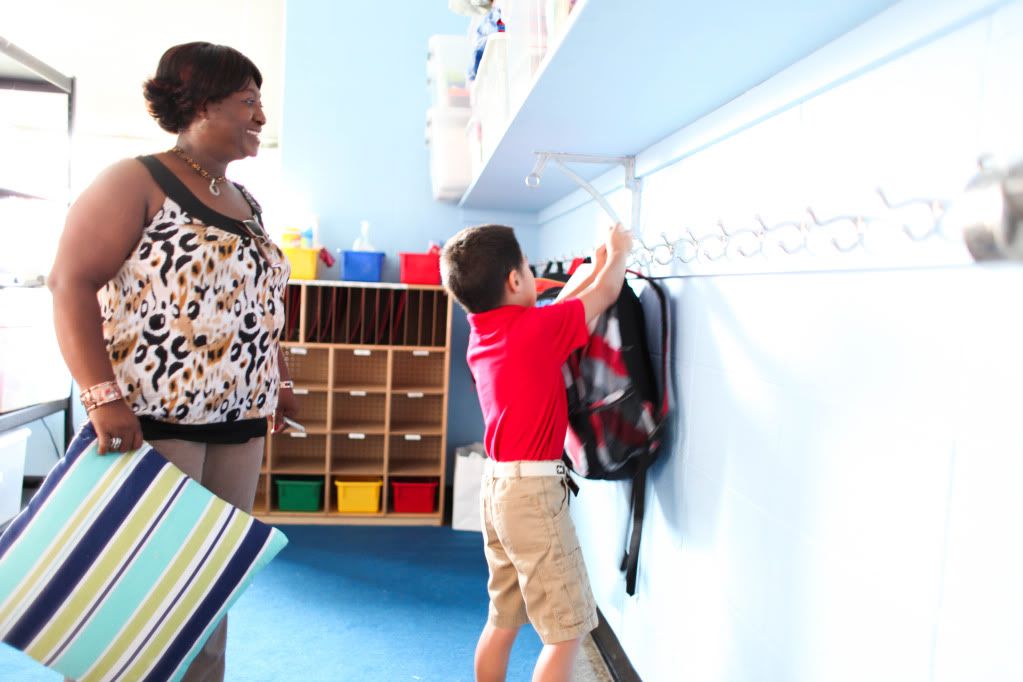 and what are the chances that layne is sitting next to the other asian in the class?
here's layne's work space, because you so wanted to know.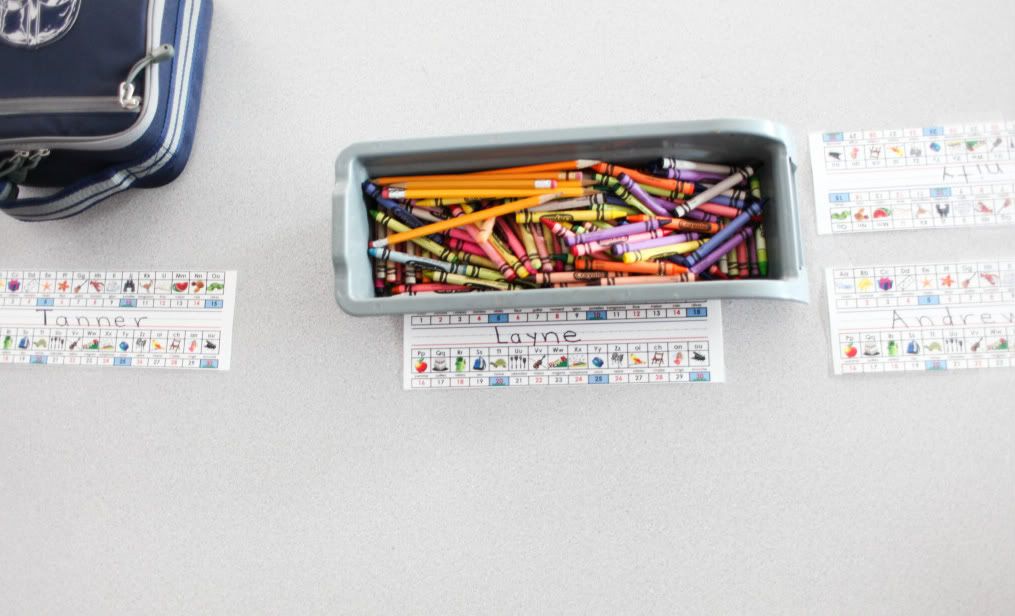 and this is me being reluctant to leave the classroom. i just wanted to be a fly on the wall for a day and see how layne behaves/learns/talks in the classroom. i mean, it's a french school, so i couldn't even understand the teachers. i was all,
um, good luck buddy...i know you'll get it.
insert unsure face by mommy.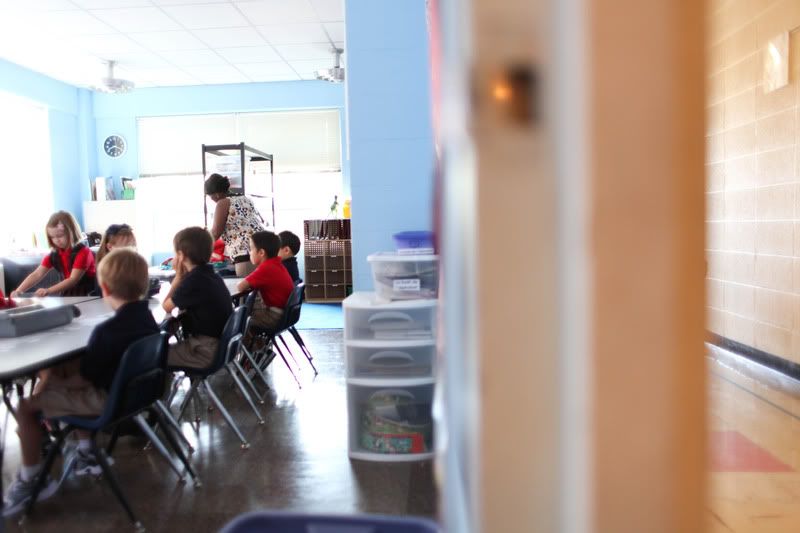 but he loves it. he's getting the language. what a neat opportunity...i mean knowing another language fluently by the time you leave middle school? sign me up! wait, i'm passed middle school. my time has passed. layne, you have more opportunity than i did. that's the way it's supposed to be.
anyshways, i didn't cry. you might think i would. except that layne was ready to go to kindergarten. he's a social butterfly...errr...moth(something more boyish). he loves learning languages. he is smart. he's going to thrive.
that boy's growing up and i love who he's turning into. i mean, i love who he is now too. i'm just going to stop writing now because i'm rambling. maybe i'll cry tonight or something.