so the good people at lee gave me a pair of jeans and asked me to enter this contest where you show your
life in lee
. well i'm not sure they had this post in mind. but for the sake of being honest, this is my life. in your jeans, lee.
something strange has been going on in my heart. it's been a soft subject inside of me for a while now, ever since we discovered
lila couldn't hear
for the first 2 years of her life.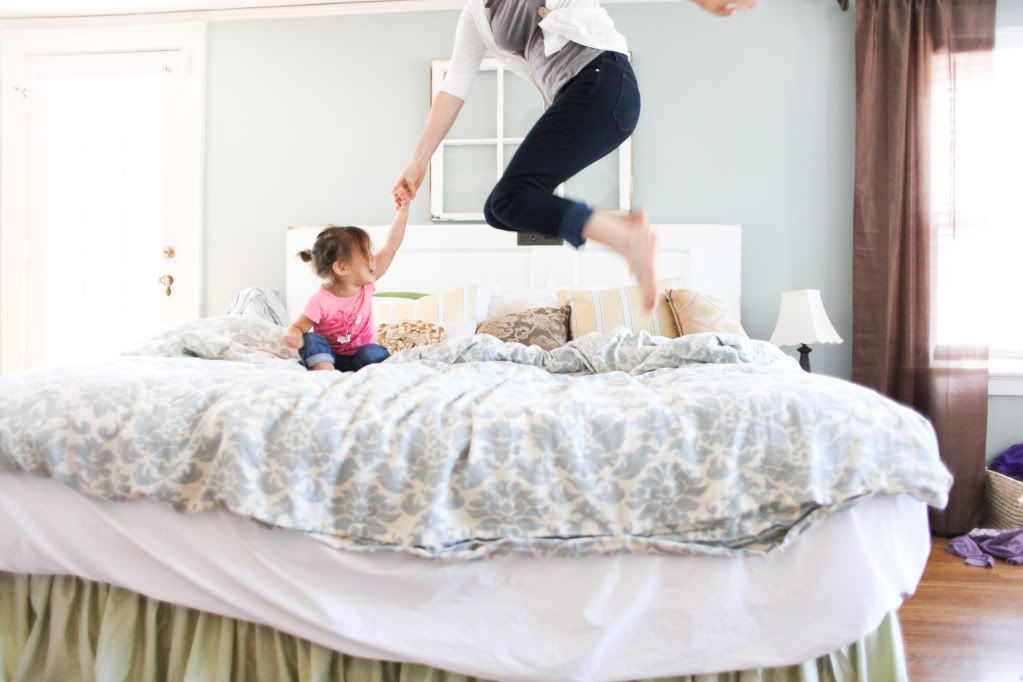 there was a swimmer on TV the other night that was hearing impaired and had a light flash when it was time to jump off the board. it caught my attention immediately. a couple months ago on MTV(no i don't watch that channel!...i mean,sometimes. 16 and pregnant is good, i hear.), they had a show about hearing impaired kids.... their daily life. there was a dancer that was trying out for a professional football team's dance squad. she was asking the other girls to tap her when it was time to start the counts. i cried. she was beautiful, she could dance, she couldn't hear well. she sounded deaf. and she was inspiring.
see it's ok, people overcome hearing loss
, i told myself.
lila can hear now with the help of tubes and, at almost three years old, she is learning to process noises and sounds. it's like she's a newborn in language and processing department. the speech therapist comes twice a week and little by little, lila makes progress. and i learn little by little how to teach lila basic skills like following instructions. sitting still. sounding out. rewarding for even just trying to say words. puzzles. shape sorters. things mothers do with their baby at age one. lila just got stuck in time for a while and couldn't do those things.
this is what our day sounds like:
lila, can you say, elephant?
A-A-ant!
good words, lila! elephant! yay!
when i go to the store and people say,
what's your name little girl?
lila smiles at them and says nothing.
i don't know how to explain to them that she doesn't have words. i don't know how to say, i haven't figured my daughter out yet.
i feel apologetic to children and mothers when she is aggressive with her peers sometimes. do i say, oh i'm sorry! lila couldn't hear for a long time and so to get what she wanted, she was aggressive. it's now become a part of her behavior, even though she can hear at this point. why are you looking at me all confused?. side note: aggressive behavior has MAJORLY decreased since she's learned more words.
then there's other things. hmm, i don't know what classroom to put her in at church.with the babies who don't talk? with the older kids who are potty trained and she's not? how do i potty train her when she can't talk?
i worry about talking to the teacher when she goes to mother's day out in the fall. will they be annoyed with her? that question makes me cry as i type it out.
lila and i have lots of fun together. she is delightlful. always smiling and very happy most of the time. but she is also my challenge.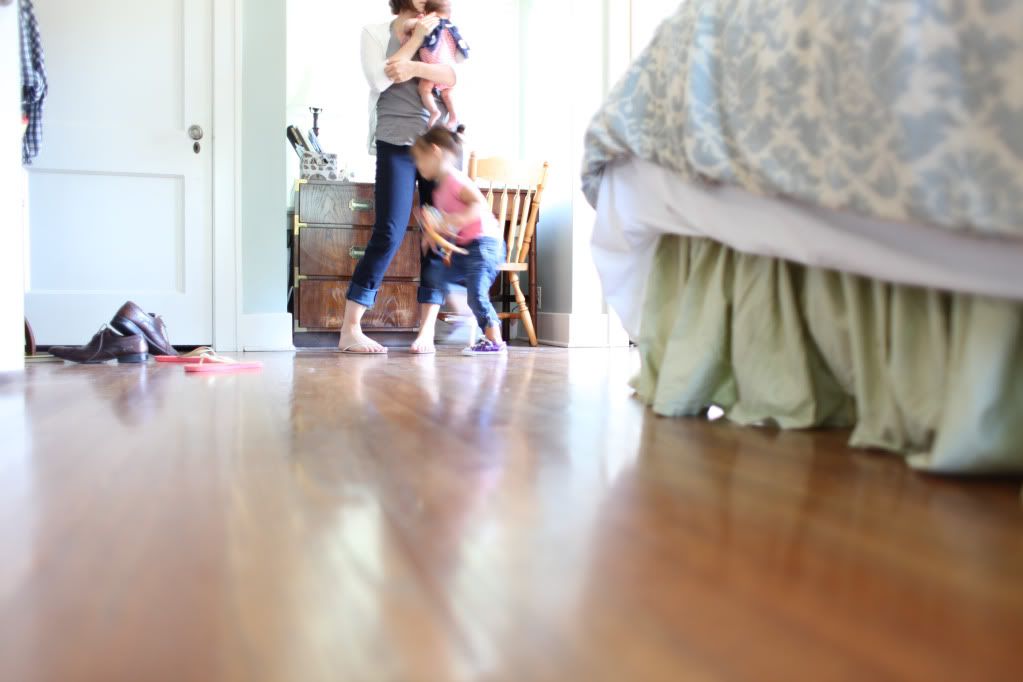 and we are in the process of getting her evaluated for a sensory disorder too. she has some weird quirks, like tearing paper into tiny pieces and constantly rearranging things, along with her language delay. is it autism? i doubt it... but i don't know. i mean, don't worry, i've over-googled it. but i'm sick of just
wait and see.
so we have become very active in figuring her out. whatever it is, i want to catch it while she's little to help her move forward.
so to describe lila for you:
on one end,
she can not be left unsupervised anywhere.
she wanders away.
if the front door isn't locked, she'll try and get out.
can't find her? she's on top of the table smearing yogurt everywhere, don't worry about it.
or maybe she's putting necklaces in the toilet.
why are all the books off the shelves? oh, lila put every single book under the table.
why are there no books in her room? she has torn up each and every one. since she stays up late, she has a lot of time on her hands.
and on the other end,
she could also be snuggling with daddy.
dancing to any sort of music.
dressing up in my clothes.
hugging penelope.
singing her version of ABC's or twinkle twinkle.
doing my hair. wait, messing up my hair.
playing on my iphone. she's brilliant at it.
having a conversation with layne, including inflections and laughing at her own jokes. of course, we don't understand her...but it's really sweet to watch.
so i'm at a tender place with lila. i cry sometimes at night in frustration because i don't know how to help her. wait, what i mean is, i actually can't help her with some things. she just has to learn. and that's hard to watch your baby struggle through things that seem normal for other kids. it's a difficult thing when you realize you just aren't in control.
i do know that i love her and that she is a treasure. whether she will make progress or not. she is our sweet lila. God gave her to us for a reason and we are thankful. challenged and thankful. in my lee jeans.