this is what happens when
3 besties
get together.
3 besties
and 11 and 1/2 kids. i guess our families have grown quite a bit over the years. it's a zoo.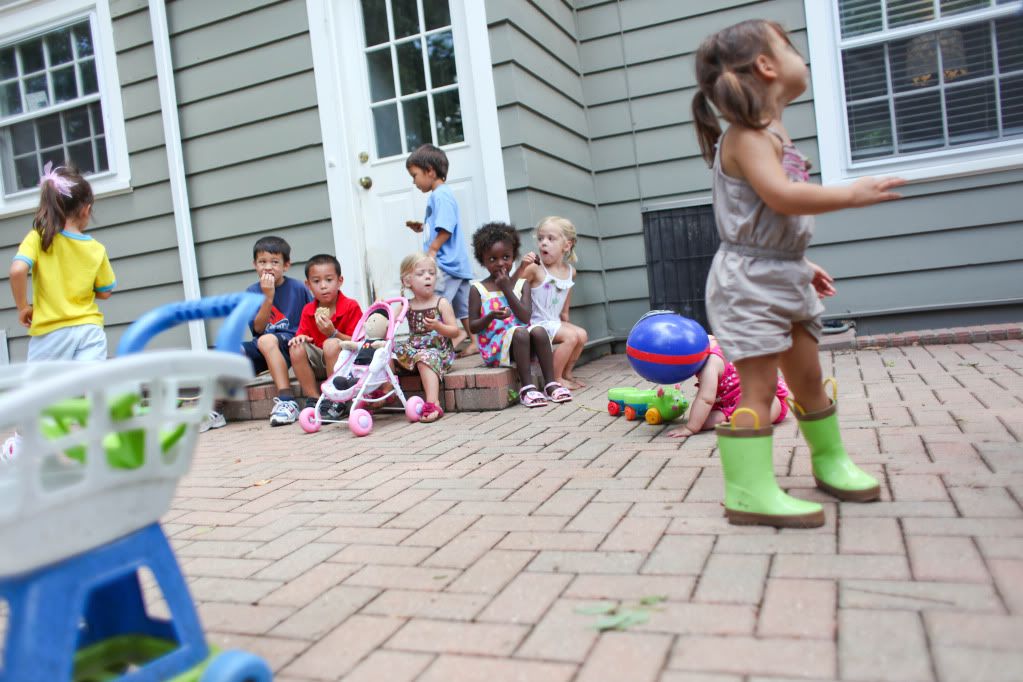 (there are so many hilarious things going on in this picture. namely, a baby with a too-heavy helmet on)
what happened to those carefree college days when alls i worried about was feeding the stray cat under the porch in emporia (em and hannah told me to stop "feeding the ugly stray because emily can't stop sneezing".
of course i'll stop. i don't want your allergies flaring up
, i said with concern.
well a couple days later, em's class got out early and she walked in on me and the cat laying on the couch. kind of spooning. OK FINE, the cat was laying on my chest and we were watching TV. but that's as far as it went. i'm all,
cat...this is awkward...i think you should go
.) longest parenthetical sentence ever.
TANGENT. sorry.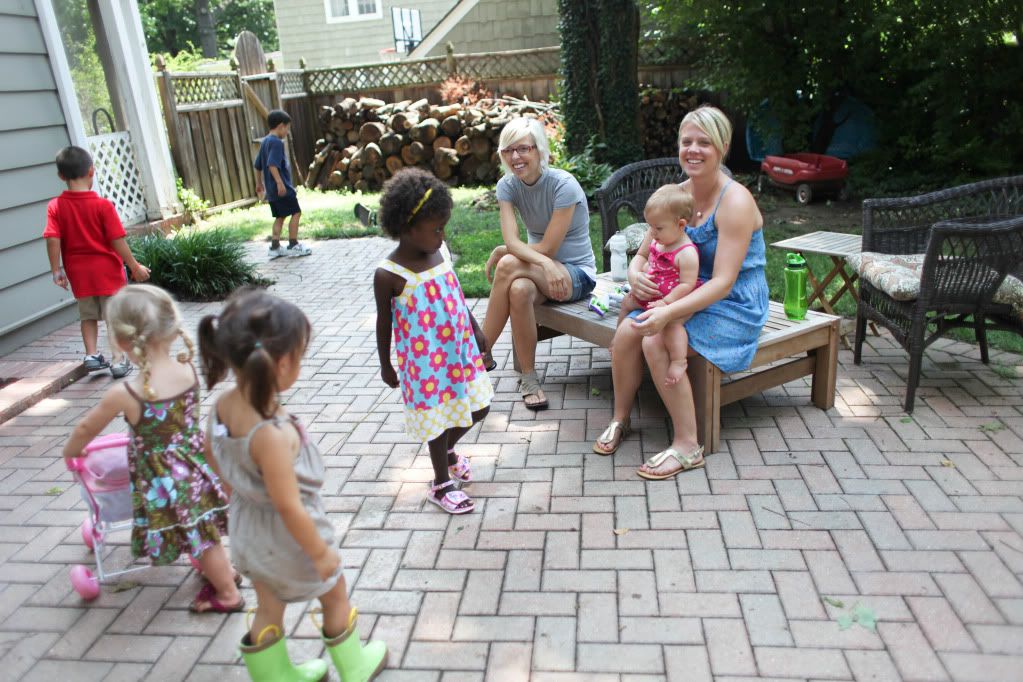 so now when we hang our conversations are like:
so how are y...oh hang on elsa needs yet another piece of pizza
.(that girl can eat! and mosquitos love to eat her forehead. sorry, elsa. my backyard is a crazy mosquito festival.)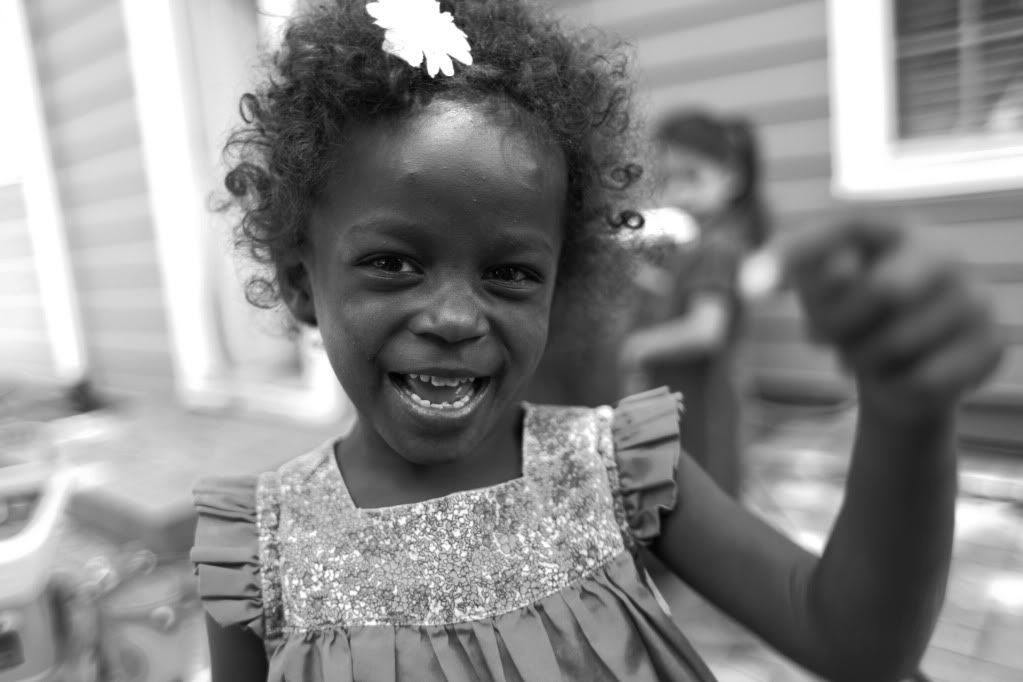 so like i was saying, what's new with....
MOM! i need more dwinnnnnnk.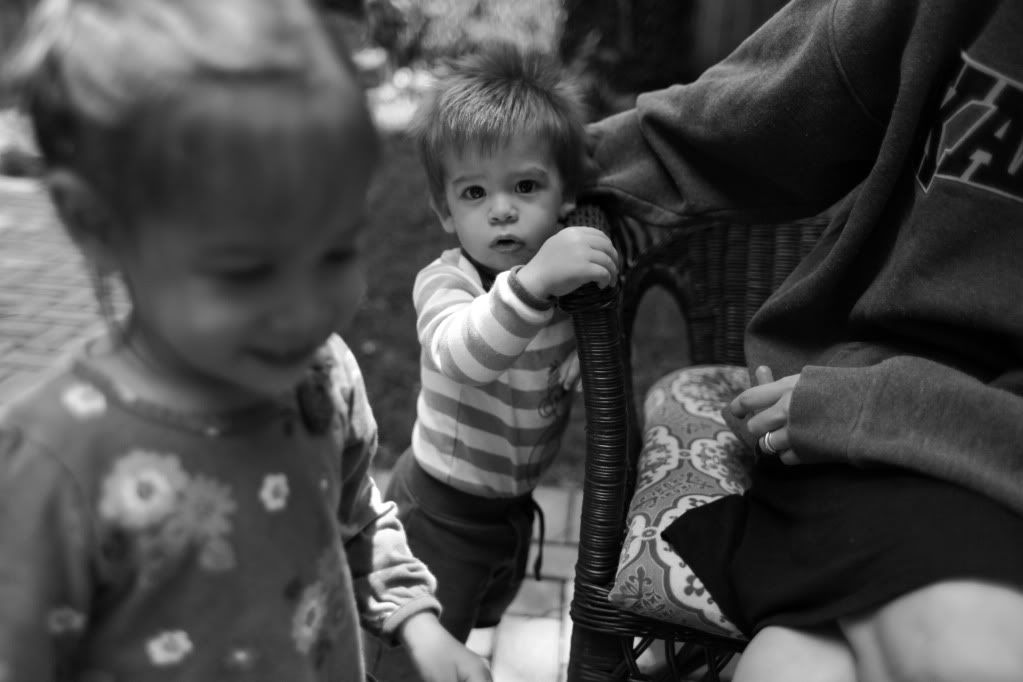 so how's your mom...
well ...oh gosh, hadley has a rash. do you have poison ivy out there? do you have hydrocortizone cream?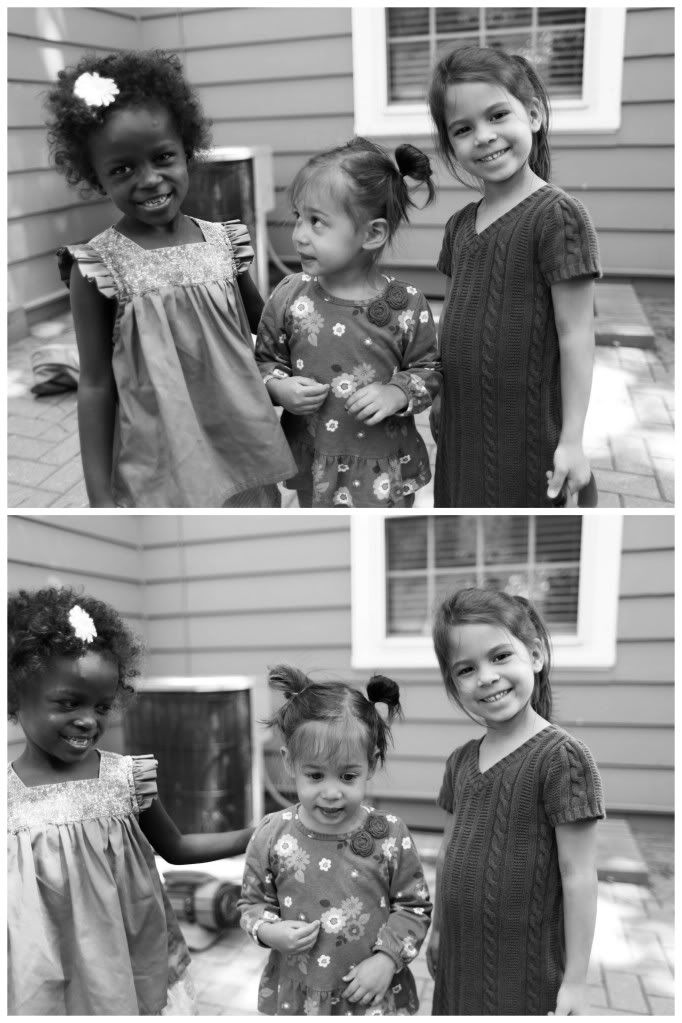 (this is funny because lila and elsa are checking eachother out. they didn't know quite what to think of one another! and also because hadley is such a little poser.)
so anyway, how are you feeli...
ewww layne has a bloody nose. it's on the pillow! grosssssss....
when are you heading ba...
(crying)blaaaaaaa....mom...hadley won't share the helmet....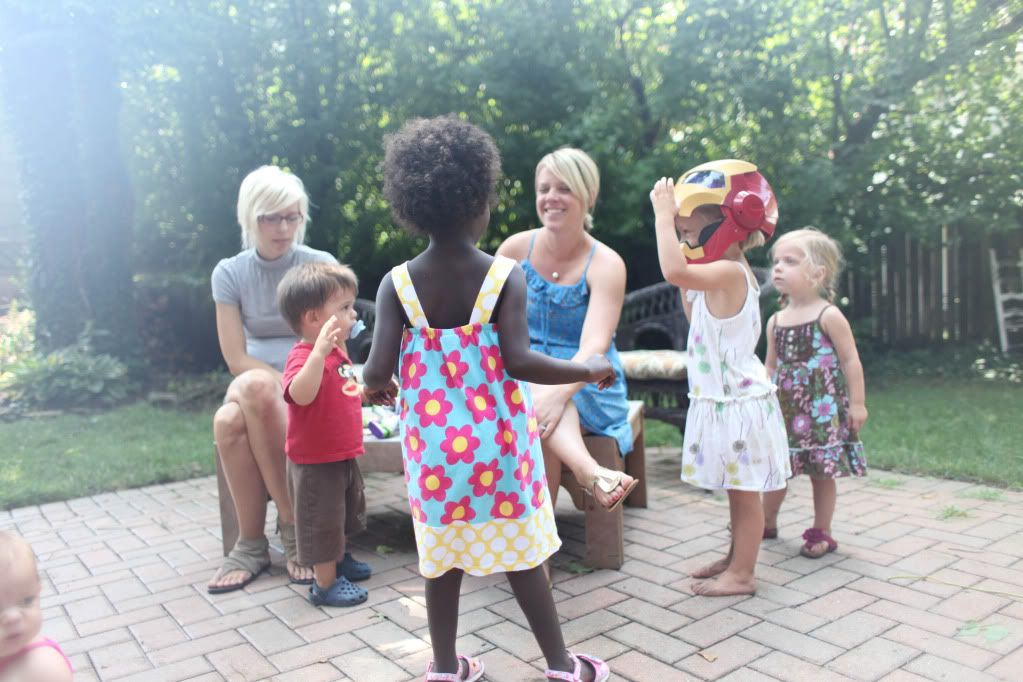 hannah had the brilliant idea of just getting together over breakfast so we could have uninterrupted conversations. just us. no kids. and ashley our other bestie, who has no kids (and no blog...for shame!) but i think she has a dog. we can look at pictures of her dog and tell her they look just like her. kidding ashley. this is my passive aggressive way of telling you to have a baby.