so i mean, layne is
f i v e
. which is wierd because i just had him. wait, no, that was 5 years ago. he is hilarious and smart and challenges me in ways i would have never thought possible. and i love him for it. my prayer is that he experiences the Gospel in a tangible way. that he is a strong man of God. a leader.
(layne and his cousin mia)
we did a tandem birthday...the boys were born one day apart. sharing is caring, boys.
let's talk decor: have you seen this
ivy festival before
? oh yes you have. but now let's think vintage baseball overload. think, my pregnant sister,
audrey
, is out of control and basically did everything for the party. i just nodded my head and tried not to get yelled at. ok, she's going to yell at me for writing that.
for instance, she painted these signs by hand, no stencil.
ridiculous
you say to yourself. she should sell these, no? but alas, she will not. she doesn't make 20 of anything. she makes one. and moves on. she's a creative bird and you must not cage her.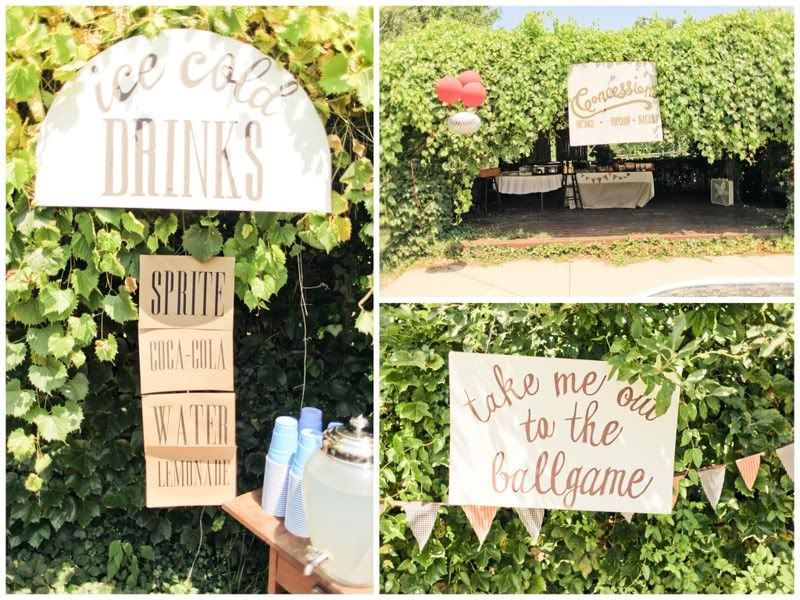 and again. amazon.com was our friend. buy me some peanuts and craaaaaaacker jacks...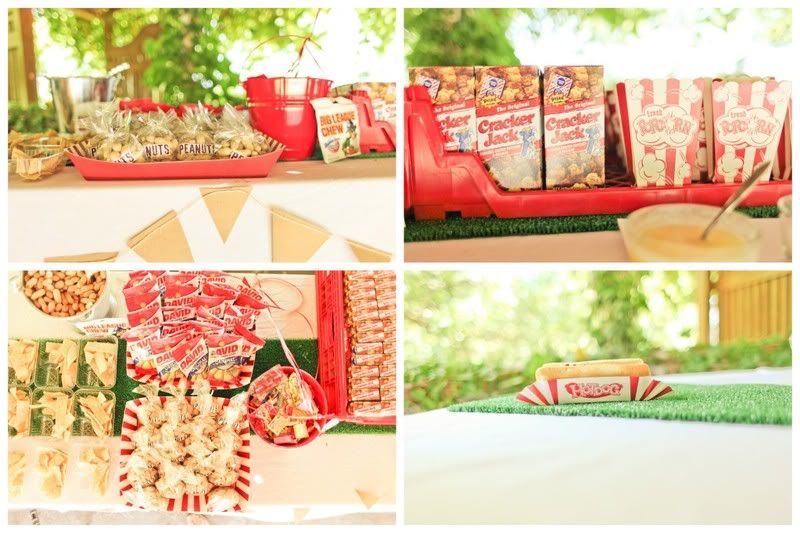 my mom decorated the cookies..so cute huh? and
emily
painstakingly bagged them and tied ribbon around them. she got arthritis from this task. and also diabetes.
anyway, kind of overboard, but i mean, way fun. nato was like,
what's the budget again
? um, i don't even know what the budget is. really, i don't. audrey just keeps buying things. go with it. excpet i couldn't go with the helium machine she bought. that was a little much. so i chastised her severely and she took it back. a helium machine? who does that.
the table runner is AstroTurf i got at the hardware store. cheap and cute.
the containers for popcorn and the hotdog holders were from hobby lobby. technically they were for a carnival party but we thought they were vintage and cute.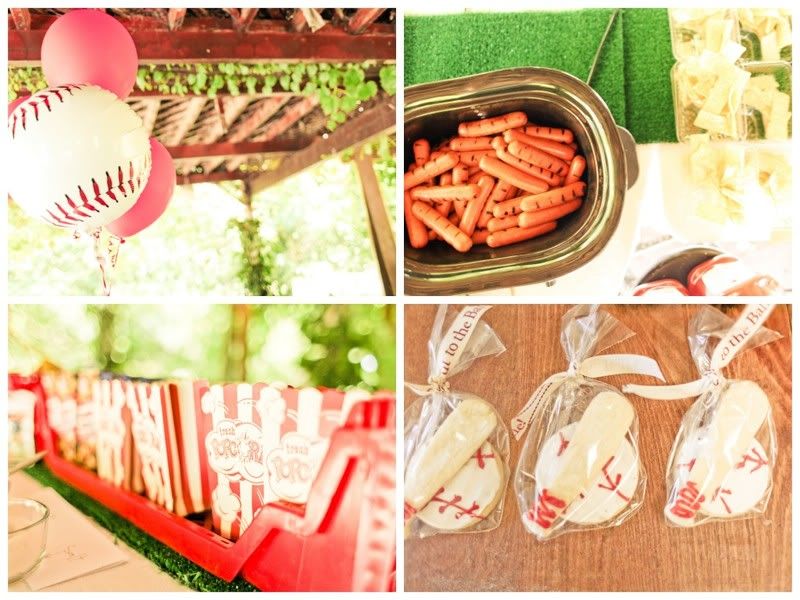 we served hot dogs for a hot day. 106 degrees is HOT and that will make a lady cuss. it was a very sweaty situation, for everyone. and it's not like i'm going to get in the pool. in my G-string. my american flag G-effing-string. not really.i never had a G-string. but if i did, it would be patriotic because i love america.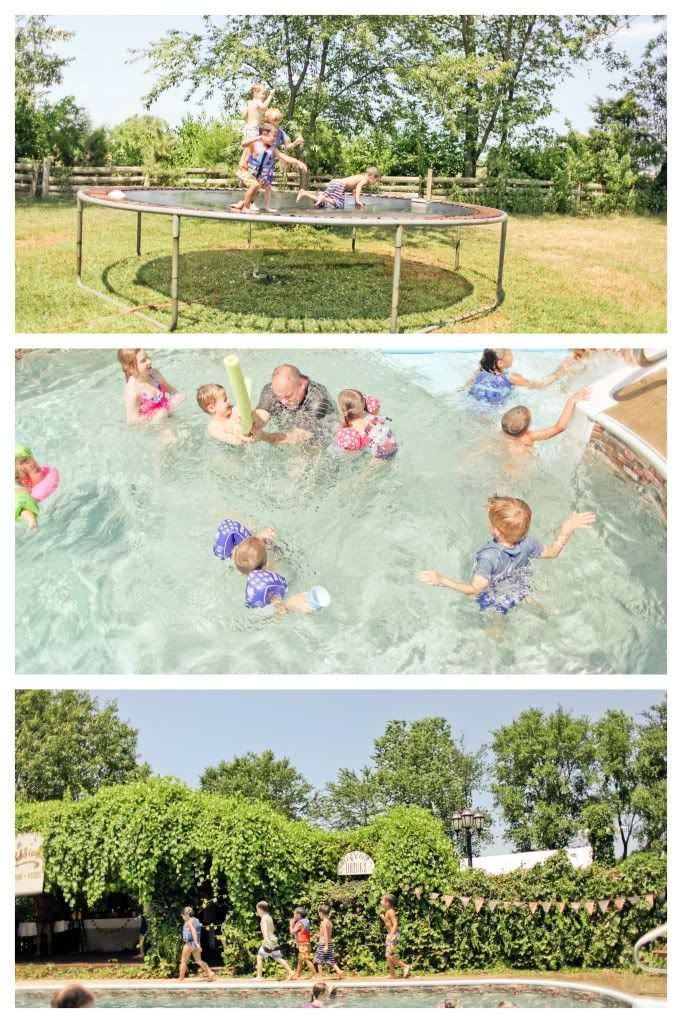 let's play
jump on the
wet trampoline with no pad around the edge
... a pad? that would be too safe. don't land on the rusty springs, kids! that's a fun game with real consequences called TETANUS.
of course another fun game is called,
grandpa throws everyone in the pool
. including a kid who didn't know how to swim. but he was fine. he actually could swim a little, apparently.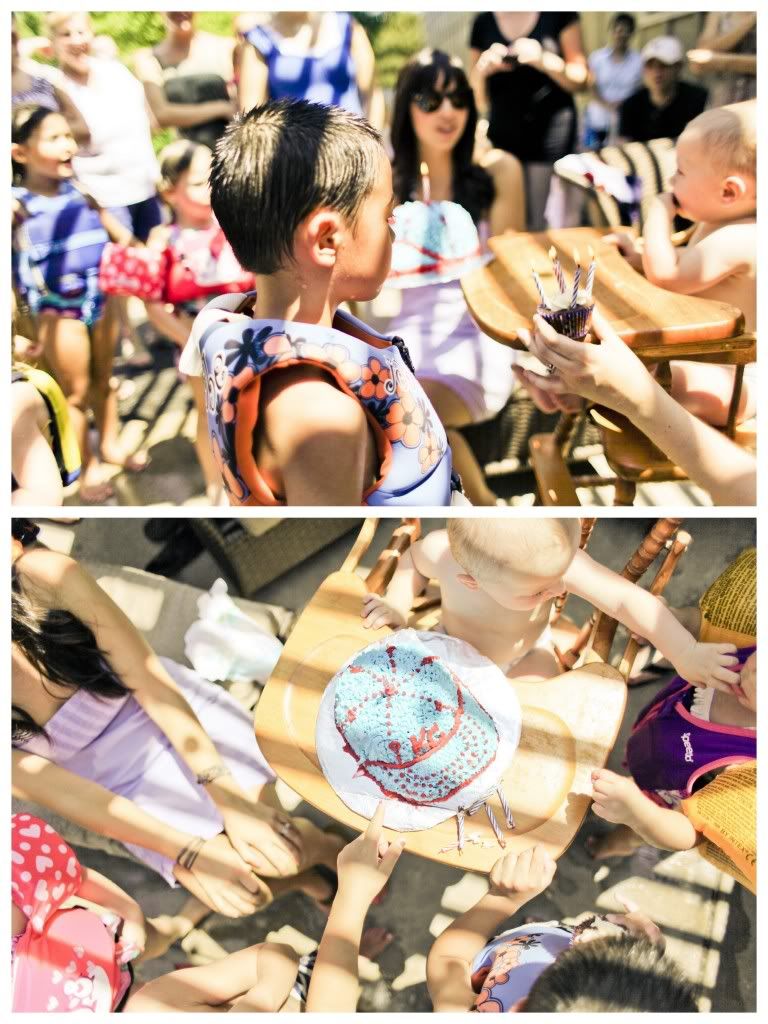 now george had a fun cake that my sis painstakingly hand crafted as a royals baseball cap. genius i tell you. what did layne get? ummm, a cupcake with 5 candles in it. whatevs. he ate all the icing off of george's cake anyway. well i guess, as you can see, all the kids had their hands in the cake and george was feeding lila. germ festival? absolutely. build those immunities.
and lastly,in the midst of the chaos of the party, lila walked from the back of the house to the front of the house on the hot concrete... unattended and burned the bottoms of her feet. she was hysterical and i felt terrible and tried not to cry when i was consoling her. we took her to urgent care, because you never know with burns... they could be mild or terrible. so ya, she has 1st degree and 1 second degree burn. ugggggg. the good news is, she is walking, running, playing and doing fine today. just has to wear socks all the time. buying swimming shoes tomorrow. lesson learned. mother of the year, that's not me.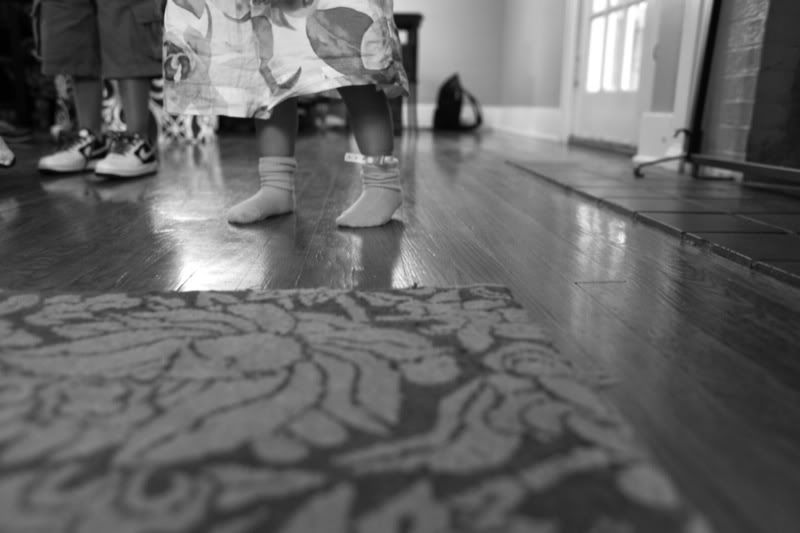 so ya. crazy weekend. happy birthday buddy!
go here to see more pics of the baseball party on
audrey's blog.
thanks auj, you rocked this party. you too zach. you're a work horse.