emily
is my best friend. we met in high school. we went to college together. we have a lot of funny memories together and some sad ones too. but saturday night was one of my faves in the memory bucket. yes, i made that up: memory bucket. don't google it because i don't know what you'll find. probably a dumb craft.
anyways, here are the details in pictures of emily's 30th anthropologie-inspired, rustic birthday party that
chelsea
and i planned. but had lots of help from lots of people to pull it off. especially keith, her husband who asked us to plan the party and also funded it. sorry, i only emailed you twice for your input. woopsies.
the invite: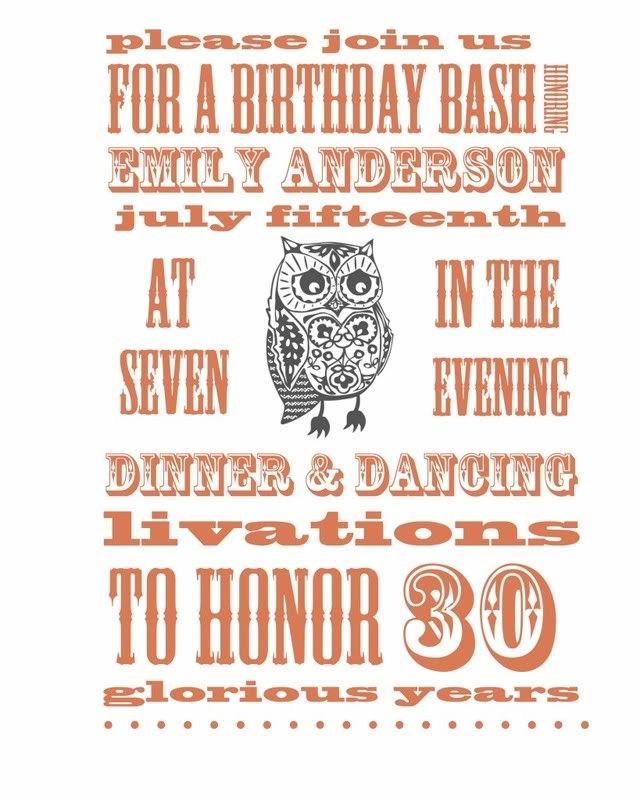 inside this ivy festival was the dinner table.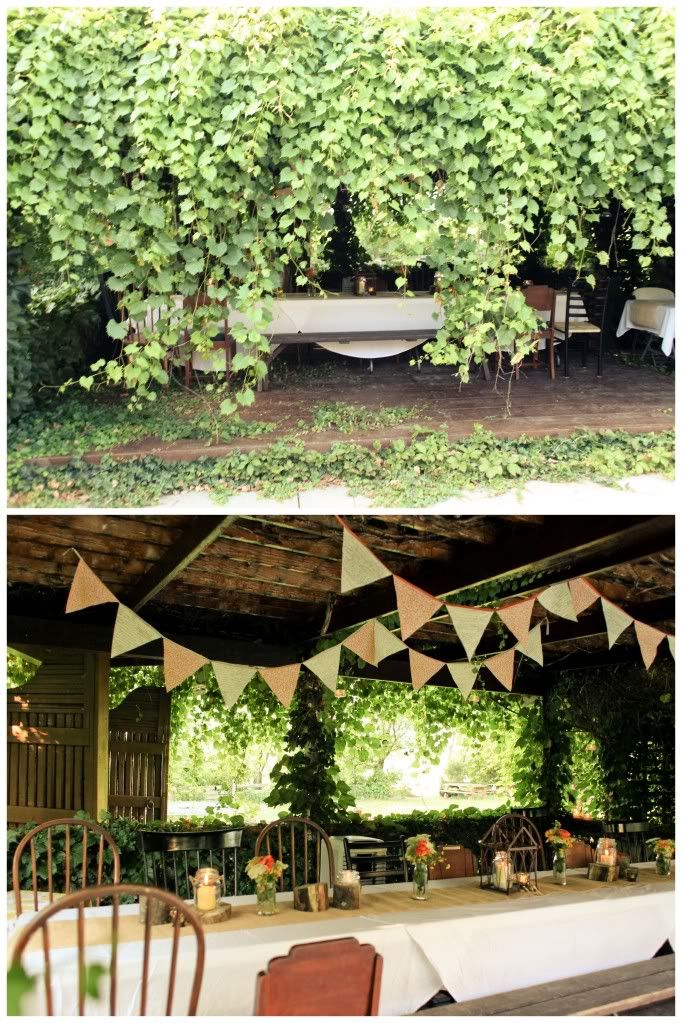 and the table setting: stumps, jars, wild flowers, candles...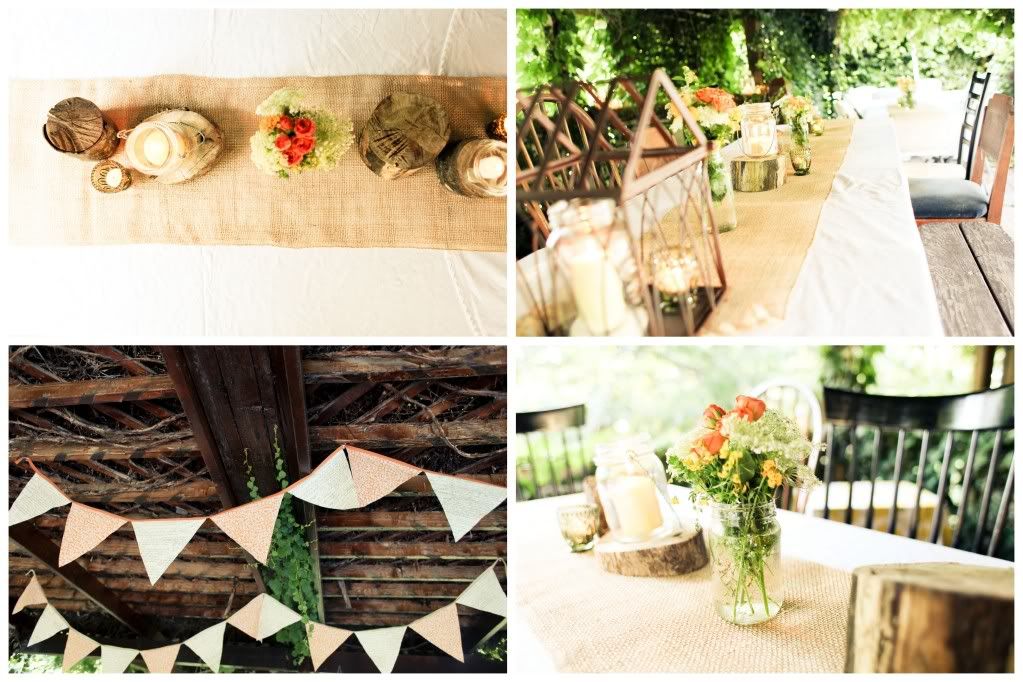 how cute are those pennants chelsea made?
and props to nato for cutting the wood stumps with his chainsaw in the 100 degree heat.
cupcakes on stumps. how is that not classy, i ask you?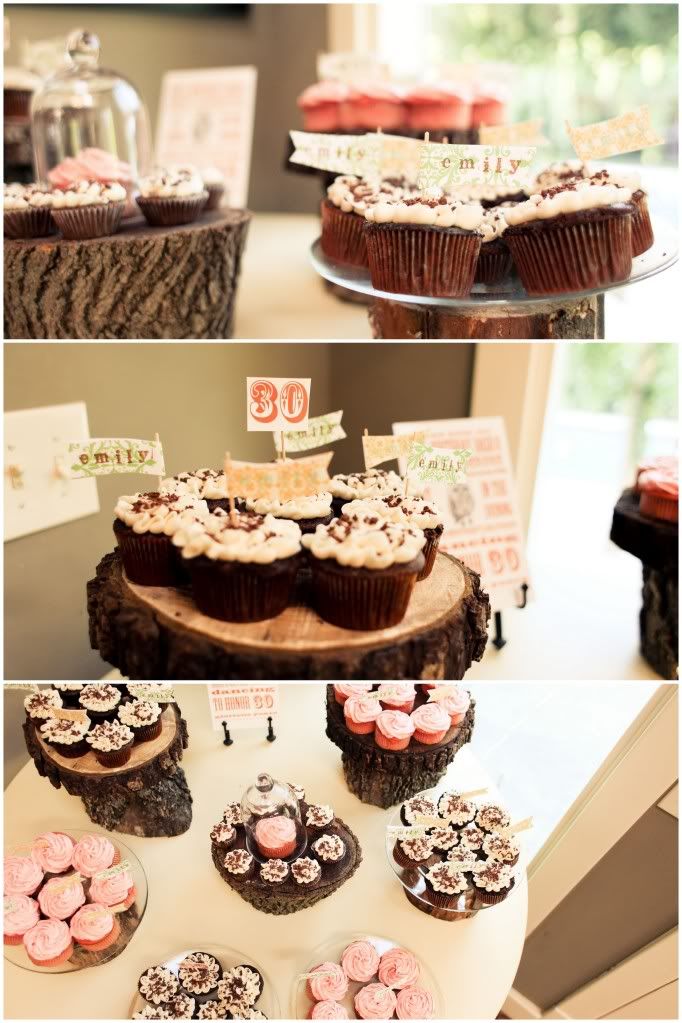 but really, tree stump cake platters. toats adorbs. emily hates it when i say toats adorbs. but i am joking. she says people don't know you're kidding and it's stupid. toats whatevs, emily.
hannah
made that cute banner. she admitted to me that she has a cricuit cutter. what? brat, i want one.
and my mom made her famous strawberry cupcakes. ok and my mom made a lot of the food. ok, she made basically all of it. because she is awesome. and because she loves emily. did i mention that this was at her house? awesome.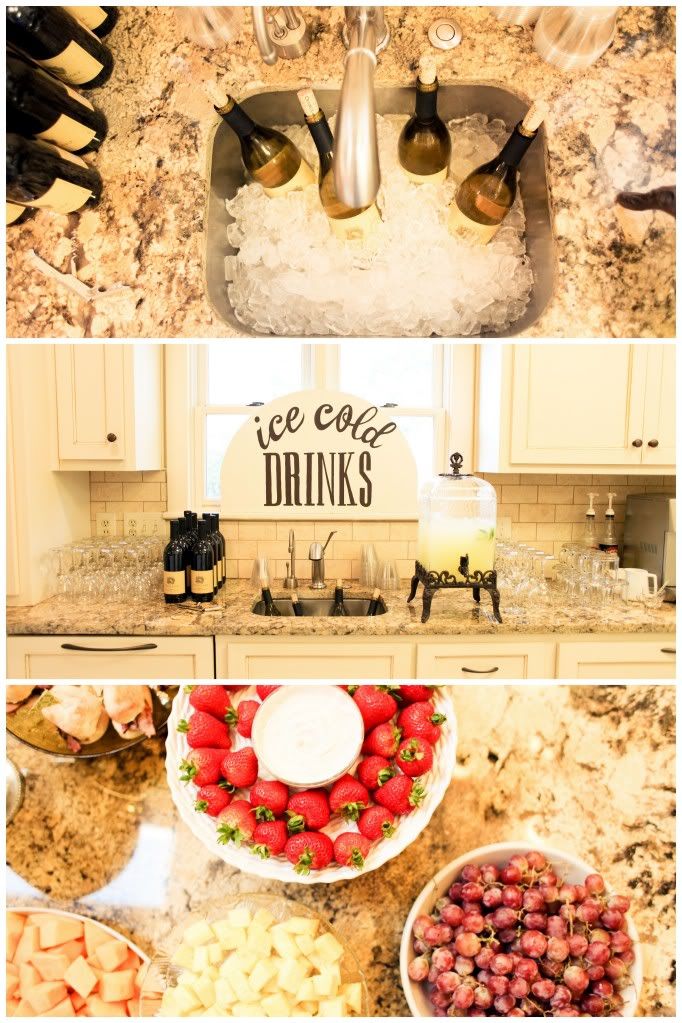 audrey also helped with the party. and she hand wrote this "ice cold drinks" sign...for our boys' baseball party next week.but it's too cute not to leave up all the time.
party favors and guest book:
we had everyone take a polaroid picture(actually a fuji instax) and put it in the guest book with a little birthday wish.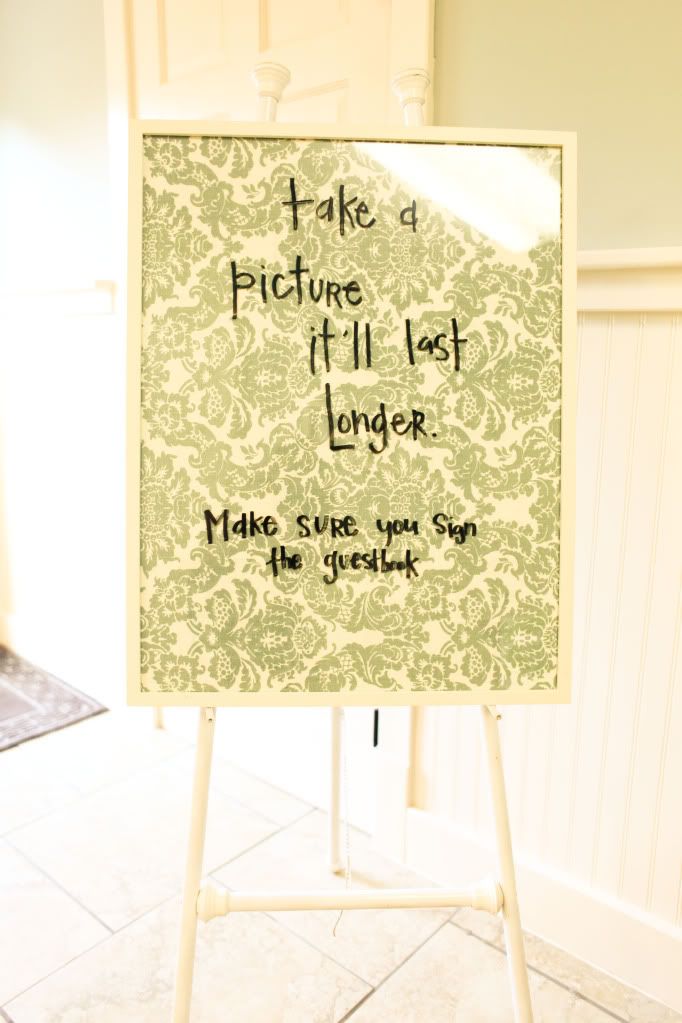 this is a framed piece of fabric and we wrote on the glass with dry erase marker. you know i'm obsessed with
dry erase markers
.
penelope also helped get stuff done. i mean, she was more like cheering us on with her bald head. little turtle. but how much does my dad's hair and her hair look the same?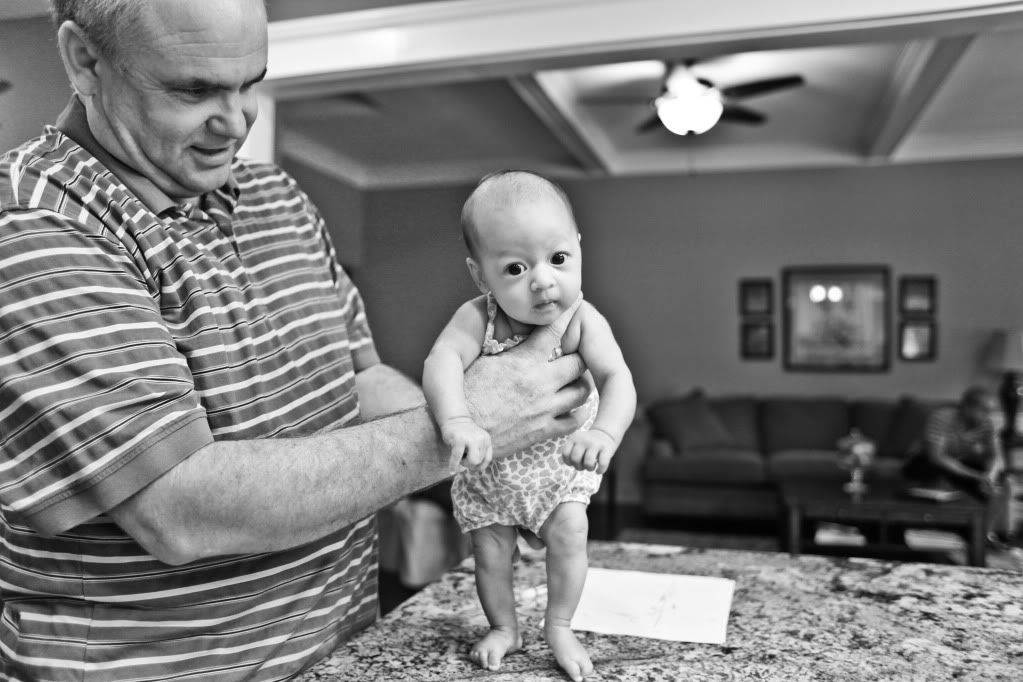 moving on, there was a little dance party. mostly people were too timid to get on the dance floor. i deleted most pictures of myself as i am pretend pole dancing in most of them and got 3 splinters. someone needs to sand that post, mkay?. i could't really do most of my moves correctly because i was wearing a mom-dress. literally. i was wearing my mom's dress because none of my clothes fit. enjoy this low-quality photo as proof.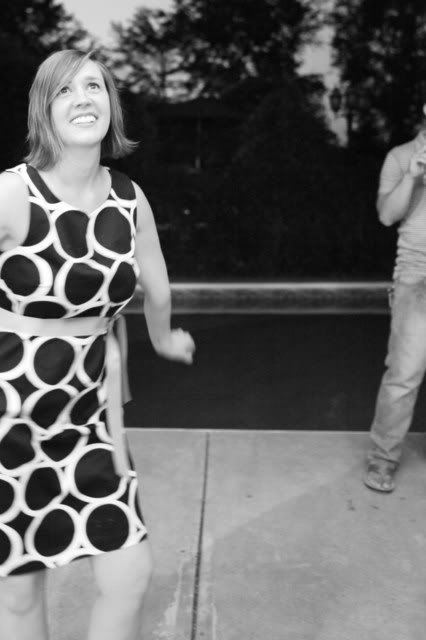 please enjoy emily's dance moves. and jen's too. amazing.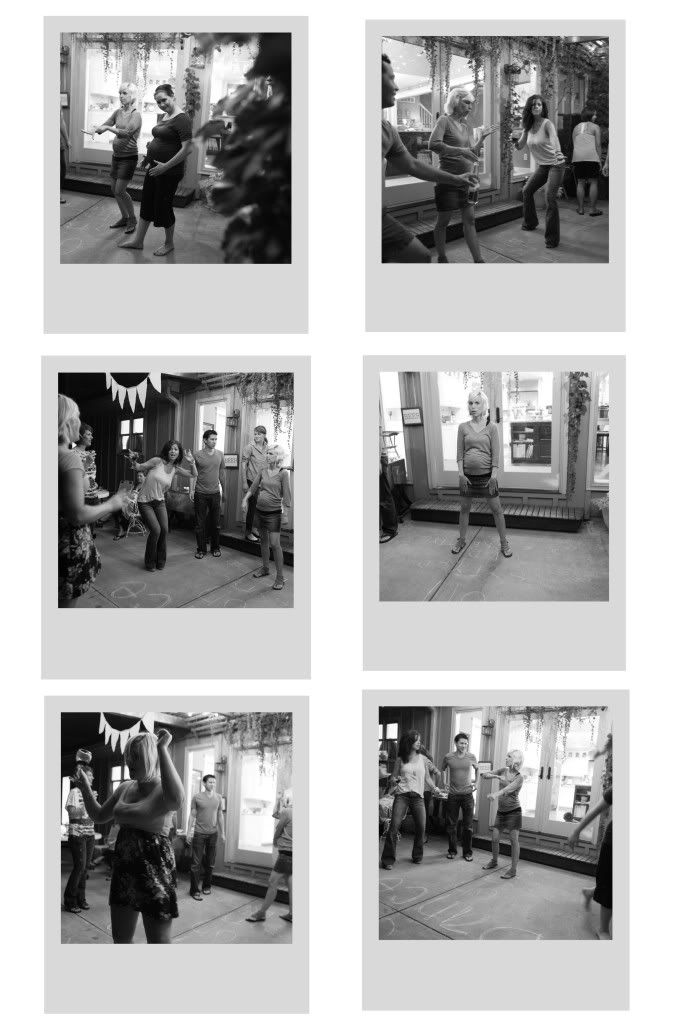 it was good to have all the besties back together again for this momentous occasion.
we're all married fellas... you missed out on our mom-hottness. and ya, i know what you're thinking: how do i get ashley's arms? alls you have to do is train professionally for triathlons. her body is rude. toats jeal.
'twas a glorious and fun night. all because em was born 30 years ago.
happy birthday, emily.
linking up at: