there are some months of the year that are nutty mcNutterson. july is this month for us. for some reason, every day and night of the month is jam packed with something we need to do. so i've been on a party planning spree. bear with me. my blog will not be like this forever. i have lots of other things i want to talk about. but for now, this is a reflection of my life. all i do is party. smoke drugs and party. ok, no. just party. mom-style.
anyshways, i've known
ashley
for a couple years now. she actually introduced me to "toats adorbs". this took our friendship to a new level. for instance, i know that when i say
that's adorbs
. she'll respond,
TOATS.
you can't put a pricetag on things like that. and i love her. she is generous and genuine and kind. and she borrowed my deodorant one time. because we are at that level, mkay?
but really, we were so excited to celebrate baby zion... they adopted him and i truly am obsessed with this nugget of love. so much so, i have arranged for penelope and zion to get their marriage on in like, 25 years.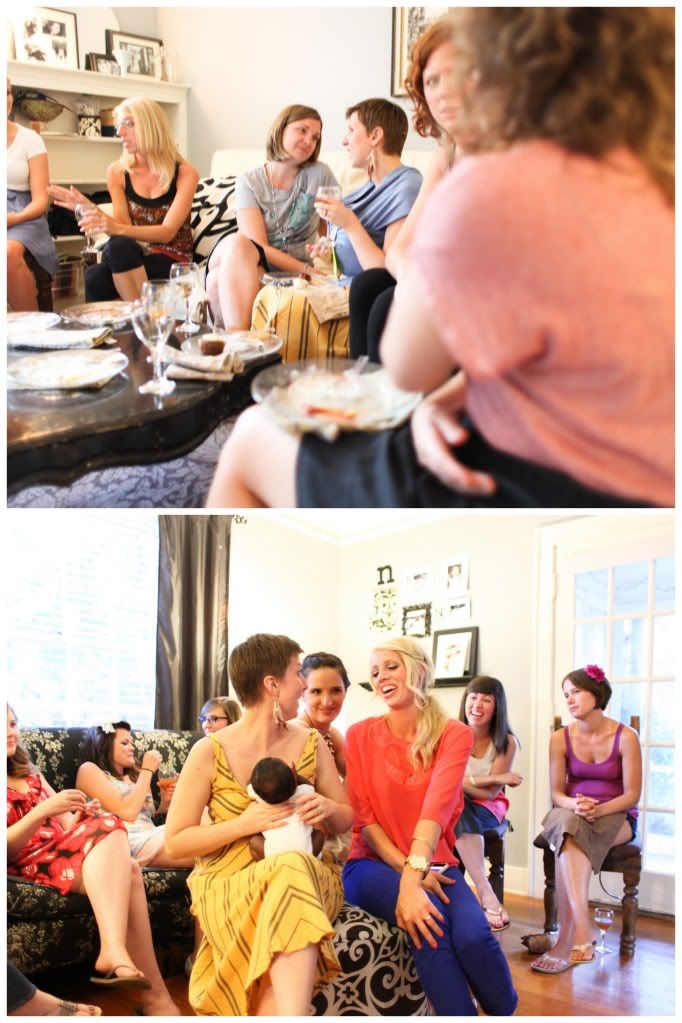 so you might want to go to
their blog
to read more about their adoption process. it's pretty incredible. oh, also, did i mention she and her husband are amazing photographers? ok, the cat is out of the bag...they are. prepare your heart.
vintage baby shower details:
maria
collects all things vintage, so all these blocks and vintage toys and what-nots are from her personal collection. can you even believe that high chair? in love.
those are
chalboard platters
i made from the dollar store.
and we had people bring a book to write a sweet note to baby zion. he'll have those little notes for a long time.
the table runner was a vintage striped sheet and do you love these vases with buttons in them. so cute.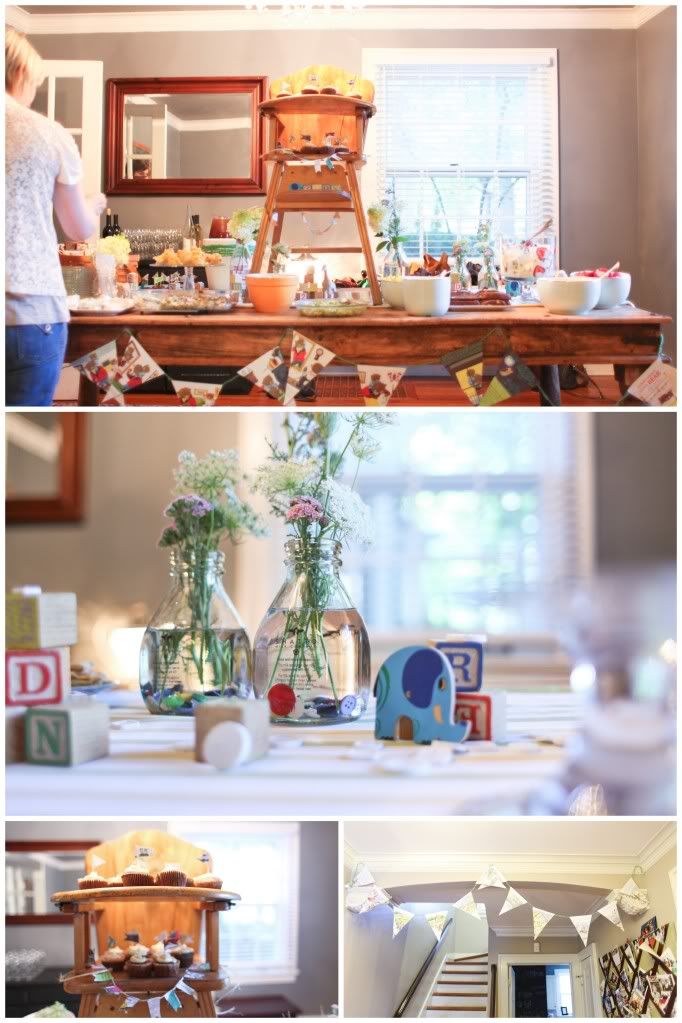 i made the pennants out of those vintage looking children's books...golden books and some yarn. which was
erica's
fabulous idea. booya. and erica made some adorable peanut butter button cookies for favors, i'm hoping she took some pics because they were gone before i could get some.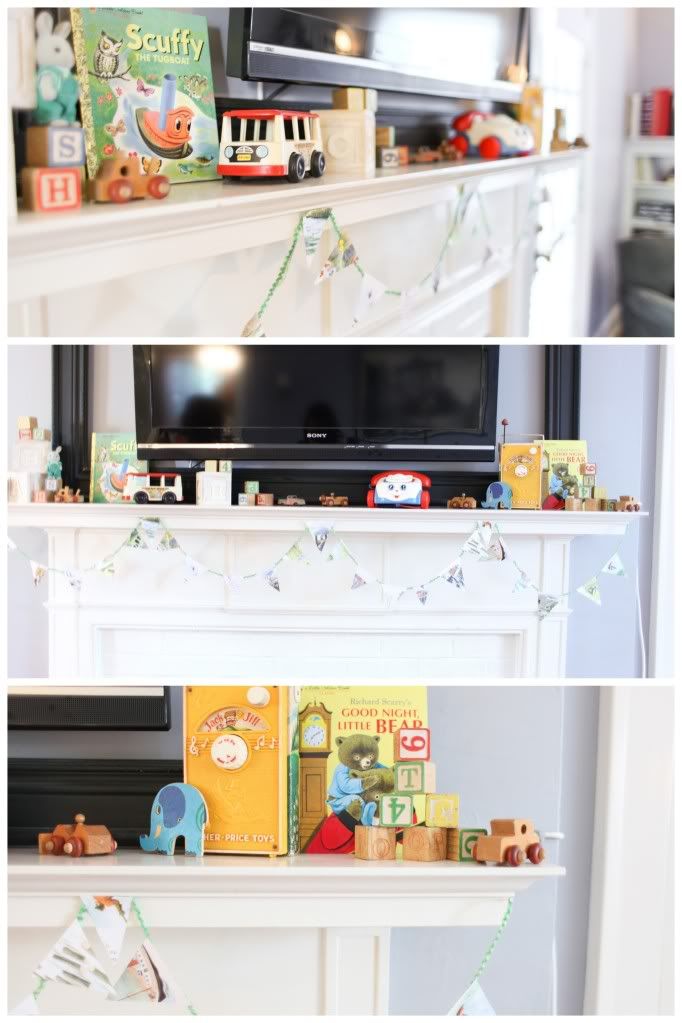 nothing says vintage like old school toys sitting next to a flatscreen tv. wait, what?
so here's a cute little idea:
i made
rachel
dig in the bag for an hour to find matching animal shapes for little animal cookie sandwiches.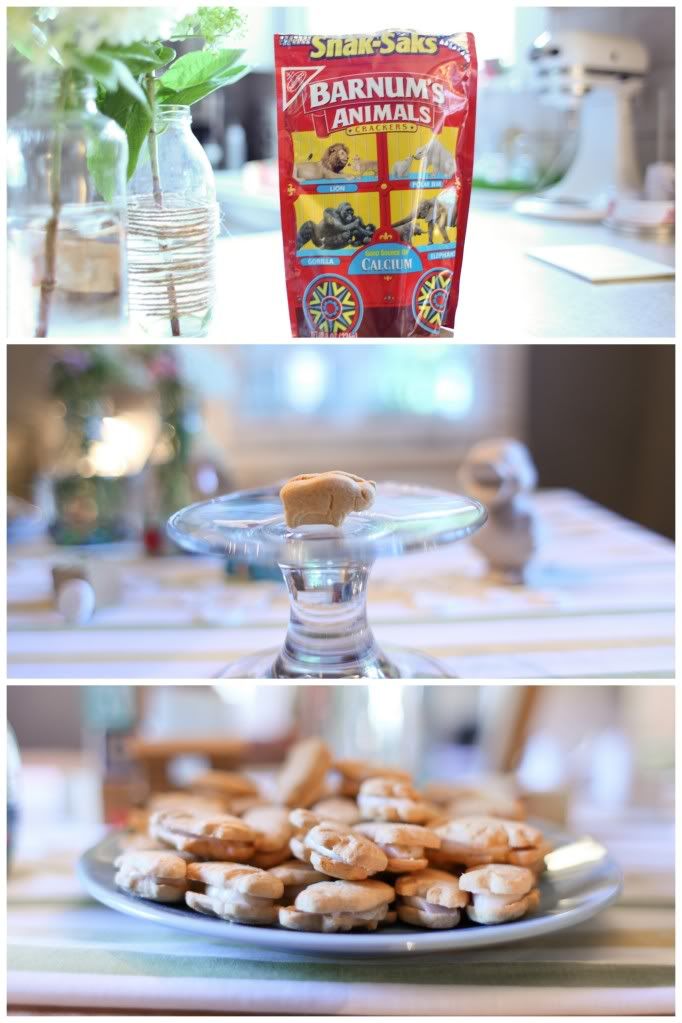 you just fill the middle with buttercream leftover from your cupcakes. and they were delish. oh yes they were.and easy!
thank you erica, maria, and rachel for all your hard work on this shower. i know ashley felt special.