ok so martha stewart says to never buy caramel.
it's so simple
she says. but i don't know...mar-mar makes her own marshmallows too. people like that are untrustworthy and are probably aliens, so i just don't believe her. plus, as per usual i find a loop hole in making caramel because loopholes are my spiritual gift.
and also my other spiritual gift is getting mesquito bites. but whatevs.
anyway, i believe my mother did this little trick-a-roo last year and i was like...
gawwww, that's so smart and easy. 'cuz alls you do is boil the can for 2 hours.
truly, remove the label from sweetened condensed milk, put in a large pot and boil. for 2 hours with the lid on. now you will read on the mighty intranet never to do this. why? because if you don't keep the water over the top, it will explode. like shoot up and kill you or something. so ya, keep the water over the can...OR DIE making caramel!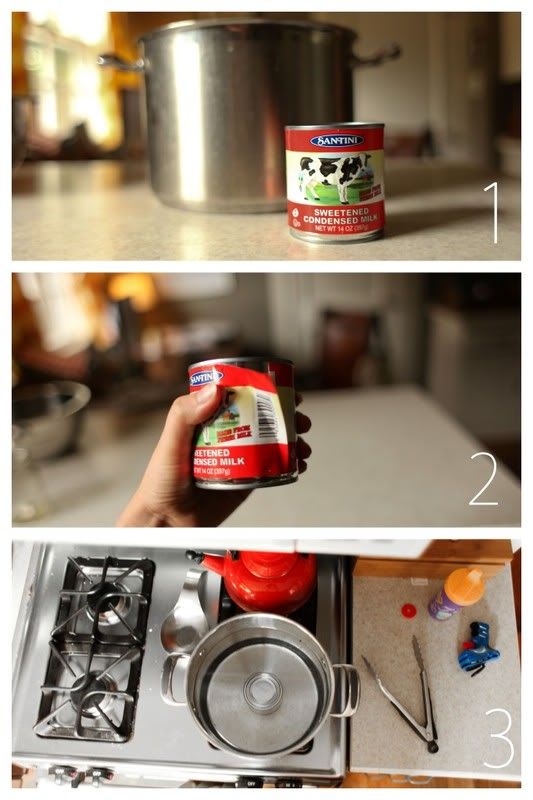 when you open the can, it'll look kind of wierd. let it cool a little and it'll get thicker. i think it's more like dulce de leche. dulce de tasty, 'mkay?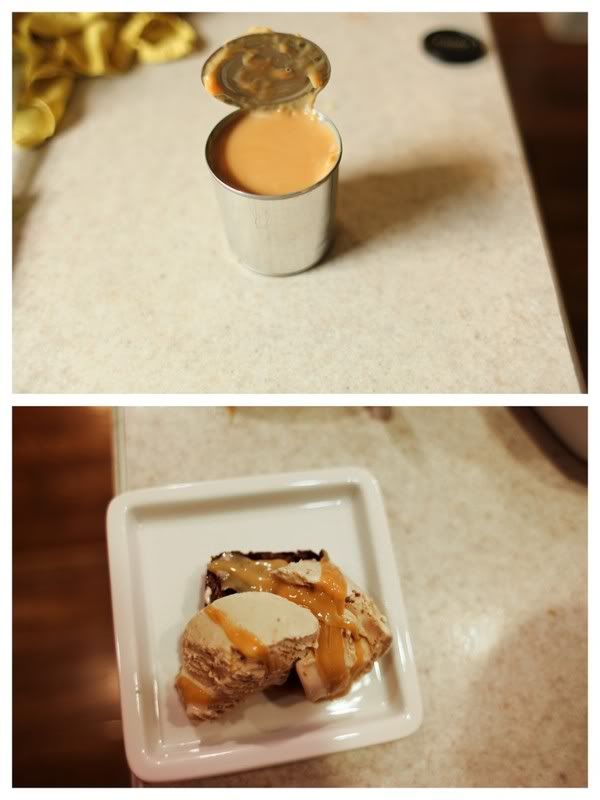 sorry for the weird lighting in the photos. 'twas nighttime.
and speaking of tasty, this orzo chicken pasta that my
friend amanda
made for me is the perfect summer pasta. aside from this other
chicken pasta dish
. uhhh mazing. make this tonight and you will surely receive an extra jewel in your crown in heaven.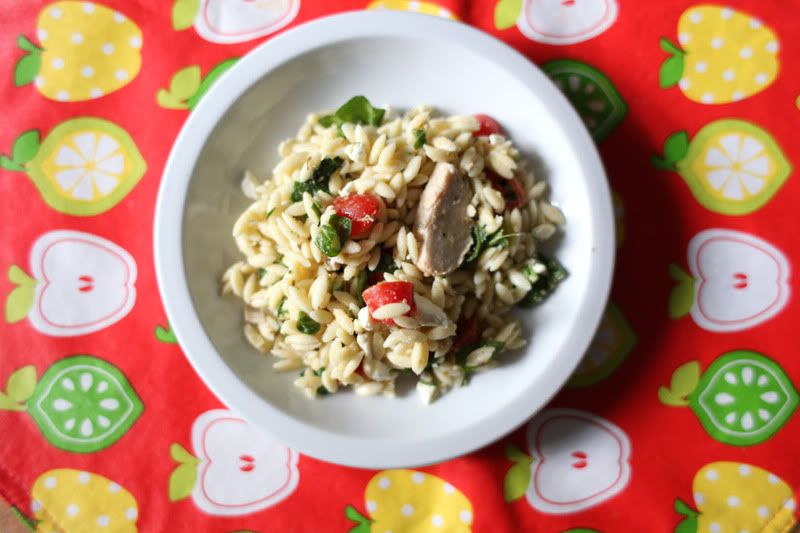 I bag Orzo pasta (in the pasta isle...usually in a smaller bag)
1/2 cup Olive oil
1 rotisserie chicken or grilled
1 pkg feta cheese
2-3 cups torn spinach
Zest of 1 lemon
Juice of 1-2 lemons
1 pkg cherry tomatoes quartered
fresh thyme )or dried...a tsp or so)
salt and pepper added to taste.
cook Orzo per package. drain and set aside to cool
zest your lemon into the pasta
add diced chicken
in a separate small bowl, combine juice of lemons and olive oil. add some salt and pepper and mix.
add the "dressing" to the pasta and stir
add spinach and thyme
stir in feta last before serving
as rachel zoe says,
i die
. it's just that good.