well, sometimes you get the urge to do something crazy, like bake... when you have a newborn. you just shouldn't try to be innovative. because really, you haven't slept in 4 weeks (this would also be equal to taking a test high). and also you still have 15 extra pounds hanging around so you should be eating carrots and burlap maybe, not brownies. but this is neither here nor there. please follow me in my journey of baking brownie mix cookies.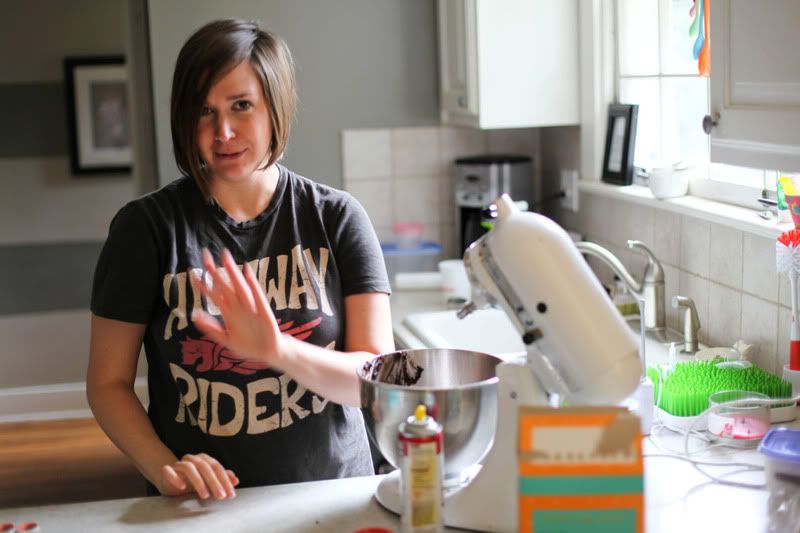 no, no...nato, stop...you silly goose. you know i'm shy. well ok, i'll pose!
so i thought that i could just cut back one egg and turn these into cookie. not-so-much.
you can imagine how my face went from delightful anticipation to utter despair when i opened the oven and saw this. poop discs? no. burnt cheese? no. brownie cookies, silly! fun fun fun. you could impress any guest with these. these little unleavened discs are all the rage in europe.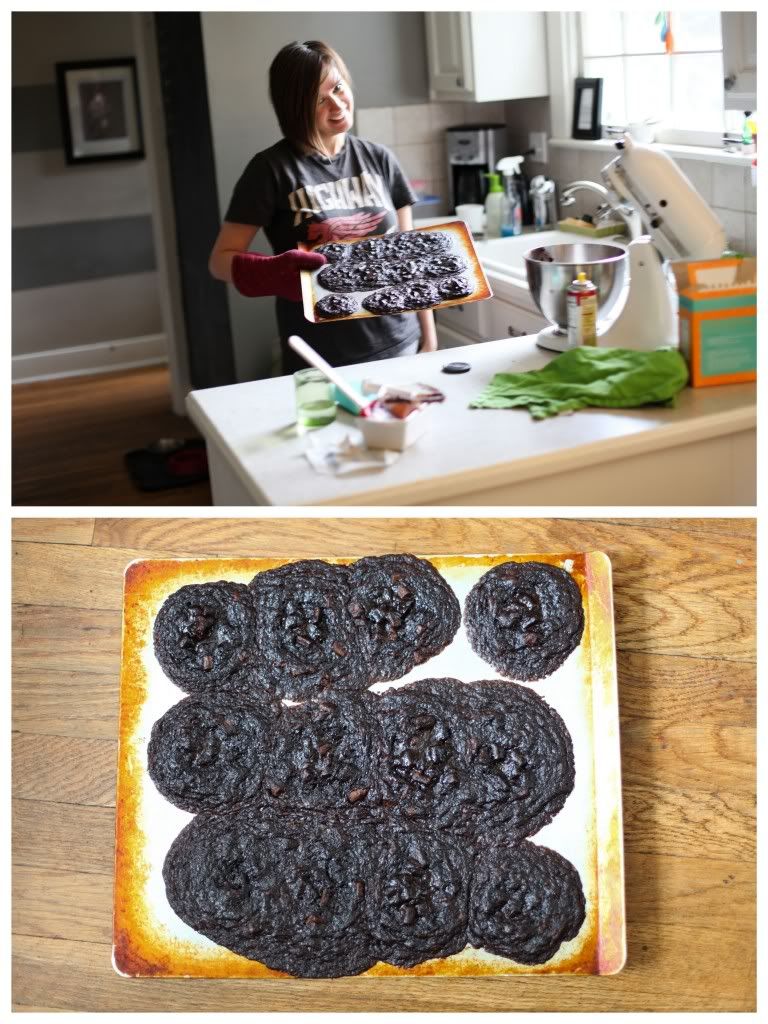 reviews:
i can hardly even scrape these off. why didn't you just make them as brownies like they were supposed to be?
said nato, of nato and associates.
what are those flat thingies on the oven. eww.
said layne nato from "stating the obvious" children's magazine.
"
more!
" and "
puh-ease!
"said lila on behlaf of all the toddlers of america.
"
gawwwww. i freaking wasted my good butter on this. totally pissed
," said jami at food network of the sleep deprived mothers(FNSDM).
so ya, the recipe is just to follow the instructions on the box and make brownies. not cookies.
good luck and enjoy this fabulous recipe.