layne is pretty predictable. he doesn't like change. so my strategy is to talk any big event through with him like months and months in advance.
so last year i said,
layne, you're going to go to a new school.
your old friends won't be there. which is a bummer but you'll make new friends.
Not even David? where's David going to go?
layne, at this school, they don't speak english. (it's a french immersion school)
i like spanish. uno dos tres quattro...
no buddy, it's french.
i only want to speak spanish. they can speak french and i'll speak spanish.
(i didn't mean to take this diagonal. i was holding lila's hand and snapping pics without looking, hoping to catch something.)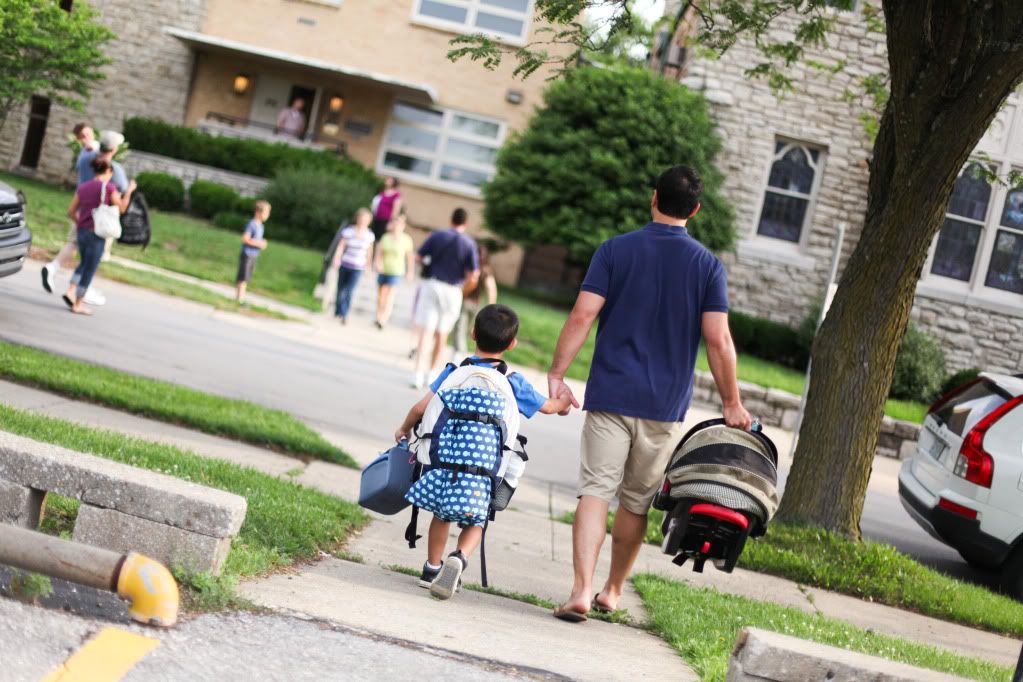 so when he went to kindergarten camp every day from 8 to 3(i know, right?!) this week, i was a little bit nervous. considering his
past "first day" experiences
and his desire to avoid changes at all costs.
i'm not going to lie, when we dropped him off on monday, i kept my phone next to me all day waiting for THE CALL.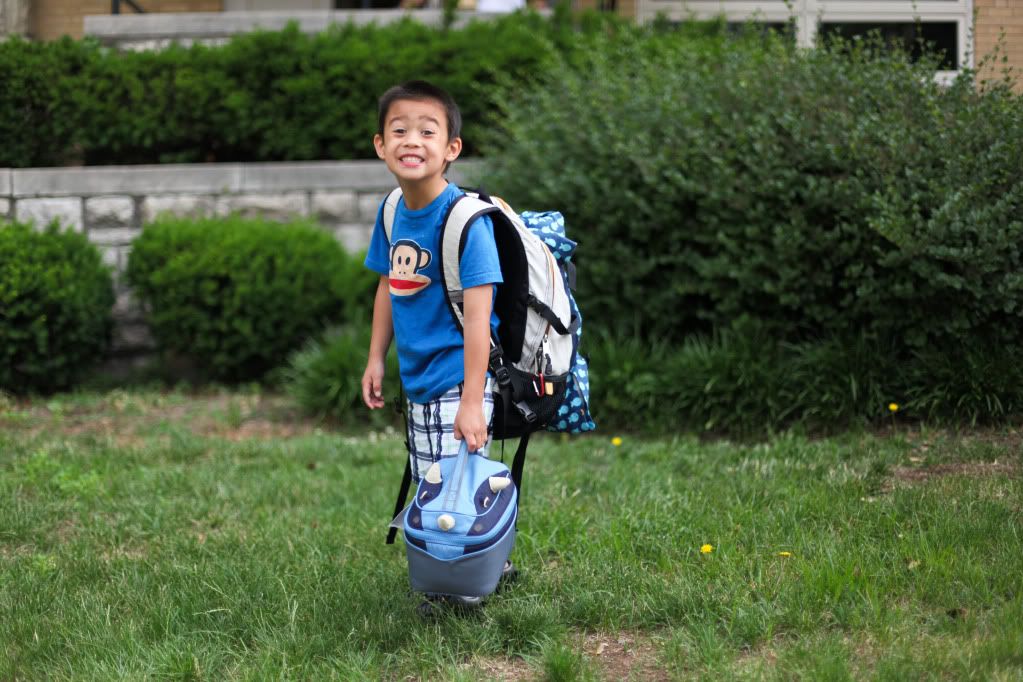 well today(friday) i got it. oh ya.
hey, layne is having a pretty tough time. i think he's pretty exhausted from the week. will you come pick him up. (not a question: a statement)
of course. i'm sorry.
layne most likely could be exhausted. but he didn't want to go to school that day because we told him he had to apologize to his teacher. she told us the day before she asked all the kids to say
Je m'appelle (their name)
layne refused to say it all day. even though he could say it. he refused. but said it ten times on the way home. because he's my first born. and no one is the boss of him.
so anyway, he had a melt down before school today, would not apologize when he got to school, and basically, acted naughty that morning. amazing,my child.
when nato picked him up in the office. layne was acting quite chipper.
oh hey dad! i just got exhausted today!
ok then we'll go home and you can take a nap.
actually i'm not exhausted. i'm fine.
the director looked at nato and said...
i have one like that too. i feel for you.
insert the awkward parent smile here.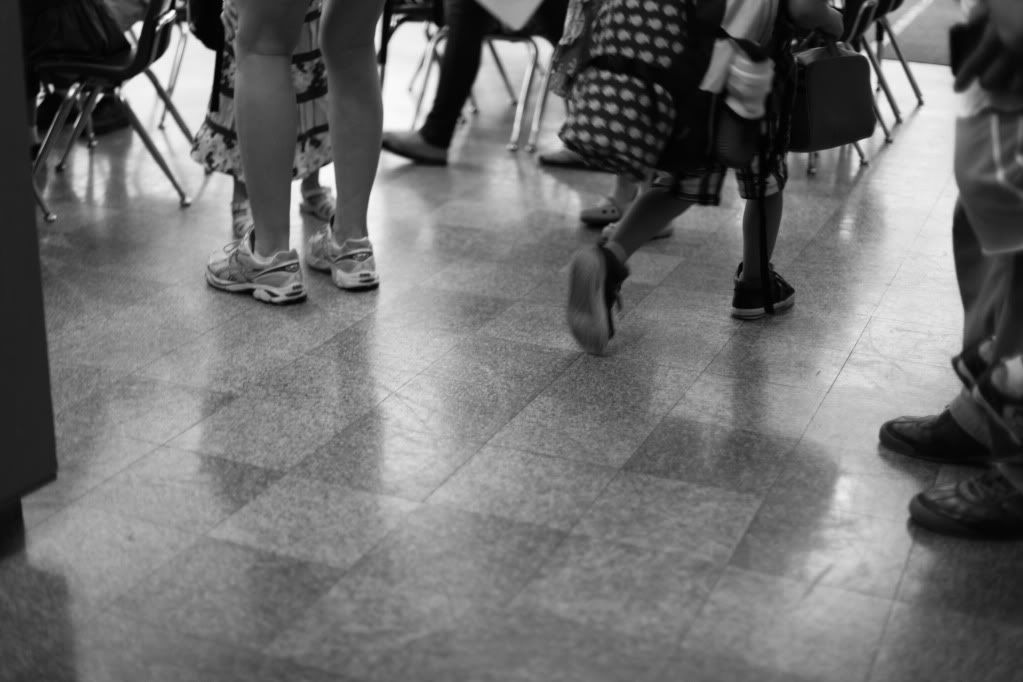 he manipulated the situation so he could go home. naughty and smart. and i'm sure he really was overwhelmed for the week. he did this when he went to the nursery at church. he did it at preschool. and he's staying true to himself even now... he wouldn't be my first born if it went smoothly.
his punishment? he sat in his room allllllll day. even ate lunch out of his lunch box in there. hopefully he'll think kindergarten is better than sitting in his room? probably not though. when i checked on him i saw him eating his graham crackers sitting in a comfy chair. with his legs crossed. smiling. like an old man enjoying a glass of scotch.
we shall see how next week goes. the excitement is palpable... can you feel it? me either.