before i pop this baby out, i decided 2 things need to happen: i've wanted a new headboard for, oh, since we got married. they are so expensive and you definitely want to get the right one because of this. but if i think back to what i would have purchased when i got married and what i would purchase now, i'm really glad we waited and didn't spend any cash-money on this.
you can kind of see the old headboard here. it blends into the wall...
look, look with your special eyes(
have you seen that commercial?). btDubs, we've changed some things
up in here
to make it not so boring, so i need to do re-tour or something.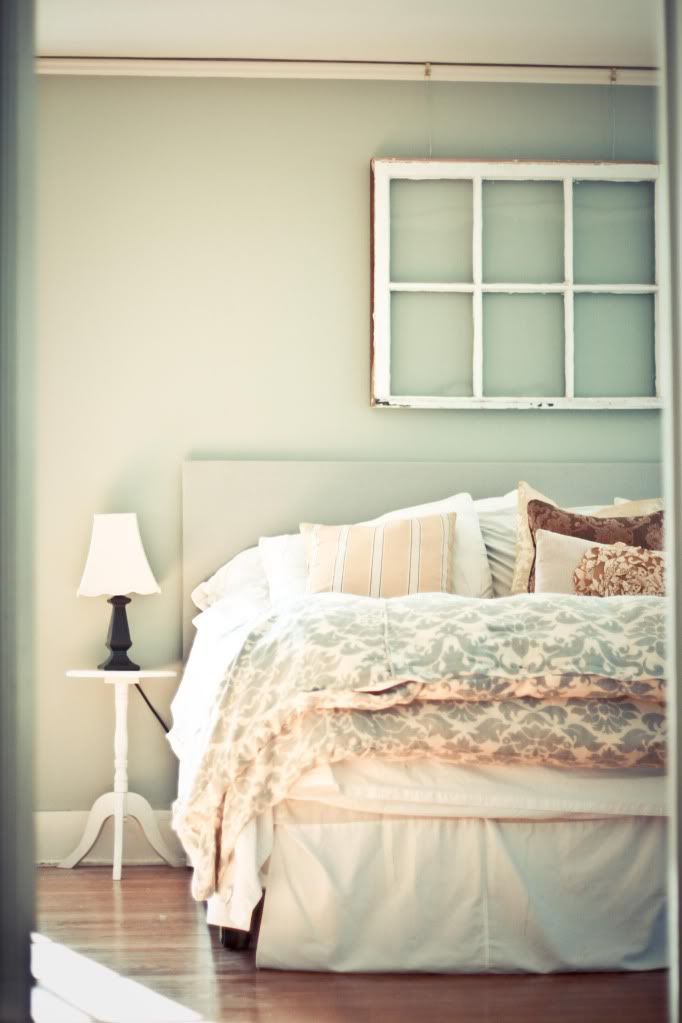 so there was this door in our basement that we inherited when we moved in. who leaves a pretty door? sillies. anyway, i love it and asked nato to put it as our headboard-- like a couple months ago.and he was like,
don't you want to buy one?
i'm all yes...but it cost one trillion dollars. so NO. plus, he went and bought me a new camera for mother's day and a
push present
so we have no money for that craziness. but ya, who invented the push present? that is genius. when nato has a vasectomy i'll throw him a "slash bash" and get him something nice for all his pain. and by nice, i mean, a bag of frozen corn. blahahaha.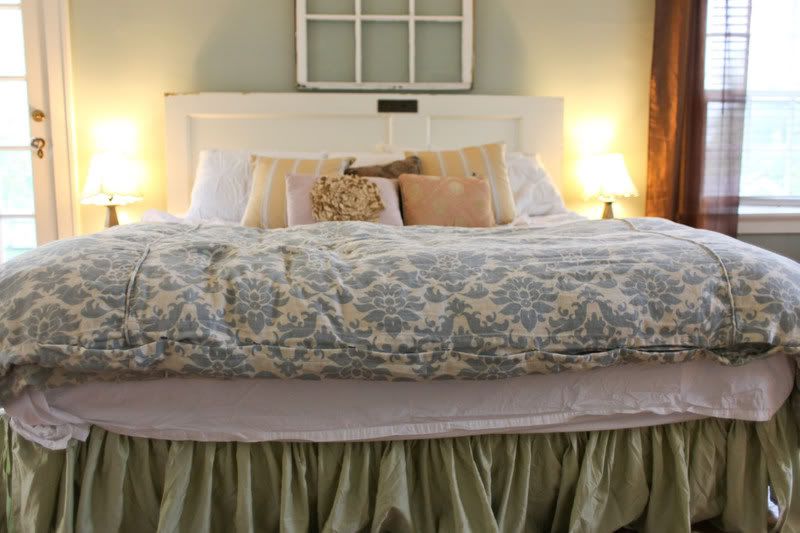 so i was like,
she can't arrive until the headboard is up, babe
. and what do you know, that superman made this yesterday in 15 minutes because:
a) procrastinators prosper
b) he is motivated by a very emotionally volatile pregnant lady that happens to sleep next to him and
c) he is a genius because he simply screwed it into our previous headboard i made when we first got married. BAM.
anyway, the last thing i want to get done before i go into the slammer, i mean, hospital-and-subsequent-hermithood, is to get a pedicure. my feet are nastola. like the kind you see in public and make a face at even when the person is standing right there. because they're that bad.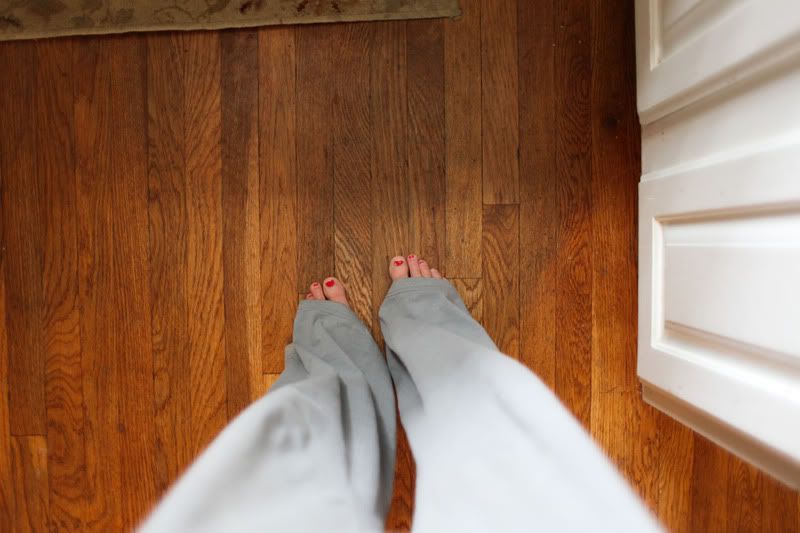 but i'm just going to make nato paint them instead. he'll do it because he's scared to say no. plus i can't reach them and it's painful to watch me try. that is one good man, people. and really cute too, i must say.
mkay, so now i'm going to organize my pantry or something. and my fridge is nasty...so much to do, so little time.