if you're looking for the perfect gift for the mother that has everything, the Lord has smiled upon you today, my friends.
so i've been thinking about mother's day. and how important it is to publicly honor your parents with words...like eulogizing them kind of. except i'd rather my mother hear these things now, than say them to a bunch of people at her funeral in 50 to 75 years. that's right, she's going to live forever, i've decided.
so i encourage you guys to write a little tribute to your mom(or someone who's like a mom to you). frame it. or hand write it. post it on the interweb for everyone to see. read it out loud at a family gathering. it'll be a tearjerker, but who cares.
now that's a morbid start to this post, but sometimes it's good to go beyond yourself and consider how fleeting our lives are and how important it is to not live so much in tomorrow.
i'll do that next year. or at her 60th birthday
. well, who knows what will happen between here and there. so i'm doing it now.
----------------------------------
mom,
sometimes when i look at my hands, i see your hands. you know i've studied your hands every sunday when i was younger. during the sermon, i would play with your wedding ring and try to pick out the dough from the pizza you made the night before. i'd move your veins around in your hand. which grossed me out, but it was so interesting, i couldn't stop. and although the Lord showed me you have great veins for IV's, i think he was also giving me a glimpse into my future. worn out hands from raising children. bathing children. spanking children. wiping noses and bottoms. probably wiping lots of tears from your own face in frustration of being a mother of 6 by the time you were 26. accidentally. or on purpose. you had to take care of a lot of people. and i know what that feels like now: the sacrifice and the joy. kind of...on a smaller scale.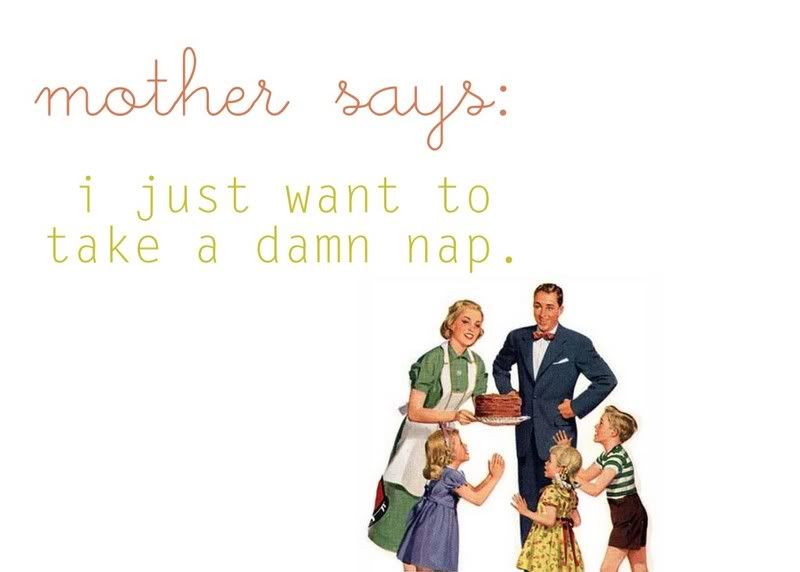 although i don't remember everything being perfect in our family, i do remember making crafts with you. those puff paint christmas tree sweatshirts with beads for the ornaments were quite heinous. luckily, i have plenty of pictures with that sweatshirt on. and we made wreaths. i can still smell the hot glue. maybe that's when my obsession began.
what is this magical burning glue that makes everything stick so perfectly?
anyway, sometimes, when i want to get a craft done quickly, i remember
that i remember
doing that with you. then the craft doesn't seem so important. layne and lila get invited into the creativeness. the messiness. and it's ok. we're making memories.
i wonder if my kids will only shop the sale section like you did with us. because that's where i am always at. you didn't teach us that outright, it's just what we did.
go to the back of the store. is there even a front of the store?
if it doesn't have an orange tag on it, you're clearly getting ripped off, silly people.
will the Lord accept those into heaven who don't know how to bargain shop? i just don't know anymore.
garage sales every friday. load up the yellow van, children. i remember the excitement of discovering that $20 could actually fill up the back of van.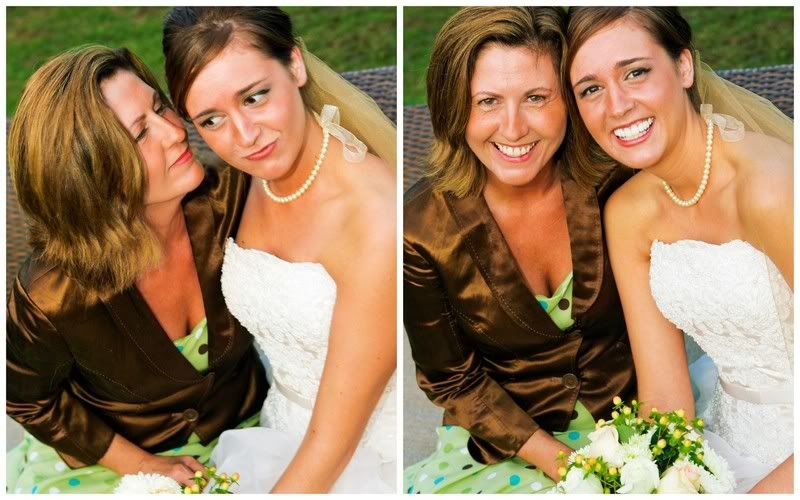 (my mother and me on my wedding day: 2005)
these are things i learned from your hands. so when i look down at my hands and see your hands, especially your index finger, it doesn't seem all that bad to me. they raised me. they permed my hair 5 hideous times. they made hair bows to match my uniform. they catered food at the school we went to.
ya, my mom made those fried burritos. i know, they're so good right?
they made cookies at least twice a week. the smell of cookies slapping our tastebuds when we ran in the door from school. all lined up on a paper towel. she didn't even say,
only two
. we just kept eating them until they were gone. maybe that's why i make cookies so much. i thought that's what everyone did as a mother. no?
your hands raised 8 children, not just me. they adopted 3 kids. 2 sets of twins will push someone over the edge, i hear. also, you and your hands...well, they ran over the treasured family dog but no one judges you for that, mom. we all know in our hearts that maddie had cancer and the Lord was just sparing her from the pain of the next couple years. i think. we'll that's what we tell ourselves to make it ok anyway. (you're supposed to laugh at that.) not funny?
anyway, now that i'm a mother, i understand. i admire you more every day i wake up and try to be a good mom. i know why you would lock yourself in the bathroom and cry. and then come out and pretend like you weren't. ya, i get it. i know why my hands look like yours. maybe it's genetic or maybe it's an honor.
free art print
if they can just do half of what yours did.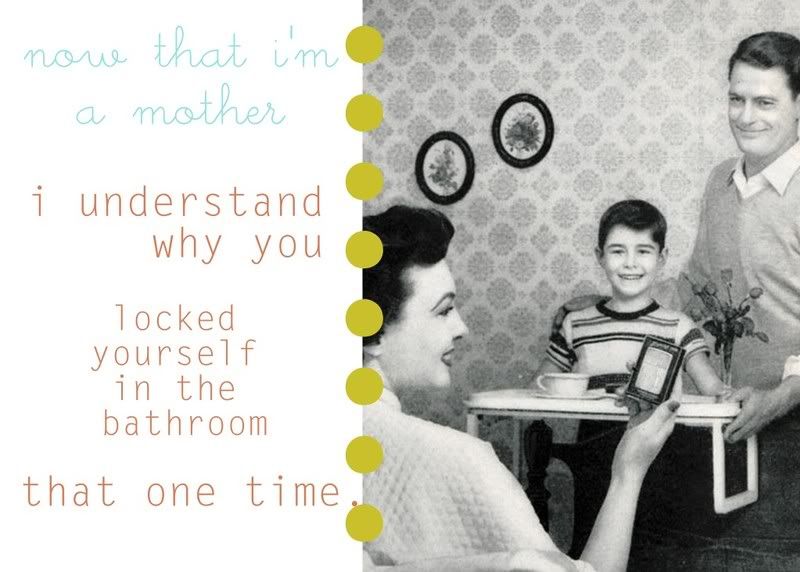 and BTdubs, you can print any of those images. they are made for a 5X7. frame them or make them into a card for yo' mama.
nap print:
click here
now that i'm a mother print:
click here
and double BTdubs, here is a gift to all you moms out there.
i made
this other print
for the bathroom. have yet to print it. it's sized as an 8X10
happy mother's day

,

players.
free art print