to say that my sister in law is pretty is an understatement. she is stupid-pretty. the gal doesn't even have to dry...bee-otch. just kidding. i love her. it was fun to watch her take this next step forward in her life with a man she loves.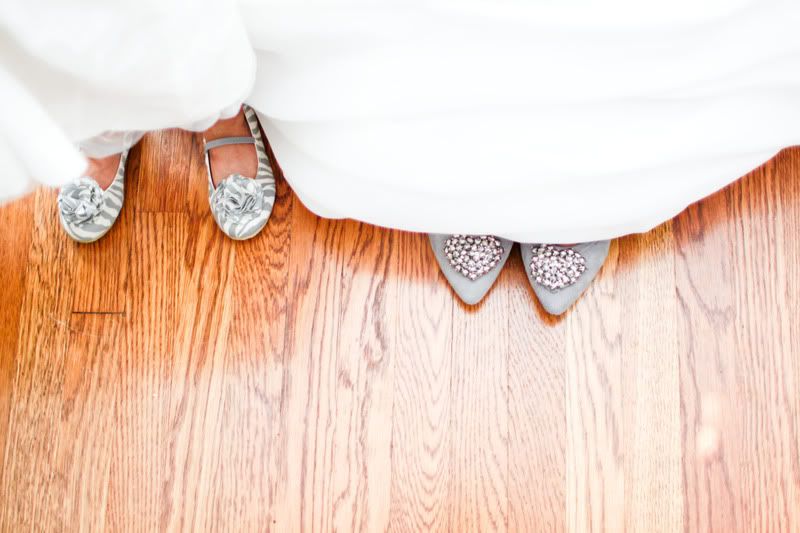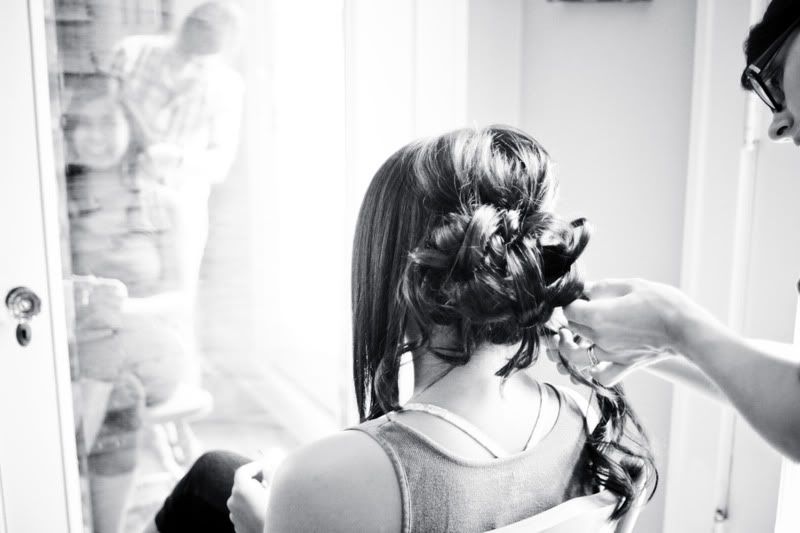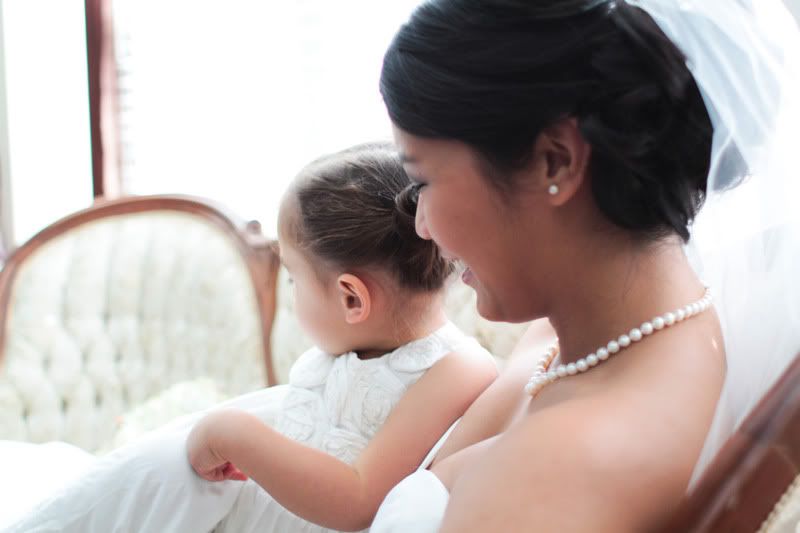 enough sentimental, right. let's talk decor. simple is the key word here...michelle is a no fuss kind of gal, so i thought it all fit her perfectly. we worked on these poms like we were in a sweat shop. me and all the filipino cousins.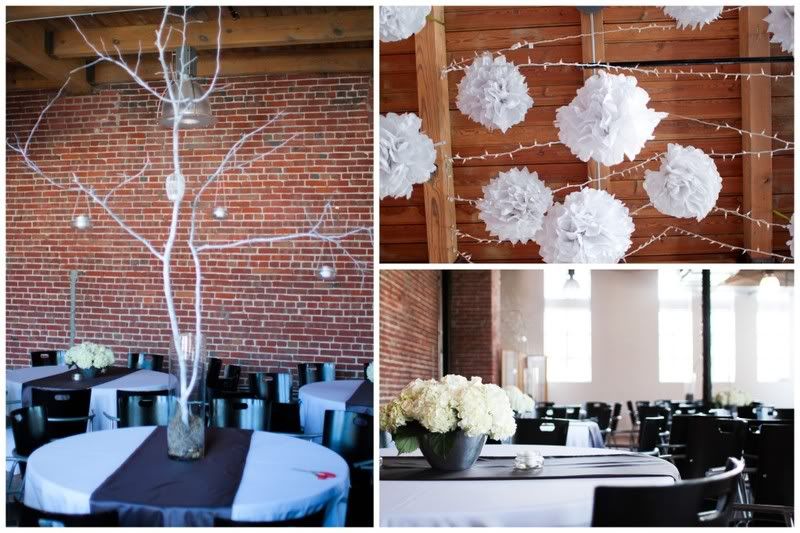 spray painted branches with ball jars and birdcages hanging from them.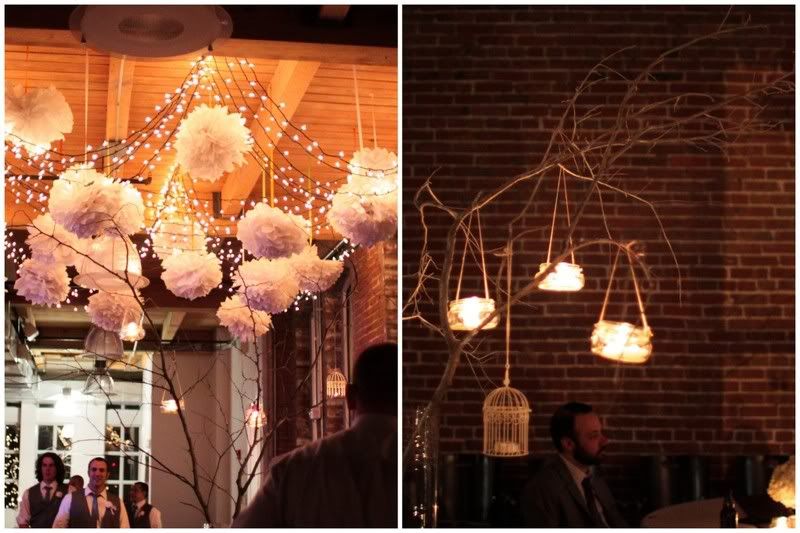 looks romantic when the lights are dim.
anyway, everyone got ready at our house as the church is seriously 10 steps across the street. fabulous how that worked out. so it was crazy.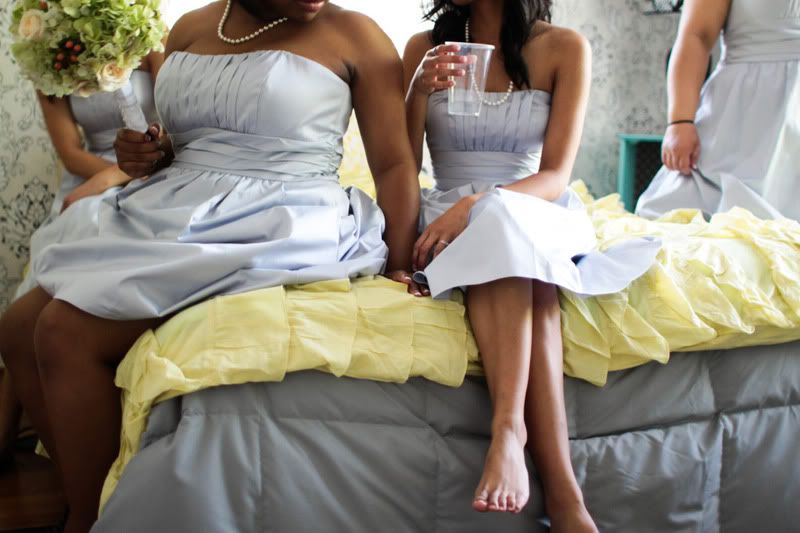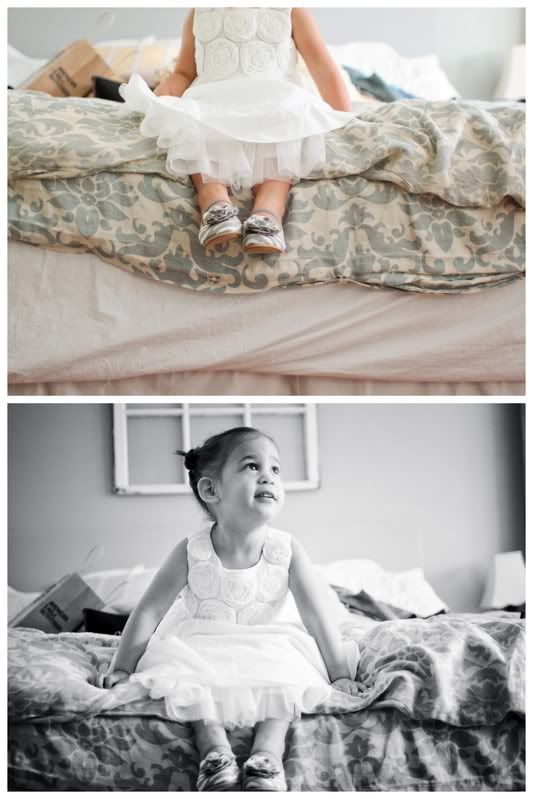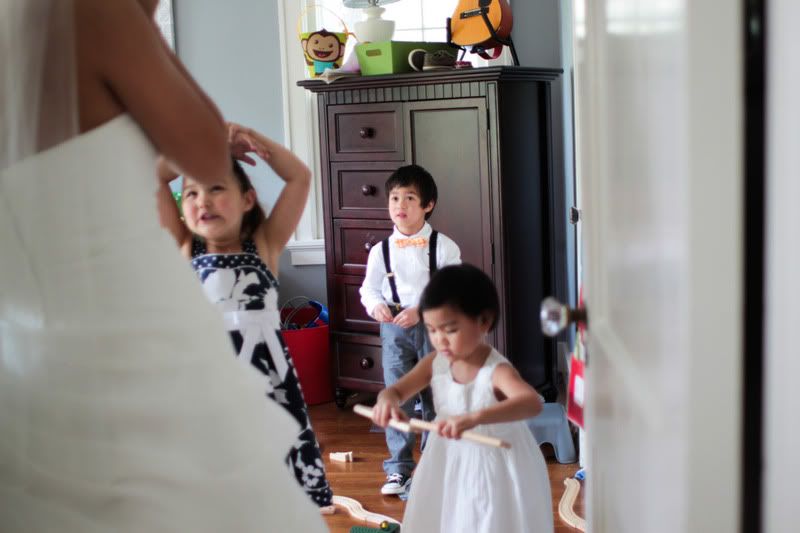 i love this picture of layne staring at his aunt. i mean, she's that pretty and he loves her a ton. i think he might have been crushing.
and the boutineers all wilted so i had to redo those and a couple bouquets last minute. i thought i was surely going to go into labor over wilted flowers. but alas, i did not. the baby stayed put.
everyone was toats adorbs in their wedding gear.'specially my boys...all dapper.
this set of pics sums up how i feel. you go hard, have fun, play your A-game, and then you crash hard. layne and i are alike in many ways... at 9pm, he came up to me and said,
i want to go home to my warm, comfy bed
. dude, i totally know how you feel. then he laid on me for a while(even though he was concerned my belly would be in the way). i wonder how long that sweetness will last...i think not much longer. boo.
and lila, well she is like her father. party animal. not too much concern for sleep. she stayed up all night and would not leave the dance floor.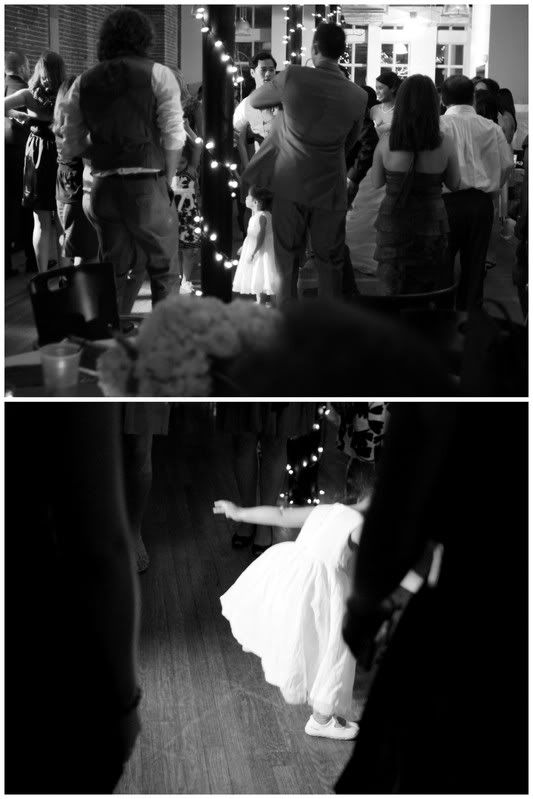 no fussing, not mean...it didn't phase her. she's like her aunt, michelle. i kept telling her they needed to leave if she wanted people to "send them off". she was like,
no, we'll just stay till the end
. so a handful of us got to send them off. these pictures are funny if you really look at what's happening in each of them.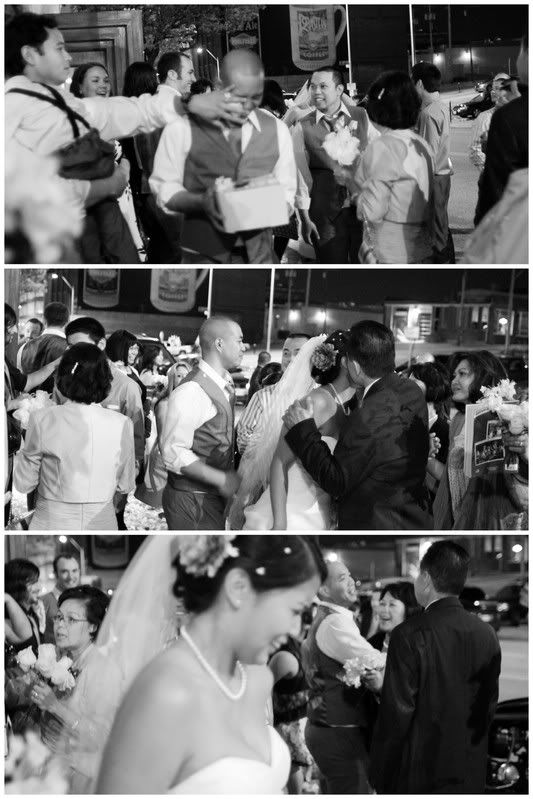 those filipinos sure do know how to party. and alls i want to do is
go to my warm, comfy bed
and stay there for a month.