you know when you have too much stuff going on in your life and a baby is about to fall out of your body if you don't sit down? no? ok, well this is how i feel. my sis in law is getting married this coming week and i am helping with the decor and flowers and ins and outs. so this week and actually this month have been crazy for me. with getting rooms ready, reorganizing spaces, wedding stuff, easter, and blaadeeblaa...just life. this is life. but i mean, how rude of michelle to get married when i'm about to have a baby. ok, fine. she got engaged before i got pregnant. so my fault on the timing. no, nato's fault. i'll blame it on nato.
anyshway, we had her lingerie shower last night. i should be cleaning up the mess, but i'm not. no, i'm just posting pics on the intranet. watching hgtv. kids are at a basketball game. quietness.
michelle(nato's sis) was embarrassed from opening gifts in front of her mother. and aunts. and mother in law. and my mom. ya, that's funny.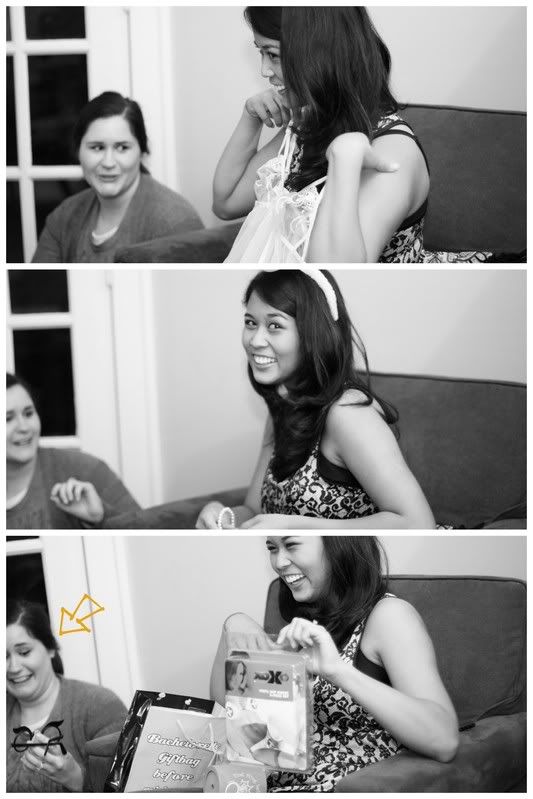 please enjoy
my sister's
face in the background. in her defense, she's looking at something rather disgusting that i can't describe on this blog.
anyway, my mom made these cookies. i sent her a picture from the interweb and said,
can you make these? oh and can you make the cookies brown? it won't be right if the buns are white.
so she made them gingerbread to portray the asian-ness.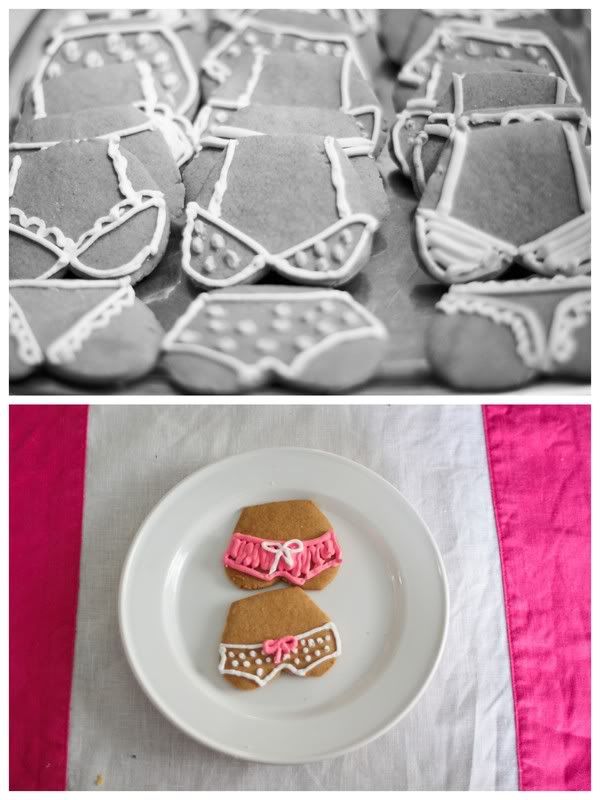 my mom is cookie maker extraordinair. so of course she busted these out(no pun intended) and they were fabulous.
then i made the cupcakes, but had a last minute emergency with the icing. my mom was like,
no problem, where are your cupcake stencils?
um,what? mom, not everyone has every kitchen gadget in the world. that made me laugh. so audrey cut out a little heart out of paper and we put powder sugar over the top of our homemade stencil. she is brilliant. cupcakes saved!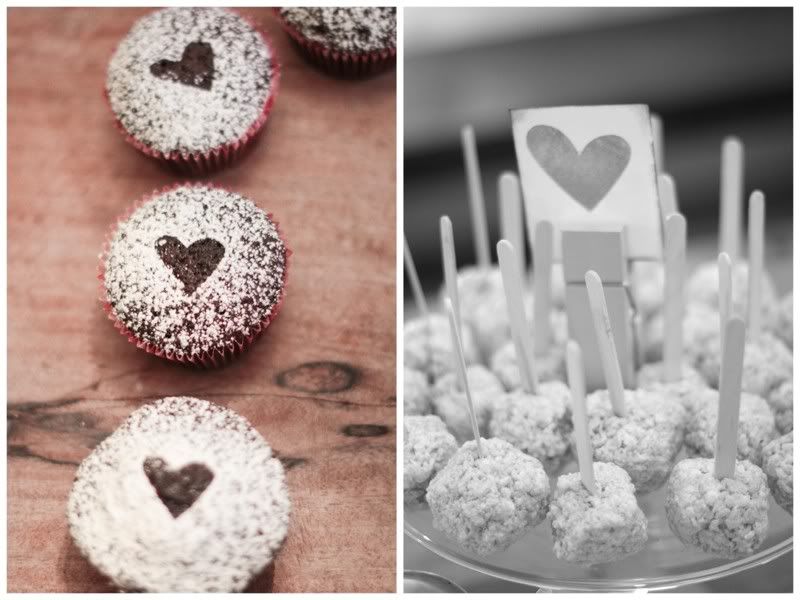 and rice krsipie treats become classy when you roll them into balls and stick a popsicle stick in them, right? maybe not, i don't know. but they were cute.
here's some other random decor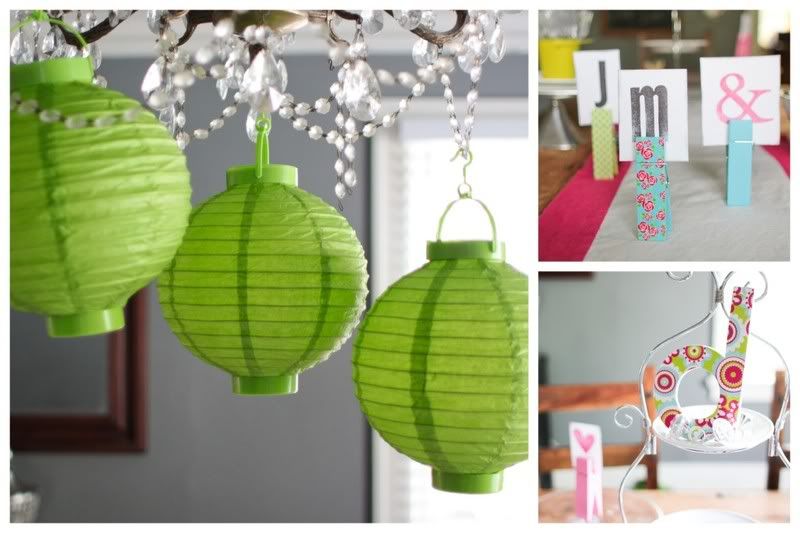 all of this was from michael's dollar section! lanterns, oversized clips,and colorful monogram letters. omg, run to michaels and buy everything in this section asap.
and here is one of my favorite party tricks. if you have a lot of wine glasses, make people write their name on them with a dry erase marker. it works on the pitchers too(glass or plastic). there are classier ways to label drinks, but this was fast and super easy.
twas a fun shower. so excited for michelle...although nato is having a hard time thinking of his sister as married. this is life, babe. and one day it'll be lila's turn to have a lingerie shower. blaaaaaaahahahaha....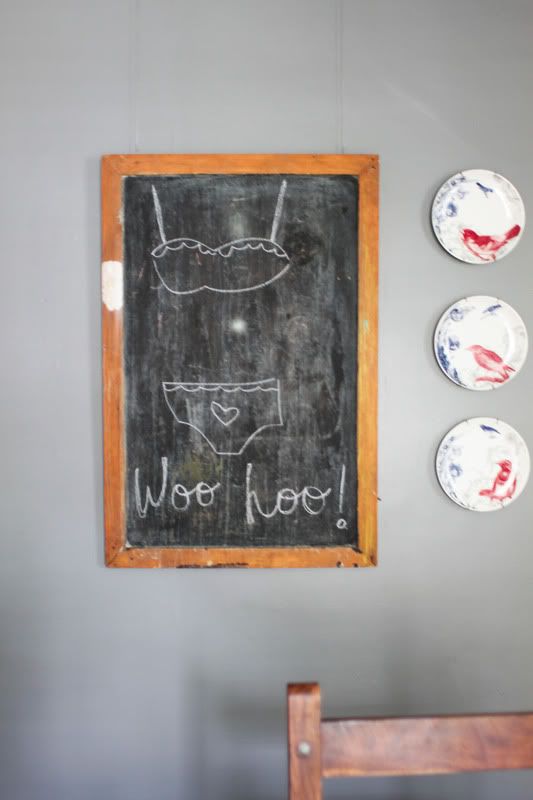 and yes, we had a lingerie shower on GOOD FRIDAY. sinners. but again, poor planning a couple months ago on my part. planning is not my spiritual gift, mkay.