so, i finally got the nesting bug. it generally hasn't taken me this long to get all up on stuff that needs to get done before the baby arrives. but(honest moment here) i guess i played mind games with myself with this pregnancy. i
miscarried
before this baby, and so for the longest time, i just told myself not to get too into it. just in case something bad happened again. totally dysfunctional, yes. and also logistically not cool... because with 6 weeks to go, i'm kind of behind on getting my stuff together. although i have no problem gaining weight. i will have gained 40 LBs by the time i deliver. don't be jealous...it's basically amazing. and by amazing, i mean, i feel totally gross and am mad at everyone who's skinny.
moving on, we had to get lila out of the crib and move it into layne's room. he's a heavy sleeper, so the new peanut will sleep in there. layne's very excited to share his room with the baby...which i find endearing. i'm really excited about this goodness, but have yet to finish. soon and very soon...i'm on it. i'll post pics when it's done.
onto lila's room!
i found a bed frame in the trash one day. actually 2 matching metal bedframes. um, who throws this goodness away? silly gooses. the problem is, it's a queen bed. so everyone's like, why does lila get a huge bed? but i say,
the bed chose her
, we didn't choose the bed. nato says this further shows my tendancy to treat lila like princess. wha-hut everrrrrr.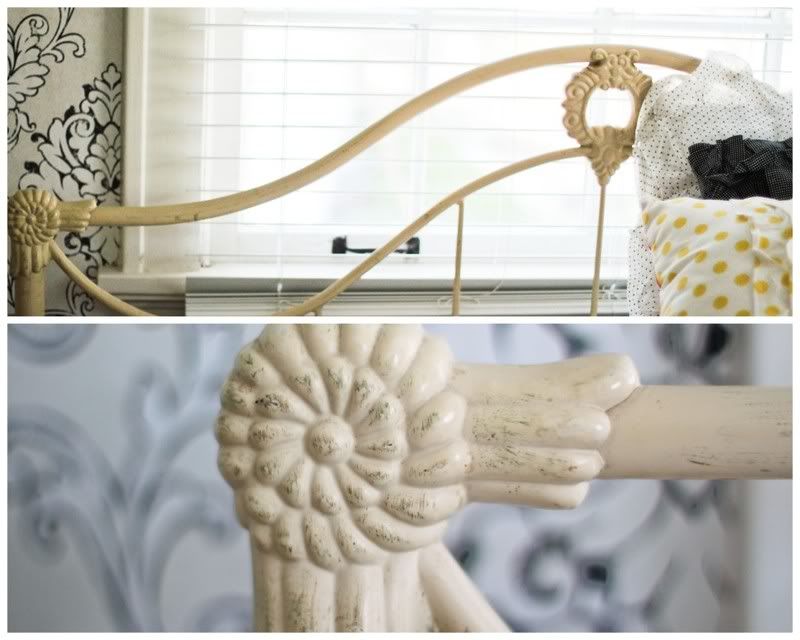 so i found this bedding goodness including all the pillows in the
urban outfitters sale section online
. we didn't have to buy a matress so i got to go a little nutty on the bedding. but still, it was all on sale.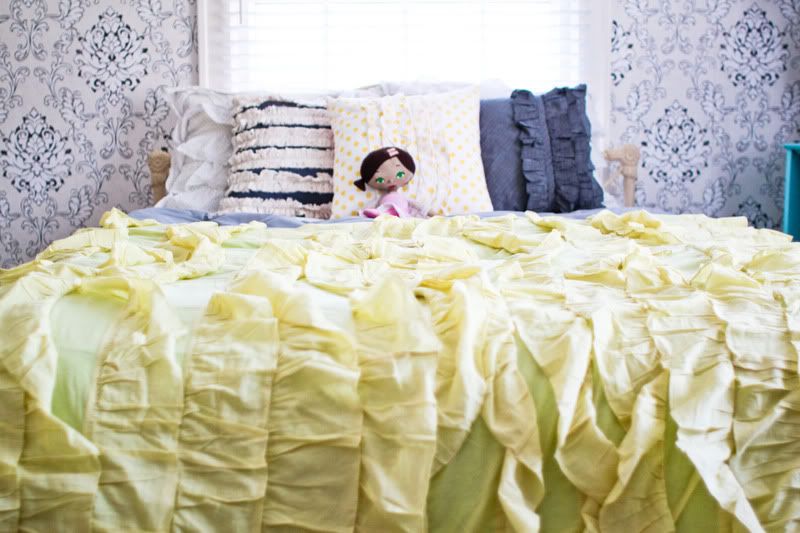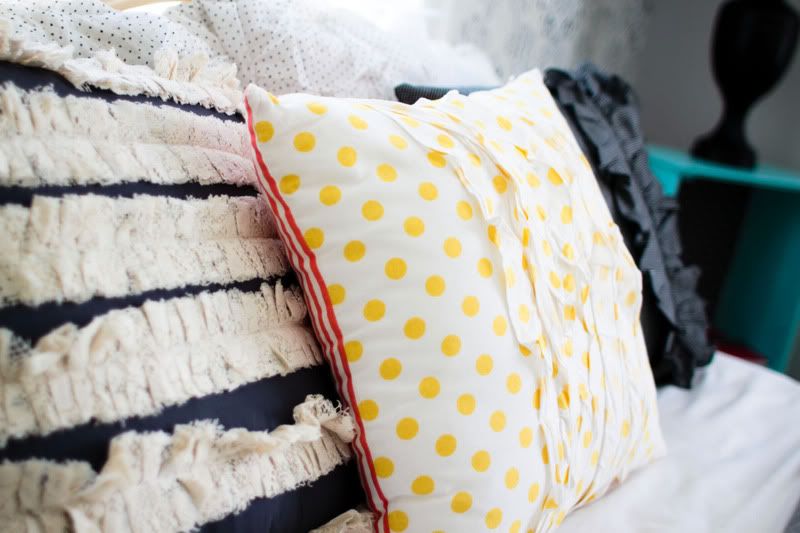 here's her rug, because you wanted to see it right?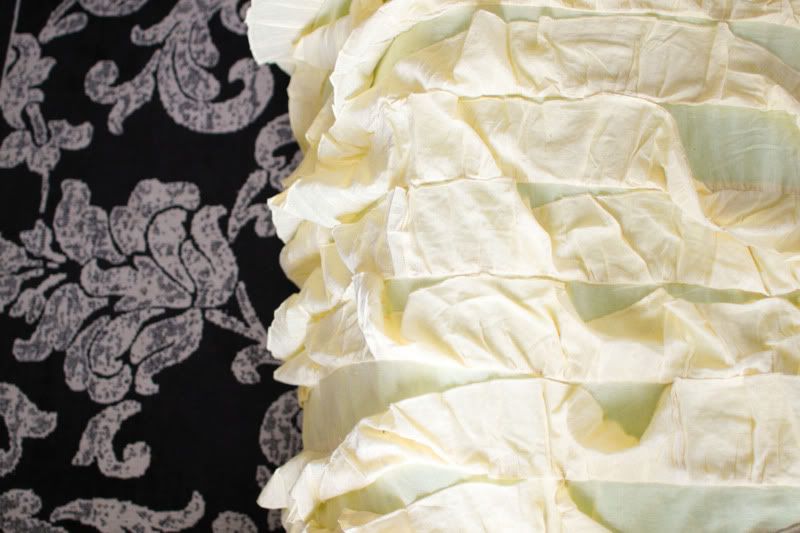 of course, there is a wall of random. the
ABC print
is free! and you can print it in any color combo.
brilliant! just printed and framed it.the rest is stuff we already had laying around. the lamp light decals(set of 3) were bought on clearance at joannes for $7.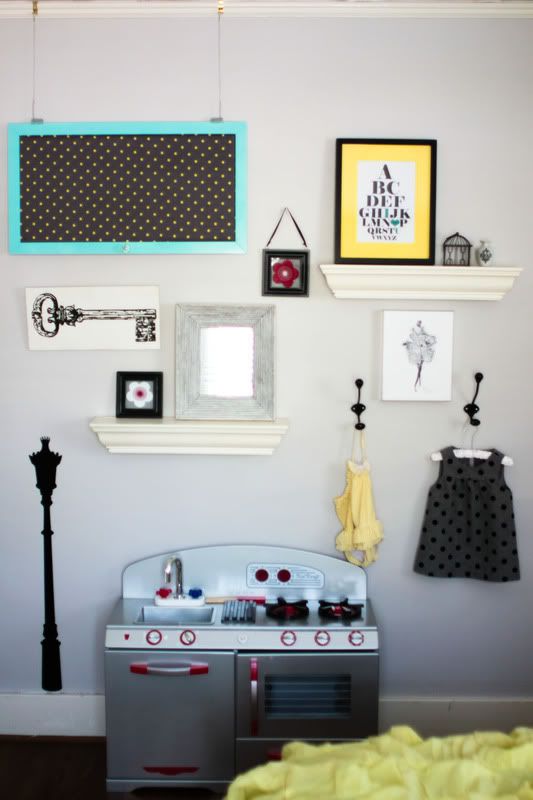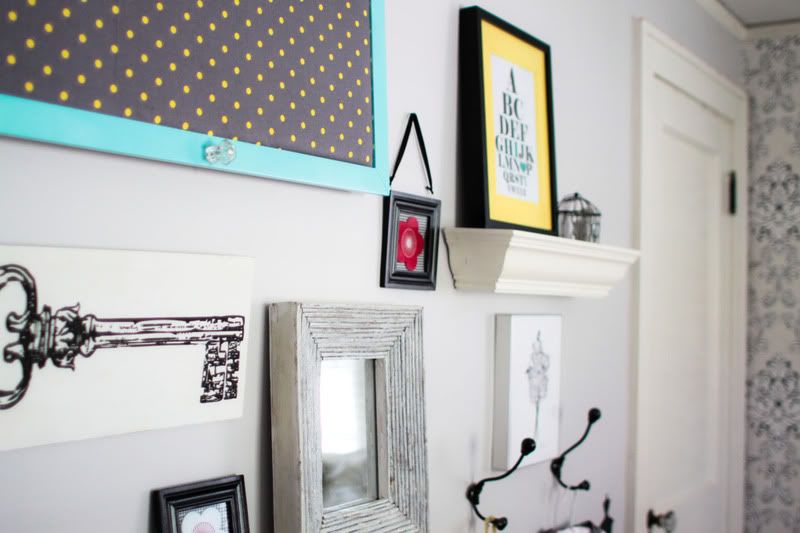 i made this sign for lila when she was born. it's from the side of an old wagon. the bike was a white elephant gift that we tried to put in my friends cars when they weren't looking. it always made it's way back to our house. and after i painted the seat white, i was like, this is actually cute. so ya. random.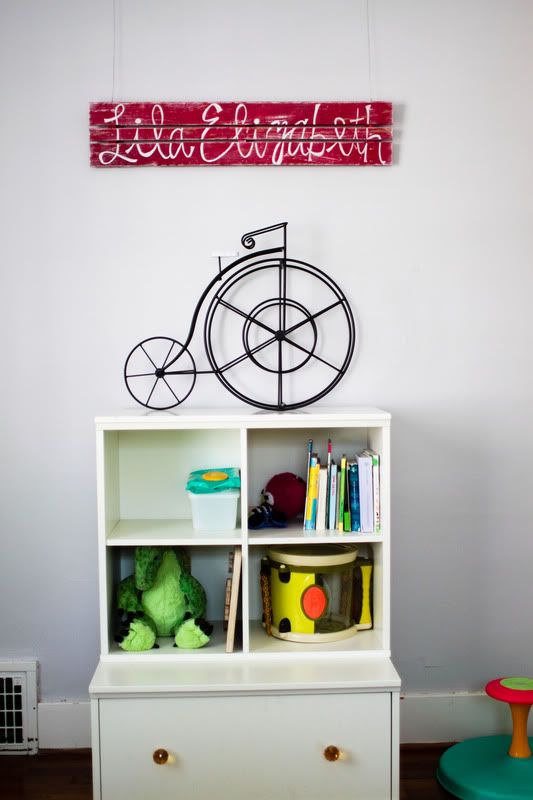 this shelf (below) was in her old room: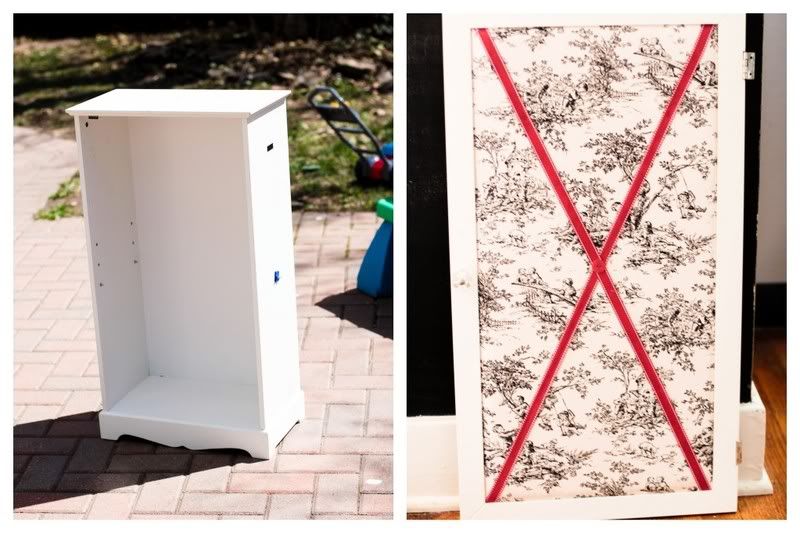 just did a little re-do with spray paint and fabric:
and my mother(who used to hang wallpaper in the 80's!) hung the wall paper for me because she is an angel. it's from
graham and brown
...$70/roll. but well worth the investment for the POP of eye candy.
totally happy with how it turned out. she's a big girl now, ya'll. it's OH-fish.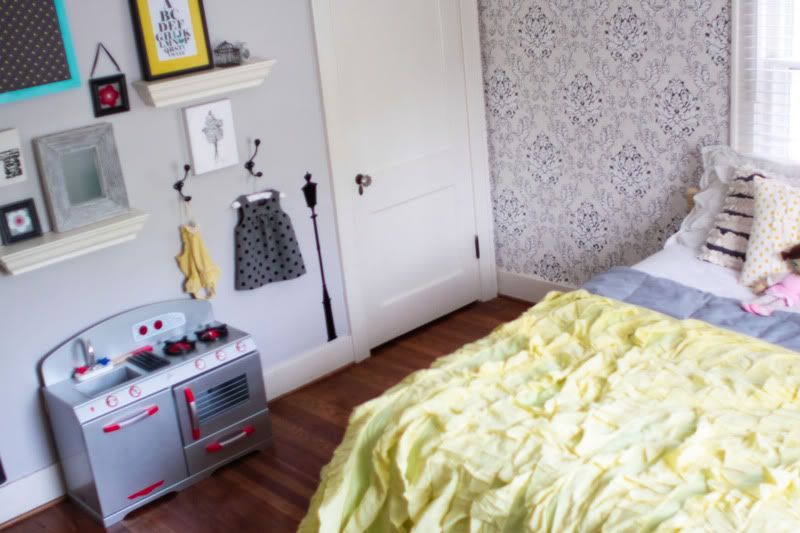 i know, the pic is a little blurry. use your imagination to de-blurrify.
----------
linking up at
life made lovely
&
jones design company