well are you sick of me nesting? i know i'm posting 2 rooms back to back...and i am sorry. this blog shows where my brain is at...getting ready for company. long term company. a new baby, that is.
layne is 4, baby is 0. layne is a boy, baby is a girl. unlikely combinations, but a girl works with what she can. i would have the new peanut share with lila, but she's a night owl and sings at night until 10pm. that just won't work with a newborn (from what i remember).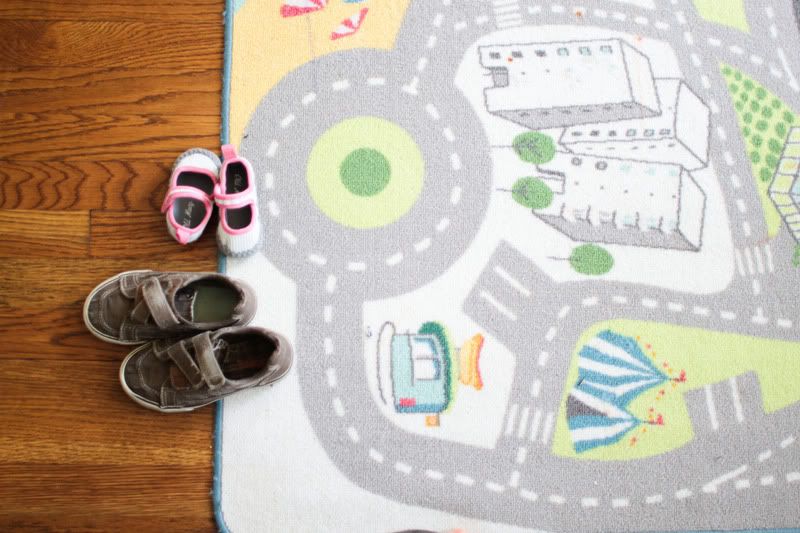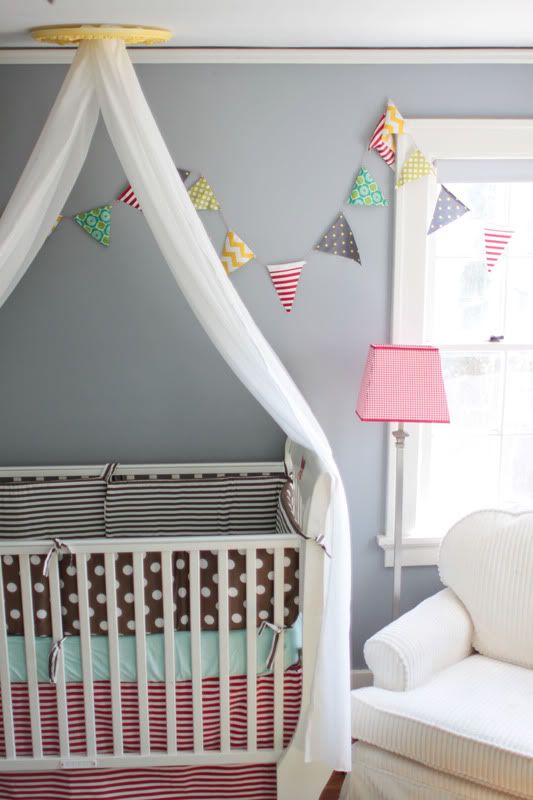 pennants please. can there ever be enough pennants in the world? i think not.
the bedding is scrounged up from all over the place.
bumper: amazon.com(dwell brand) for $25. the sheets: amazon.com for $5 and the skirt is just fabric from IKEA, $1.99/yd on clearance. it's cut to fit, not even sewn. ha.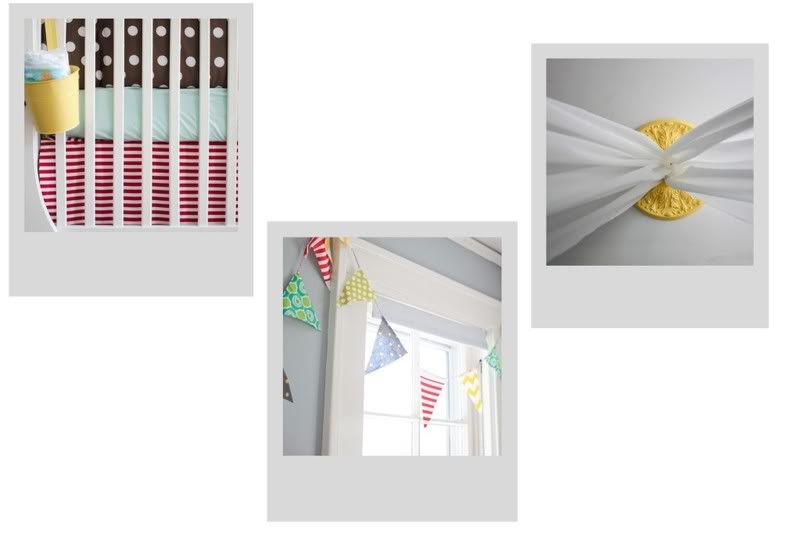 here's how i made the little mosquito net. what do you call those things? anyway, it's a ceiling fixture cover you can buy at the hardware store. i spray painted it yellow, pulled 2 thin curtains through and hot glued them down. then nato screwed it into the cieling. after i cried(literally cried) about having nothing ready for the baby. mommy knows how to get what she wants. bam!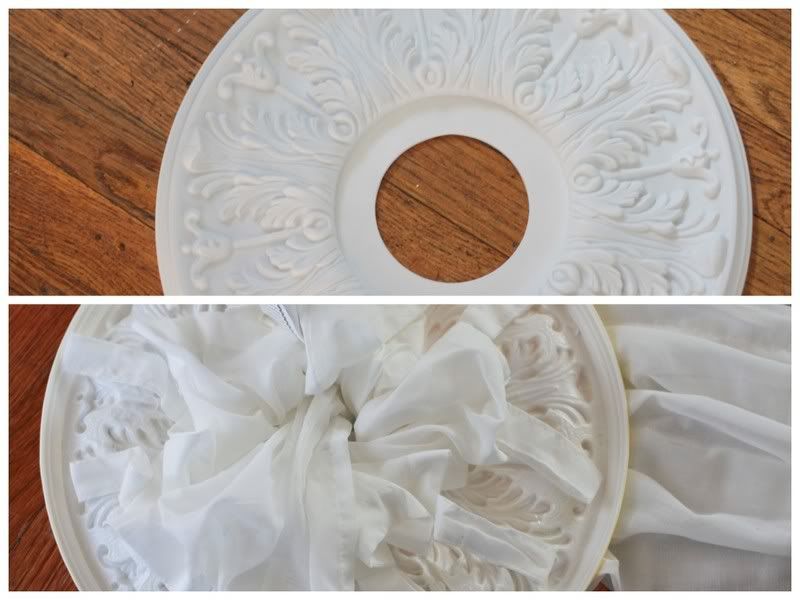 my color pallet? oh, every color. mostly browns, whites, reds, yellows, blues and apple greens. told you...every color.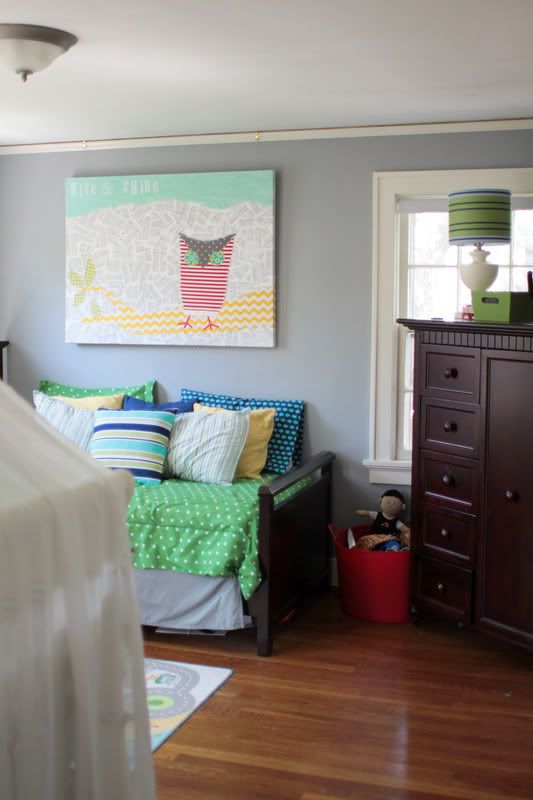 and i did a little art work. started with a sketch. looks like all the
other owls
that i make, right? ya, i copied my own idea. the fabric is mostly michael miller. besides the ikea red and white fabric. told you guys i was a fabric whore. i didn't buy any of this...just went into my basement. uhthankyouverymuch.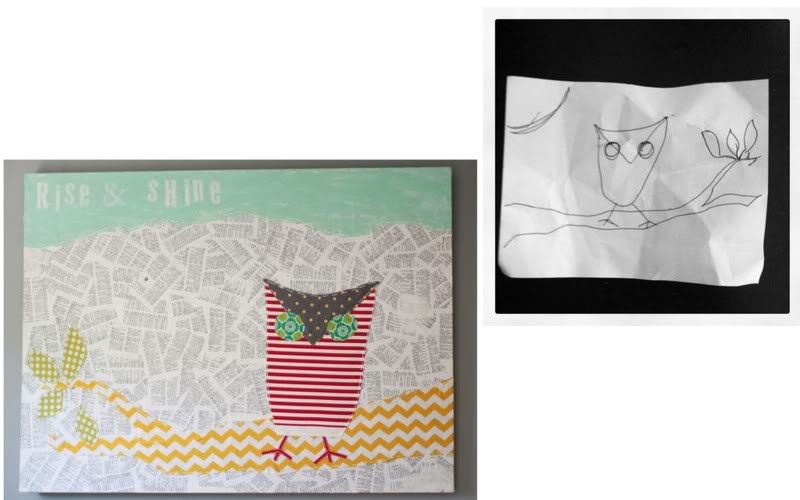 the back is decoupaged with dictionary paper. and then the owl is made with fabric and ribbon. to make it look like i stiched it, i used a little fabric paint on the edges, but it's all hot glued down. in true jami style.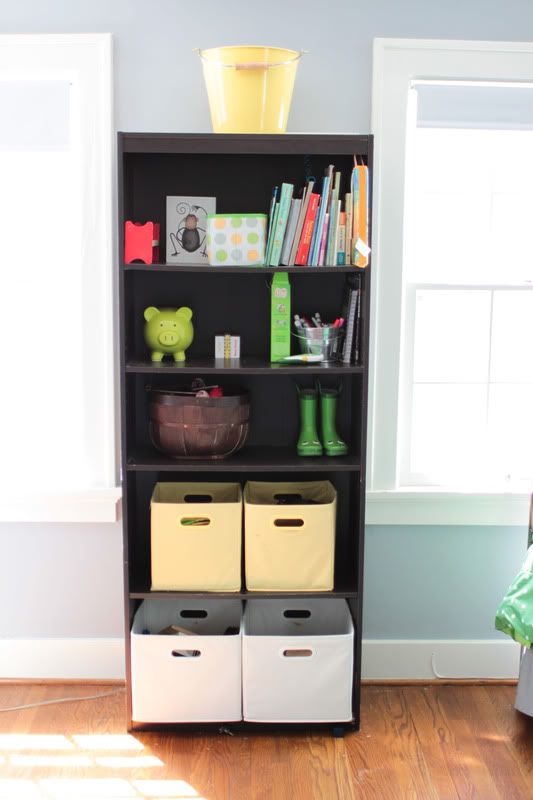 so this is the cleanest this room will ever be. let's be honest. but here's what my kitchen table looks like. i am dreading cleaning this up. so i'll wait for now. maybe the baby will come 5 weeks early and my mom will clean it up for me. a girl can dream.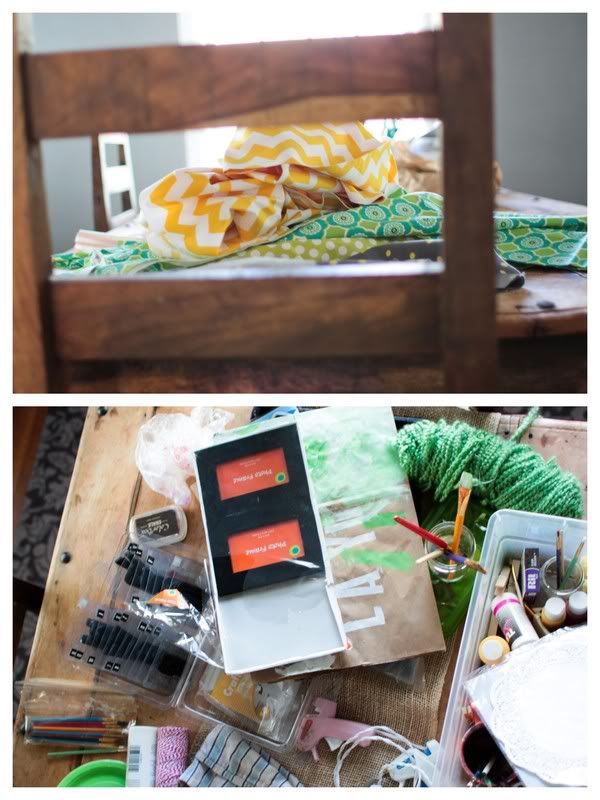 i leave you with this. here's how i get away with crafternoons and being a mommy. i make them craft too. booya, children....mommy wins. even though you painted all over the floor.