i have this gift. it's the gift of jimmy-rigging. some call it a curse, because everything is hot glued and under par, as far as quality...but whatever, the job gets done. actually, i'd like to rename this jimmy-rigging thing
creativity
. you just have to let your skills take you to the next step...without planning. i get this gift from my father.
enjoy his work outfit, walmart velcro shoes, and hideous pose. we call things that he does, "linny-rigged". even though his projects turn out pretty fab, sometimes, upon closer look... he clearly skipped 7 to 12 steps in his work process.
anyway, i saw these glorious sweater pillows on
life made lovely
. and she saw them somewhere else... but there was no tutorial...you could just buy them.
what? no tutorial plus you want me to buy things? pshhhh, ruuuuuuuuuude
. so i had to be creative and figure it out. and i also had to convince my husband that some of his brand name sweaters were looking pretty ratty. because really, they were. and then he was like,
wait, why do you want my sweaters so bad?
i caved and told him i just had to make a sweater pillow. now picture rolling eyes from said husband.
so here's what i did. i mean, it doesn't look exactly like the flower pillows i got the inspiration from so i'm going to try again because i used way too much sweater. shwhatever, who cares. and they kind of look like
pillows
i've made on here before. but, double shwhatever. go with it.
1)steal a sweater from your husband. cut it into 1 inch-ish strips. the longer the strips, the better.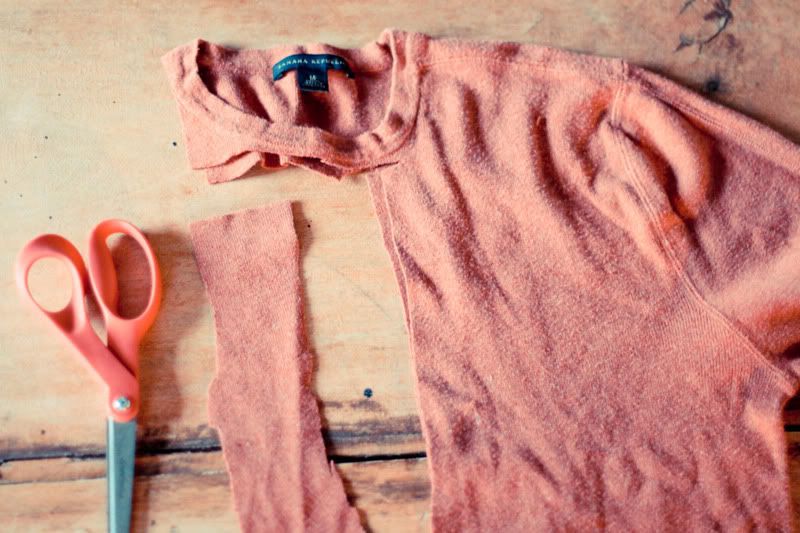 2)find a pillow in your basement. if it's square(which it probably will be), sew the corners back, like so. (again, super jimmy rigged because i didn't want to buy a round pillow).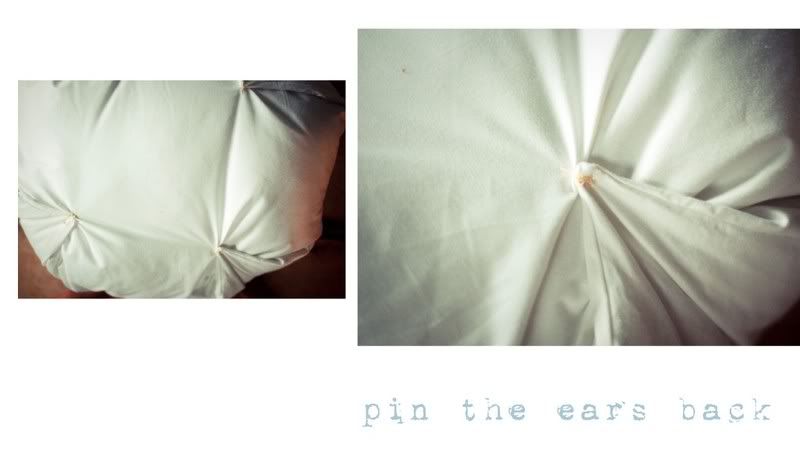 3) start on your flower. the center, i just folded it until i thought it looked like a bud of a flower. at first i sewed this part into the pillow. then i just kept sewing around every so often. but this got too time consuming. i got out the hot glue gun. much easier. i just glued the fabric down as i went. um, jimmy rigged to the max, but uhhh-mazing.
you can see how i folded my strips of fabric so that the rough edge of the cut shows.
4)keep going tediously around the pillow. towards the end, i just layed the strips flat because it was faster and it still looked cute.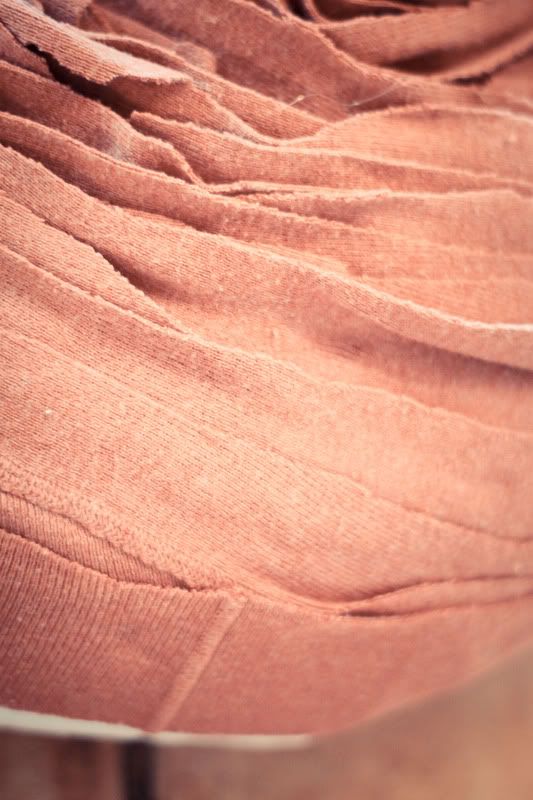 5)cover until you get to the back. cover the back if you want. or don't. i did, but man, i got crazy in the back and it looks hilarious. it's the thought that counts, right?
and this picture is too hilarious not to share. do you see anything strange in the window? Lila was "taking a nap" in her big girl bed(which she has stopped taking naps because she can get out of) and i guess heard grandpa out in the front yard talking to my husband. i walked out there to find grandpa and lila monkey-signing to each other. really? that'll teach her not to get out of her bed, for sure! grandparents do not adhere to any rules, just fyi. they say things like,
i mean, she's in solitary confinement up there.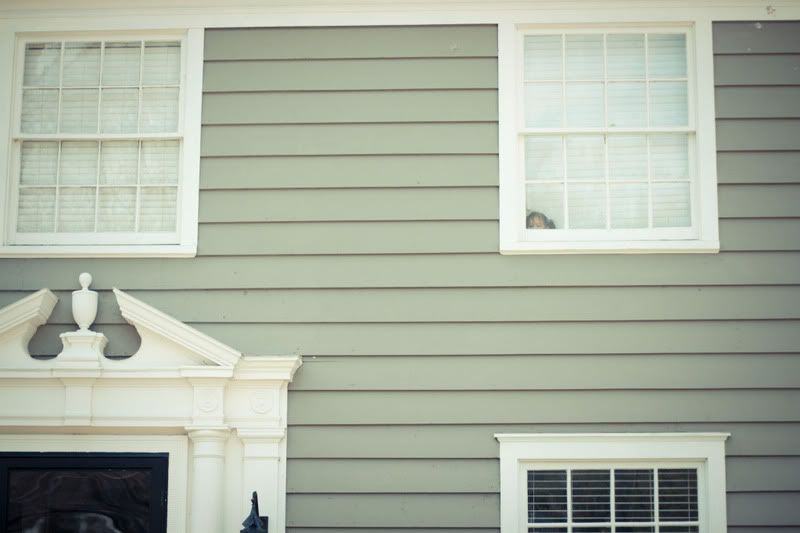 **and thanks for all your awesome questions to nato in the
last post
...ya'll had some good ones. he is excited to answer them next week sometime!
----------
linking up at
stuff and nonsense
&
fingerprints on the fridge
and life made lovely