so the surgery went great...lila rocked it. i mean, she was grumpy because she had to skip breakfast(this is of utmost importance every morning...an unacceptable breakfast can ruin her whole morning. it's happened, people.)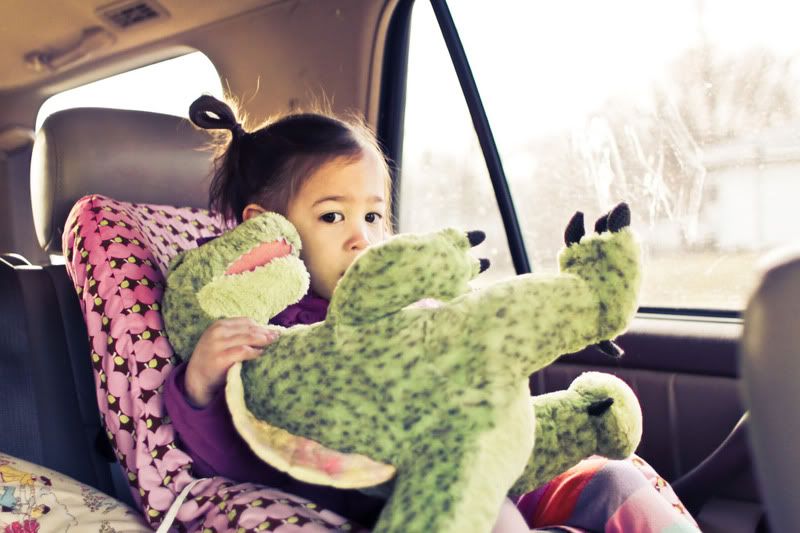 i, on the other hand, needed ice chips and a sierra mist because i started feeling sick in the waiting room. but i didn't cry or anything. you'd think i was having the surgery done...but no, empathetic pains, i suppose. ha.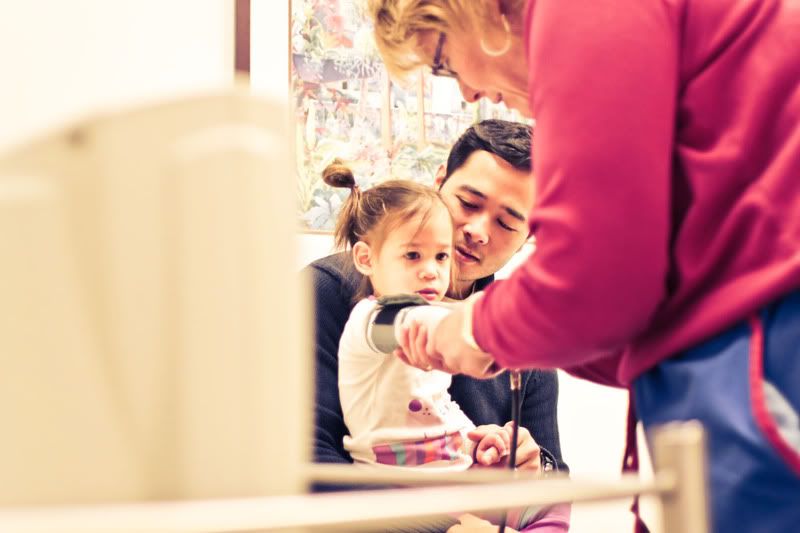 she enjoyed the gas(no IV's to "go under") and had a hard time waking from it as you can see in the video. she still had cotton balls in her ears, so i don't know how much she was able to hear.
(and OMG, i'm enjoying this Iphone more than i thought...the pictures alone, amazing)
she pulled the cotton balls out of her ears promptly on the way home. she was eating cheerios in the back seat and i think the crunching noise scared her a couple times. she was getting angry with them.
so ya, grumpy child which is to be expected today... taking a forever nap right now. just trying to let her sleep off the crazy day.
she's responding great to our voice, but still has the habit of using sign language when she really wants something. so i'm sure this will be a little bit of a process showing her how to use her voice to get what she wants. we'll be doing some therapy. and don't worry, i bought flash cards. funny, she's learning "first words" at 2 and 1/2 years old. but the world is a better place because of flash cards, i'm convinced. they work. and she'll have her words in no time, i hope.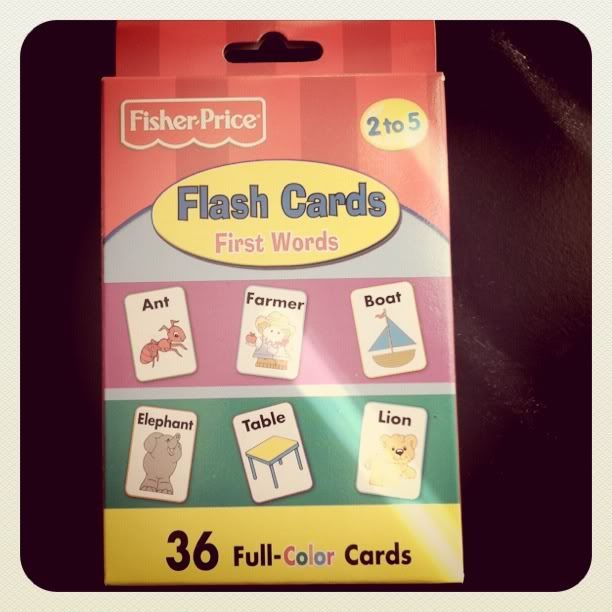 side note: she woke up from her nap and is clapping to the beat of a song. i have never seen this before. she has rhythm! so fun!
thanks for all your prayers and your sweet words on the last post. i obviously have the best readers ever.
we are taking it one day at a time and i've decided i'm not beating myself up over all of this. takes the energy away from helping lila anyway...
pause the music on the bottom of the blog because this video has music. booya.