well, hmm, where to start with this post. ok, ya...let's start with breakfast. here's how we started the morning:
choco chip pancakes for layne and lila...
(you better believe i used a pancake mold for this...my mom bought them for me when i got married and i am just now using them!)
do you need the easiest, super quick, no fail pancake recipe without nasty ingrendients? of course you do. i found one on the intranet and tweeked it. this is the perfect amount for a fam of 4.
1 cup all-purpose flour

1 tablespoon white sugar

1 teaspoon baking powder

1/2 teaspoon baking soda

1/4 teaspoon salt

1 cup milk or buttermilk or almond milk

1 egg

2 TBSP melted butter
| | |
| --- | --- |
| 1. | In a large bowl, combine all the dry ingredients and mix together. and then in that same bowl just throw in all your wet... wait to mix until the end. you don't need to get all the clumps out. just mix it all together until the big ones are gone. you don't want to overmix. |
| 2. | Heat a lightly oiled griddle or whatever over medium high heat. You can flick water across the surface and if it beads up and sizzles, it's ready! |
| | |
we did a craft yesterday for the grandparents. simple, sentimental, cheap,...well, free actually. because i'm a frame whore and have a million frames in my basement. i found this on
meet the dubians
. such a cute idea blog for kids and crafts.
"we love you with all our hearts!" with both of their handprints on it.
cheesy? noooo! not when it's going to the grandparents...
layne and i made his valentine's for preschool tomorrow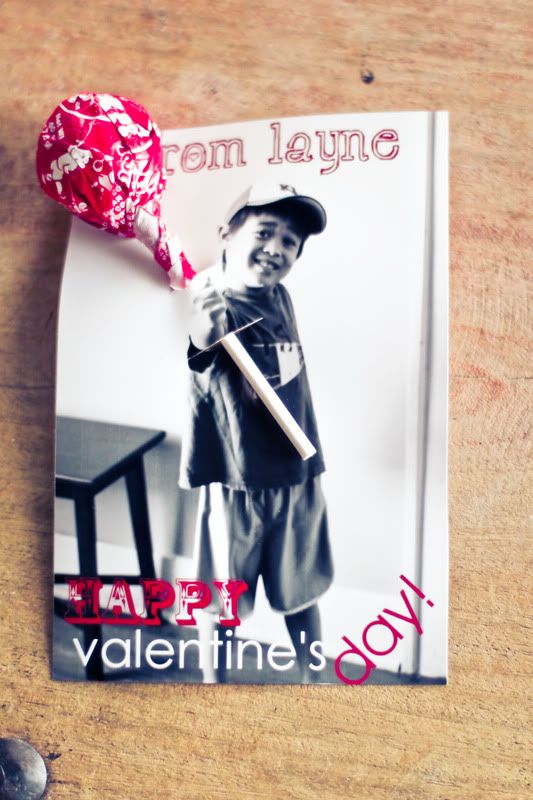 i totally copied this idea from a blog i saw earlier this week and i can't think of which one! i'm sorry, whoever's brilliant idea this is, email me and i'll give you credit.
1hour photo and some suckers...all from walmart. $6 for 20 "handmade" valentines...uhthankyouverymuch.
ok and do you need a sweet valentine's day treat for tonight? this is INCREDIBLE and incredibly easy. it's called
chocolate chip cookie pie
and i saw it on one of my favorite food blogs called our best bites.
i made it the other night for company and put ice cream on top. O to the M to the G. twas delish.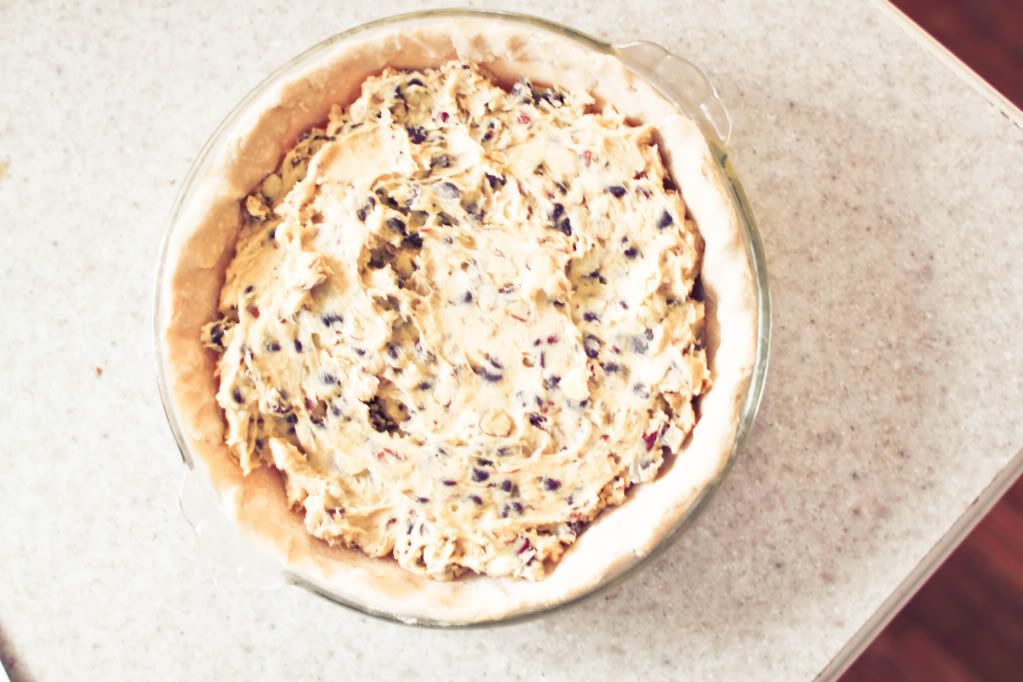 this is before it went in the oven. i have no "after" of my own...because i forgot. but here's the pic from the food blog:
ya, i know...right? DROOL.
i use martha stewart's
pie crust recipe
...you guys, stop buying storebought! this is super easy. here's someone's mama doing it for you on a video for our you visual learners like me.
alright players, sorry this isn't sentimental. i love my husband and my babies. THERE ya go. i will have a more sentimental post later this week probably.
oh what? you want to know my plans for tonight? nato is picking up chipotle tonight and we're going to lounge on the couch. lame to the O. but i don't care...it sounds glorious.