first of all, i'm guest posting at
danielle's blog
today. it's our love story...if you've never read about the craziness of my husband and me(yes, that's proper), head over there and check it out. plus danielle's blog is the cutest. so ya.
anyways, i made this the other night and it was delish. you basically need the recipe. unless you're dairy free, then this bad boy won't work for you. it's like a cow exploded in this dish...wait, that sounds unappetizing. i meant, there's a lot of dairy up in this dish.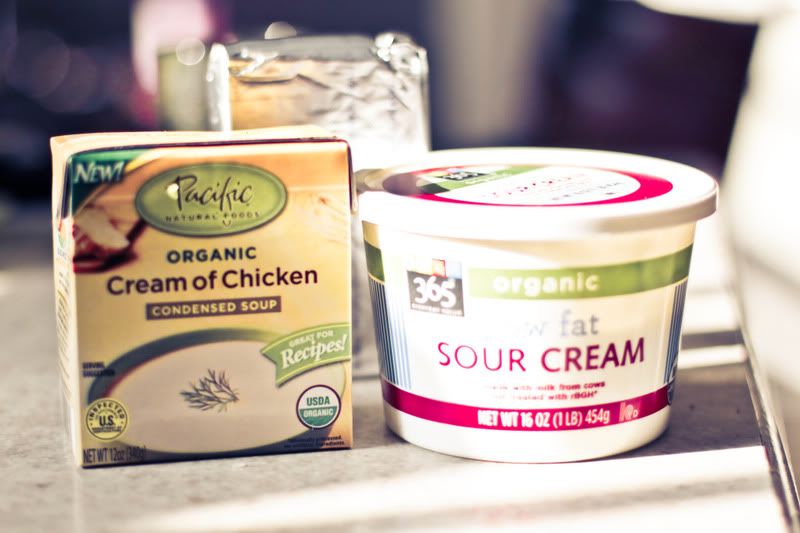 so it's called
white chicken lasagna
:
ingredients:
3 cloves fresh garlic, minced
1 onion, diced
3 TBSP butter
3 chicken breasts, boiled & cubed
1 cream of chicken soup
1- 8oz. package cream cheese
1 container sour cream
1 cup chicken broth(use the water you boiled the chicken in!)
1 lb. lasagna noodles, i used the kind you don't have to boil
2 cups mozzarella cheese, grated
salt and pepper
crushed red pepper flakes (if you like it hot)
2 TBSP italian seasoning, or basil, or whatever you have
1)boil some chicken breasts in a pot. every 10 minutes, check to see if they're pink in the middle. when they're done, take them out and cube them...but save that water. it's called homemade chicken broth and you're going to use it later in the recipe, mkay?
2) melt butter in a big pot. when it's melted, throw in your onions and garlic. let simmer a little bit. add some salt and pepper.
3)add in your cream of chicken(i usually
make my own
..so easy and no nasty ingredients like in campbells), cream cheese, sour cream. stir until melted. add salt and peppa.
4)add chicken and spices. a little mo' salt n peppa. you know, just season as you go.
5)spray your glass baking dish (9X13) and put some of the sauce at the bottom
then noodles
then sauce
then cheese
then noodles
then sauce
then cheese.
bake at 375 for 45 minutes with foil. then 15 minutes more without foil.
this is a kinda gross picture of it because i took it at night under a yellow light. but trust me, it tastes good.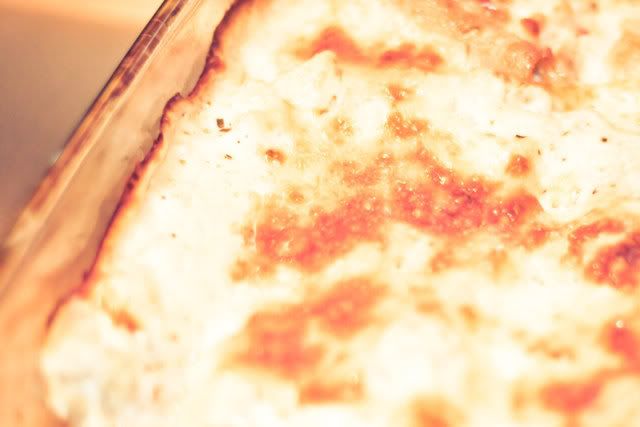 OMG...it's like chicken alfredo goodness that didn't take that long to make. try it.
and a little craft...i made a valentine's wreath because i still had my christmas one up. so i thought,
i should combine these 2, because i'm lazy, but will pretend like i meant to do this on purpose. genious.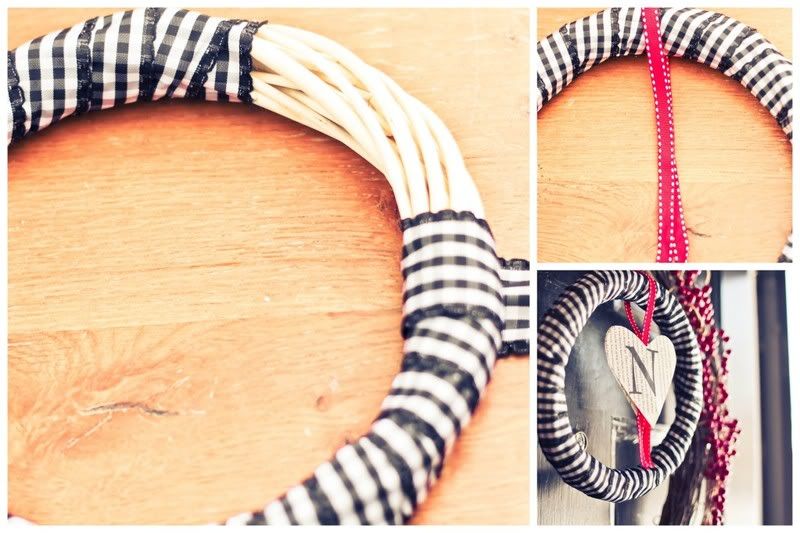 the instructions are just wrap a wreath with ribbon and then stamp your initial on some book paper to hang it in the middle. complicated, right?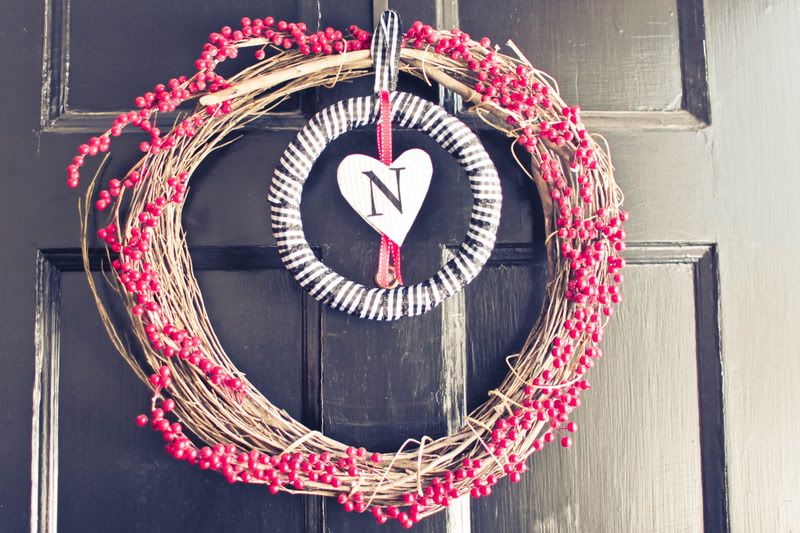 christmas and valentines day, it's time to get acquainted.