first off, i totally forgot about the CSN giveaway i did for the porter's adoption. sooo sorry. winner is: BRITT K ANN...hooray! you get $35 to CSN stores! email me, player.
also on that same note,
the porters
are doing some fun giveaways on their blog tomorrow(thursday) to promote their adoption through their etsy shop, so head over there and check that out...super cute schtuff.
-------------------------------------------------
alrighty, now. occasionally i have bones to pick with the blogging world. so here goes:
you know i want everyone to be a blogger. it's important to capture your memories and as a mother, this is
one of your jobs
. it's important.
and you know i want people to be more
honest in their blogging
. it's not all rainbows and unicorns, but sometimes we pretend like it is. that's not cool. it helps no one, nor is it the correct depiction of your life.
and now. let's talk about our hearts when it comes to reading other people's blogs. aye-yi-yi! many times i have heard,
i just don't read blogs because they make me feel like a bad mom/wife/person
. or
after i read blogs, i feel pretty discouraged...
what the
what
is this all about? when we say(think) things like this(let's face it, we all do from time to time), i believe it's slightly a reflection of the not-always-honest-blogging world, but more a reflection of our hearts. why can't we look at blogs as inspiration and encouragement or even a chance to encourage others, instead of turning inward and comparing ourselves to one another? we do this in the real world all the time.
she's prettier than me.
she's skinnier than me.
she has it all together
.
her husband's better than mine.
her kids behave more than mine.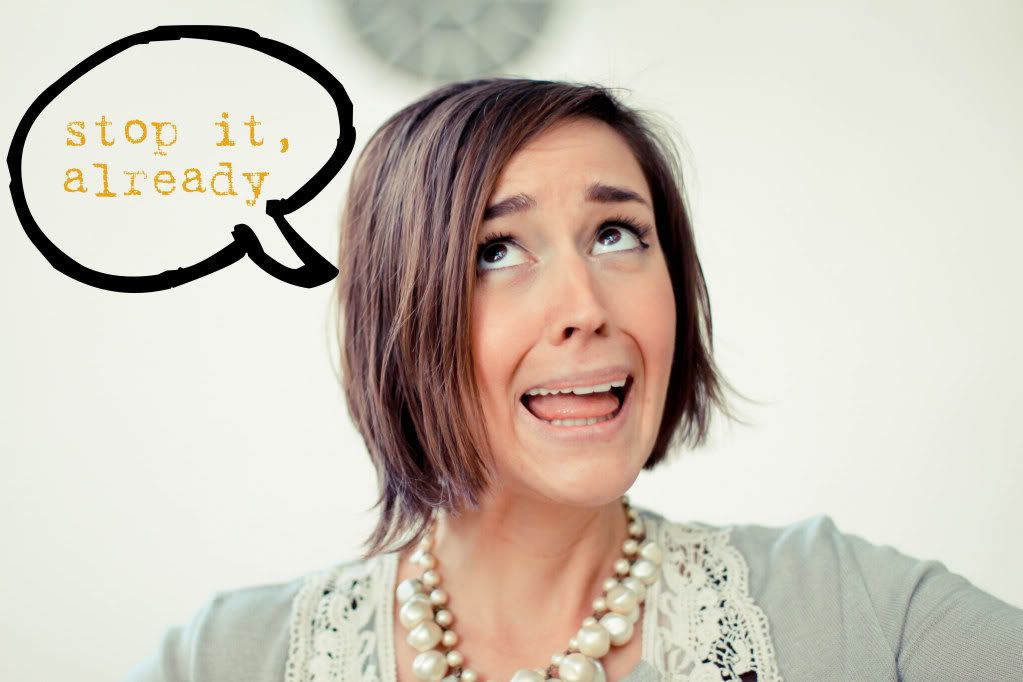 uggg, that is the worst feeling to carry around all day. and from my observations, a woman's insecurities only get amplified in the blogging world. we have great imaginations...so we fill in the blanks between people's snapshots and stories they choose to put on the "intranet" that day. between the pictures, posts and words, we don't consider that there was probably yelling, screaming, tempers-raging, mess-ups, marriage problems, miscarriages, addictions, depression, heartache...the list goes on. we just say,
they have it better than me. they are doing it right...i'm a terrible mom. if only i could do that.
and then we carry that burden around all week.
yuck.
this comparing and filling in the blanks is wrong, ladies. in so many ways. we are supposed to look to God for our acceptance, love, and fulfillment. not through a checklist of things we do or don't do as a mother or wife.
not through all the things we could have done that day.
not through approval from others.
not through comparing ourselves to women that truly don't exist.
that's right, supermoms don't exist! news. flash.
we are all in different stages in life. we can all do more or less than one another at different times. some days are good days and some are really bad. be ok with where you're at.
so instead of turning inward when you read blogs, look outward. take time to encourage other moms/wives/people to continue loving their families and doing what they're passionate about. take time to say
you rock my face off
. take the focus off yourself and praise the hell out of others. although comments are not why we blog, they mean a lot. we can use our words to lift others up, instead of just reading "from the shadows" and never saying...
hey, i actually read what you took time to write about. i care.
i encourage all of you guys to comment on what you read on any blog. whether they have 1 comment or 100, it doesn't matter. take the extra 5 seconds to comment. comment often. go on an encouraging spree...you wild and crazy gal. the blog world doesn't need jealous women rolling thier eyes at one another. it needs encouragment. KEEP WRITING. KEEP CREATING. it's a good thing.
so ya, in not-so-many words, secret stalkers don't make friends. come out of the bushes and say hi.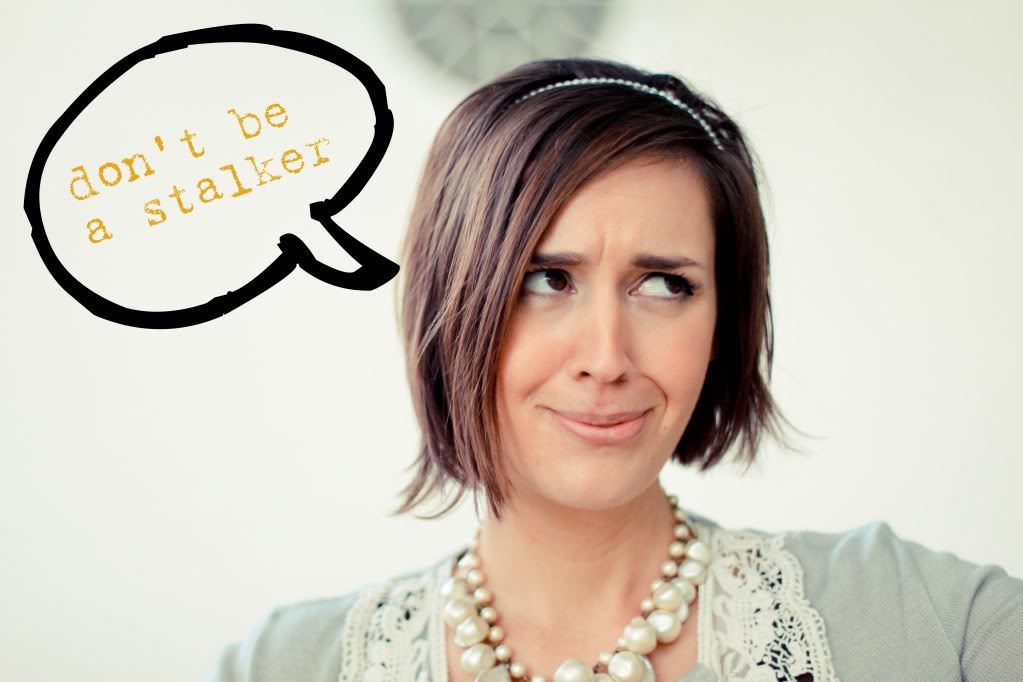 disclaimer: i know, you can't read every blog in your reader probably. i know you don't want to spend all your day commenting on every blog in the world. pick 5 or something. you get what i'm saying.
also, feel free to tell me if you disagree with this post or parts of it. i love conflict. not really, but i do enjoy open, honest dialogue. you won't hurt my feelings.
anyway, i made this the other day. i love reading about ya'lls lives. i find you guys inspiring and funny. it's like how people read the newspaper or drink coffee in the morning(i don't do either of those, so sue me). so blog on, friends. blog on. i'm reading.