i write this as my husband spreads aloe vera all over my back...in a super non-sexual way, mkay you guys? let's keep this mature...
you see, in mexico, anything goes. so i wore my string bikini at 22 weeks pregnant. the G-string has an american flag print on it(stars on the top and stripes on the bottom) because, in my opinion, there's never a bad time to show your patriotism.
God bless Amerrrrrrrrrica...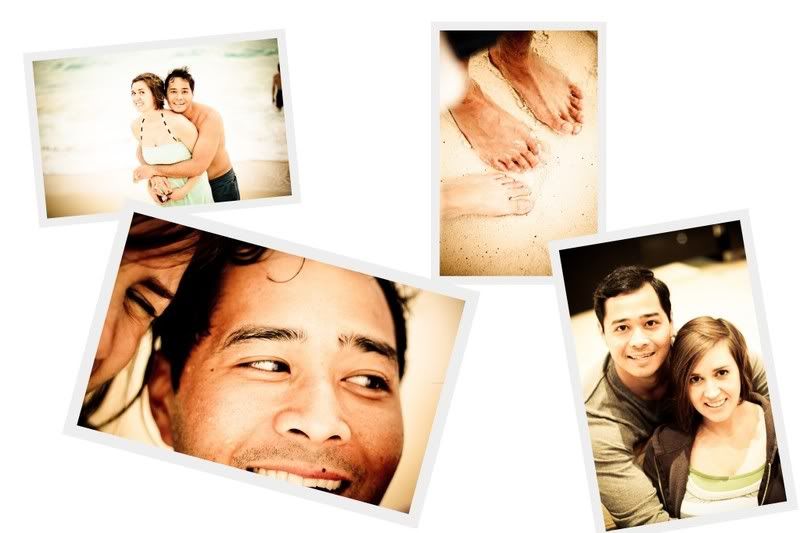 man that joke never gets old. but ya, i wore a total mom suit. like one with a skirt. booya, players. i am not trying to shave my bikini line every 5 seconds and show off my rotund thighs. i need to get lazer hair removal on every inch of my body, i know...but i mean, that's a lot of money and you know how i feel about spending a lot of money. which is why i didn't pay for this trip to cancun, mexico...no, my in-laws did. because they are crazy and generous and they spoil their children and grandchildren. luckily, i happen to hang with those 2 groups often--which means, heck, i get spoiled too.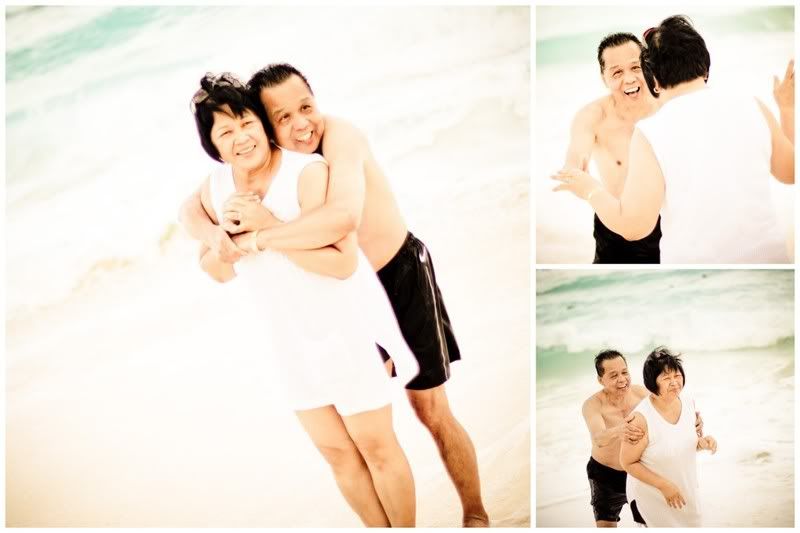 so we left kansas when it snowed a million inches. (jealous?) and it was sunny and fabulous...for one day of the trip. who cares, we weren't trudging around in 6 inches of snow. cloudy or sunny, it was great family time. we ate a lot... all inclusive, all-you-can-eat is not good for a prego lady trying to rock a swimsuit.
why yes, thankyou i'll have a cinnamon sugar waffle AND an omlet every morning for breakfast. with a glass of orange juice. and maybe a bowl of fruit loops...i don't know... let's leave the cantelope out on this one...that's just too many extra calories.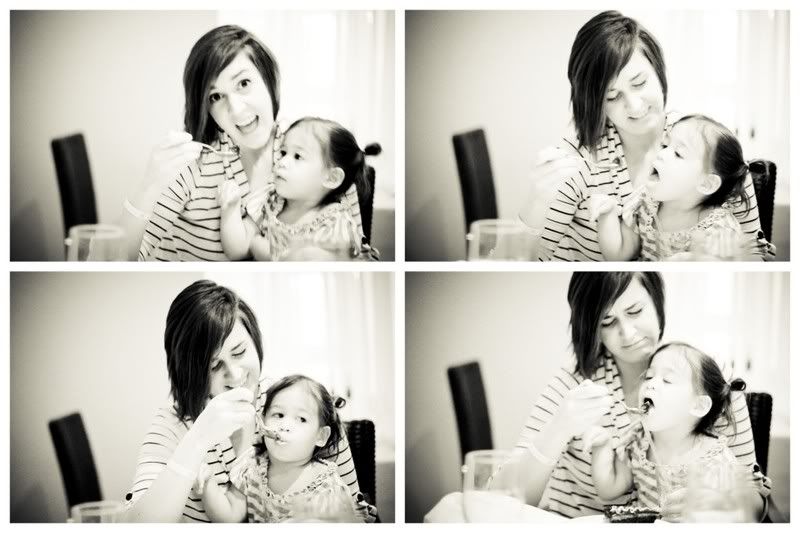 here are some people who don't care about calories(nato's sis and her fiance).
damn their young bodies!
excuse me...moving on...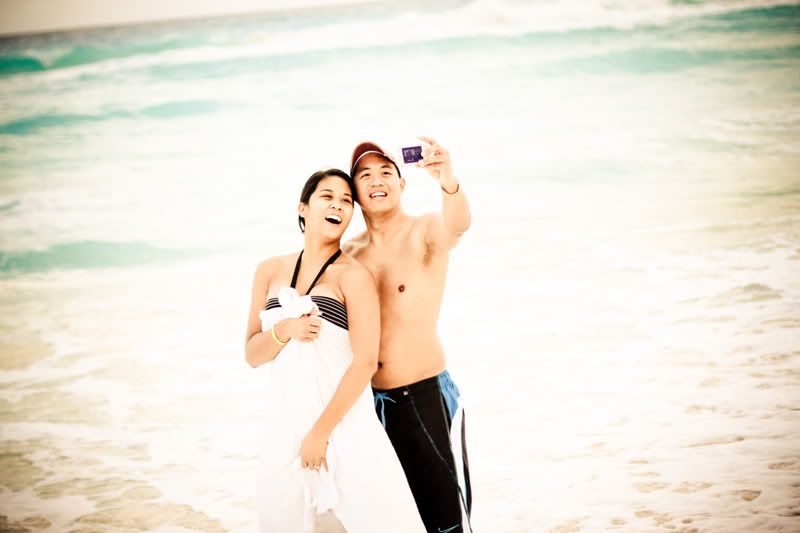 so at night they had these shows. sometimes the ladies in the show were truly half naked and layne and nato had to sit out of them(a.k.a. go on adventures around the hotel!). like the "vegas" show...we were in the front row. wow...i saw way too much. the high kicks were a little too "high" if you know what i mean. but for one of the shows, he got to stay. and then he tried the tricks out with nato. and has continued to do dare devil tactics on the couch today...slipping off the couch on one stunt and saying,
whew, i'm ok!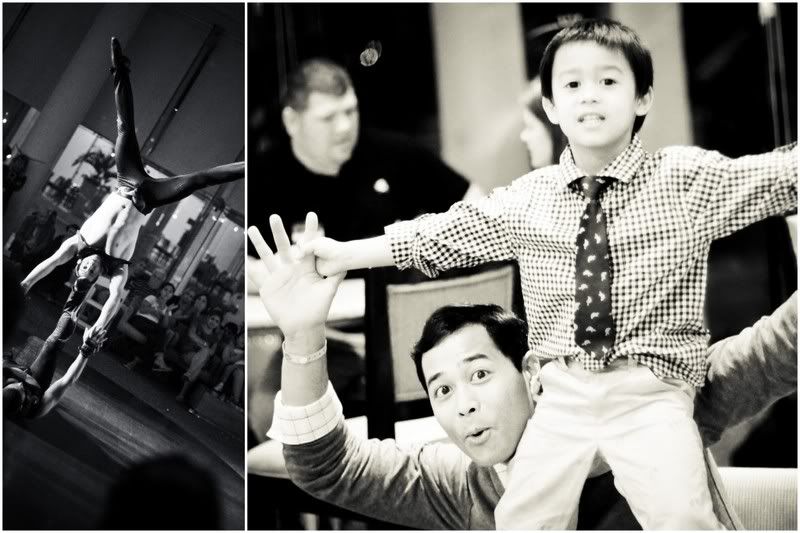 side note: lila did stay for the vegas show and LOVED it. she then proceeded to dance after the show and was applauded by the audience. i'd like to say i was proud, but i mean, she was trying to be a little stripper. so, although entertaining, not my shining-est moment as a parent.
i love that the kids got to spend some quality time with the grandparents...a.k.a. lola and lolo. they sure are ridiculous when it comes to my children.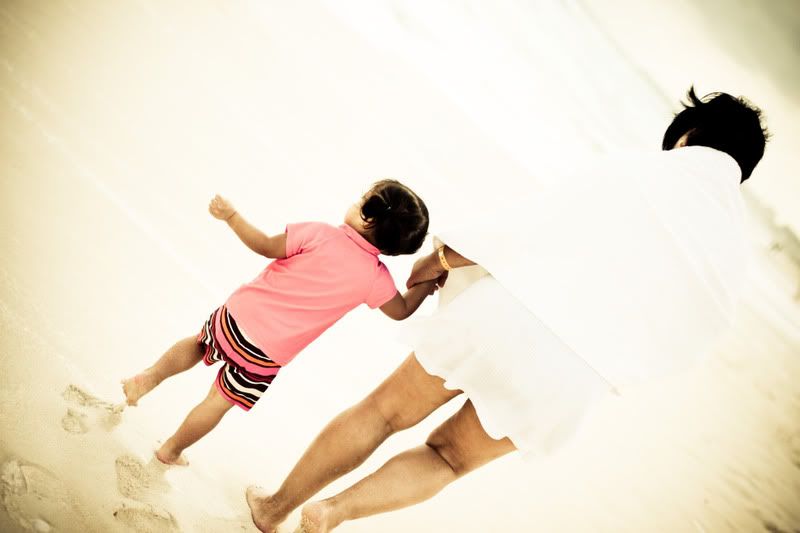 they never say NO...which is awkward sometimes when they are taking complete advantage of them. but whatever. who put that shovel there?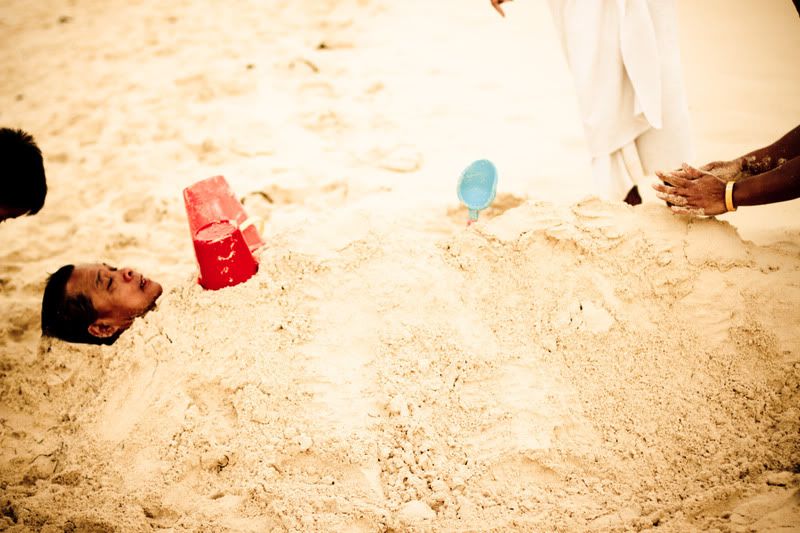 the kids loved the pool and the beach...well layne didn't like the texture of the sand on his hands but he worked through that...and lila was scared of the ocean. they hadn't ever seen the ocean before...give them a break!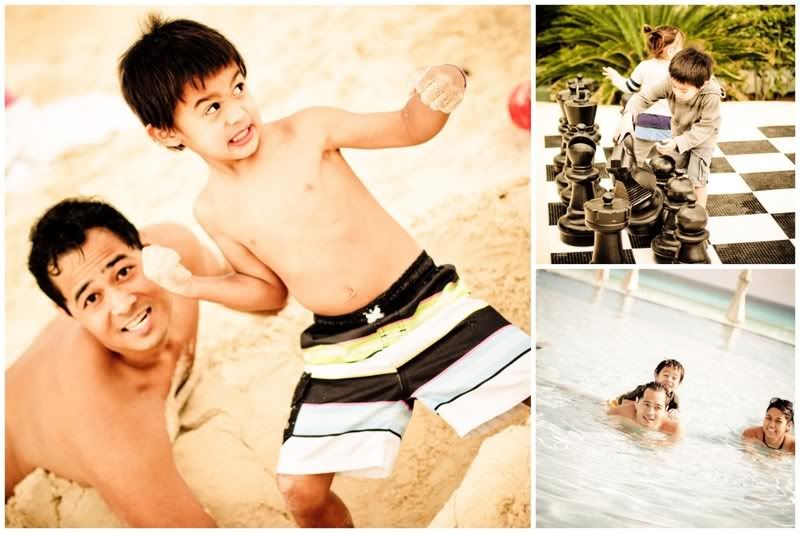 we tried to take a family pic with the self timer...i ended up capturing a lot of other random, hairy people in the background. but whatever...those are the people you love to remember, right? no?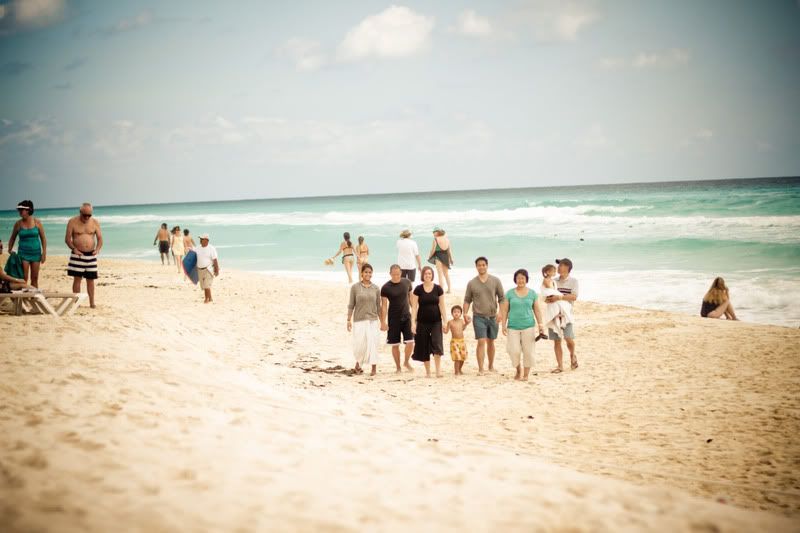 what's hard is when you go from this in the morning:
to this at night: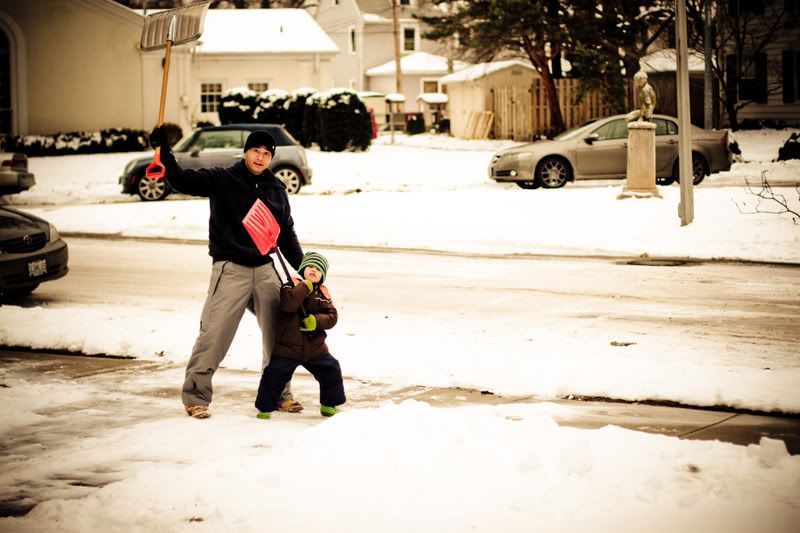 something just seems wrong. but you know, we're glad to be back. i'm glad to not be eating so much anymore and i ordered some
prego workout videos
today...so as to pretend like i'm going to get into shape. but really, i just like organic pop tarts a lot so i don't know.
OH and blog book winner according to random.org is
chassidy
! whew hoo! email me and i'll give you the voucher code. so exciting...