first, let's start with a crafternoon. i have some book paper leftover from my
christmas crafternoons
and i bet you do to.
let's make a bookmark. for your new
blog book
that you are SO going to make this year...right?
ok, so we'll make a flower with book paper. i've made this flower before...a million times.
once here
and once on
a pillow.
so you can go there for a more in depth tutorial.
i forgot to take a pick of my hot glue gun too. but you'll need that as well. so numero uno: gather materials.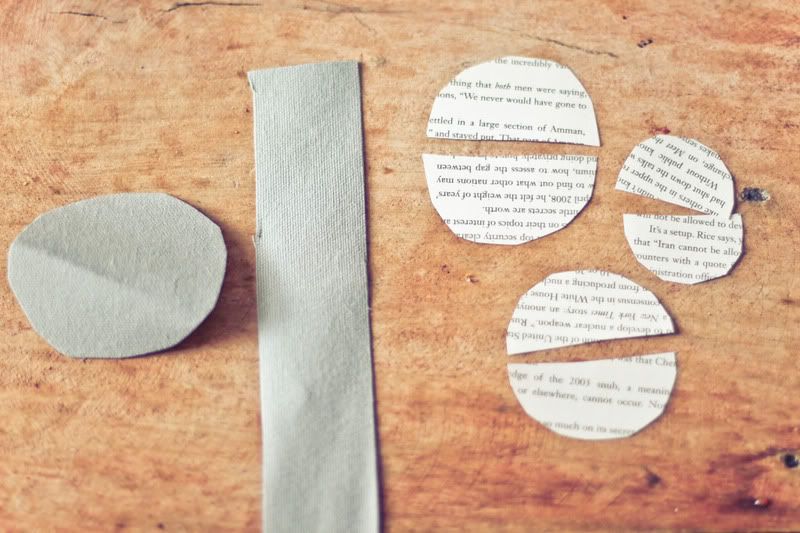 my fabric backing is a really stiff fabric...you might opt for cardstock/cereal box cardboard if you don't have some sturdy fabric.
so you'll put your flower together using your half circles you cut out. start with 4 big half circles, then layer in the rest. there's no perfect way to do this...just experiment. you'll be fine.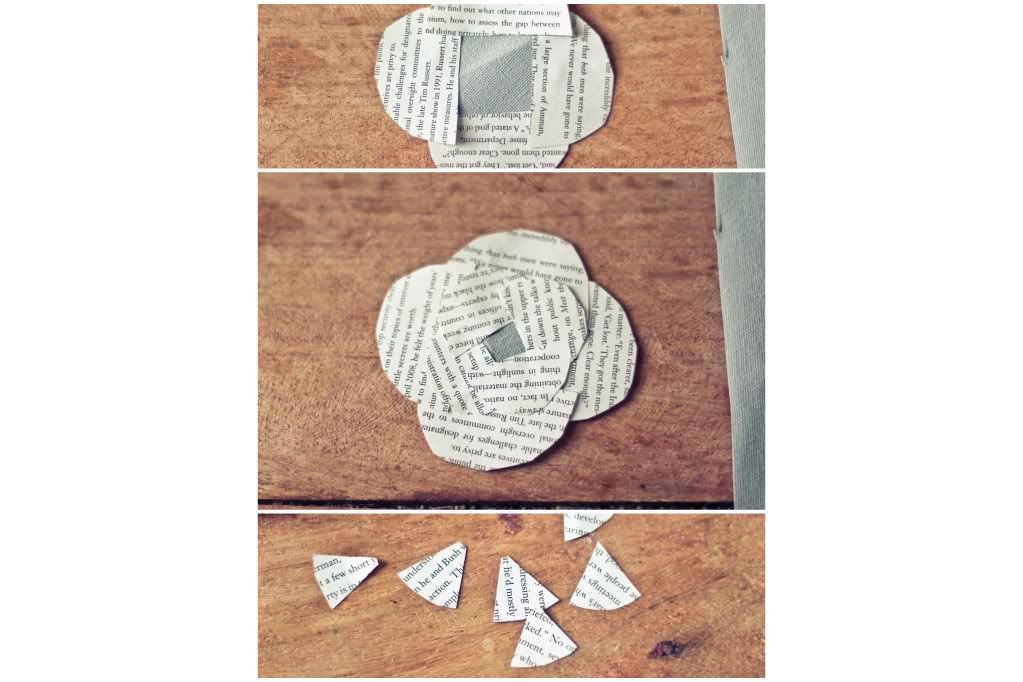 i put a couple of buttons in the middle of mine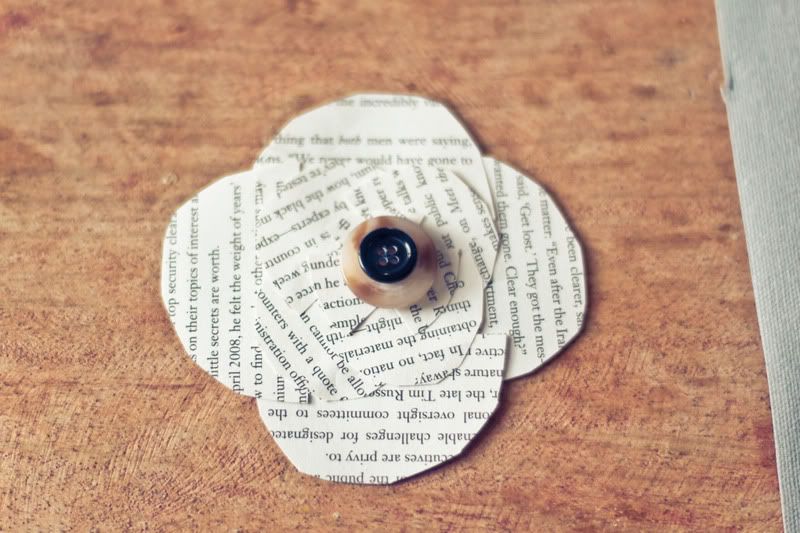 then glued the flower onto the "stem".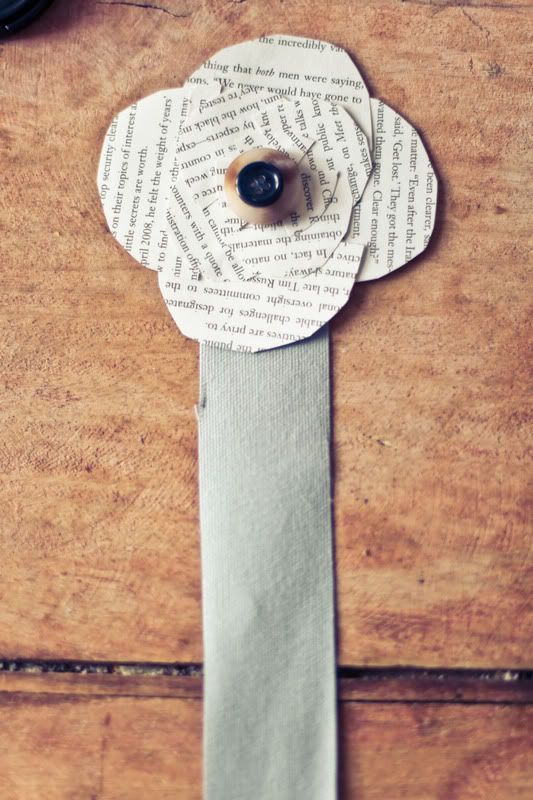 now, the bookmark would be cute like this. but then i put a piece of ribbon in the middle and sewed the edges.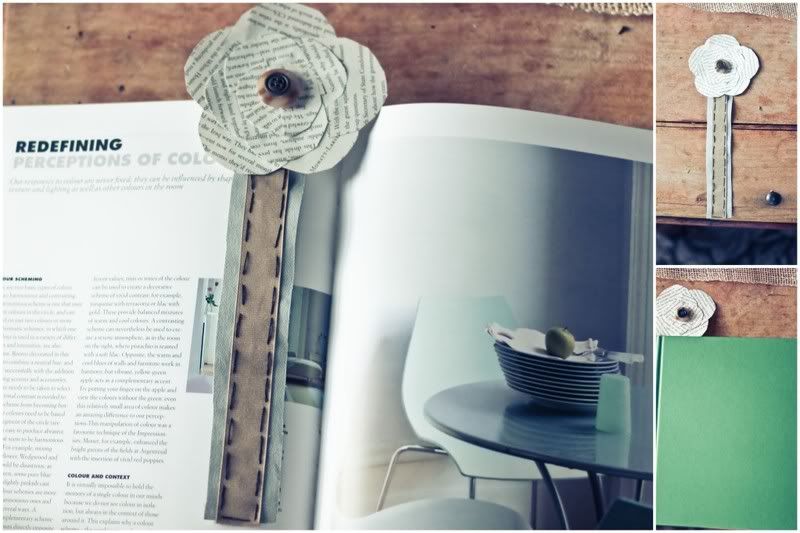 then booya, you're awesome. you made a book mark with scraps you had laying around.
ok, so from the last post, i got a lot of questions on how to make your blog look cute. i start with a plain background...but you don't have to do that. there are lots of cute sites that where you can play around with different backgrounds...for free!
like here.
or you can have someone design your blog-a-roo for you. i think this is awesome if you have some extra cash and you want a certain look for your blog but aren't trained in the "interweb-ee-ness". if you don't want to play around with it yourself, pay someone to do it for you.
these people
do good work. just fyi.
i would just say, don't fuss too much about the way your blog looks at first. jump in and get started. you can change the background of your blog at any moment you're ready as you learn more about what you want in a blog design. but don't lose time on getting memories down, just because you're overwhelmed with the asthetics of your blog. you'll learn as you go along! we all do...
and fyi, i find out if it's a boy or a girl tomorrow...woo hoo!
linking up
here
and here