ok so, it's the new year and you've decided you're going to blog more.
because
you have a big job to do
. you're going to take better care of your memories. remember? ya, you are. we all agreed that you should.
(some of you asked exactly what my book looked like, so here are some pics)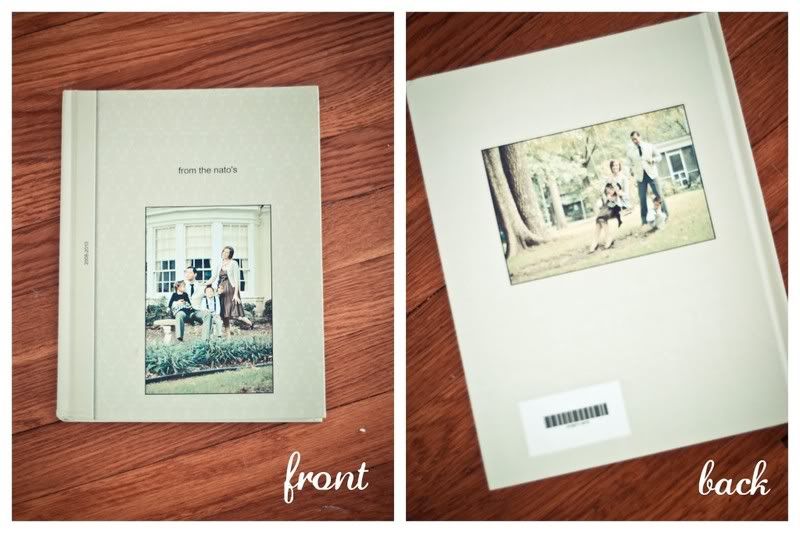 so to help you do this,

blog2print

is so graciously giving away a blog book! that's a

60 page hardcover or 90 page softcover blog book. if you've had your blog for a couple years, you'll need a bigger book...i hadn't printed mine for 2 years and i blog 2 or 3 times a week-- so my book was a hard cover, 200 pages and cost $84. but that's still super reasonable and really the cheapest i've seen out there.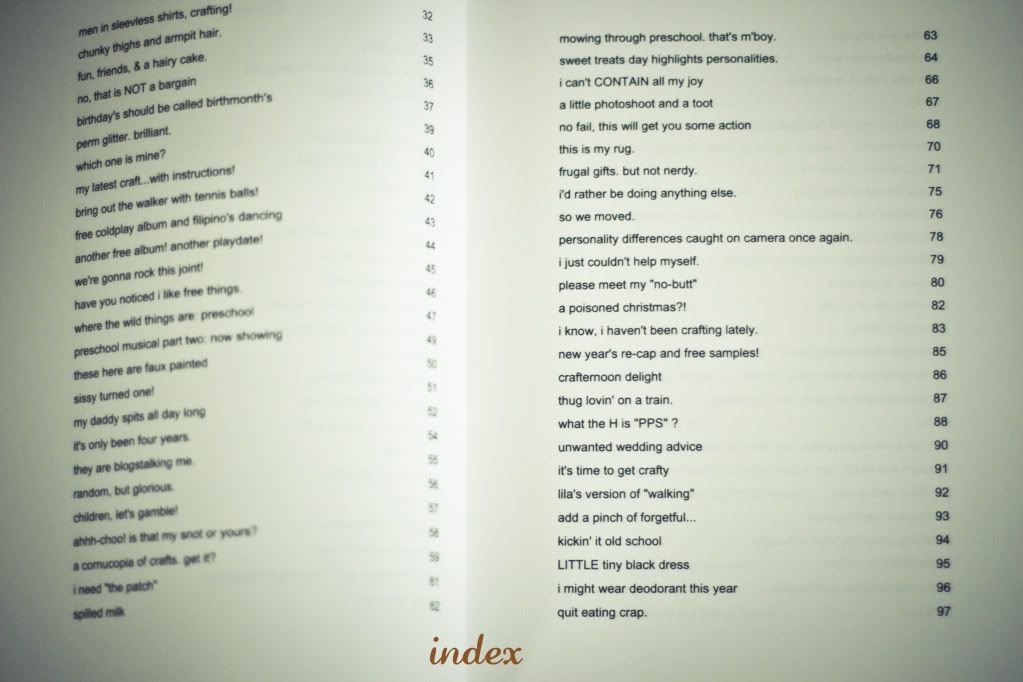 love the index...all your blog titles with pages next to them...amazing.
so the voucher is worth $40... whether you're making a small book, or a large one, this is glorious. good luck!
here's how you enter:

ALL IN SEPARATE COMMENTS
1)

stand

on one foot and leave a comment whilst only typing with your left hand telling me why you need a blog book. it could even be, "because i'm so cheap i don't want to buy it....so just give me one."
2)

become

a follower and let me know. or if you're already a follower, tell me so, player.
3)

blog

the giveaway encouraging your bloggy friends to blog more this year...and let me know you did.
there, you're done. i'll pick the name next monday. why so long a wait? i'm taking a vay-cay from blogging for a week. but i'll be back next week. lest you fret...