i think we all love to come home to clean house after traveling. i say
like
but i really mean
wish
. after traveling for 2 weeks out of the 4 in the month of january, my house is a wreck. and also, i have no motivation to clean it. bummer of a combination. i belive i'll just take my cue from the dog and lounge it up.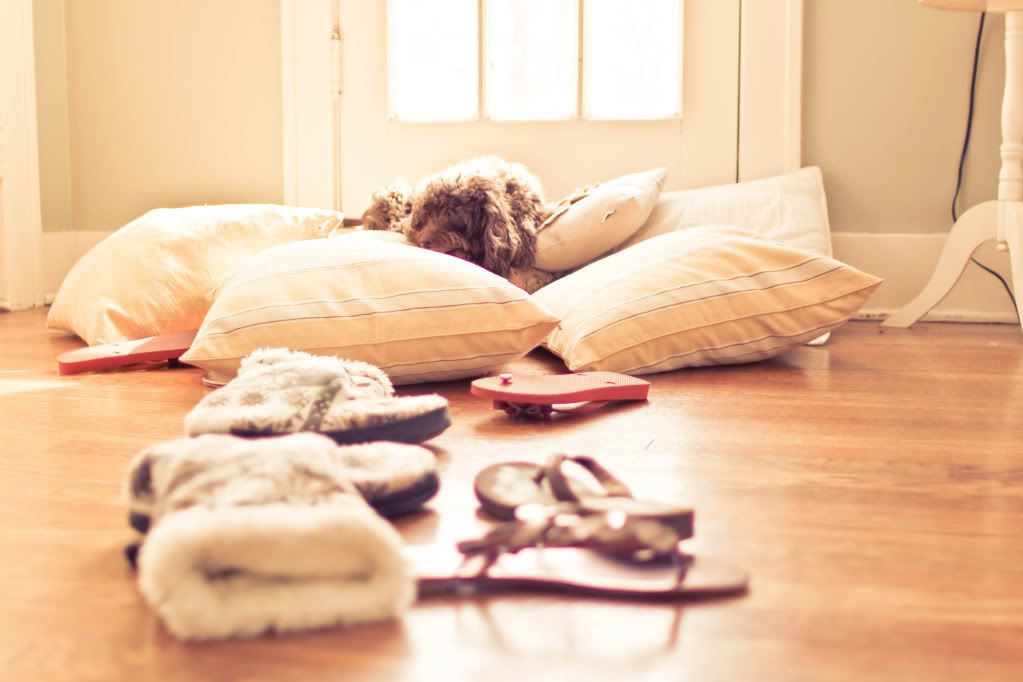 clearly lila is disturbed by the state of our house...poor thing, she can't talk, but her actions speak so loudly.
please mother, don't let me live in this filth. i'll get my fake vaccume out and help you.
that thoughtful platypus.
but really, this is what my room looks like after unpacking, repacking, throwing all of my maternity clothes out of their bins and yelling I HAVE NOTHING TO WEAR! and then storming off to target at 9:30pm the night before each trip.
i suppose there will be another week before anything actually gets picked up.
now i know you really want to see pics of me and
emily
being completely stupid on my little triparoo to visit her. i assure you, we were super mature the whole time. we did not take pictures in IKEA pretending to use thier kitchen utensils, sleep on their couches, and then get drunk in their living room. no, that never happened. we are mothers of small children, for heaven's sake.
(not purposely matching...we're just besties...)
nor did we make a dance video. in a hotel room. in our pajamas.
nor did she make me swear to not fall asleep during harry potter and then she feel asleep 30 minutes later. i'm not into harry potter...this was sheer torture.
these things will be saved for a later post as i have to edit some video clips. and you know, i'm not doing anything today.
i will say this about airplane rides: if you have to poop on the airplane, and your wife says,
babe...we land in 20 minutes, you need to go now.
and he says to you,
no...i'm just going to focus on my breathing and wait till we land.
(what does this mean anyway?)
don't believe him. especially if he's sweating a little bit.
because he's going to have to poop right when you land and the stewardesses are yelling,
SIR, stop! take your seat!
and he'll yell...
i'm sick! i have to use the bathroom!
and she'll say,
here! i'll give you this trashbag, but you have to go back to your seat!
and he'll yell, while sweating profusely,
IT'S A NUMBER TWO!
so that the whole back part of the plane can hear him.
and if you tell him to
make sure
and go to the bathroom again in the airport once you've made it off the plane (without being arrested for breaking landing rules), and he says he's ok. don't believe him, because on the way home you're going to have to make a poop-stop at the drury inn, a gas station that's closed, and a porta potty in an unsafe parking lot in the middle of the city where a drunk homeless man is yelling at you from across the street. (whom you later help up because he fell in the snow and couldn't get back up. and don't worry, when he fell, he kept the beer bottle up so as to not spill)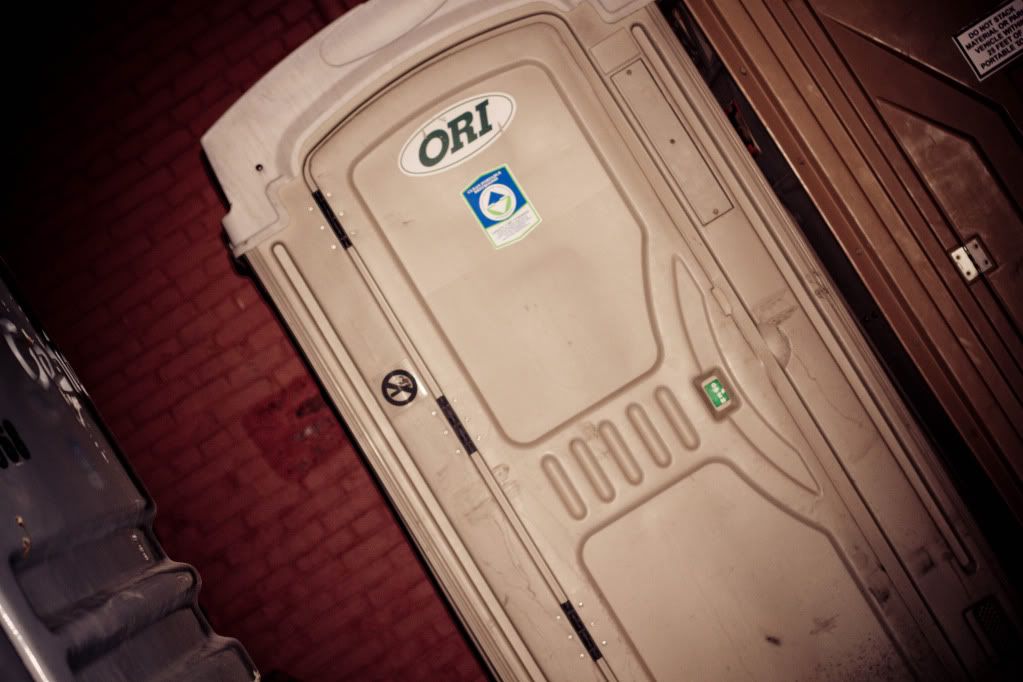 but whatever, i mean, that is a very unlikely situation. it could almost never happen to anyone, so maybe don't worry about it. to all of nato's coworkers, this is a completely hypothetical story. for the rest of you, it's true.
like father, like son. if you remember that
other little pooping debacle
.